Jim Parson, who has embodied the iconic character of Sheldon Cooper on the hit show The Big Bang Theory for 12 seasons, is saying good-bye, and we're not ready.
---
In an emotional letter on Instagram the actor seems to be preapring himself to say good-bye. The note was posted with a photo with co-stars, Johnny Galecki, Kaley Cuoco, Simon Helberg, Kunal Nayyar, Mayim Bialik and Melissa Rauch. The letter read:
It is hard (nearly impossible, actually) to really accept that this is a picture of the first of the final 24 episodes we will shoot for The Big Bang Theory. I feel very fortunate that we have another 23 episodes to shoot this season because I am hopeful that with each and every one, my level of REALLY accepting this fact will sink in.

And while I know that they already know it, it bears repeating again and again: I am so terribly grateful for the cast in this picture and the cast members who aren't pictured here — whether they were in one scene or many episodes along the way; you are all my playmates that I have fallen in love with and who have become a part of my life on set and off.

You are my playmates when we don't feel like playing but have to because it's our job to get out there and communicate and pretend we're these other fictional people and we look into each other's eyes and say these words and end up creating this weird, other reality that has enriched my life more than I will fully ever understand. I will miss all of you and all of this more than I can say and more than I can know at this time.
If the goodbyes are starting now, we don't think we can handle it.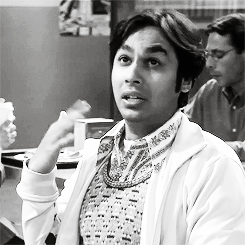 media.giphy.com
We're not crying. Jim Parsons is: "I feel such intense gratitude for our devoted viewers who are the ACTUAL reason… https://t.co/8vugHJIe92

— E! News (@E! News) 1535046553.0
@enews It shouldn't end 😢

— Dr Hina Manzoor (@Dr Hina Manzoor) 1535103012.0
@enews That's it. I. Have nothing left to watch

— Linda Gayan (@Linda Gayan) 1535049638.0
@enews Every minute has been my pleasure ❤️

— Melody (@Melody) 1535048376.0
We might need a minute to get used to the idea.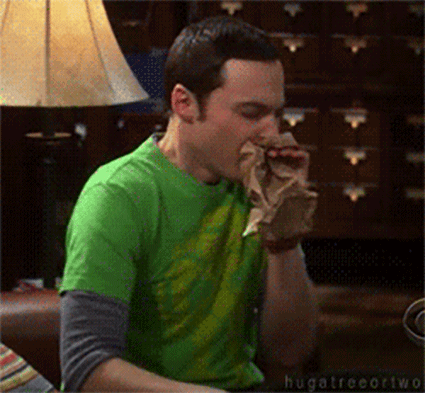 media.giphy.com
Jim Parsons is speaking out following #BigBangTheory reports. 👀 https://t.co/73G2tge6lh

— Entertainment Tonight (@Entertainment Tonight) 1535050966.0
@etnow TBBT was my favorite show when I stopped watching it. I have short attention span. Let them say good bye whe… https://t.co/tDQd60bev9

— Airim Lamprau (@Airim Lamprau) 1535051921.0
@etnow Going to miss the show! Yet all the actors & actresses on there are amazing so they will continue to shine a… https://t.co/rQfEVAoYzQ

— Chloe R (@Chloe R) 1535053190.0
@etnow Going miss them 😔

— Julie🌸🌈🌈🌈 Lupus warrior (@Julie🌸🌈🌈🌈 Lupus warrior) 1535051545.0
At least we have one more season to prepare ourselves.
H/T: People, Screen Rant