Employees aren't the only ones leaving Twitter since Elon Musk's takeover barely a month ago. Celebrities are also leaving in droves.
While many either just silently close their accounts or tweet a final farewell, Jim Carrey announced his exit with a head-scratching cartoon.
The actor—well known on the platform for his anti-Trump paintings and tweets—posted a cartoon of a singing naked lighthouse keeper with the caption:
"I'm leaving Twitter, but 1st here's a cartoon I made with my friend Jimmy Hayward."
"It's based on my painting of a crazy old Lighthouse Keeper, standing naked in a storm, summoning the angels and shining his lamp to guide us through a treacherous night."
"I love you all so much!"
In the cartoon, the lighthouse keeper sings:
"Angels fill this place with light, and all that's good and all that's right."
"Darkness withers in your sight, angels fill this place with light."
"Angels guide them through the gale, hold fast the stitching in their sail."
"I will burn my lantern bright, 'til the break of day."
"Sweet angels hear me pray."
The lighthouse keeper finishes with a diabolical sounding laugh.
Some Twitter users had their own translation of the cartoon.
And while there was some foreshadowing...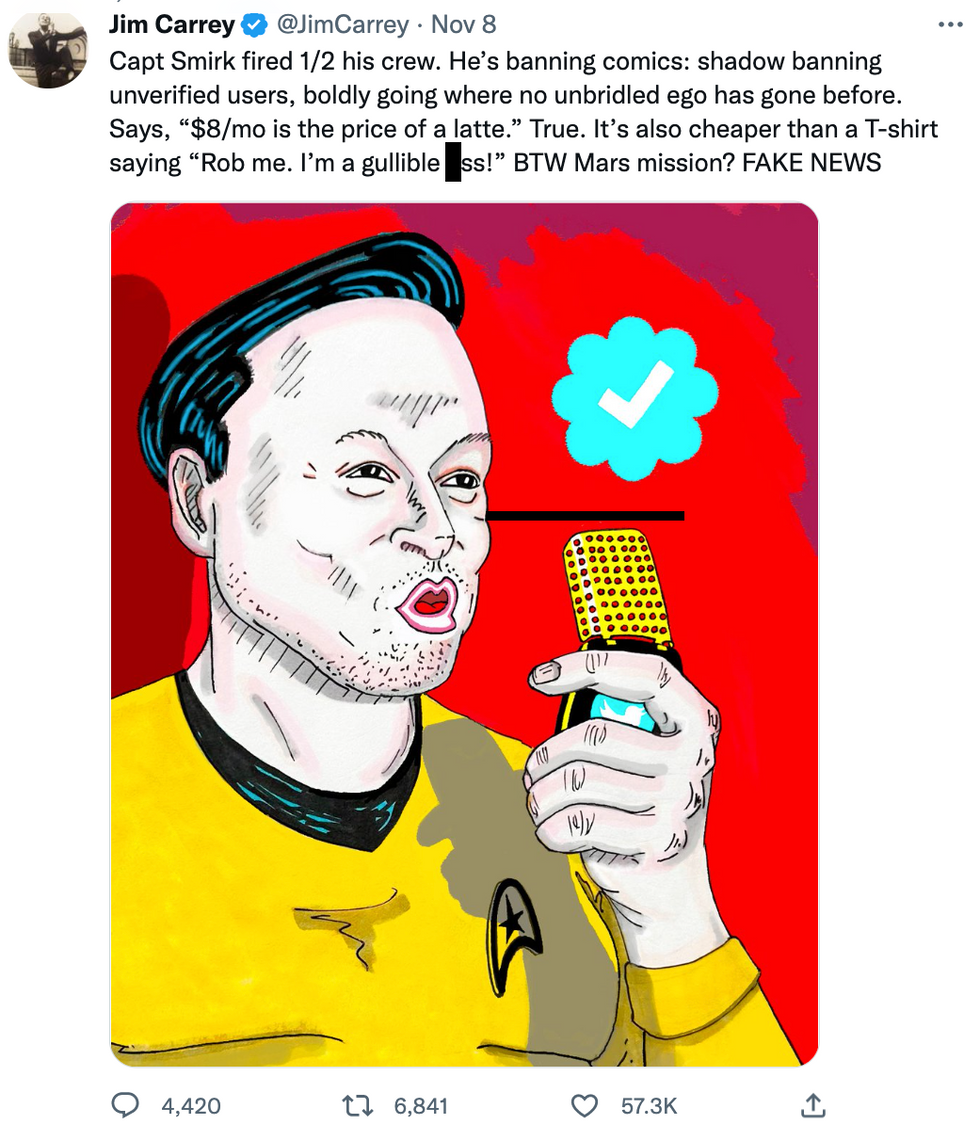 @JimCarrey/Twitter
...fans didn't want to see him go.
Many, however, understood.
Of course, Team Elon wasn't upset at all.
Carrey—who had 19 million followers on Twitter—still has an active account.
However, many celebrities have been advised to keep their accounts active as accounts are completely deleted 30 days after deactivation...leaving the account name up for grabs.