Apple just released a new iPhone software update on Tuesday, and it's good news for users who've been constantly stymied over fast decreasing storage space on their phones.
The new i0S 11.4 includes an update in Messages where all your text history will be backed up in your iCloud and synced across your other devices including your iPad, and Mac after you've signed on.
---
This comes as a huge convenience for users who will no longer be tasked with manually deleting the same text on each device. If you delete a conversation on your iPhone it will also be deleted on your iPad; Easy peasy.
Apple released iOS 11.4 for iPads and iPhones yesterday, and it includes a new feature that makes it easier to keep… https://t.co/NrOmLmMAYK

— NY Connection (@NY Connection) 1527886839.0
The feature will also free up space on your iPhone when you upload your photos and other attachments in iCloud.
Messages in iCloud arrives with iOS 11.4, here's how it works https://t.co/mMjdYeL74Y https://t.co/0ApunQzfGS

— FraterIT, Inc. (@FraterIT, Inc.) 1527877441.0
You can relocate your entire message history to the cloud while keeping the most important conversations locally. Inverse provided a step-by-step process in activating the new feature.
Once you have iOS 11.4 installed to your iPhone or iPad, navigate to the "Settings" app. Then tap your name at the top of the page, select the "iCloud" option, which will take you into a whole new menu where you can manage what information you want saved to the cloud. Simply swipe the "Messages" button so that it's green to begin.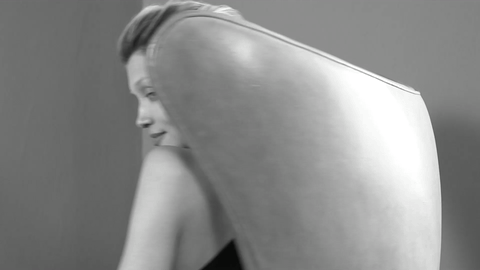 You good to go?
The new Messages feature is a long-awaited change in anticipation of more to come with the i0S 12.0 launching announcement at the 2018 Worldwide Developers Conference, also known as WWDC, on June 4.
Other exciting new features in the i0S 11.4 include AirPlay 2, and stereo pairing for HomePods.
My new fav tweet: iOS 11.4 brings Messages on iCloud, AirPlay 2, and HomePod stereo pairing. It's coming today!… https://t.co/aqpkPNqNef

— Daniel Olivera (@Daniel Olivera) 1527618991.0
AirPlay 2 will be adding multi-room audio function to i0S devices for use with compatible speakers. Not only will you be able to control the volume accordingly in each room, you'll also be able to play different songs in different rooms.
With the 11.4 software update, two HomePods in the same room will have the capability of playing in sync to create a rich, auditory experience in stereo.
In other news, iOS 11.4 is out and I can pair my homepods 🔥

— J (@J) 1527700915.0
Everybody! Update to iOS 11.4. Why? Because it gives you stereo pairing of your HomePods...you *do* have a whole bu… https://t.co/FJKHToXq7D

— Joe Winn (@Joe Winn) 1527644230.0
Macworld cautioned desktop users that their Macs would have to be upgraded to the latest software update to sync with Messages.
You should be prompted to enable it when you first launch Messages. Or you can go to Settings, your Apple ID, iCloud, and toggle the feature in the list of Apps using iCloud. Of course, for Messages in iCloud to work on your Mac, you'll need a new version of macOS 10.13.5 as well.
macOS 10.13.5 is available to download. It brings parity with iOS 11.4 in supporting the Messages in iCloud feature… https://t.co/yEKkWqEweM

— MacLife (@MacLife) 1527877761.0
Apple users weigh in on the new feature.
How to enable Messages in iCloud on your iPhone, iPad, or Mac (and why you might want to keep this feature turned o… https://t.co/i8XeHYnl2h

— Dave's News (@Dave's News) 1527881660.0
Days after release of iOS 11.4 and Messages for iCloud, wait continues for MfiC-compatible macOS 13.5, leading to s… https://t.co/xUzxaLw8Ag

— Bryce Wray (@Bryce Wray) 1527869455.0
WooHoo 11.4 Finally Messages in the cloud. Have to enable two step tho 😒 #ios #apple

— Katarina Salmon (@Katarina Salmon) 1527839555.0
FYI the iOS 11.4 update allows you to sync messages to iCloud now, but you have to enable the feature in your setti… https://t.co/qYwFTWh23s

— 💅🏼 (@💅🏼) 1527819390.0
You may now resume with exchanging photos and videos without exceeding space capacity. But don't go too crazy!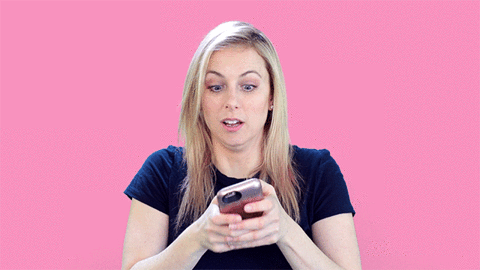 You have a lot to say?