A dog owner in Sydney, Australia was horrified to learn that someone attempted to poison her dog for, according to an anonymous, threatening note, "barking too loud."
7News Australia reported that 66-year-old Cheri Blair knew something very strange was going on when she noticed a bone in her backyard during the early hours of Monday morning.
More horrifying was the fact that Blair discovered the bone just moments after she'd briefly let her 7-month-old puppy out into the yard.
When Blair walked into her yard to inspect the bone, she found an unsealed envelope containing an extremely unsettling—and terribly spelled—note:

"Your dog is to be poisoned, to much barking, sorry but no choice, your falt."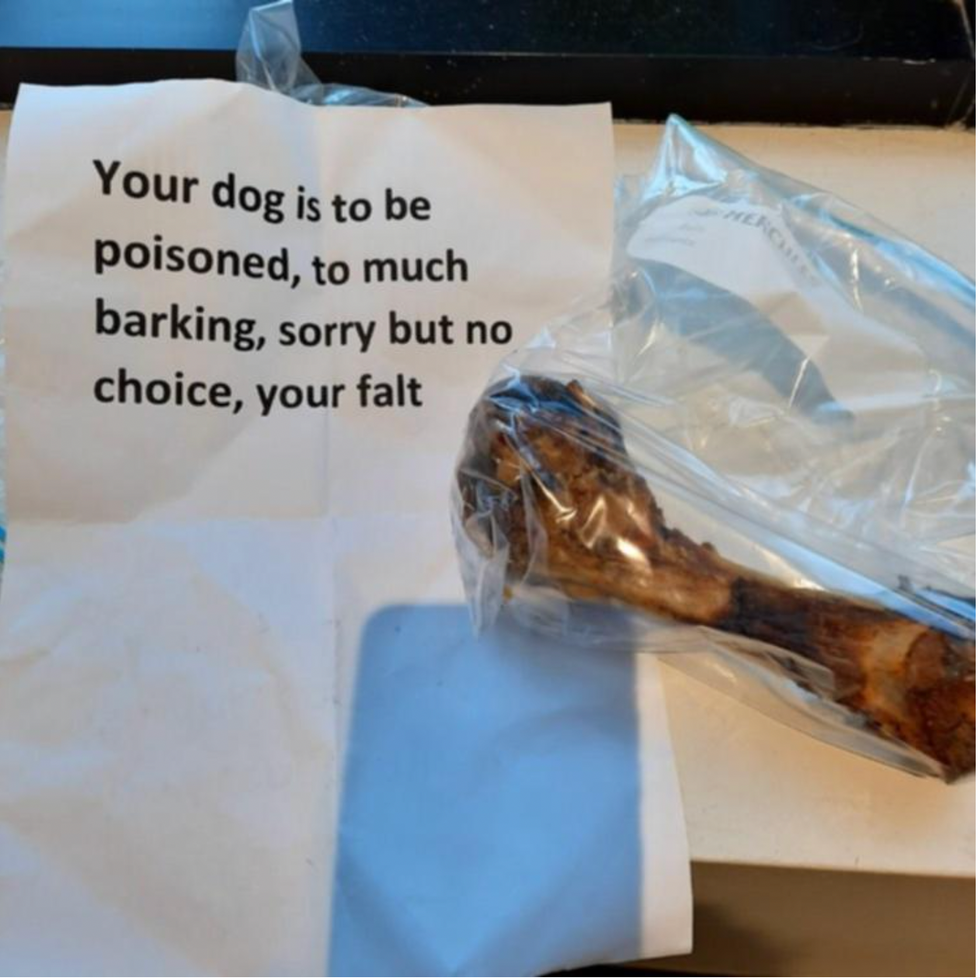 Cheri Blair/7News
Blair told 7News that she was completely disturbed by the note and the threat.

"Just sickening to think. If they had a problem with us, they should have said."
After finding the note, Blair didn't hesitate to rush the dog, named Jolene, to an emergency vet.
They induced vomiting to ensure Jolene's safety.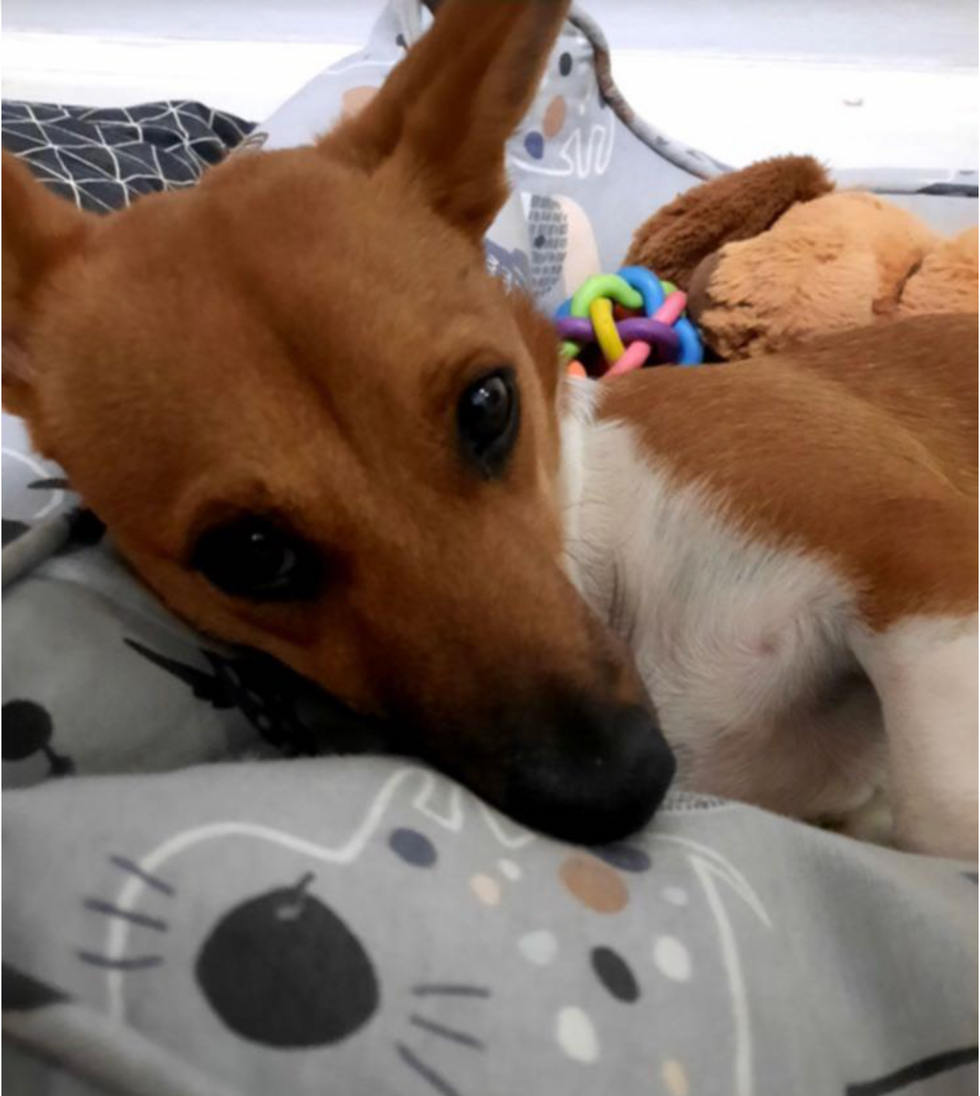 Cheri Blair/7News
Blair's furry friend ended up safe and sound, but it all ended up costing her $500 for the vet procedures.
But justice may not be far away. Blair shared that New South Wales Police officials took the letter away for DNA testing.
As for leads, Blair explained that although Jolene rarely barks, she did bark for about 20 minutes a few days prior to receiving the note when she was upset by another dog.

A nearby woman who yelled "shut up" may have had something to do with the poison bone threat, Blair speculated.
Either way, Blair knew exactly how to unwind once all was said and done:
"Pretty shocking, pretty upset. Definitely had a few scotches afterwards."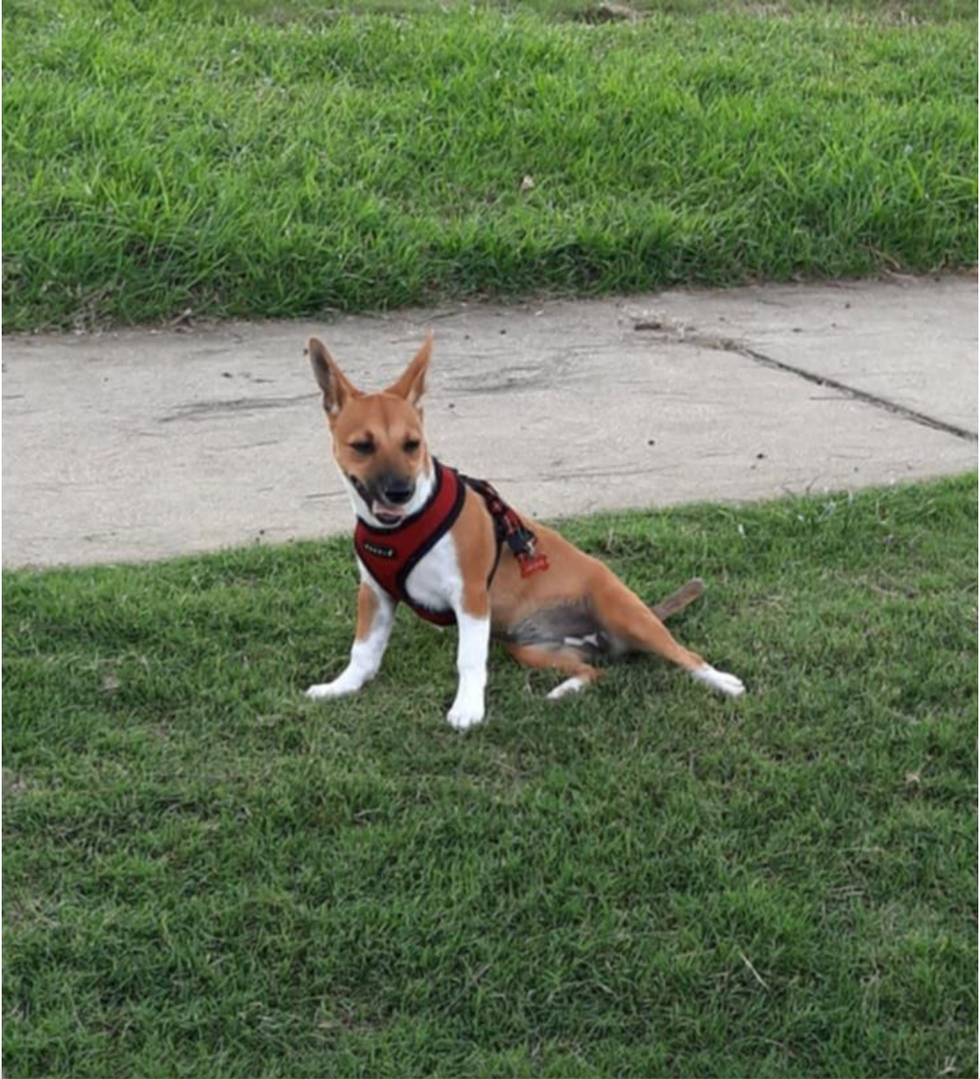 Cheri Blair/7News
People who saw the story on the internet were every bit as horrified as Blair was, and they voiced their feelings loud and clear.
Sheralyn Morton/Facebook

Brett Stewart/Facebook
Daniela Stefani/Facebook

Alinta Jane Lewis/Facebook

Paula Fletcher/Facebook

Janette Freer/Facebook

Nikki Hauser/Facebook
We're just so glad to hear the doggo left this whole ordeal behind them safe and sound.
And we hope Blair and Jolene never have to deal with anything like this again.