Harrison Ford tried to reach out to voters at the Global Climate Action Summit in San Francisco.
---
Giving a speech on Thursday, the actor and star of Star Wars, Raiders of the Lost Ark, and Blade Runner appealed to voters, urging them to know where candidate stand on climate change before casting their ballot.
In his talk Ford pleaded:
For God's sake, stop electing leaders who don't believe in science or even worse, pretend they don't believe in science. Never forget who you're fighting for.
And went on to add:
I beg of you, don't forget nature. Because today the destruction of nature accounts for more global emissions than all the cars and trucks in the world.

If we don't change the path that we're on today, the future of humanity is at stake. While you work to meet the challenge of climate change, I beg of you—don't forget nature. Because today, the destruction of nature accounts for more global emissions than all the cars and trucks in the world.


You can watch part of his speech below.
An impassioned- and very serious Harrison Ford- tells the crowd here at the Moscone Center— "I'm here, you're here,… https://t.co/OBYH0WNQDV

— Sam Brock (@Sam Brock)1536868114.0
Shockingly, many people instead of supporting Ford's statements, seemed angry with him.
@SamNBCBayArea Still doesn't explain why he's there. Relevant experience? It doesn't help the rest of the world take it seriously...

— Peter Larson (@Peter Larson)1536870598.0
@SamNBCBayArea I really love when Celebrities and Politicians who fly around the world and burn through more energy… https://t.co/N5tJAeIS55

— Tony Allegra (@Tony Allegra)1536872137.0
@SamNBCBayArea ...and then he got in his SUV, took it to the airport and boarded his private plane to his 10 bedroo… https://t.co/7k8XyZiXPN

— Ryan (@Ryan)1536869843.0
@SamNBCBayArea typical actor .typical idiot in fame ..

— Trade Candles (@Trade Candles)1536869889.0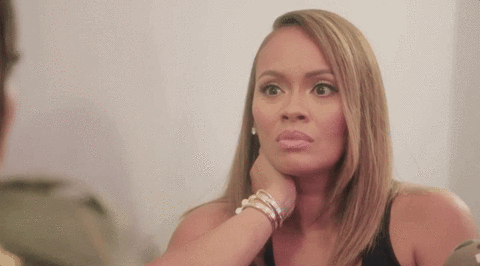 media.giphy.com
We're not sure what part of protecting the planet is so offensive, but thankfully far more people understood what Ford was saying.
Harrison Ford (& his beard) are serious about climate action "we are shit out of time," he says. "Let's turn off ou… https://t.co/MkpmXqHxBG

— Lucia Graves (@Lucia Graves)1536868643.0
@lucia_graves Society has to listen to Han Solo. It's the law. I'm glad he's standing up to this.

— valkyrie (@valkyrie)1536868966.0
@lucia_graves Harrison Ford rocking the Dr. Richard Kimble beard there! The point of his speech, however, is important.

— SoccerFutbolForum (@SoccerFutbolForum)1536877322.0
@lucia_graves He is so right! We HAVE the technology to address this. And so many people could find meaningful work… https://t.co/UL6ItWG4mU

— tweetingWien (@tweetingWien)1536870434.0
And even Luke Skywalker chimed in his support.
HE HAS SPOKEN! (and I couldn't agree more.) #WeAreShitOutOfTime #HamillHeartsHarrison https://t.co/LNFtk8Uksg

— Mark Hamill (@Mark Hamill)1536920430.0
@HamillHimself "Stop giving power to people who don't believe in science or worse than that pretend they don't beli… https://t.co/OSyXnVQmBW

— Arnab Paul (@Arnab Paul)1536921880.0
@HamillHimself When Dr. Jones says your out of time listen https://t.co/GvLNVRsrOe

— Shannon Crabb (@Shannon Crabb)1536920585.0
When they go low, we go [wait for it] … SOLO! Thank you. I'll be here all week. Don't forget to tip your server. https://t.co/MwR73kpE4f

— Jon Zal (@Jon Zal)1536870182.0
People loved this so much, there was even this suggestion:
@HamillHimself Ford/Hamill 2020!!

— Nick Morgan (@Nick Morgan)1536920523.0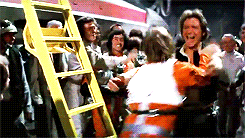 media.giphy.com
Someone has to fight the current Empire for the sake of the galaxy.
H/T: The Daily Beast, The Week