On June 20th, a young Savannah, Georgia waitress was groped by a customer. The waitress, Emelia Holden, didn't skip a beat and immediately retaliated.
---
The incident occurred at Vinnie Van Go-Go's, a pizza joint, around 11:00 pm. The restaurant's security camera caught footage of a man walking past Holden and groping her buttocks. Holden quickly grabbed the back collar of his t-shirt, spun him around, and threw him into her waitress stand.
The perpetrator was 31-year-old Ryan Cherwinski, father of two. He was later arrested and charged with sexual battery.

Holden later spoke to People about the incident saying, "I didn't even think, I just reacted. I don't know how I reacted the way I did. I've never done that before." She continues to tell them, "His hand went further than it should have so I was thinking, 'There's no way a stranger just did that.'"
Ms. Holden also said that she's not happy it happened, but she's glad that the attention garnered by the surveillance video has had a positive influence on women and girls.
She has been a positive influence for many. Women and men alike are commending Emelia for standing up for herself.
But Holden didn't stop there. She has decided to use her new-found attention to raise money for animal shelters.
As one woman tweeted, Emelia Holden is a real life Wonder Woman!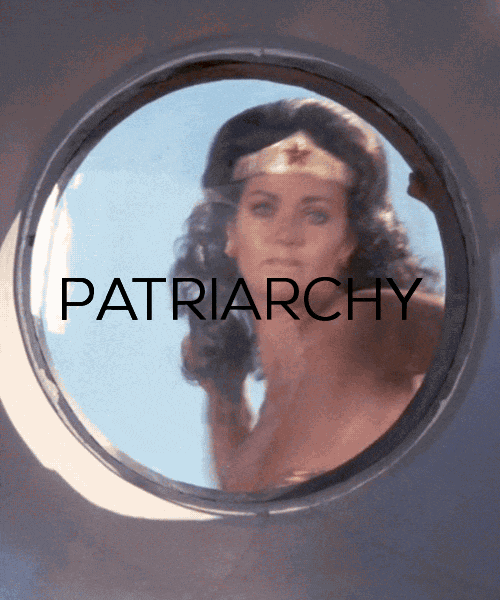 Sexual harassment is, unfortunately, rather prevalent in the restaurant industry. According to a report from The Harvard Business Review released earlier this year:
More sexual harassment claims in the U.S. are filed in the restaurant industry than in any other, where as many as 90% of women and 70% of men reportedly experience some form of sexual harassment. While the industry has had its share of high-profile stories (with a number of well-known chefs and TV personalities being accused of inappropriate behavior), even more insidious is the routine harassment of service workers by managers, coworkers, and, importantly, customers.
There are "several factors that make restaurant employees particularly susceptible to sexual harassment," the report continues:
First, men make up the majority of management and higher-paying roles in the U.S. restaurant industry. The typical frontline restaurant employee is young, female, and working for a male manager: 71% of restaurant servers nationwide are women, making an average of $15,814 a year. Women, particularly minority women, are often placed in jobs with lower status and are more likely to be hired for lower-paying segments like quick-serve and family-style than for higher-paying segments like fine dining. This difference in power can create an environment where sexual harassment is tolerated, ignored, or normalized, because employees do not feel comfortable confronting others about their inappropriate behavior. The industry's high turnover rate — 70% annually — can also contribute to this culture, as targets of harassment are likely to leave before making any complaints.
Second, restaurant culture still praises the customer as "always right." Qualitative studiesshow that service employees face harassment and mistreatment from customers on a daily basis, but often refrain from complaining or reporting these incidents. When they do, management tends to ignore them or change servers instead of confronting the customer. Managers can also be more forgiving of sexual harassment from customers. In an experimental study we conducted with 162 managers from various hotel and lodging departments, we found that managers perceived the same sexually harassing behavior as less negative when it was done by a customer than by an employee.
In addition, because restaurant employees in the U.S. often rely on tips, customers play an integral role in the both the evaluation and pay of restaurant employees — which can both lead customers to sexually harass employees and make employees and managers less likely to speak out against it. For example, one report found that sexual harassment is more common in states that rely on the tip system than in states that have a minimum wage.
Third, the restaurant industry is a "looks" industry, in which women are expected to use their appearance as part of the service experience. Restaurants often have strict grooming and uniform rules, requiring employees to maintain certain "looks." But a culture that emphasizes and rewards looks can help customers and managers justify sexual harassment toward employees. And our other research shows that women who are perceived to have used their looks to get ahead are seen as more "deserving" of sexual harassment.
Just this week, a detailed Washington Postinvestigation revealed that a manager at Acqua Al 2, a Capitol Hill restaurant, sexually harassed six female employees. The incidents came to light after the women sent a letter last year to the Mindful Restaurant Group's owners Ari and Stacy Gejdenson outlining manager Sajmir "Saji" Rragami, behavior. The Post's reporters filled in the rest of the gaps; Rragami insists the allegations are little more than "mischaracterizations and gross fabrications."
The Acqua Al 2 report and the incident with Emelia Holden––although they differ widely in severity––are two sides of the same coin, a signal that the restaurant industry will continue to face a reckoning in the era of #MeToo.
H/T: BuzzFeed News, USA Today