Grey's Anatomy star Catarina Scorsone opened up about losing everything in a house fire–including her four pets–in a poignant Instagram post on Monday.
In spite of the tragic loss, Scorsone–who plays Dr. Amelia Shepherd on the long-running ABC medical procedural–expressed gratitude for surviving the conflagration and managing to escape with her kids within minutes of their lives.

"A couple of months ago my house burned down," the 41-year-old began.
Her Instagram post was accompanied by a carousel of photos including what little remained of her home and of the beloved pets she lost in the fire.
She continued:

"While getting my kids ready for bed and finishing bath time, smoke began to seep up through the grout around the tub."
"When I looked down the hallway a river of thick black smoke had already formed and was filling the house."
Scorsone said she had about two minutes to get her kids out of the house.
The actress has three daughters, Lucky, 3, Eliza, 10, and Paloma "Pippa" Michaela, 6–whom she shares with her ex-husband Rob Giles.

"We escaped with less than shoes on our feet," she said.
"But we got out. And for that I am eternally grateful."
Unfortunately, not every household member survived.
"Heartbreakingly, we lost all four of our pets."
"We are still sitting with that loss, but we are lucky we got to love them at all."
Scorsone went on to maintain her post was not "about a fire" but was more about how her community rallied around to support her and her family during a distressing time.

"This is a love letter to the incredible people that showed up and the incredible ways that they did."
She acknowledged and thanked the people who were there when she needed them most–including responding firefighters and investigators and her neighbor who "answered our frantic knocks at her door."
"Thank you to the parents at my kids' school who sent toys and books, my friends at @greysabc and @shondaland who sent clothing and supplies, my sisters who flew in to handle logistics so that I could be with my kids."
"Thank you to my team who made everything easier."
Scorsone shared the wisdom she acquired in the aftermath of the traumatic experience, saying that "the only thing that matters are the people (and beings) that you love."
"The only thing that matters is community. We would not be here without it and we are so grateful. Thank you."
She concluded her post with:
"Here are some photos to honor the space we once called home, to say goodbye to the animals that loved us so well, and to celebrate that we have the only thing we ever really needed: each other. -Love, Caterina."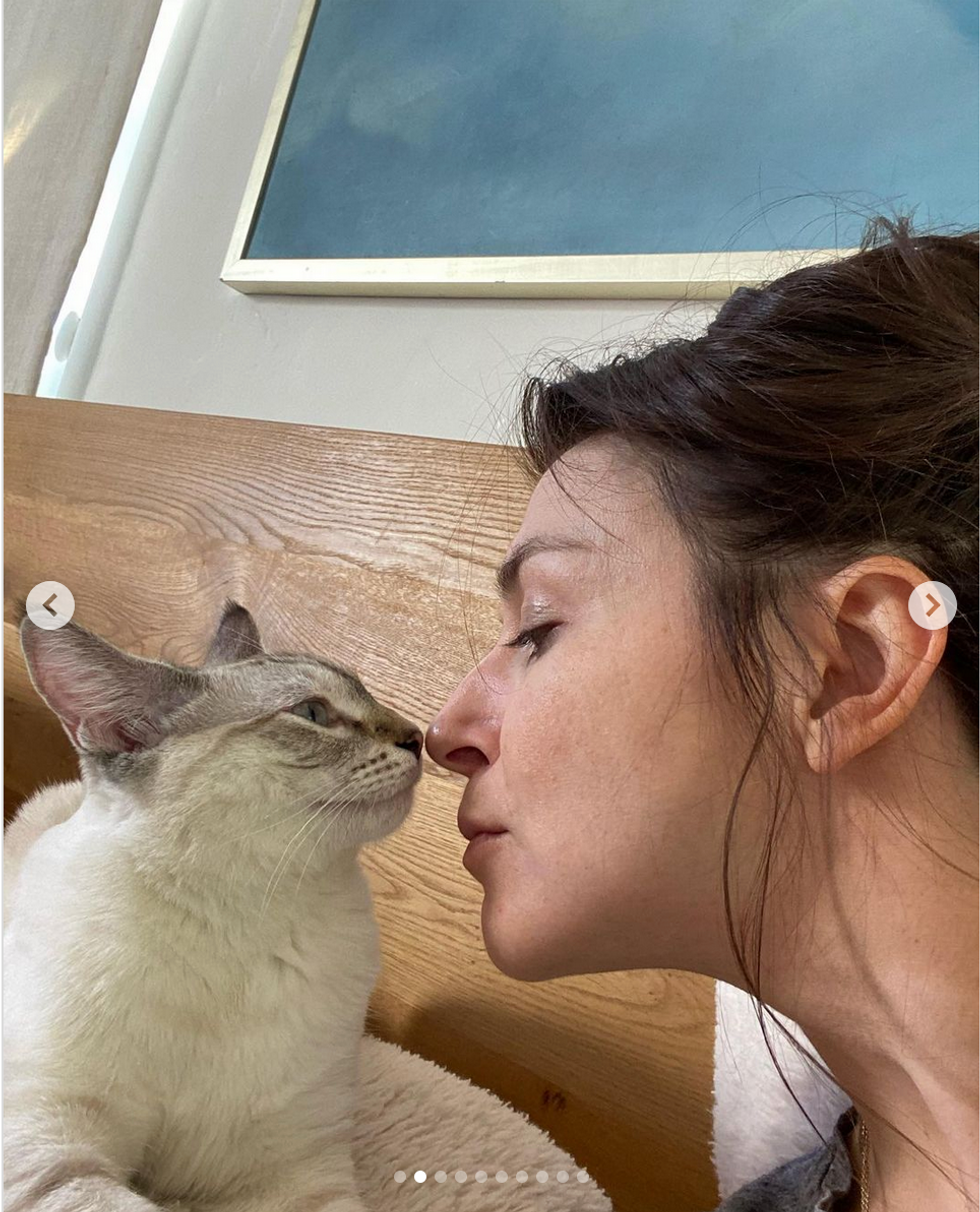 @catarinascorsone/Instagram
Her Grey's Anatomy co-stars–including Chris Carmack, who plays Atticus "Link" Lincoln, Jake Borelli, who plays Dr. Levi Schmitt, and Camilla Anne Luddington, who plays Dr. Josephine "Jo" Wilson–all offered their support.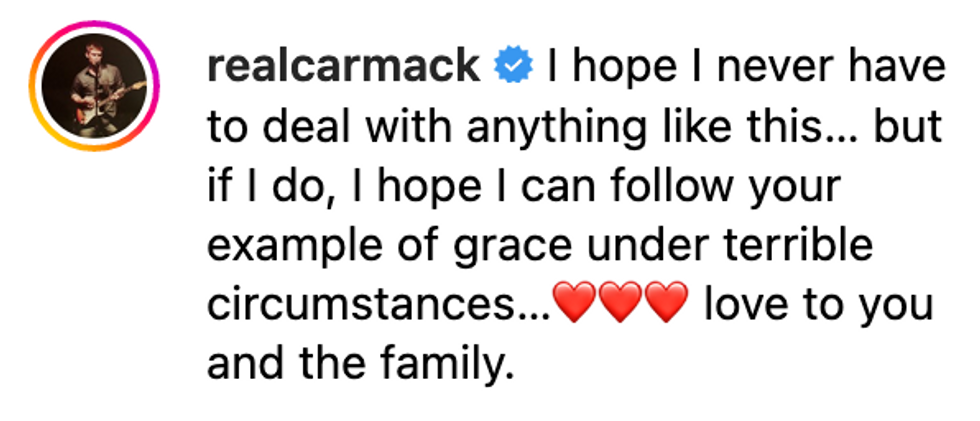 @catarinascorsone/Instagram

@catarinascorsone/Instagram

@catarinascorsone/Instagram
Fans also expressed their sympathies and lauded the actress for processing the tragedy with much grace and strength.

@catarinascorsone/Instagram

@catarinascorsone/Instagram

@catarinascorsone/Instagram

@catarinascorsone/Instagram

@catarinascorsone/Instagram
Followers of the Canadian-American actress' social media pages are familiar with how much she loves her family since she has shared many photos of showcasing her daughters and pets.
Scorsone's last post was in celebration of World Down Syndrome Day, which is March 21, and she shared a loving photo of her and her second daughter Pippa who was born with the genetic disorder.
The advocate for children with Down syndrome and other cognitive disabilities wrote in the caption:
"Happy World Down syndrome Day 21.3.23 Love is exactly what we are. Exactly as we are. 💛💙❤️ #joyisrebellion"