What does a woman who just turned 100 years-old want for her birthday more than anything in the world?
Ask Grandma Winnie, she'll tell you straight up. Here's a hint: it's what over half of Americans—according to recent polls—are hoping for as well.
---
Don't be fooled by the misleading thumbnail of the video clip.
Grandma Winnie may be holding a MAGA hat, but it's only a prop used to demonstrate how she really feels by the end of the viral video.
The centenarian addressed all of Twitter—in the hopes that Donald Trump may be watching his favorite social media platform—and announced that she wants the "sucker" out of office.
She said:
"Hi! I'm grandma Winnie. I'm 100 years old. And all I want for my birthday is for someone to impeach this sucker."
Then she chucked that hat away from her with a mischievous grin.

Market Watch said Grandma Winnie was posted on Instagram by activist art project Indecline 2020, which is famous for using various media to "expose injustices carried out by both corporations and government agencies."

The Twitterverse anxious for the impeachment inquiry to ramp up were here for Granny's political dis at the President.
Grandma Winnie even made an impact on actor Billy Baldwin, who called her his "spirit animal."
And on rapper and actor Ice T.
She may have minced words when she said "Sucker."

After all, she is still a lady.
Happy birthday, Grandma Winnie! Here's to hoping all your wishes come true.

Give Nana or anyone a red hat they'd be happy to wear, available here.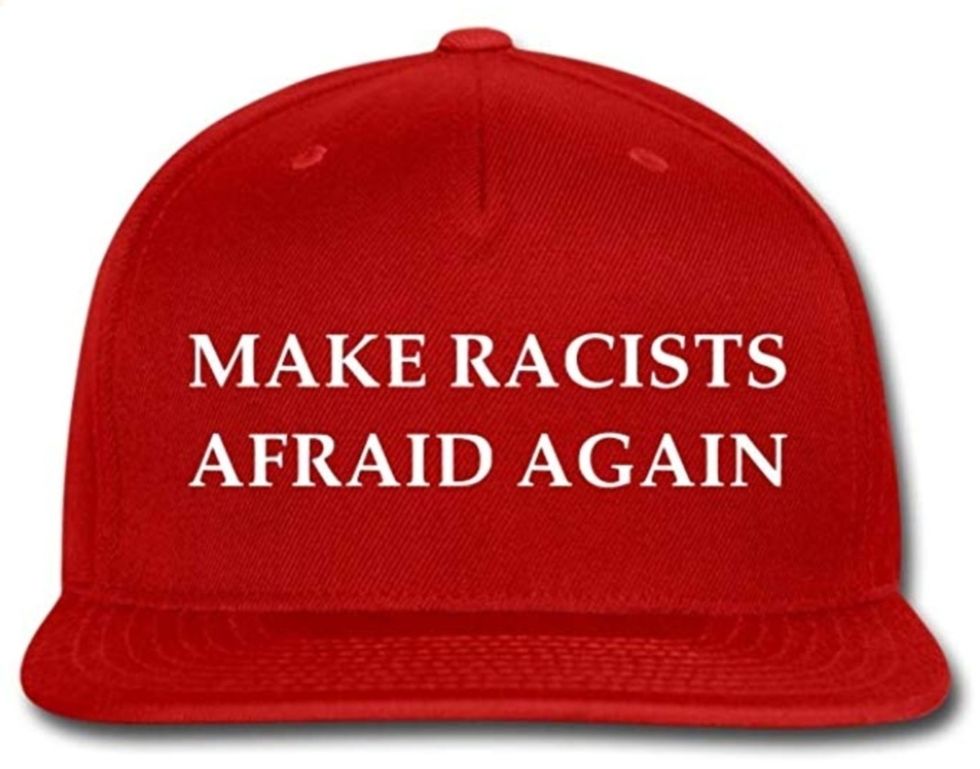 Amazon
******

Have you listened to the first season of George Takei's podcast, 'Oh Myyy Pod!'?
In season one we explored the racially charged videos that have taken the internet by storm.
We're hard at work on season two so be sure to subscribe here so you don't miss it when it goes live.
Here's one of our favorite episodes from season one. Enjoy!