A woman who suffered a hair-setting misfortune earlier this year turned her nightmare into a business venture.

Tessica Brown—the woman who went viral after she secured her ponytail with Gorilla Glue after she ran out of hairspray—has launched her own haircare treatment online.

When she made the mistake of using the powerful adhesive not meant for use on hair or the skin, her locks were stuck for a month and she wound up seeking the help of a plastic surgeon in Los Angeles to remove the glue from her scalp.
Prior to her eventual trip to the hospital, her TikTok video explaining what happened and asking viewers for help was seen millions of times.

But now, In her latest Instagram post, the 40-year-old mother of five revealed her rejuvenated hair and recounted her "bad, bad idea" that resulted in hair loss and scalp damage.
She then announced her haircare treatment, "Forever Hair" – an oil treatment she said was a "lifesaver."

"As y'all already know, about four months ago I ran out of hairspray and ended up using Gorilla Glue spray," she said.
"But since then I have been working with professionals to create and formulate a hair growth oil."
"I needed this oil to, one: heal my scalp. I needed to grow my hair back, I needed to stimulate my hair follicles, and on top of that I needed everything to be all natural, and in this oil, it has just that," she said.
The oil's ingredients consist of black cumin seed oil and biotin to increase "blood flow to follicles promoting growth" and reduce "excessive shedding."

Brown assured her $14 Forever Hold hair spray will wash out easily and will not require the help of a plastic surgeon.
Shortly after the nightmare, Brown decided to capitalize on her experience and introduced a line of merchandise – including T-shirts and sweatshirts – with the slogan, "Bonded for life."
Now she can add "Forever Hair" to her lineup of merch on the website.

Many people congratulated her on her new venture and showed their admiration for her turning a bad situation into a positive one.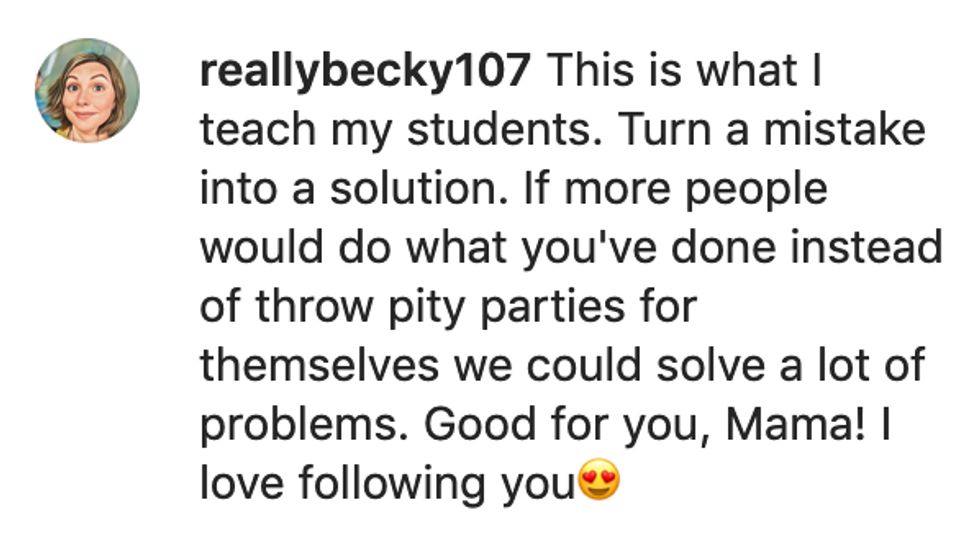 @im_d_ollady/Instagram

@im_d_ollady/Instagram

@im_d_ollady/Instagram

@im_d_ollady/Instagram

@im_d_ollady/Instagram

@im_d_ollady/Instagram
Brown proudly added while showing off her luscious locks:

"Look at the results, look at my hair. My scalp feels amazing, my hair is already growing back. I'm telling you, this oil has been a lifesaver."