If you're a fan of unlimited cheese and wine, then a recent event in London probably sounded as close to heaven as one can get.
---
But for attendees of the Giant Cheeseboard event over the weekend, things quickly turned into a nightmare.
In a post on Twitter, the organizers of the event, North Greenwich's Studio 338, advertised it as "unlimited cheese, mulled wine, and fun."
But for people who waited in the cold for over an hour to even get into the event, the fun turned out to be very limited:
Oh, but the disappointment didn't end there.
Once inside, guests were treated with a very limited selection of cheese, assuming there was still any left by the time they got through the ridiculous queue lines, as well as sad, dry crackers and bread, and watered-down mulled wine:
Soon #GiantCheeseBoard started trending on Twitter, with many people venting their frustrations. And there were several to choose from:
All in all, it felt very reminiscent of the Fyre Festival, a failed music festival created by musician Ja Rule and wannabe-tech-entrepreneur Billy McFarland which was supposed to happen on a lush private island in the Bahamas in April.
The tickets ran into the thousands to hundreds of thousands of dollars, but when guests started arriving, it was clear that there was a lack of financing and organization, as evidenced by posts from attendees who only saw a few relief tents and were treated to that infamous "cheese sandwich":
So maybe the Giant Cheeseboard wasn't quite at that level of disaster, but for Londoners, it certainly felt that way:
It did seem like an especially British conundrum:
According to BuzzFeed, event goers were expecting a bit more, especially considering that it had been promoted by TimeOut and Metro.
"I guess expectations were foolishly high but I expected a food-centric event based on how it had been sold," 33-year-old Peter Phillips said. "You'd naturally have presumed an array of cheeses of reasonable quality as well as mulled wine."
But instead they were treated to "five school-style tables of non-description cheese being served by people in mouse ear head bands, and a scattering of dry crackers and bowls of peanuts."
After people started demanding refunds, the organizers shared a lengthy post on Facebook in which they refuted the claims that they had failed to deliver as promised, or had somehow deceived their guests:
https://www.facebook.com/TheGiantCheeseBoard/posts/168109800459694
In addition to affirming that they never ran out of cheese, and that it wasn't bought at a supermarket, they also said that many people enjoyed themselves.
"The fact is that a LOT of people had a great time," they claim. "We have so many videos and photos of all the fun that was happening around the venue - but a small proportion of people had expected something else."
So while disappointed attendees might not be seeing a refund any time soon, at least a few people had some fun with it all: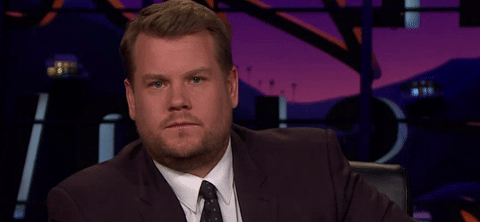 Please SHARE this with your friends and family.
H/T: Twitter, BuzzFeed, Evening Standard