Franklyn Williams was oblivious about maintaining proper conduct during his hearing in Cuyahoga County Common Pleas Court on Tuesday.
Based on court filings, Williams, 32, was accused of multiple armed robberies, kidnapping, and misuse of credit cards back in December.
During his sentence hearing, Williams was more concerned about being heard than listening to what Judge John Russo had to say.
Williams constantly spoke out of turn and Russo had to repeatedly tell him to refrain from talking for a period of 30 minutes.
Then, the judge decided it was time for drastic measures.
---
"Shut your mouth, and I'll tell you when you can talk," Russo warned.
If we have to, I will gag you in one second.
'If we have to, I will gag you in one second' Judge warns, implements against armed robbery suspect – Franklyn Will… https://t.co/Q9R0anM3FX

— konniemoments1 (@konniemoments1)1533156078.0
Williams continued muttering how the Judge was not telling him "what's going on?"
When the Judge firmly told him to "zip it" and if his order made sense, Williams said that it didn't.
You tryin' to take my life, judge, and you're not telling me what's goin' on.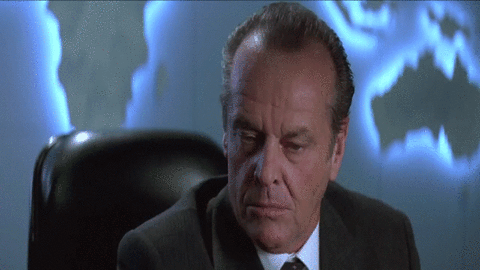 Russo, with his patience already running thin, sounded off his final warning:

You will get a chance to talk. I'm gonna gag you in one second so listen to me. Zip it! I'm going to give you a chance talk.

But the back and forth was not going well. Russo finally ordered the deputies to tape his mouth shut.

I'm going to tape it, and I'll unzip it when I want you to talk.
'Shut Your Mouth': Judge John Russo Orders Convicted Robber Franklyn Williams' Mouth Taped Shut During Sentencing,… https://t.co/lLRbVggLDX

— Law & Crime (@Law & Crime)1533151975.0
After a failed attempted at silencing the loquacious defendant with red masking tape, Russo orderd the six deputies to apply another piece of the adhesive so that proceedings could continue with decorum.
@standardnews If he had respected the dignity of the court the court would of respected his.

— Steven Howarth (@Steven Howarth)1533201817.0
@DRUDGE_REPORT His disrespectful behavior in court warranted this action by the Judge.

— Jeanne Olsen (@Jeanne Olsen)1533163536.0
Some expressed their outrage over the handling of the defendant. Did the judge go too far?
Outrageous. Franklyn Williams was shackled and silenced by a judge who refused to listen to his pleas. This is not… https://t.co/b2hymHmvtg

— Rashad Robinson (@Rashad Robinson)1533246000.0
@acluohio @elizabethbonham Judge John Russo was completely out-of-line to allow Franklyn Williams' mouth to be tape… https://t.co/0WHTw0S18x

— Diamond1 (@Diamond1)1533252431.0
This video of six officers taping Franklyn Williams' mouth shut not once, but twice, at the request of the judge is… https://t.co/LVNdlsr7K9

— Lauren Gill (@Lauren Gill)1533241612.0
Ohio social worker !!! Please address this human rights violation ..."During the sentencing for 32-year-old Frankl… https://t.co/zjI7PMkCko

— sandybernabei (@sandybernabei)1533208865.0
Apparently, a similar silencing has happened before, and the judge was within his rights.
@beingjanedonut @Independent It is legal, but it is very rare. I have only found three instances where this has oc… https://t.co/UlDeq3KpUC

— Bad_Hombre (@Bad_Hombre)1533239723.0
Williams' case had a few bungles prior to Tuesday's hearing. Fox 8 reported that his trial late last year was derailed after he tampered with his ankle bracelet and fled.

Tuesday's hearing was not Williams' first trial. Prior to this week's court appearance, he pleaded guilty and was sentenced to 14 years in prison. However, the court granted him an appeal because they believed he was "misinformed" about his eligibility for early release from prison.
Russo sentenced Williams to 24 years in prison.