Florence Pugh, who recently played the Russian superhero Yelena Belova in Black Widow, is upset her character didn't make the cut for a Halloween costume display.
The Midsommer star has been known to support fans of her characters dressing up as her*.
Pugh even told Arianna Grande to buy the 33-pound flower dress from Midsommer that was up for auction.
She commented:
"DO IT! Halloween will never be the same."
Unfortunately, this year it will not be as easy for fans to dress up as their favorite Russian spy turned hero.
Pugh appeared to be in front of a New York City Halloween costume shop.
Her caption read:
"What the.. Apparently Yelena didn't make the cut."
"GUYS. I LITERALLY TALK ABOUT POCKETS IN NEARLY EVERY SCENE. Halloween= A LOT OF FREE SWEETIES."
"May I remind you that the vest has 'A LOT OF HANDY POCKETS'.. Costume+vest+POCKETS= someone who came prepared."
"IT IS with great importance we understand how vital Yelena is for Halloween."
"Rant over, thanks for listening."
Pugh's fans were behind her on this one.

@rebeccacorbinmurray/Instagram

@fra_fee/Instagram

@joeykng/Instagram
@tonycurran/Instagram

@xavierdolan/Instagram

@_nevaeh_elizabeth/Instagram
@yslaep/Instagram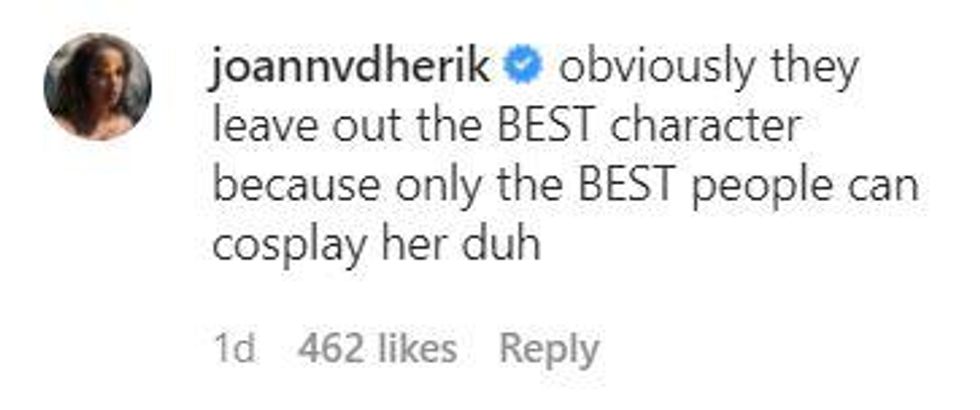 @joannvdherik/Instagram

@kt_hett/Instagram

@suzyjonesmusic/Instagram
If you were still looking to dress as Yelena for this Halloween, you can buy a version on the Champion of Cosplay website.
Although, it doesn't seem like it has as many pockets as Pugh might be looking for.