During the Monday, November 11, episode of Jeopardy!'s "Tournament of Champions," contestant Dhruv Gaur was far behind with very little chance of winning.
Going into Final Jeopardy, however, he decided to make the most of his time on stage and offer up a wrong answer that left host Alex Trebek visibly choked up.
---
The episode was filmed this past September, just after Trebek announced he would be re-entering treatment for stage 4 pancreatic cancer.
Gaur wagered $1995 of his $2000 just to send the longtime host a message:
"We love you Alex!"
Gaur took to Twitter after the show aired to explain himself.
Gaur and his fellow contestants also reminded Jeopardy! viewers of their continued initiative aimed at raising money for the Lustgarten Foundation for Pancreatic Cancer Research.
Many of Gaur's fellow contestants also offered their support on Twitter.
Before long #WeLoveYouAlex was trending.
The clip went viral as Jeopardy! fans all over the world expressed their love for Trebek.
Trebek has been host of Jeopardy! since 1984.
The Canadian host is thought of by many as an example of decency and hard work in the TV industry.
Many found themselves unexpectedly weepy after watching the clip.
One thing's for sure—Gaur may not have given the technically correct response, but he gave the best one.
Hope you are well, Alex!
Alex Trebek has been a staple of TV for decades. Funko Pop! decided to honor Trebek with two figures, one with his longtime signature mustache, available here...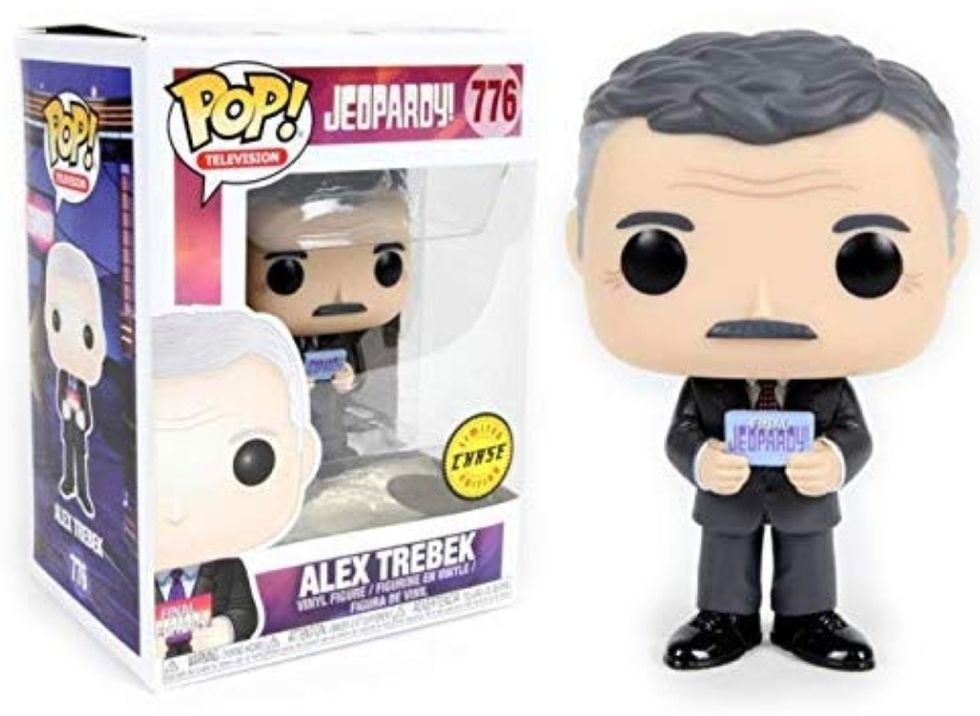 Amazon
...and one with his current look, available here.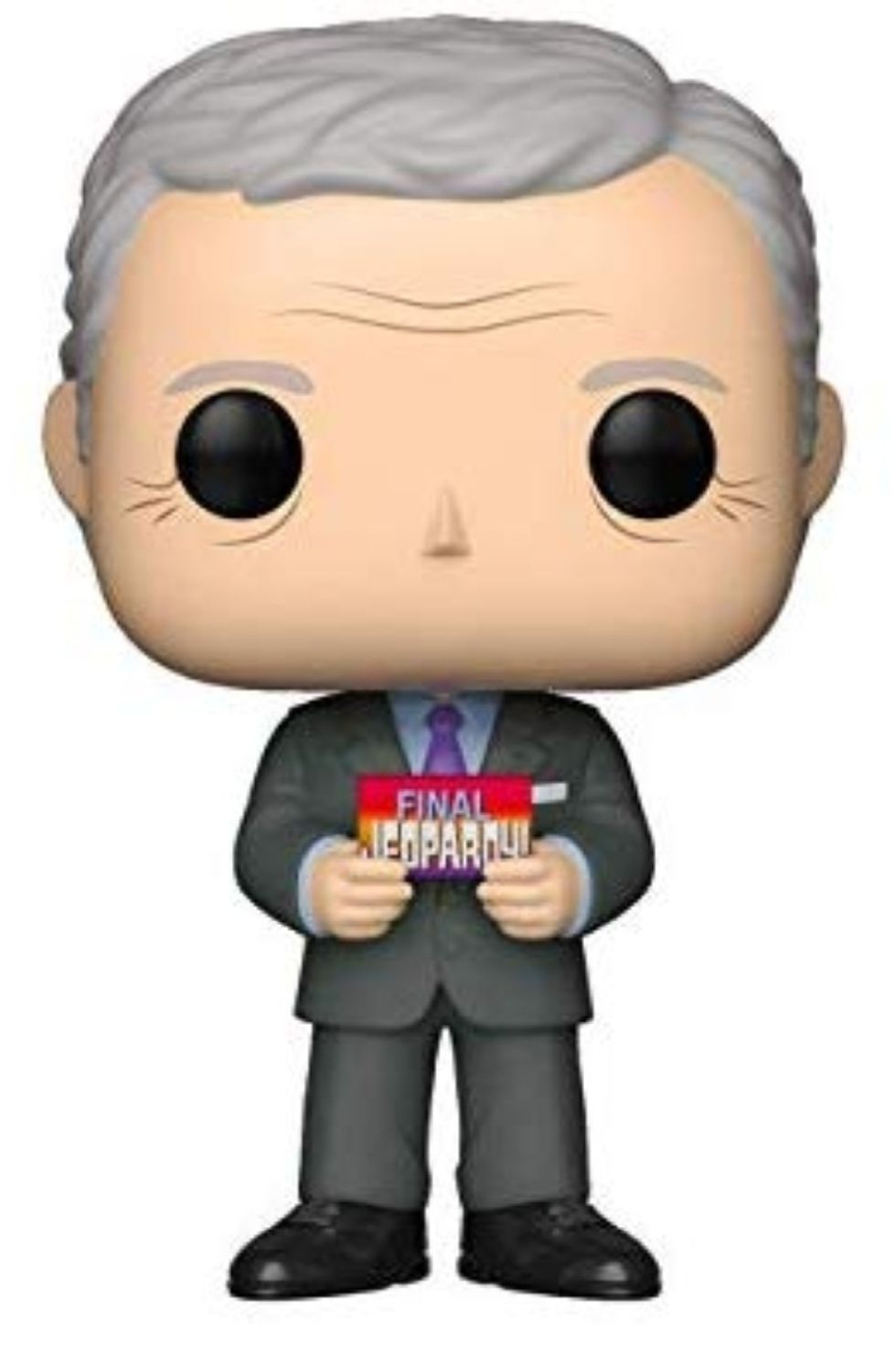 Amazon