At a time like this, it's hard to keep our spirits high.
For nurses, doctors and other healthcare workers who are on the front lines, helping patients who have tested positive with the virus, it's inevitably even harder.
---
Fortunately for one family in the U.K., they've come up with a unique way of welcoming their mother home from her shifts every day.
Lynne Lake is a nurse in Britain and has been for the past 38 years. She has always loved her work but admittedly felt beaten down by the long hours, stress and constant patients brought on by the pandemic.
Due to the quarantine, Lake's home is currently full of family, including her husband, Richard; their two sons, Jon and Richard; their daughter, Zoe; and Zoe's fiance, Joshua.
The family decided to start welcoming Lake home in a big way every day.
Fortunately, her son Jon took videos of the special moments and posted them to Twitter where the rest of us could enjoy them. So far, their big welcome home moments have included all kinds of creativity and fanfare.
There was the time when they applauded Lake when she walked in the door...
Another time, they set off confetti canons in the driveway when Lake got out of her car...
Jon serenaded her with a song he gave her for Mother's Day a few years ago...
They even arranged a special date night surprise for Lake and Richard...
But Twitter's favorite was the family's little welcome home party crammed in their front hallway, complete with balloons, confetti and happy cheers.

People have been feeling all the feels each time Jon posts a new welcome home video.
This is clearly a family of highly dedicated people—Lake to her patients and hospital and her family to her.
What this family is doing is such a beautiful sign of their commitment to her physical and emotional health during this stressful time.
We can't wait to see what they come up with next!
If you want to welcome someone home after a stressful day, this Mountain Meadows Pottery plaque is available here.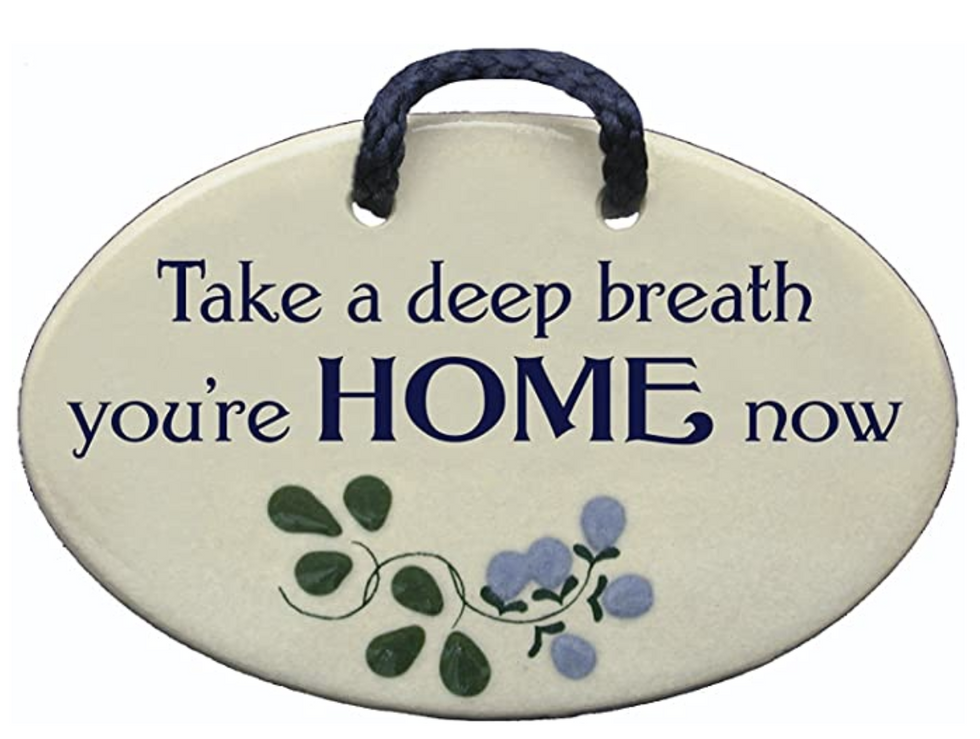 Amazon