Hollywood star Ezra Miller, star of the upcoming Justice League film, is one of a handful of celebrities that has been open and honest about his sexuality. And while he's admired for being true to himself, not everyone felt that being so open was a good thing.
---
In a 2012 interview with Out Magazine, Miller, who was promoting the film The Perks of Being a Wallflower, first opened up about is identity, saying:
"I'm queer. I have a lot of really wonderful friends who are of very different sexes and genders. I am very much in love with no one in particular. I've been trying to figure out relationships, you know? I don't know if it's responsible for kids of my age to be so aggressively pursuing monogamous binds, because I don't think we're ready for them."
And while Miller told Shortlist during a recent interview that he felt coming out "took the block away, removed the dam," not everyone in Hollywood felt the same.
"I was told, when I gave that interview…" he said before trailing off. "This is an interesting thing to talk about. I was told by a lot of people I'd made a mistake."
When asked who had said that, Miller didn't want to name names. But he did elaborate, saying:
"Folks in the industry, folks outside the industry. People I've never spoken to. They said there's a reason so many gay, queer, gender-fluid people in Hollywood conceal their sexual identity, or their gender identity in their public image. I was told I had done a 'silly' thing in… thwarting my own potential to be a leading man."
He added: "I was given a lot of stern talking-tos."
But despite the negative reaction, Miller stuck to his guns:
"'You've made a mistake' is such a hard thing to hear. Maybe if I'd actually made a serious mistake? But not for this. I didn't think I'd done anything wrong, though there have been moments of doubt as a result of those conversations. But what they said was, in fact, 'rubbish', as you might say. We are the ones. It's up to us to manifest the world we want to exist in."
And, clearly, Miller isn't letting the negativity get him down.
He's the first actor who identifies as queer to play an onscreen superhero, which is a big deal. And with the sequel to the blockbuster hit Fantastic Beasts and Where to Find Them currently filming, it would appear that the in-demand Miller made the right choice.
And fans couldn't agree more: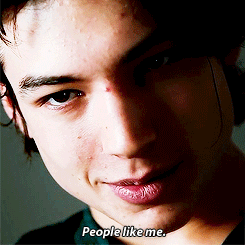 And kudos to Shortlist for a thoughtful interview: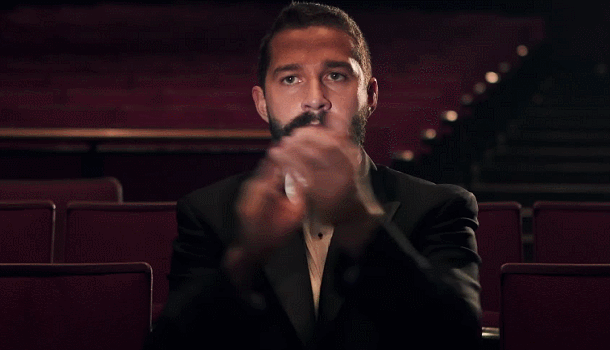 Please SHARE this with your friends and family.