A professional footballer whose career was ruined by injury is flying high again as the only woman in the UK to pilot an AW109 SP helicopter, transporting the world's most glamorous people to fancy places.
Charlotte Brown dreamed of becoming a pilot after her parents treated her to a flying lesson in a private fixed-wing plane in August 2012, as a 20th birthday gift when her footballing ambitions were dashed.
Taking to the skies seemed a logical next move for Brown, who spent her childhood watching planes flying in and out of Carlisle Lake District Airport with her beloved grandfather Ken Brown.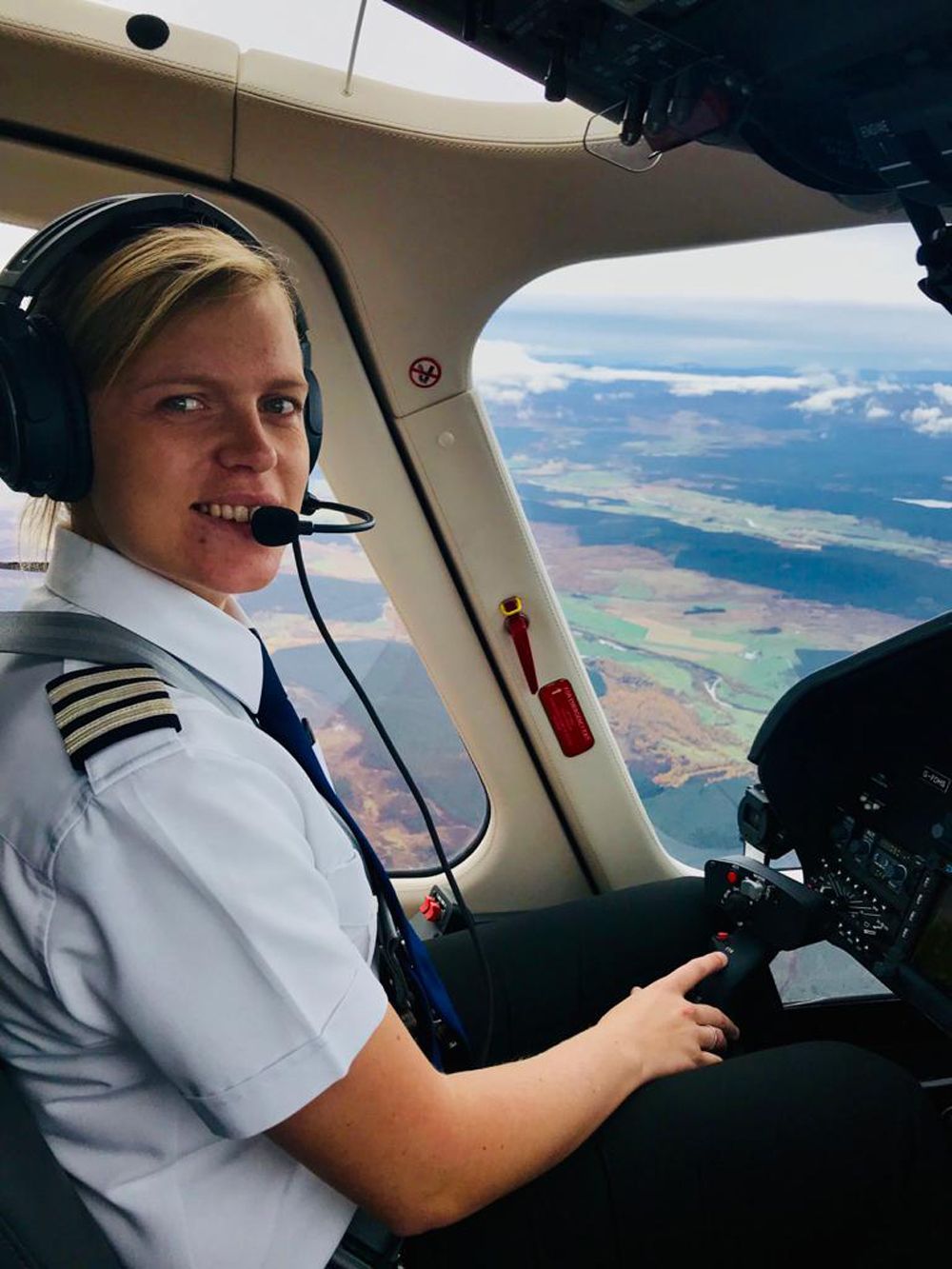 Charlotte flying (PA Real Life/Apollo Air Services)
Both her grandparents were pilots, so flying is in her blood.
"He must have passed on his interest in aircraft to me. I still have his flying jacket and duffle bag as keepsakes," she said.
"I used to go to Carlisle Airport with my other grandad, Ken, when I was a little girl to watch the planes taking off, too. We would go on long haul flights as a family as well, as my aunt lived in Orlando, Florida, USA, and I'd be allowed into the cockpit with the pilot, which was fascinating to me."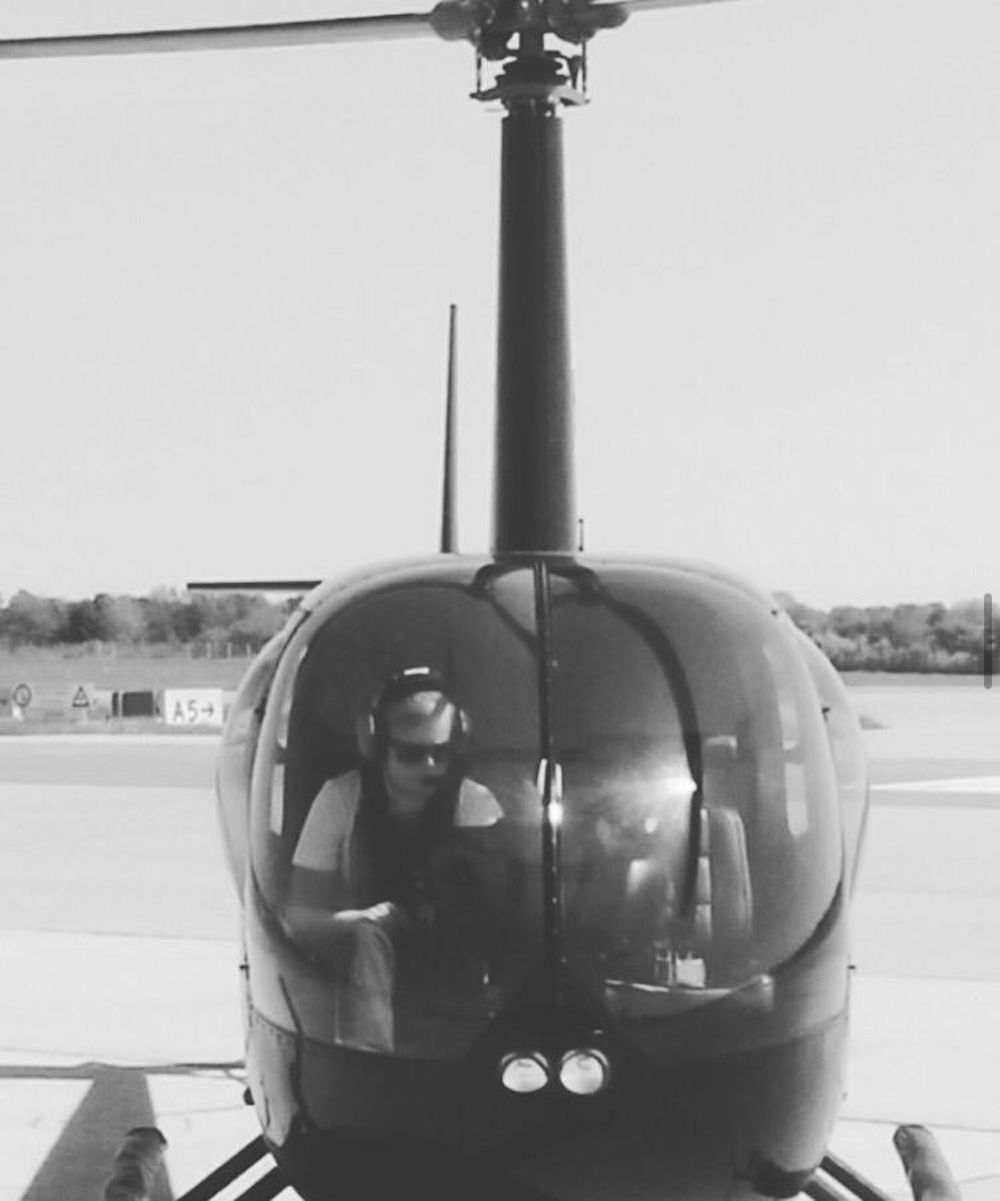 Charlotte flying (PA Real Life/Apollo Air Services)
But flying was not Brown's first career choice.
Aged 17, she went to Georgia to take a footballing scholarship expecting to stay there for four years and play professionally.
Instead, she was forced to come home when she suffered a knee injury and subsequent surgery put paid to her professional career.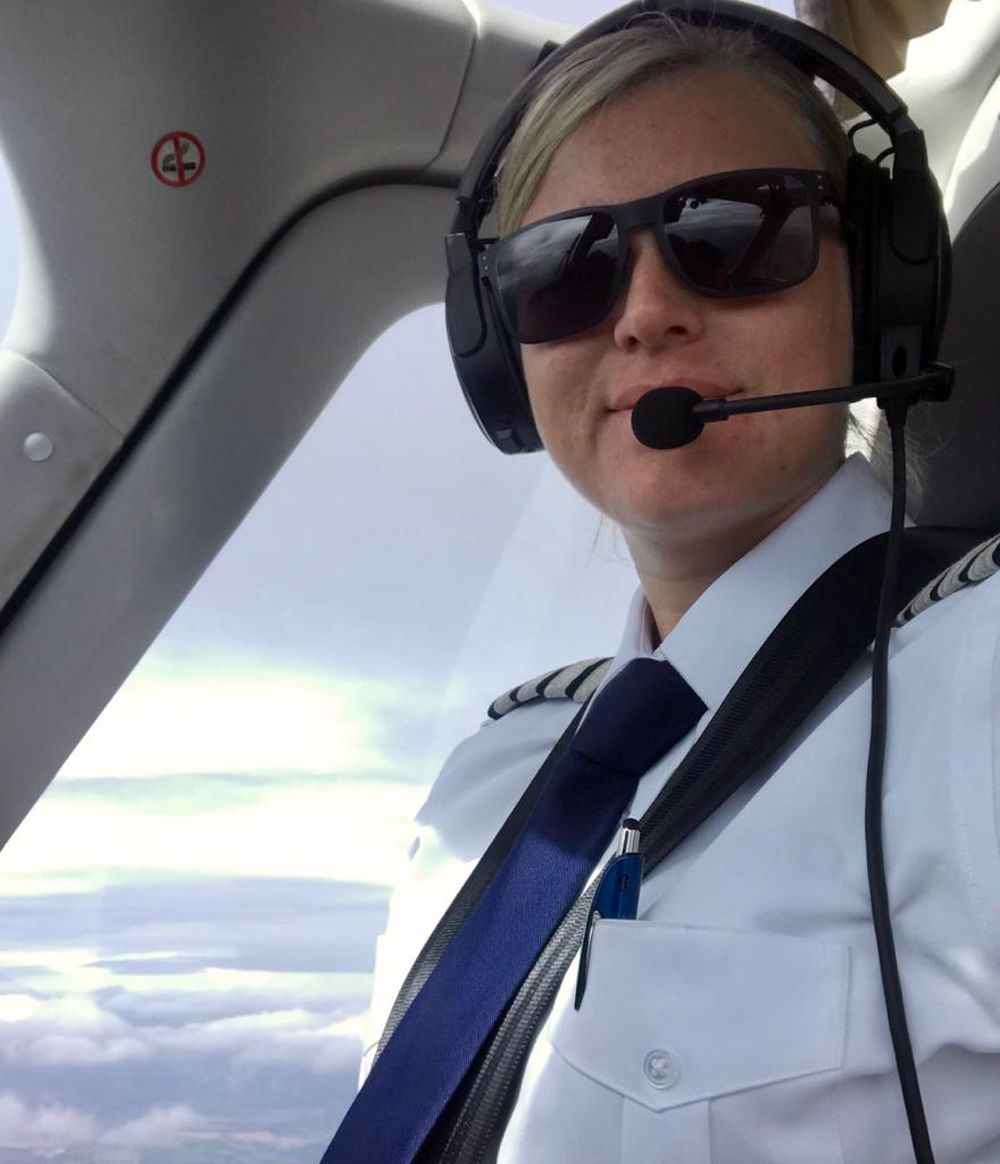 Charlotte flying (PA Real Life/Apollo Air Services)
Still, she happily accepted her first flying lesson and was immediately hooked.
"I got to fly around the area where I live and I knew then that it was what I wanted to do. It was the thrill of doing something different, something that wasn't normal," she said.
"You see a completely different perspective being up in the air. It was a real adrenaline rush and I was hooked."
Brown decided to train as a pilot flying private fixed wing planes, simultaneously finding employment at a fleet helicopter company, Apollo Air Services, at Carlisle Lake District Airport.
"I was working part time doing stuff like flight planning, cleaning the helicopters and odd jobs around the hangar, while studying for my pilot's license," she explained.
"Then I was offered a full-time job, so I continued to study and gained my private plane license after logging 45 hours of flight time."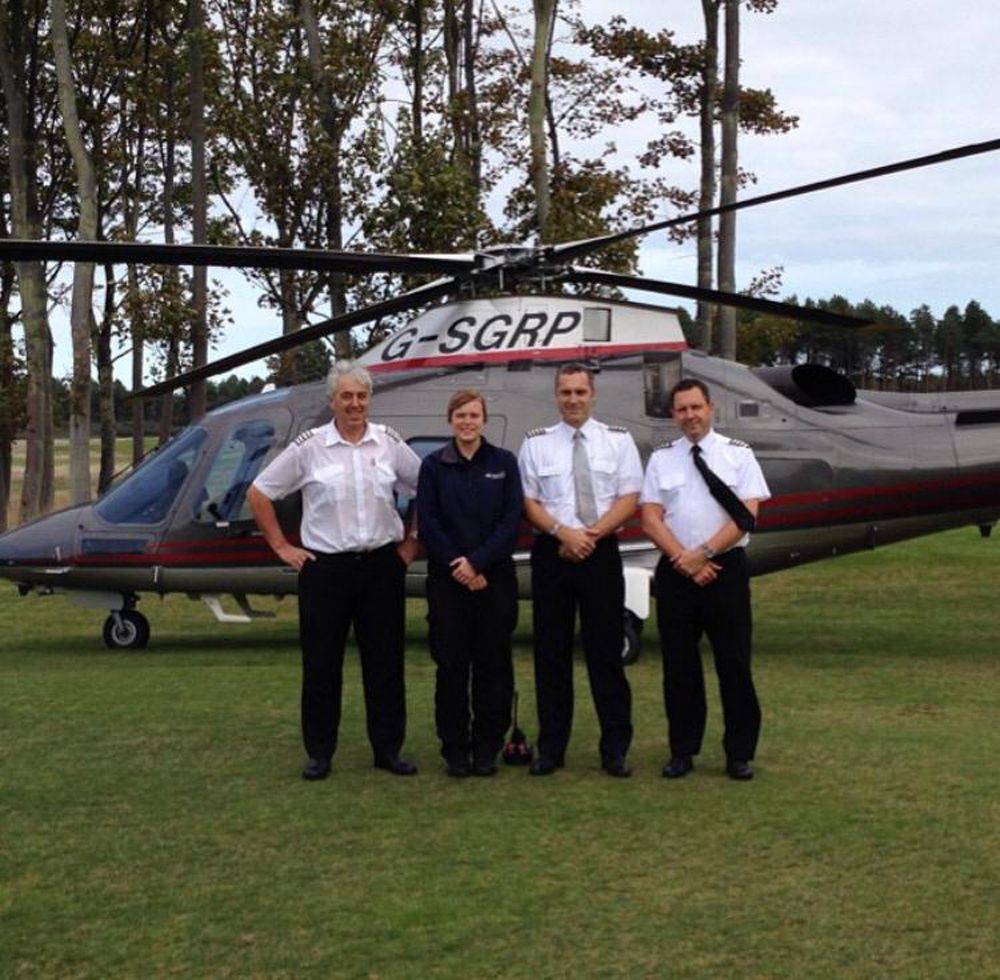 Charlotte in the early days of her training (PA Real Life/Apollo Air Services)
"I passed my fixed wing private license in August 2014, two years after my first flight," Brown added.
By this point, Brown was becoming more and more interested in helicopters.
"I was going on any flight that was empty – say if it was going out for maintenance – just to gain the experience," she said.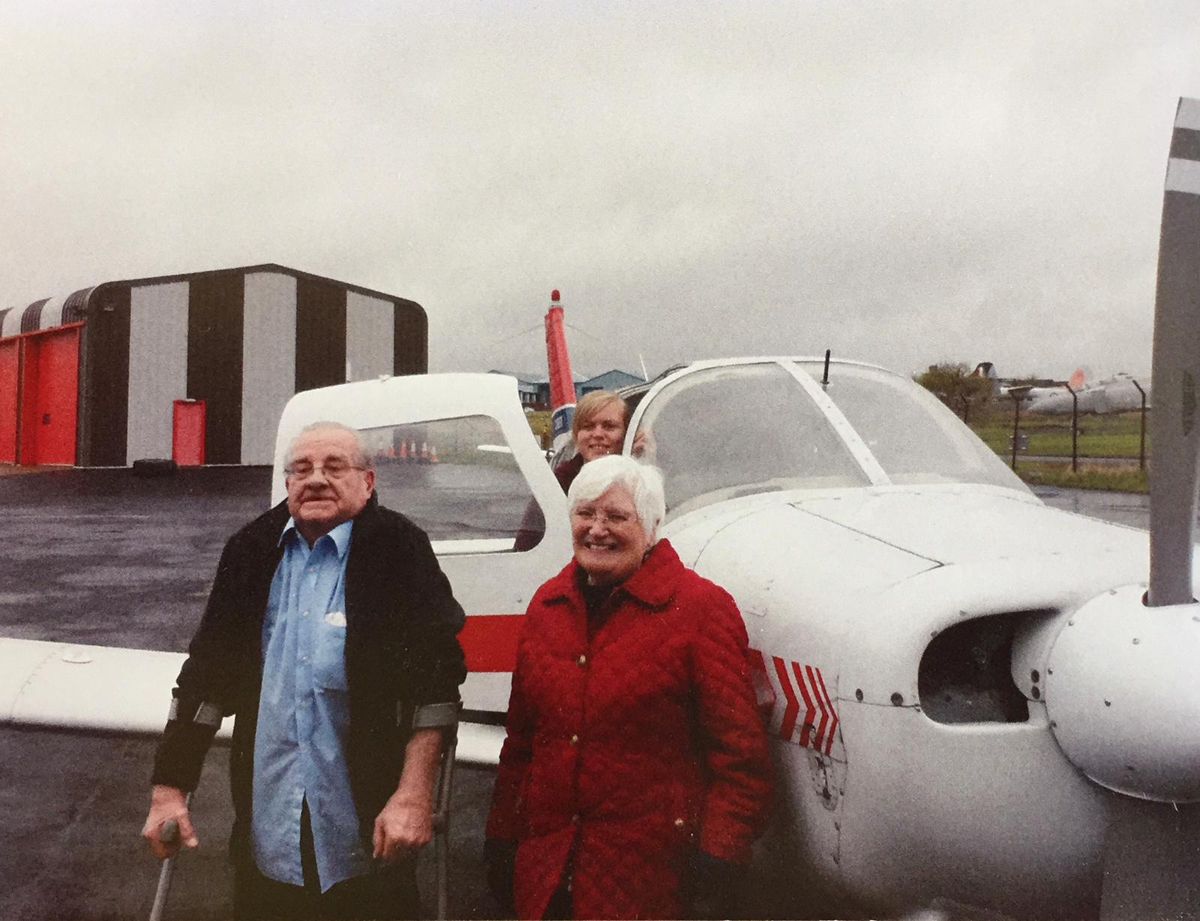 Charlotte after taking her grandad and grandma in the air (PA Real Life/Apollo Air Services)
"I found it exciting because you could take them anywhere, unlike planes," she continued.
"One day I'd be landing at an airport, the next in a field or on a golf course. It was exciting."
In 2016, Brown went to helicopter flight schools in Roskilde near Denmark and Sweden. Piloting her first helicopter, a Robinson 44, in March that year.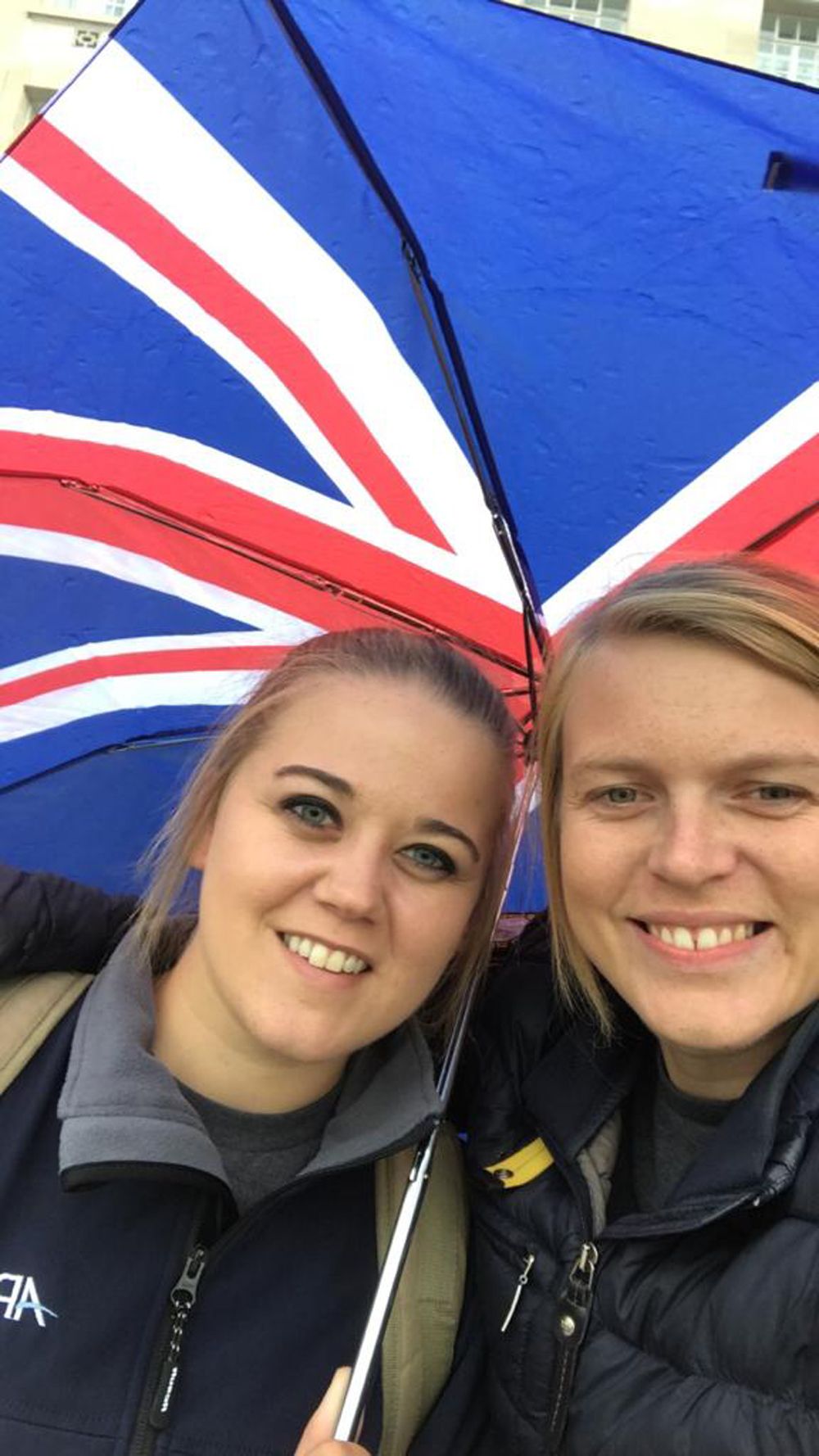 Charlotte and her fiancee Tara (PA Real Life/Apollo Air Services)
The following month, she completed her first solo hovering flight and by October 2017, and gained her commercial helicopter license.
Returning to the UK, she re-joined Apollo Air Services, where she continued her training throughout 2018 and passing her instrument rating, which allows you to fly the aircraft in low visibility conditions.
"Apollo have eight helicopters owned by different business people, who use them to fly to meetings or to events such as horse racing, golf games and shooting parties. My first solo flight in May 2019 was to a golf course in St Andrews, Scotland. It was exhilarating and nerve-wracking." Brown explained.
"It felt like a huge responsibility, especially as these helicopters are worth about five million euros, and I felt such a sense of achievement when I'd done it. We get charters from people who want to hire one for a day. I fly all over the UK and Ireland and the furthest I've been is Paris, France."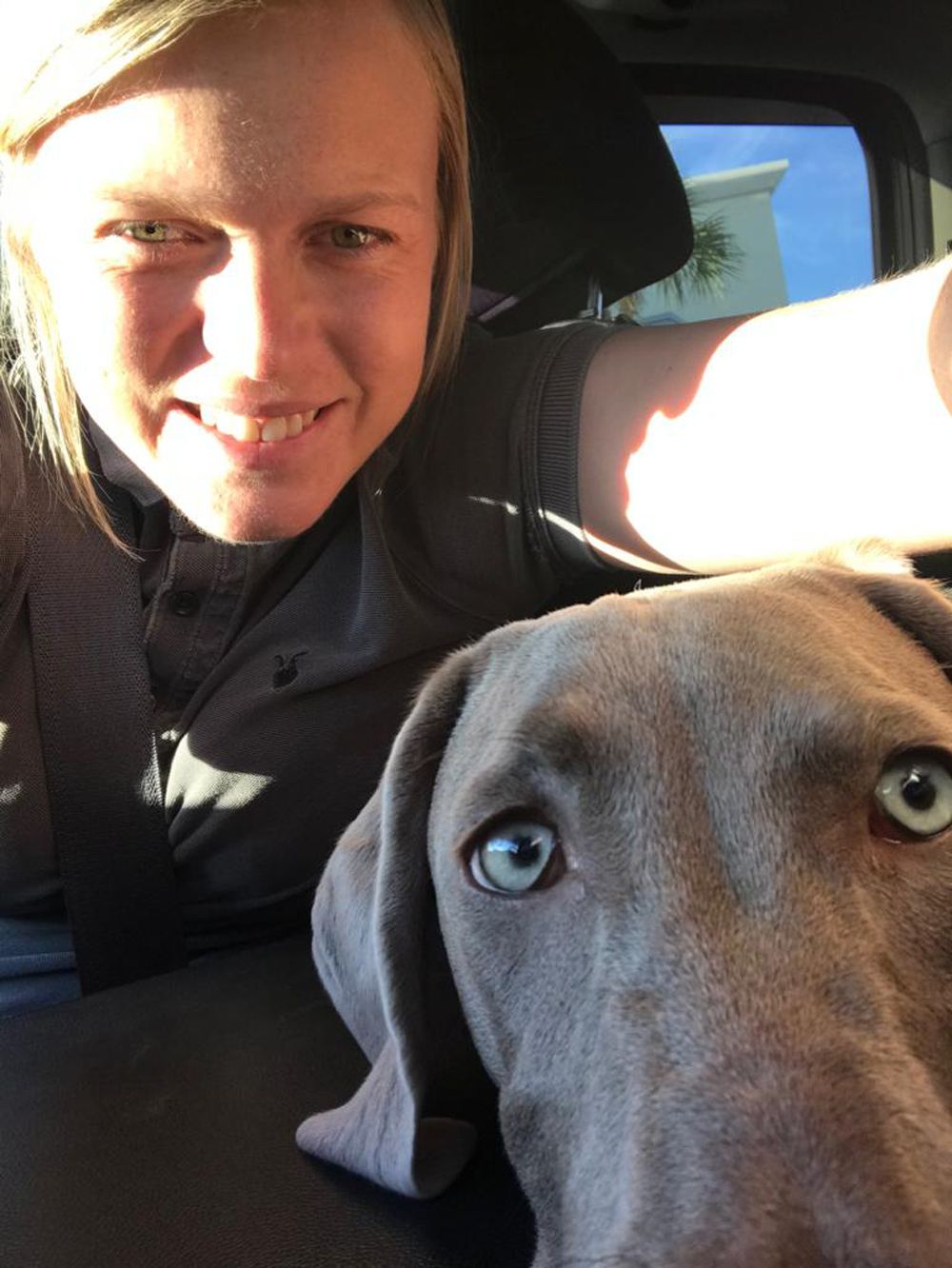 Charlotte (PA Real Life/Apollo Air Services)
"I fly three or four times a week – a lot of the time from here to Battersea in London," she said.
While she has not transported any celebrities herself, one of her pilot pals has flown Ed Sheeran.
"I've seen actor Tom Cruise a few times when I've flown into Battersea," she said.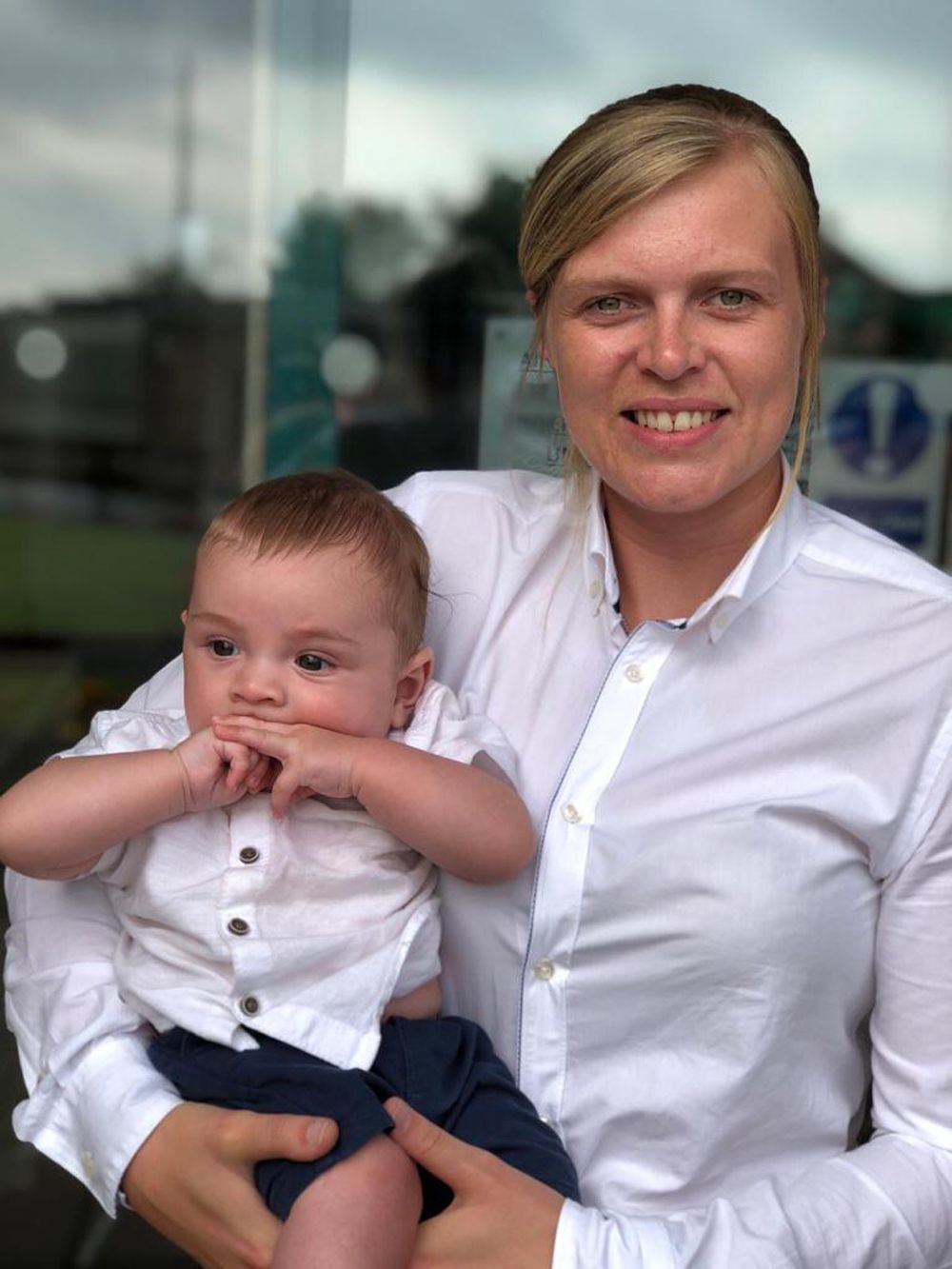 Charlotte and her nephew Stanley (PA Real Life/Apollo Air Services)
"He'll often walk past and say, 'Hi,' before getting into his helicopter," she said.
"One of my colleagues is a big Tom Cruise fan and it's a running joke, because he's yet to meet him, but I keep seeing him!"
For Brown, it is seeing the natural world in all its glory, that makes the job so special.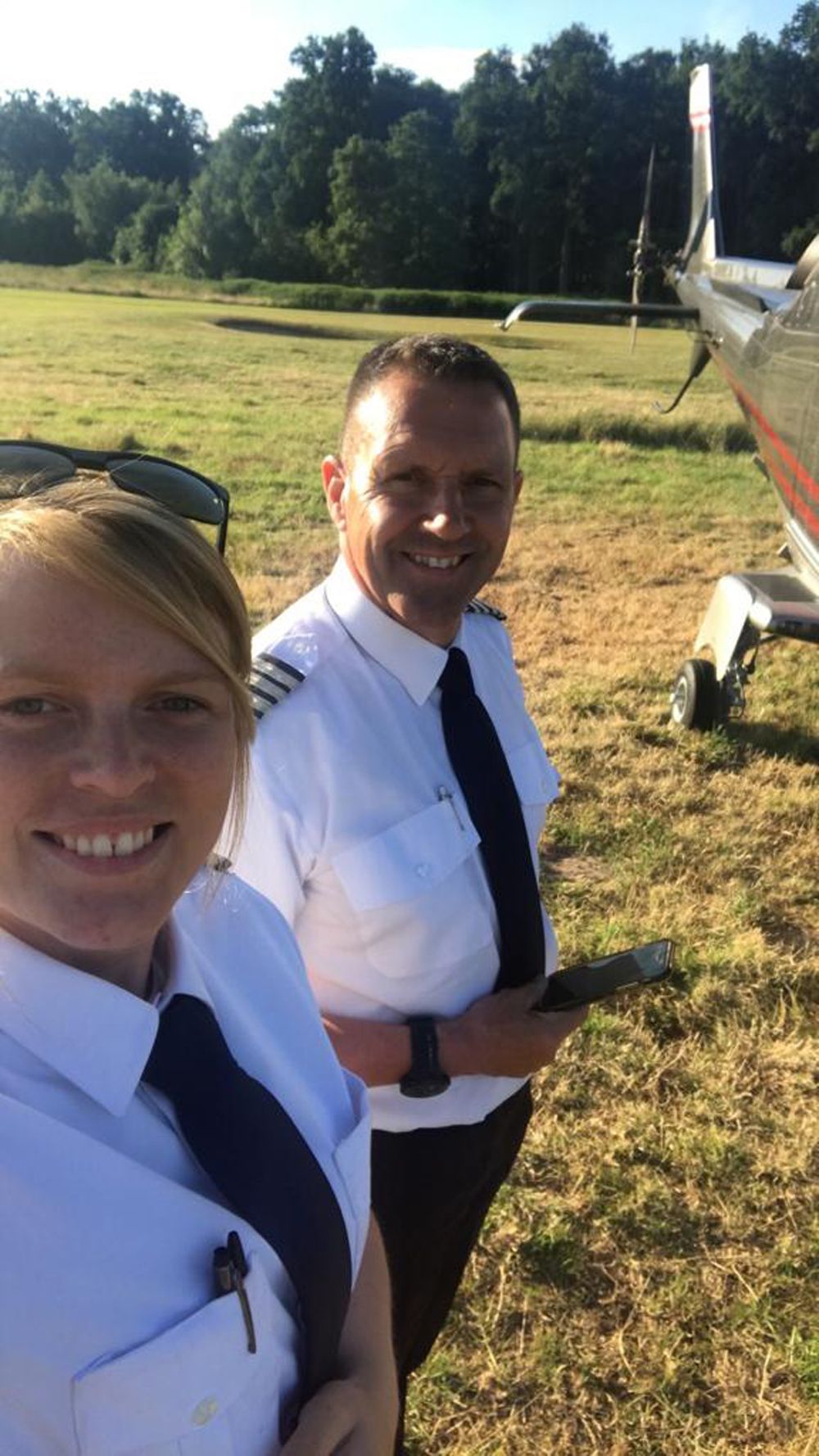 Charlotte and Capt Steve Pinchbeck (PA Real Life/Apollo Air Services)
"You get spectacular views, amazing sunrises and sunsets. Every day is different," she said.
"It's so varied and you get to meet a lot of different people from all different backgrounds. The worst thing about it is the weather – it's so unpredictable! If you can't get people from A to B that day it can be frustrating."
Another beautiful morning flight over Windermere! #apolloairservices #leonardohelicopters #helicoptertravel https://t.co/w9VrCOrIsN

— Apollo Air Services (@Apollo Air Services) 1600092248.0
"And the turbulence isn't the nicest feeling either. Sometimes the weather can change very quickly, so it definitely keeps you alert!" Brown said.
"You just have to ride it out. Usually we fly higher – to four or five thousand feet – to avoid the bumps."
But, despite some rocky rides, the thrill of piloting helicopters for a living has not worn off.
"I have to pinch myself sometimes, thinking that this is my job to fly high profile people around. When people ask what I do and I say 'helicopter pilot,' that's when I realize it's an extraordinary job," she said.
"I actually went to London for the first time in a helicopter – when I piloted my first flight there to Battersea in May 2018."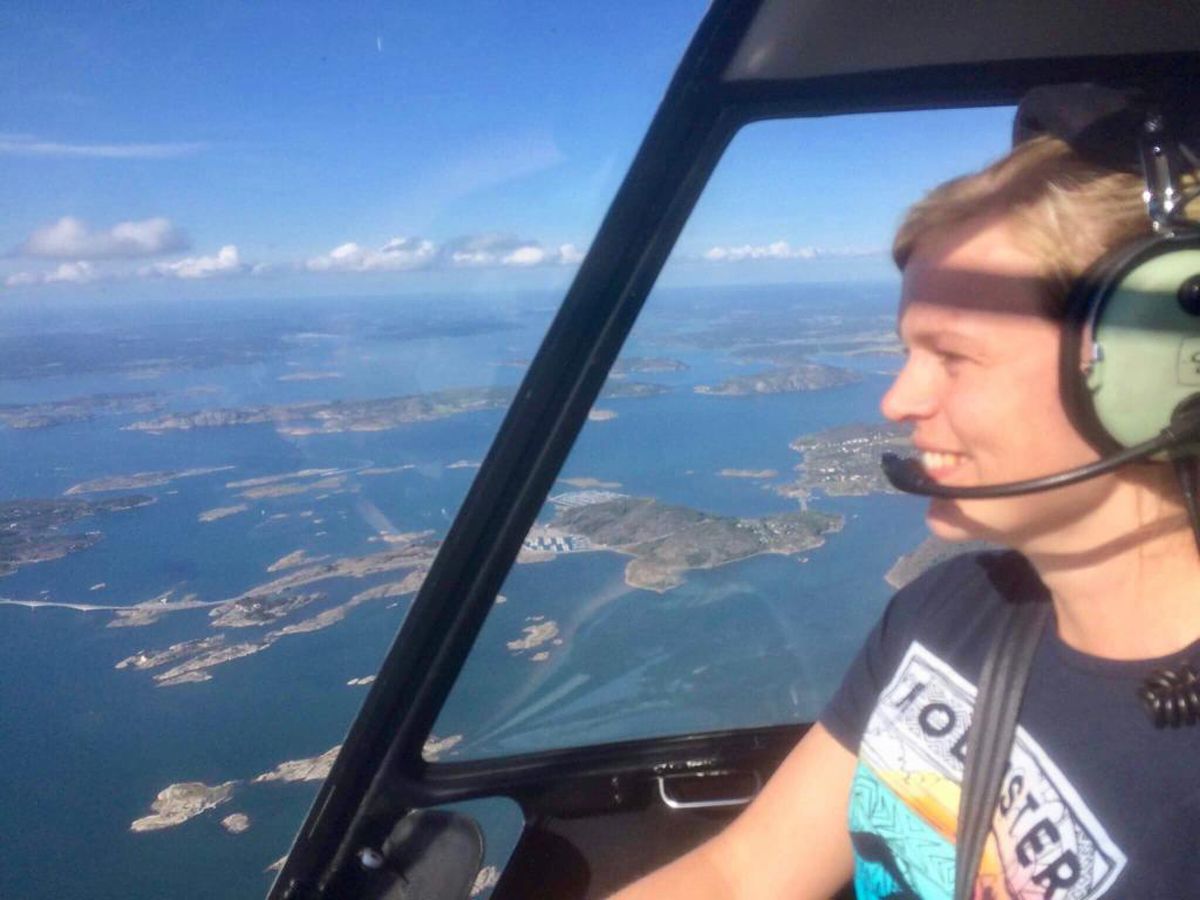 Charlotte flying (PA Real Life/Apollo Air Services)
"Now I go there at least once a week, but the first time was very exciting," she said.
"My favorite place to fly is probably the Highlands in Scotland, though, because the views are so spectacular."
Brown's latest achievement was passing 1,000 hours of flying two weeks ago.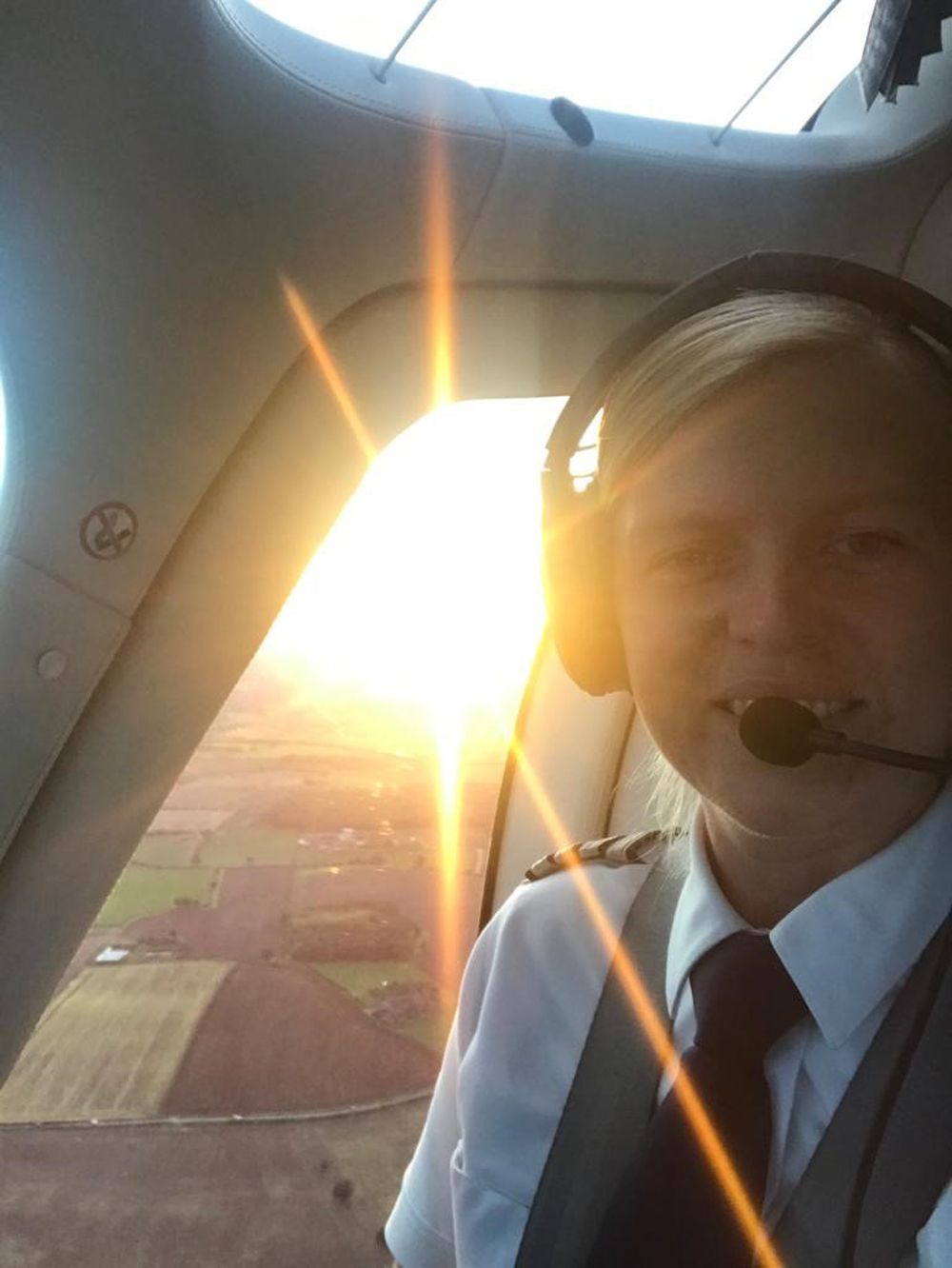 Charlotte flying (PA Real Life/Apollo Air Services)
"It was quite a milestone. If you apply for other jobs that's your base mark. Anything 1,000 miles plus is a benchmark in aviation. It's taken a while to get there so it was an achievement," she said.
Another favorite moment was when she flew her granddad Ken and grandmother Nanette before he passed away, in a plane in 2014, after getting her private pilot's license.
"It was a very special moment. They absolutely loved it," she said.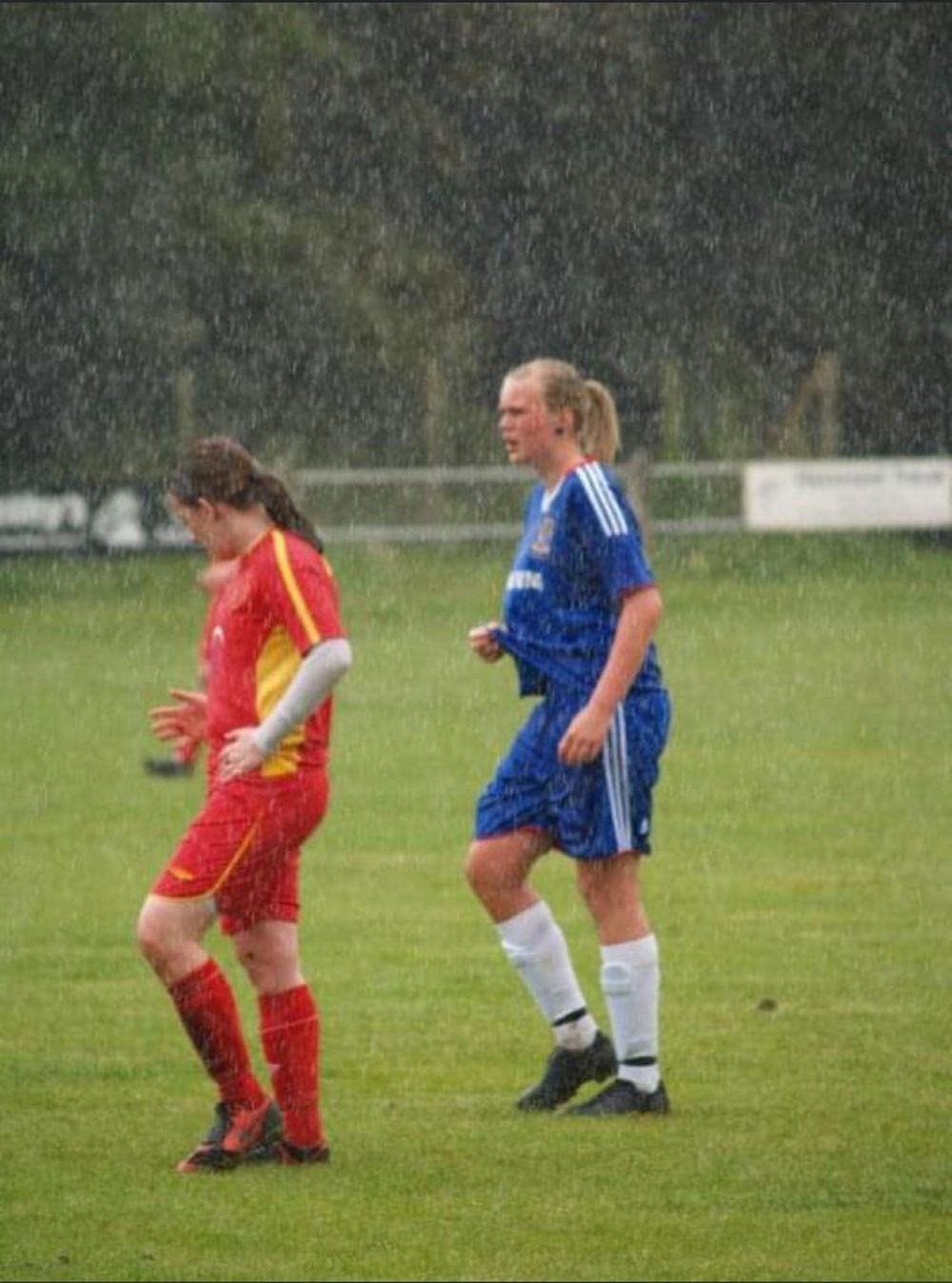 Charlotte playing football (PA Real Life/Collect)
"We flew around the Lake District and over their house in Brampton, it was lovely," she said.
While Brown is very much in the minority as a female pilot, she says she has always been treated equally to her male colleagues.
"I've met a few female pilots, but at the moment, I'm the only female commercial pilot flying the AW109 SP helicopter in the UK," she said.
"I feel very grateful that I get to do this. I feel like I've been lucky, but I also believe in creating your own luck. I was lucky that Apollo gave me a chance, as aviation is a hard industry to get into," she said.
"The training is also expensive, so I was fortunate that they helped me out from that perspective, too."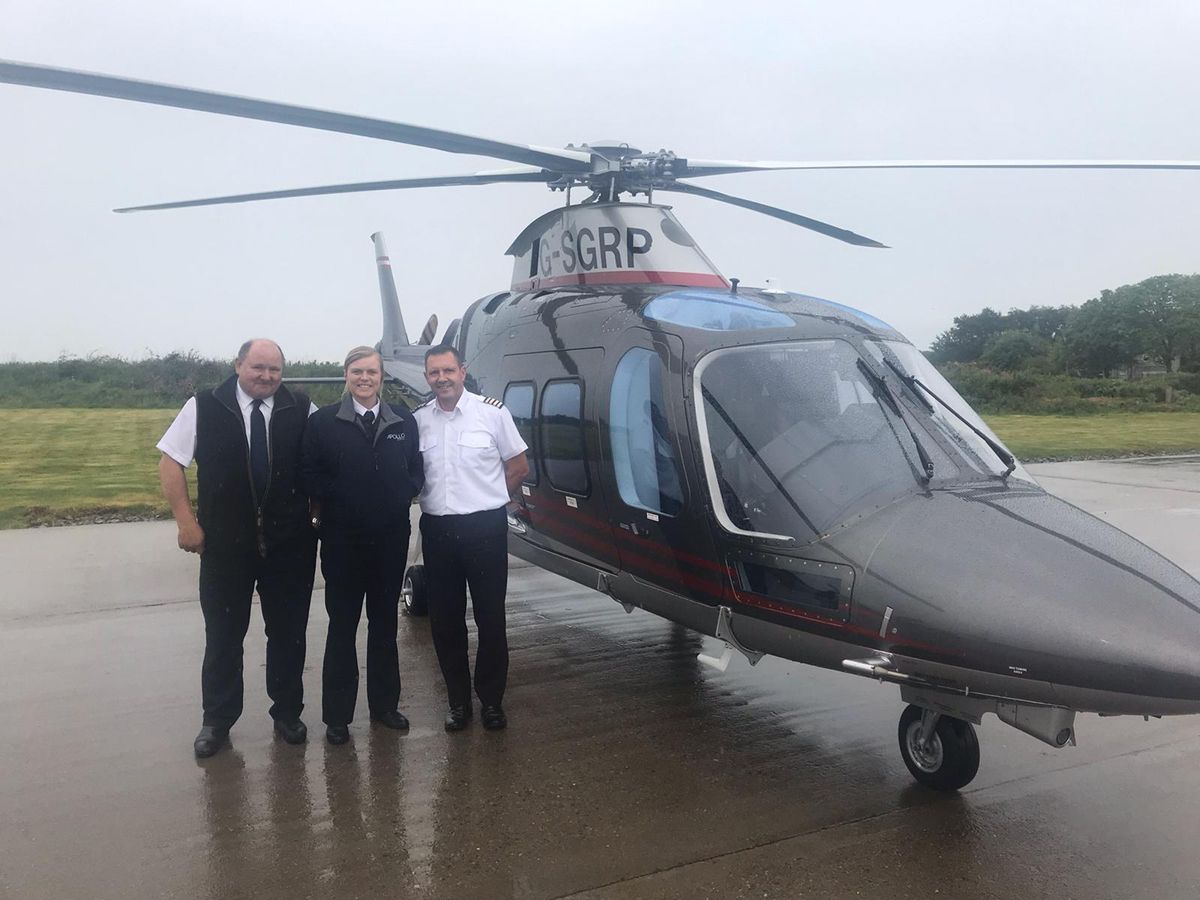 Capt Stephen Graham, Charlotte and Capt Steve Pinchbeck (PA Real Life/Apollo Air Services)
"Airlines tend to want experienced pilots, but if you can't get a chance you can't gain experience," she added.
"I believe if you really want to do it you can, though. It's a great career. I recommend it and if you work hard you really can soar!"