Sometimes, once-in-a-lifetime chances are more important than school and you have to take the risk of a hit to your education.
Or your child's education.
That is what award-winning Austin-based lawyer Karen Vladeck did when she wrote her daughter a leave-of-absence note to her daughter's 1st grade teacher. You see, Vladeck and her daughter had scored the impossible to get tickets to Taylor Swift's Eras Tour.
Vladeck shared the note on Twitter.
In the note, Vladeck makes a ton of references to Swift songs hoping the teacher was also a fan of Taylor Swift.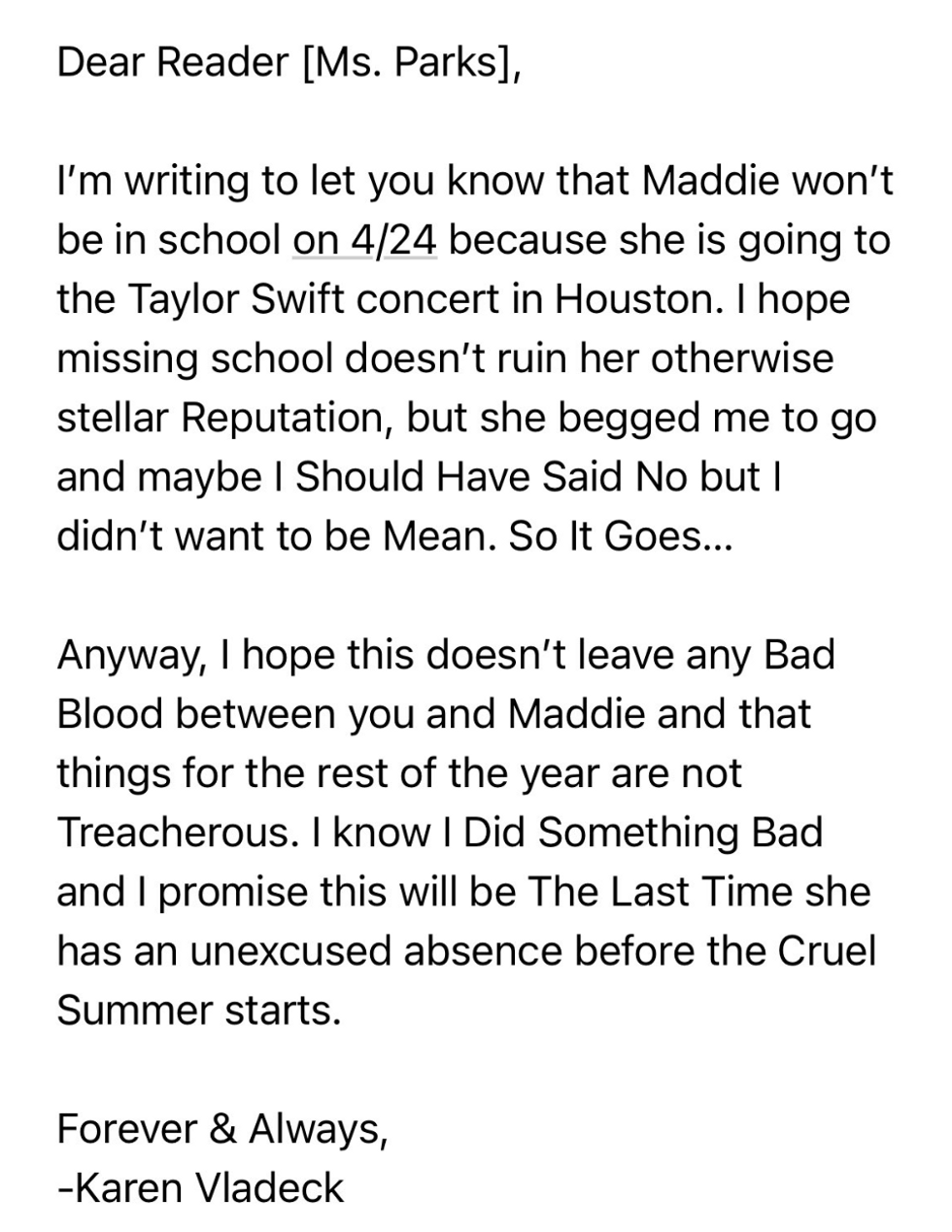 @KSVesq/Twitter
Luckily the teacher was also a Swiftie—as fans of Taylor Swift call themselves—and the note made her "ENTIRE DAY."
Vladeck's husband's response was less warm, however.
Other people's reactions were more like the teacher's.
For example, many other Swiftie teachers said they would have been delighted with the note.
Many Swifties in the comments got in on the game of references to Swift's songs.

Other parents wrote in with examples of events they took their kids too after requesting leave-of-absences.

Finally, other people commented on the difference between the teacher's reaction and Vladeck's husband's response.

Here's hoping both mother and daughter have a great time at the concert.