We all love a good success story. Emilio Giordano is the perfect motivational example.
Despite four open heart operations before he was 21 making his dream of becoming a motorsport champion impossible, he is set to become an eBay millionaire.
---
Giordano was just three days old when he was diagnosed with aortic stenosis, a valve disease that restricts the blood flow from the left ventricle to the aorta in the heart. Six years ago he resolved instead to become his own boss – launching a business selling tractor parts from his bedroom.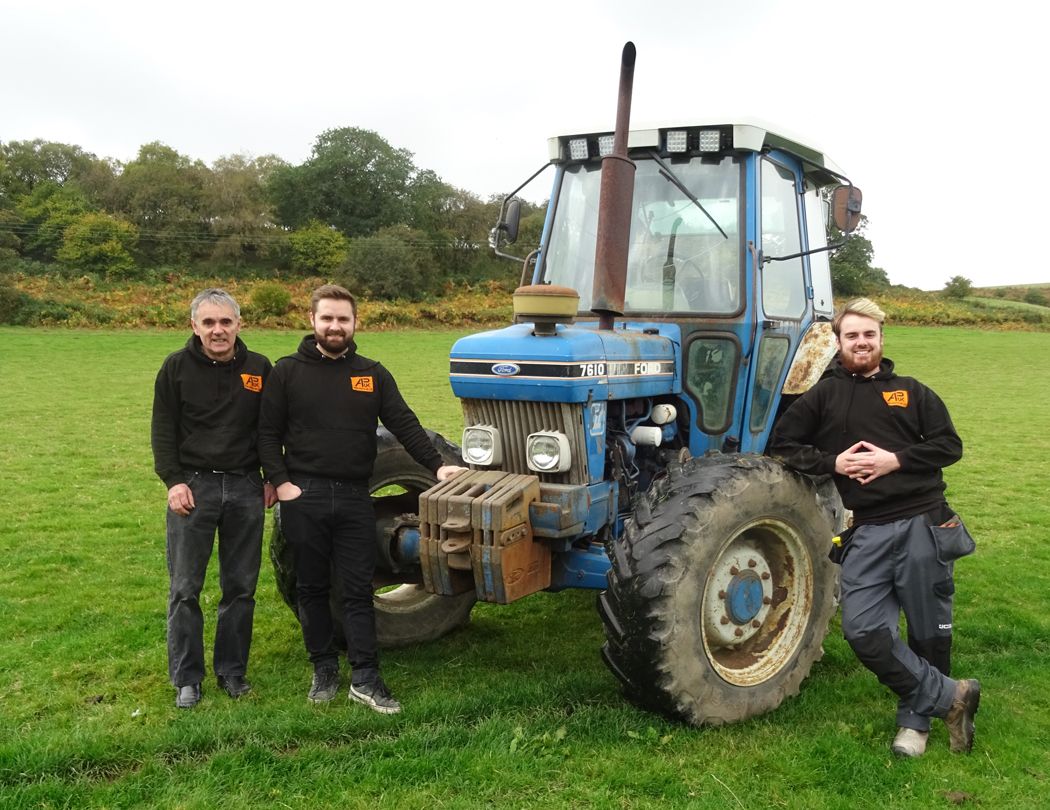 Emilio with his dad and brother (Collect/ PA Real Life)
With his mom's help he launched his eBay shop, "Agri Parts UK", in January 2014.
Now on track to turn over more than $1.2 million by the end of 2020, he insists his success is down to one factor.
"Perseverance is the key. You just need to keep chipping away at something until you succeed," he said. "When I started out, I was barely making £300 ($380 USD) a month – which wasn't enough to even pay myself a wage."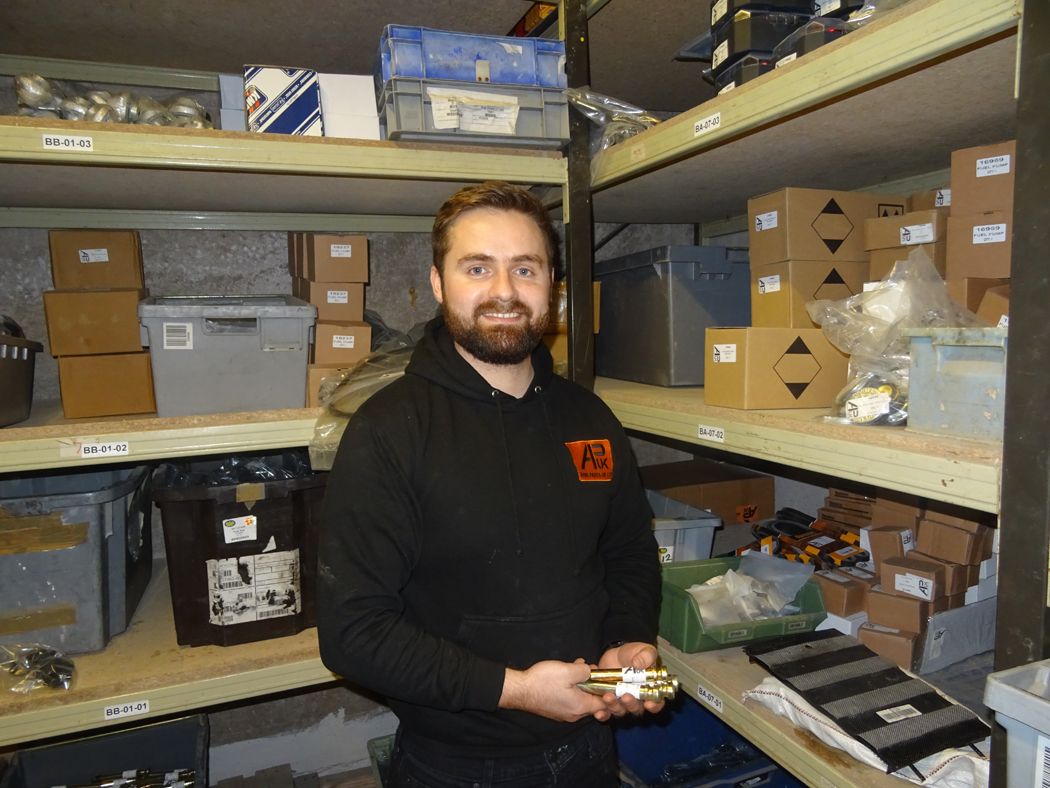 Emilio Giordano (Collect/ PA Real Life)
"But through sheer hard work and determination the business has grown and, fingers crossed, will continue to grow," he added.
Another driving force behind his success is his wife, Georgina, who he married in May 2019, after eight years together.
"Georgina is so proud of me. She's got her own career to concentrate on, but she helps out with the business when she can," he continued.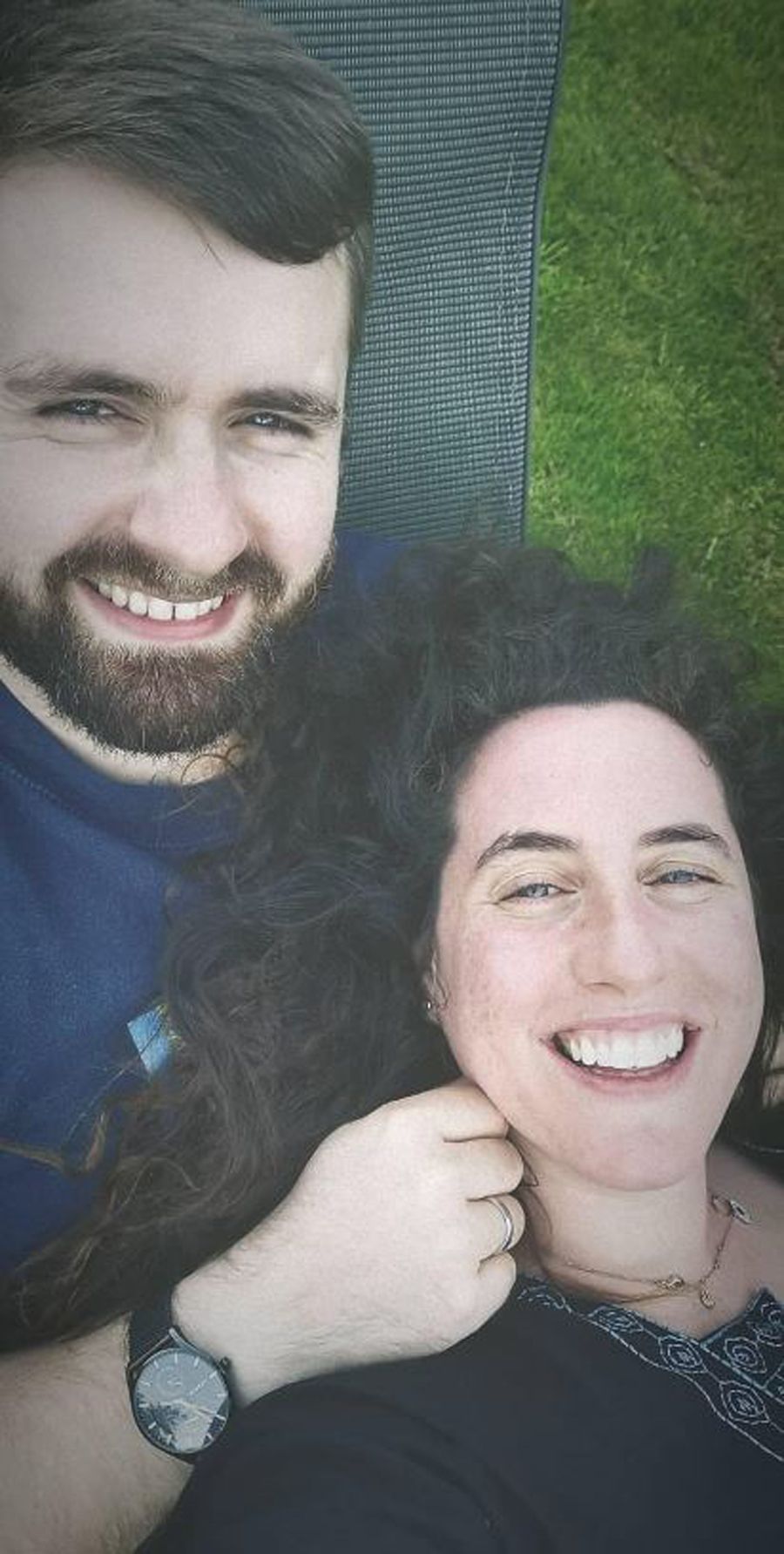 Emilio Giordano and wife Georgina (Collect/ PA Real Life)
"She's been there since the beginning and she thought it was a great idea – although, to be honest, I don't think she'd ever seen a tractor before she met me. I'm sure I'll convince her to love tractors one day!" he said.
Giordano was presented with the Inspiration Award at the eBay for Business Awards for building such a successful business. However, he has always made his health his priority, after having his first open heart surgery when he was just three days old.
"I had to have an operation to widen the valve in my heart, so that blood could easily be pumped around my body," he said. "Every year since then I've needed to go back, so the doctors can check my valve is working well. My health has always had to be my number one priority."
Giordano's first valve did not last, so he needed aortic valve replacement surgery – a procedure where the failing aortic valve of a patient's heart is replaced – when he was five. On this occasion, surgeons gave him a pig's valve.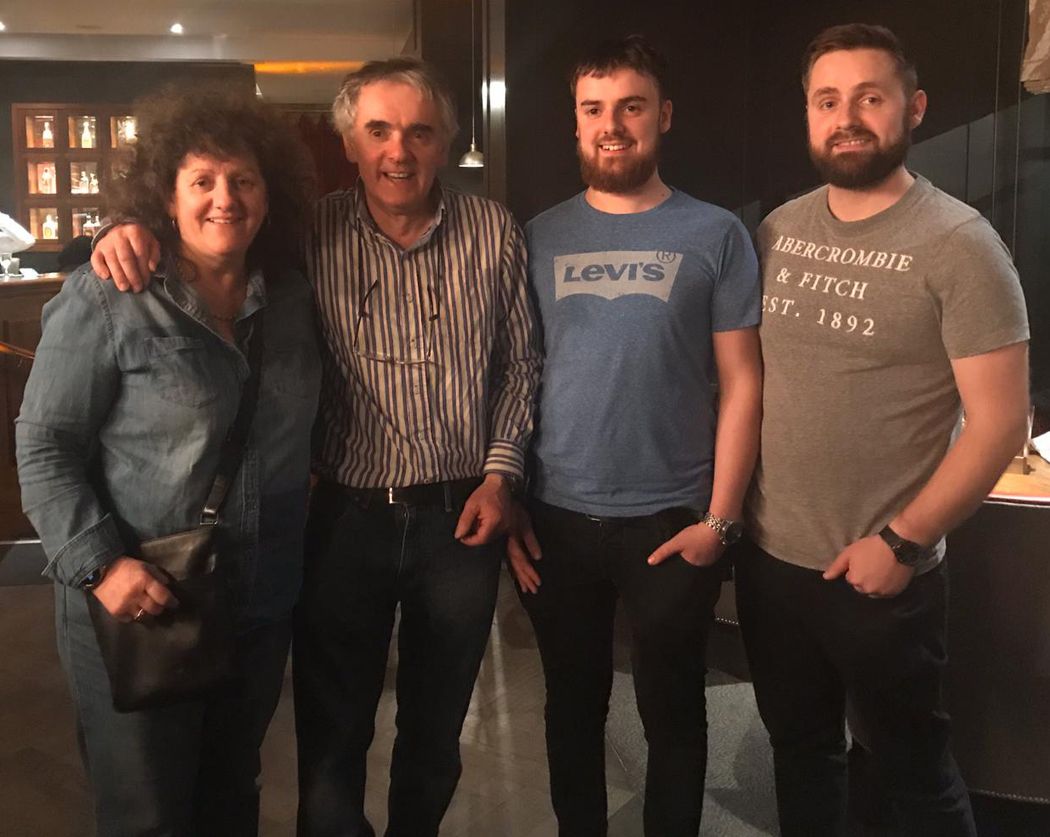 Emilio Giordano and his family (Collect/ PA Real Life)
Then, he had his third open heart surgery – where he had another pigs valve fitted.
"As you grow, and your body changes, the valve eventually needs replacing," he said. "I don't remember much about the operation because I don't think I want to remember – it was such a daunting experience for a young kid."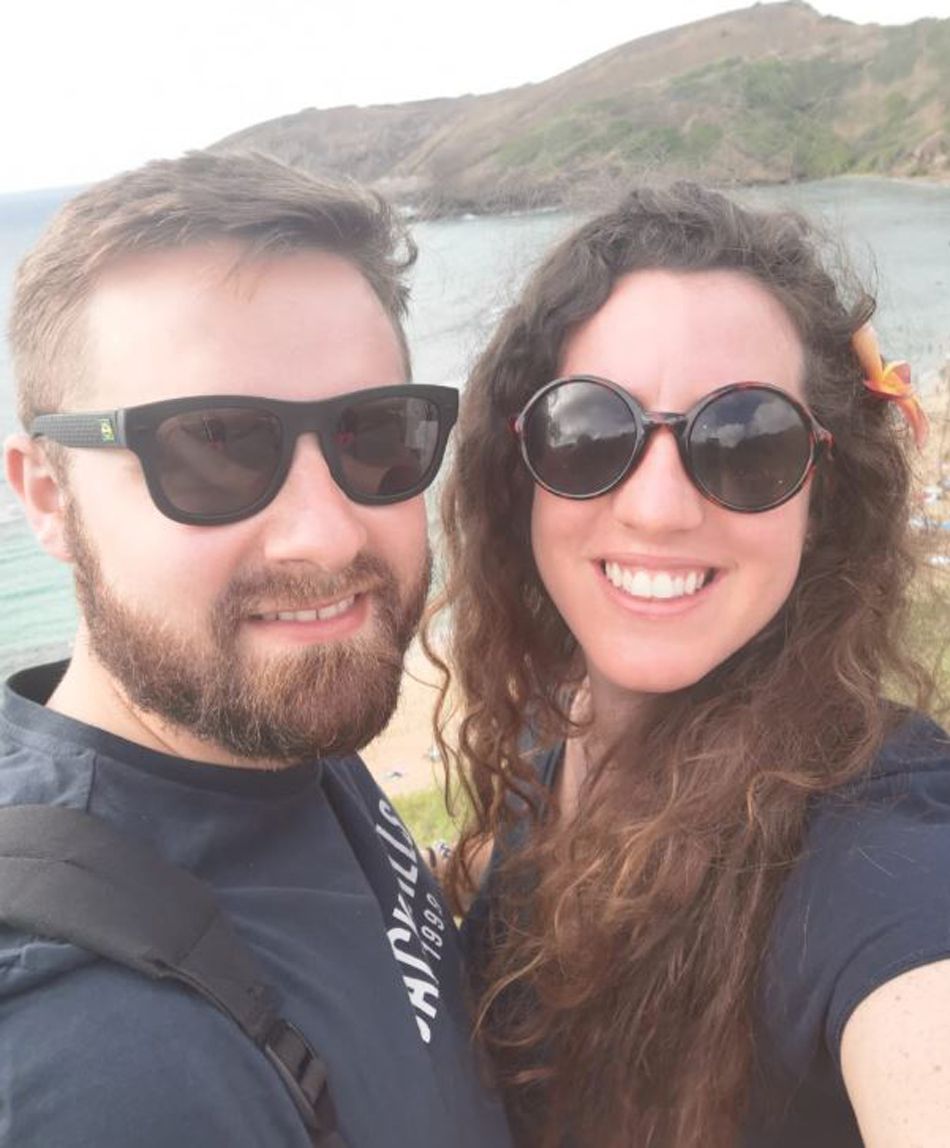 Emilio Giordano and wife Georgina (Collect/ PA Real Life)
Finally, after turning 21, he had an operation to replace the worn-out pig's valve with a human valve from a donor heart. And he faces having more surgery in the not too distant future.
"If I develop an infection, I could become really ill, because the valve in my heart isn't mine. I don't think it's as well protected as it would be if it was my own," he said.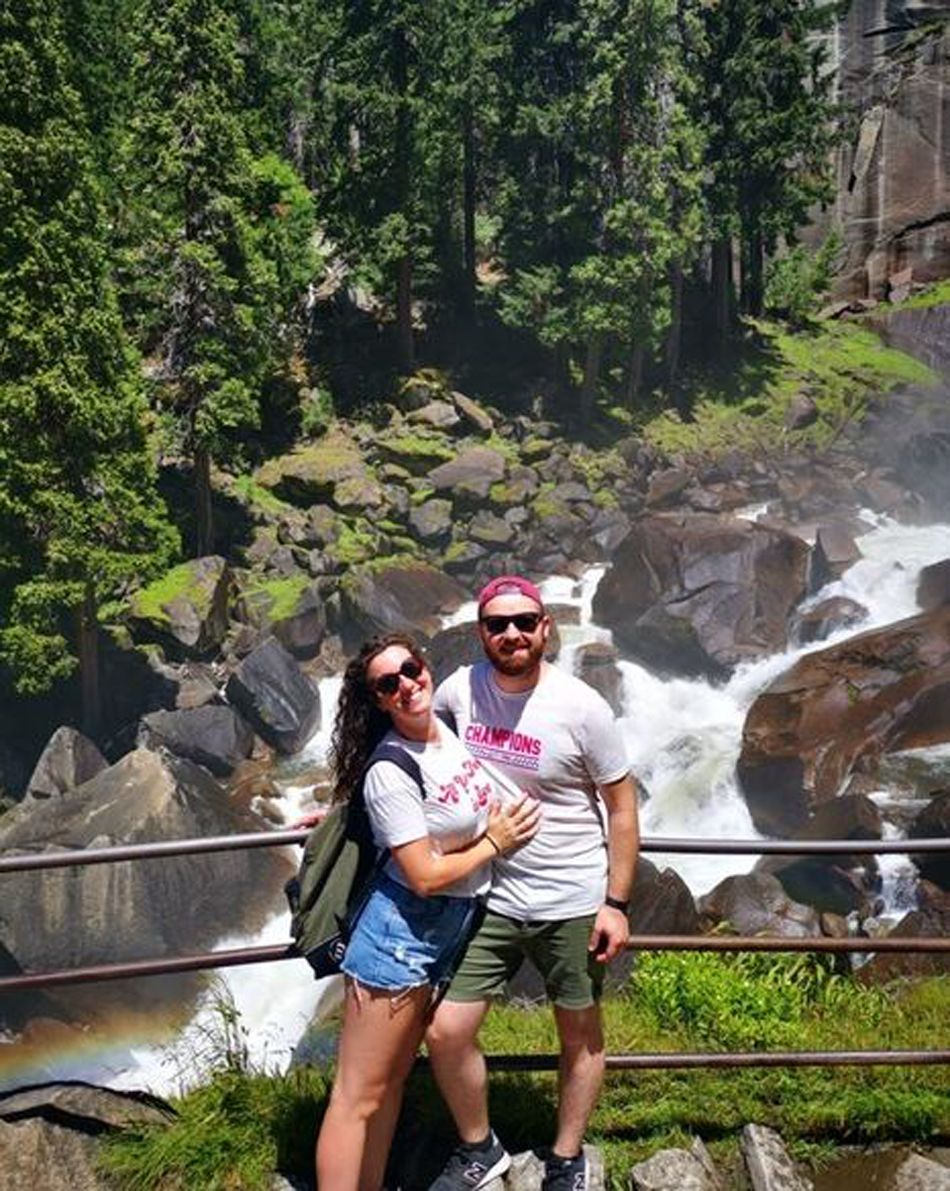 Emilio Giordano and his wife (Collect/PA Real Life)
"I have a flu jab once a year and for me, it's really important that I have good dental hygiene because if you don't you can easily catch infections," he said. "And obviously I can't do things like smoke because it's bad for the heart, or get tattoos, or piercings because of the risk of infection."
His professional career had to adapt.
"I knew I had to find a job that was flexible and eventually I thought, 'I don't want to commit to a nine to five job that might not work out. I want to be my own boss,'" he explained. "My mom had access to tractor parts because she worked at a warehouse that stocked them. As a motorsport enthusiast, I've always had an interest in engines and mechanics, so selling tractor parts online just seemed like the perfect business venture."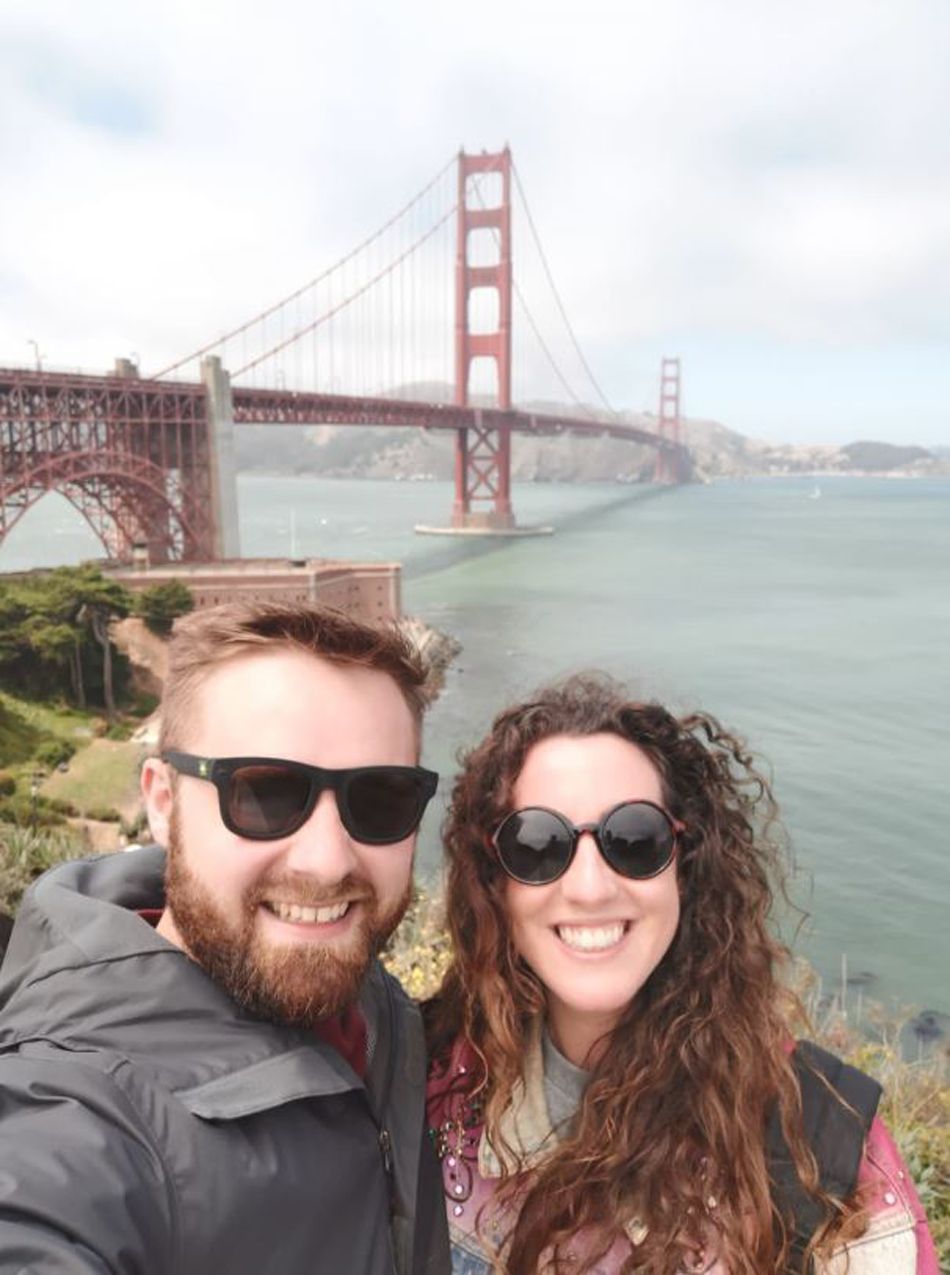 Emilio Giordano and wife Georgina (Collect/ PA Real Life)
"There's a much higher demand for tractor parts than most people think – we sell all sorts of products – from ignition keys that cost just £3 up to bonnet kits or oil pumps that can cost £500," he continued.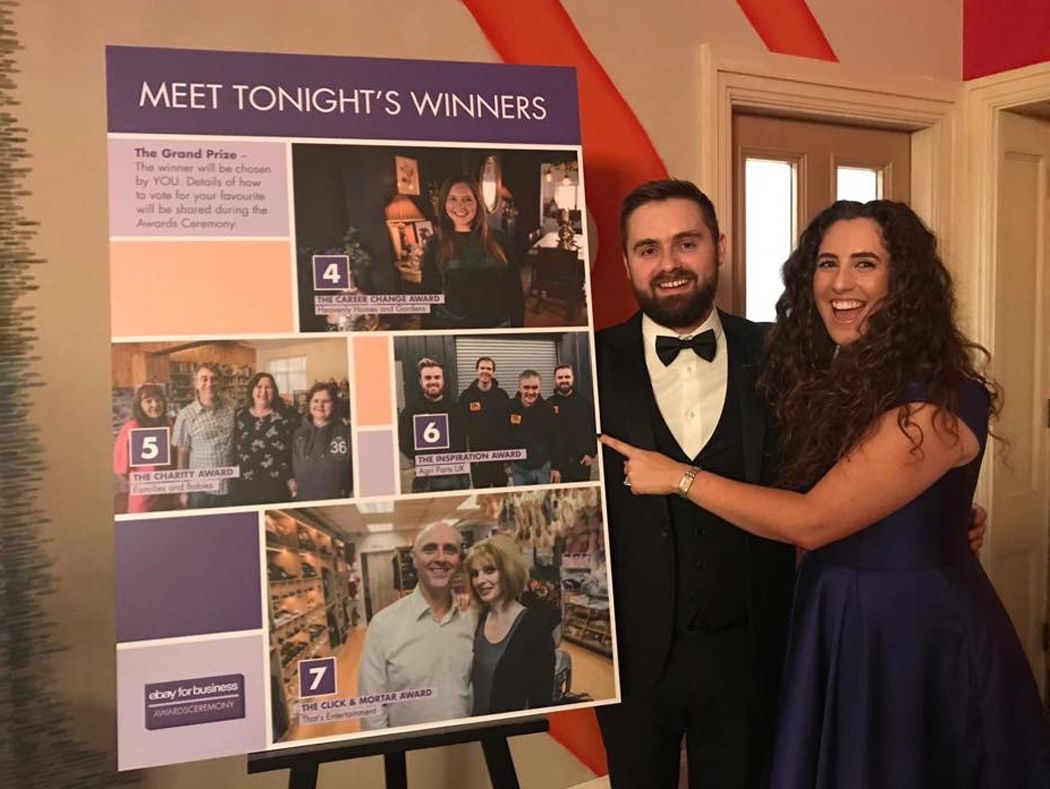 Emilio Giordano and wife Georgina (Collect/ PA Real Life)
And, his heart condition has had more than a passing influence on his choice of business.
"When I was growing up, I loved anything to do with engines or bikes – I wanted to be a motorsport champion when I was younger," he said. "Because my condition means I have barely any stamina and I couldn't run fast, sitting on a tractor with a big engine and whizzing around was something I enjoyed when I reached my teens."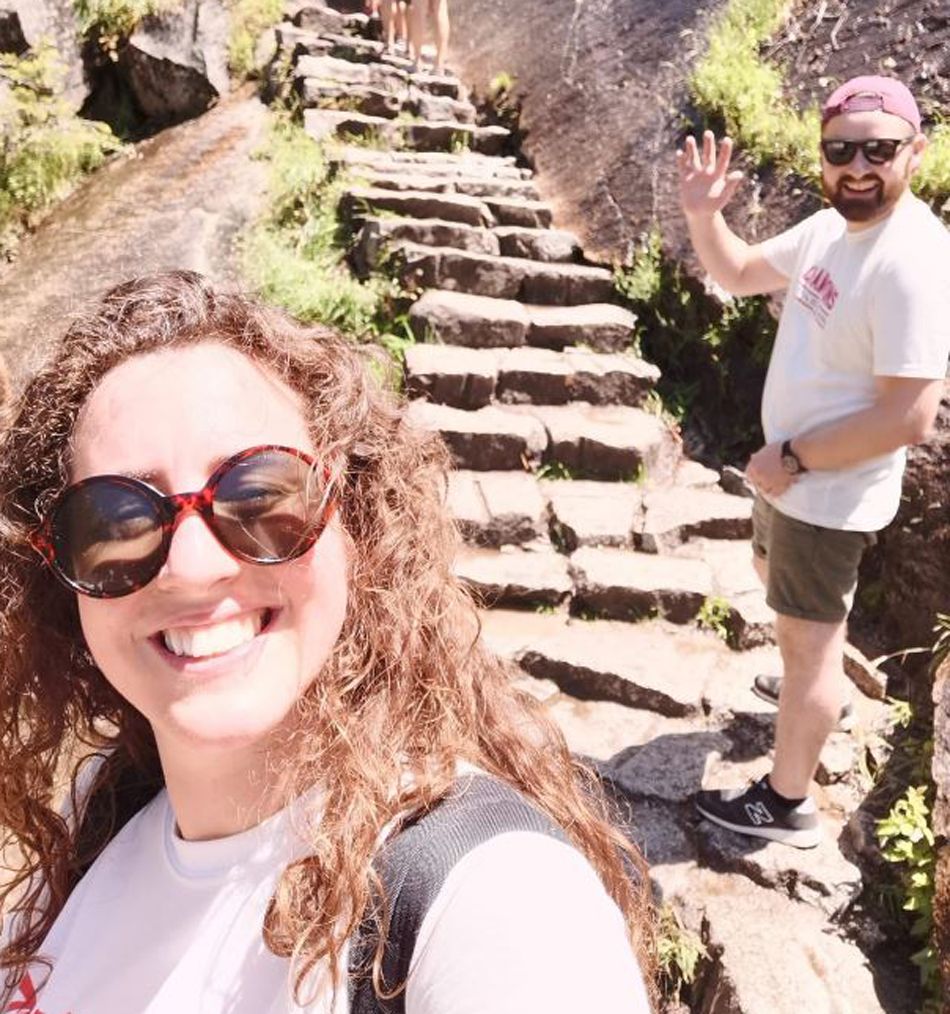 Emilio Giordano and wife Georgina (Collect/ PA Real Life)
After graduating from college disaster struck when Giordano contracted Dressler syndrome, which can cause a fluid build-up around the lungs.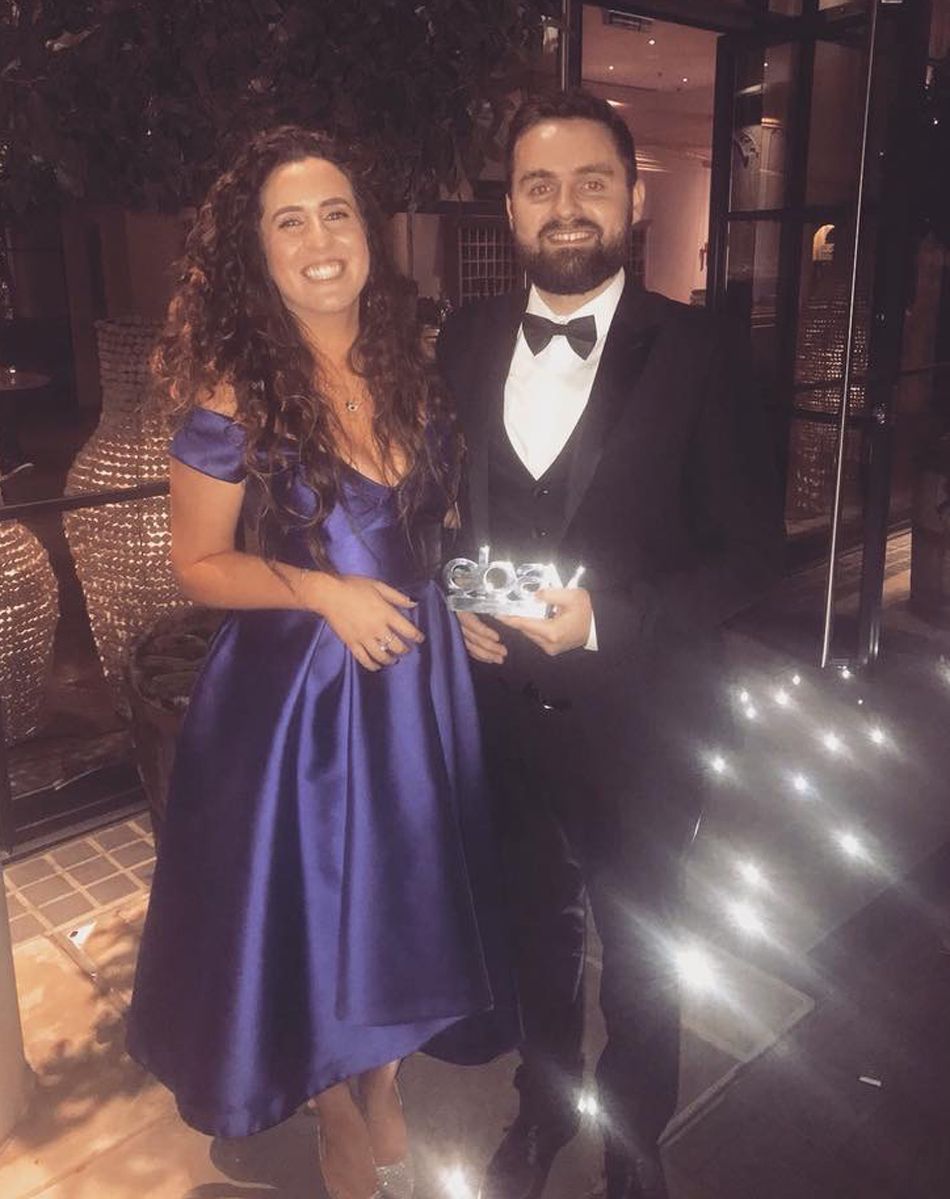 Emilio Giordano and wife Georgina (Collect/ PA Real Life)
"It was awful, my lungs were inflamed, and I'd get constant sharp, shooting pains when I was breathing," he explained. "I just felt like I was in limbo. I wanted to get fully better before getting a job, but I also worried about getting better, committing to a job and then having to leave because something else happened to me."
Collect/PA Real Life
"My mom worked at a warehouse that stocked tractor parts and accessories, so I just sat on my laptop in my bedroom and started listing all the products they had in the warehouse," he said about his business. "I didn't have to invest a penny at first, because I only bought the products from the warehouse once they'd been sold to an eBay customer. Whenever someone bought something, my mom would just bring it home from the warehouse and I'd just have to buy a stamp and send it off."

"Agri Parts UK" took off within the first year and Giordano used the space in his family's farmyard shed to stock his products.
"We started getting an influx of orders. In turn, I'd order larger quantities of the product to meet demand and kept my stock in the farm shed," he said. "And when the business started growing my dad semi-retired, so he had three days spare a week to help out."
"Living on a remote farm in Powys in Wales meant it wasn't the easiest task to deliver parcels to the Post Office, so dad helped with that," he added.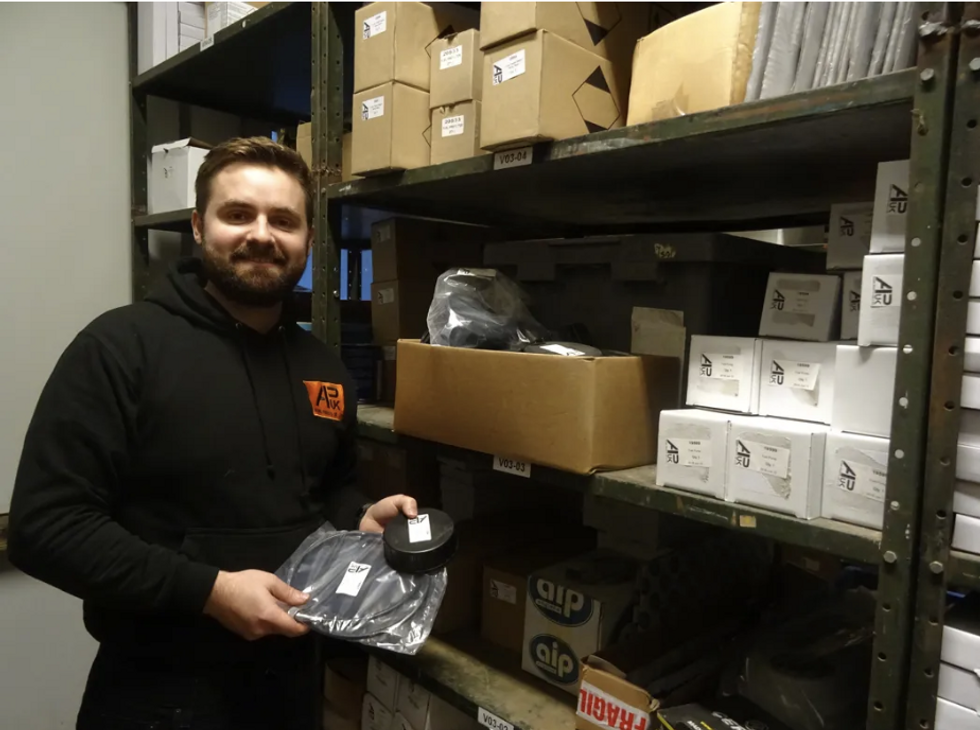 Collect/PA Real Life
In 2016 Giordano's younger brother, Eliseo, joined the business, and last year, his mom joined the family venture too.

"Working with family can have its challenges, as we bicker occasionally, but on the whole it's great, because I trust them 100 per cent," he said.
Collect/PA Real Life
"I believe the hard work my parents and my brother put into the business have made it the huge success it is now," he added.

In 2018, Emilio relocated to Essex, where he heads up the online side of the business, while his family take care of the product distribution from the farm.
"I still list all the products on eBay, I liaise with our suppliers and I take pictures of the products we sell, too," he said.
Collect/PA Real Life
"And our warehouse is still based on the family farm, which my brother now takes charge of managing," he continued.

Collect/PA Real Life
"I'm hoping that advances in healthcare will mean I won't keep needing surgery for the rest of my life," he concluded. "Anyway, for now, I'm happy. I have the best family and wife and my business is booming. Plus, to be honest, my heart condition was a good thing in some ways, as it pushed me to be ambitious, to think outside the box and to persevere to get to where I want to be."