Believing in dumb stuff as a kid is par for the course.
When we're children, we're just tinier humans with less life experience, right?
But let's be real- some of the dumb things we believed were actually really, really dumb.
u/ThePolishPA asked: What's the dumbest thing you believed as a child?
---
One Florida, two Florida, three Florida...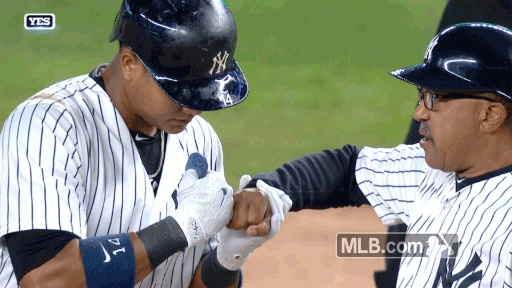 Giphy
I'm from Atlanta. I only heard the national anthem at baseball games. I visited my cousin in New York and thought that they'd end the song singing "and the home of the Yankees".
I'm from Mississippi and I thought if you were from another state you used it to count seconds. Example: One Mississippi, two Mississippi and if you were from from Florida, one Florida, two Florida three Florida...
Chicken chops.
Was a picky eater - parents told me every meat was ham.
Don't know what's worse my dumba** being okay with eating ham everyday, or thinking every type of meat was ham.
My brother didn't like pork so my mom told him that pork chops were chicken chops and then he loved them!
Sunny day, sweepin the clouds away....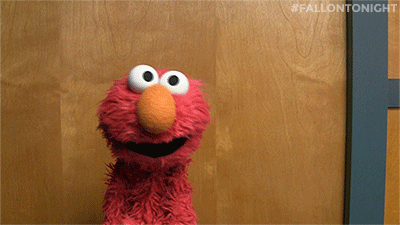 Giphy
That sesame street was an actual street, I begged my mom to take me. She just told me that it was to far away, I cried for an hour. I just wanted to go to sesame street dude.
Can you tell me how to get there?
Confidence is key.
I believed that because my mom knew everything my dad didn't and my dad knew everything my mom didn't, then I must know everything.
I was a confident child.
Logic checks out.
I thought I was allergic to pepperoni pizza because my mom never let me get It. Turns out I'm just Jewish.
It's a religious allergy.
That isn't what they meant by "every 5th child".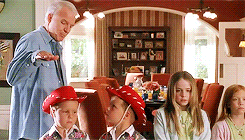 Giphy
China is very populated and it always has been. I am the 5th child of my family. It was said that Every 5th child is Chinese. I thought I was Chinese when I was little. I am Swedish American.
The things you learn as an adult....
My wife thought that Sloth from The Goonies was a real person with facial deformity that they cast for the role. She only learned last year that it was make-up. She's 38.
The line was busy.
I used to think praying was akin to using a phone to dial up to heaven. So when I was a kid I'd make the sign of the cross to start my call/prayer to Jesus. I was a super forgetful child though so what ended up happening was this:
"Okay thank you for listening to me God! Bye bye" Makes the sign of the cross. "Sorry Jesus I'm not sure I ended my prayer properly let me try again." Makes the sign of the cross twice. "Can you still hear me?" "No?" "Okay I'm going to go play now" Makes the sign of the cross one last time to be sure.
These are wild.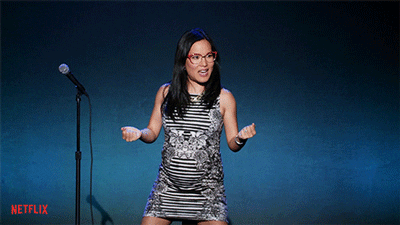 Giphy
Ah, let me see, a couple of things:
I believed I was immortal and would live forever. When I realized people actually died and didn't come back, I freaked out.
I believed sex worked by a man and a women sleeping in the same bed for a night, and then the women would become pregnant
I thought the shoulder pads football players wore were their actually muscles. I thought every football player was ripped, lol.
That's called sleep apnea.
My mum told me that all mothers could mind read their kids so me keeping secrets was futile because she'd always know.
I also thought that when you slept, you stopped breathing... of course whenever I pretended to be sleeping, I would end up gasping for breath and giving myself away.
George Takei's Halloween Costume Contest 2019