Drew Barrymore was under fire after announcing that her eponymous talk show, The Drew Barrymore Show, was returning this month for a new season.
Barrymore, who is also known for Charlie's Angles and Never Been Kissed, said her show would return without writers in accordance with the strike rules outlined by SAG/AFTRA and the Writers Guild of America.
Variety noted that Barrymore's work as a performer would not be violating any of the union's strike rules as her daytime talk show falls under a different SAG/AFTRA contract than the one being disputed.
Still, her announcement drew backlash.
On Monday's Instagram post, Barrymore first mentioned the time she ditched her MTV Movie & TV Awards hosting duties in solidarity with union members after the Alliance of Motion Picture and Television Producers (AMPTP) and the WGA had failed to come to a contract negotiation agreement.
She wrote:

"I made a choice to walk away from the MTV, film and television awards because I was the host and it had a direct conflict with what the strike was dealing with which was studios, streamers, film, and television."
"It was also in the first week of the strike and so I did what I thought was the appropriate thing at the time to stand in solidarity with the writers."
"And to be clear, our talk show actually wrapped on April 20th so we never had to shut down the show."
Barrymore continued:

"However, I am also making the choice to come back for the first time in this strike for our show, that may have my name on it but this is bigger than just me."
"I own this choice," she maintained, adding that her show intends to abide by the union rule of not promoting struck productions that are represented by the AMPTP collective–including major motion picture studios, broadcast TV networks (including CBS, which distributes The Drew Barrymore Show), and streaming services.

She added:

"We are in compliance with not discussing or promoting film and television that is struck of any kind."
"We launched live in a global pandemic. Our show was built for sensitive times and has only functioned through what the real world is going through in real time."
In conclusion, Barrymore expressed her hopes for her show's greater mission during a critical time.
"I want to be there to provide what writers do so well, which is a way to bring us together or help us make sense of the human experience."
"I hope for a resolve for everyone as soon as possible. We have navigated difficult times since we first came on air."
"And so I take a step forward to start season 4 once again with an astute humility."
Although Barrymore returning as the show's host was deemed permissible and compliant with union rules, the WGA's X page (formerly Twitter) disapproved, writing:
"The @DrewBarrymoreTV Show is a WGA covered, assailed show that is planning to return without its writers."
"The Guild has, and will continue to, picket struck shows that are in production during the strike."
"Any writing on 'The Drew Barrymore Show' is in violation of WGA strike rules."
People did not respond favorably to Barrymore's announcement.
Outraged industry insiders, fellow actors, and Instagram followers saw her decision as harmful to the general cause that union members are fighting so hard for, which includes increased wages, better royalties from streaming content, and better protections against the looming threat of advanced A.I.

@drewbarrymore/Instagram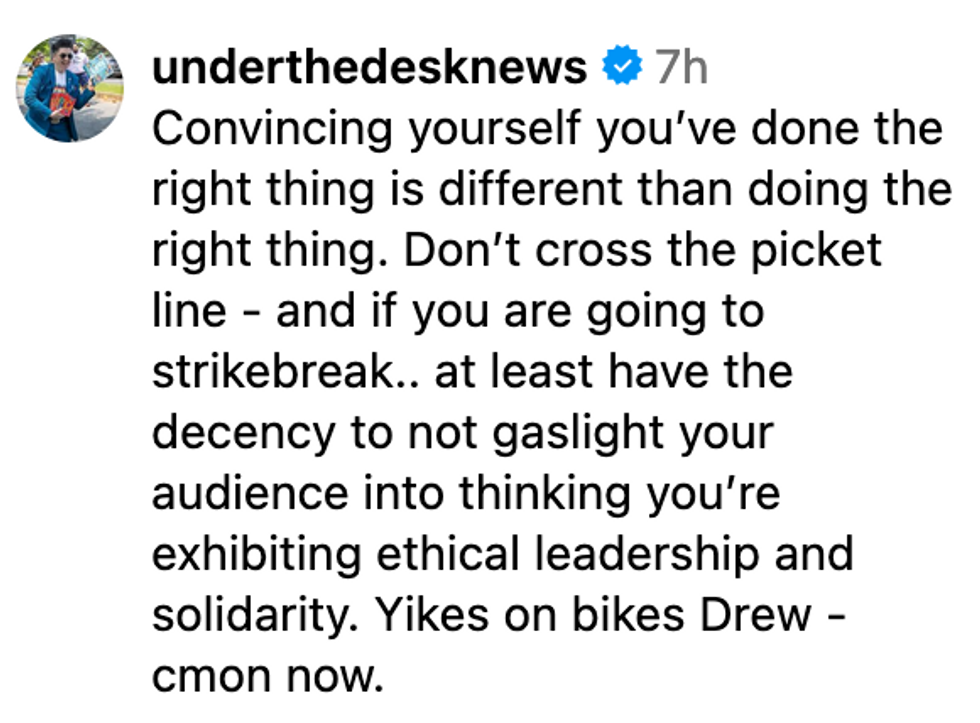 @drewbarrymore/Instagram
@drewbarrymore/Instagram
@drewbarrymore/Instagram
@drewbarrymore/Instagram
@drewbarrymore/Instagram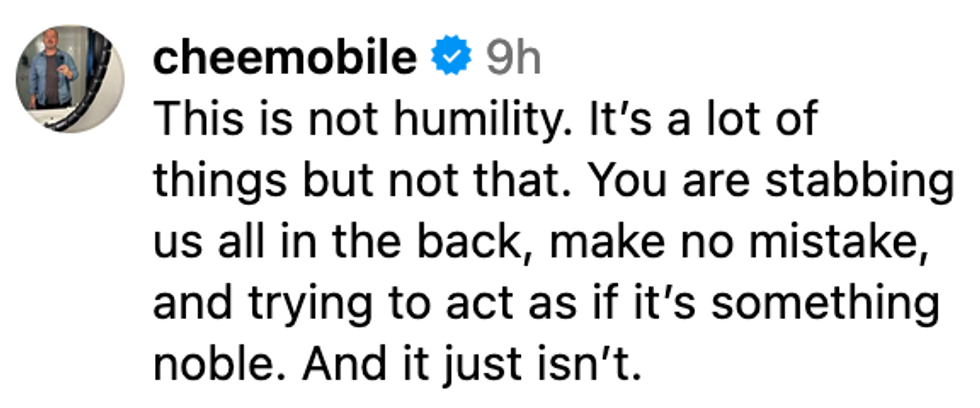 @drewbarrymore/Instagram
@drewbarrymore/Instagram
The fourth season of The Drew Barrymore Show is set to begin on September 18.

All actors appearing on the show are prohibited from discussing or promoting upcoming struck productions as outlined by SAG/AFTRA rules.