On Monday, November 18, President Trump tweeted out a link to sign up for an upcoming rally in Sunrise, Florida.
There was just one problem...
---
...on the date he originally advertised, no rally was happening.
Then an edited post referred to November 26th, Saturday for the rally.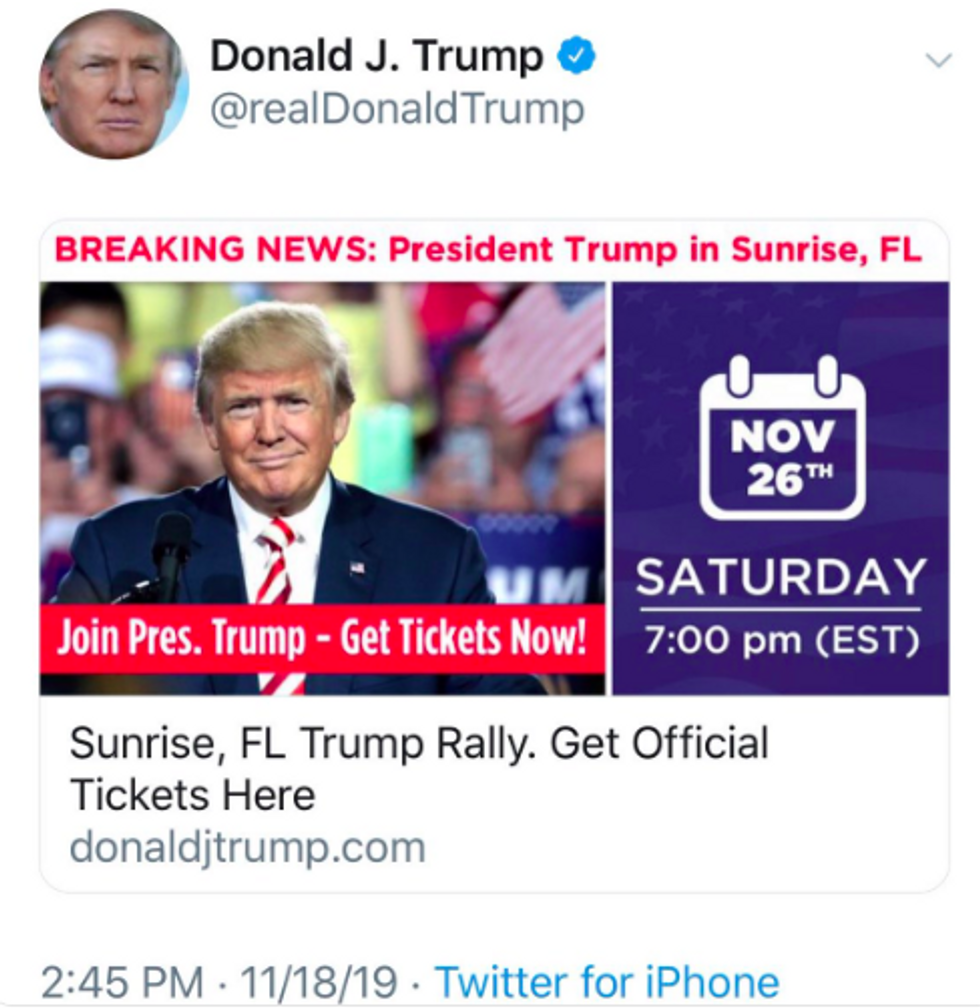 @realDonaldTrump/Twitter
Ummm....

Trump's been having a trouble with pretty much everything lately.
The Trump team corrected the original tweet by editing their website, but...
The 26th isn't a Saturday.
Still.
Whoops.
Many of the parties most interested in when Trump would actually arrive, however, seemed to be people who wanted to protest him.
Altogether, the big event rollout was a bit of a disappointment.
Oh well, President Trump!
In your never-ending campaign, I'm sure you''ll have another opportunity to announce a rally correctly very soon.
For anyone who struggles to remember dates, this UGears date Navigator Wooden Mechanical Model perpetual calendar is available here.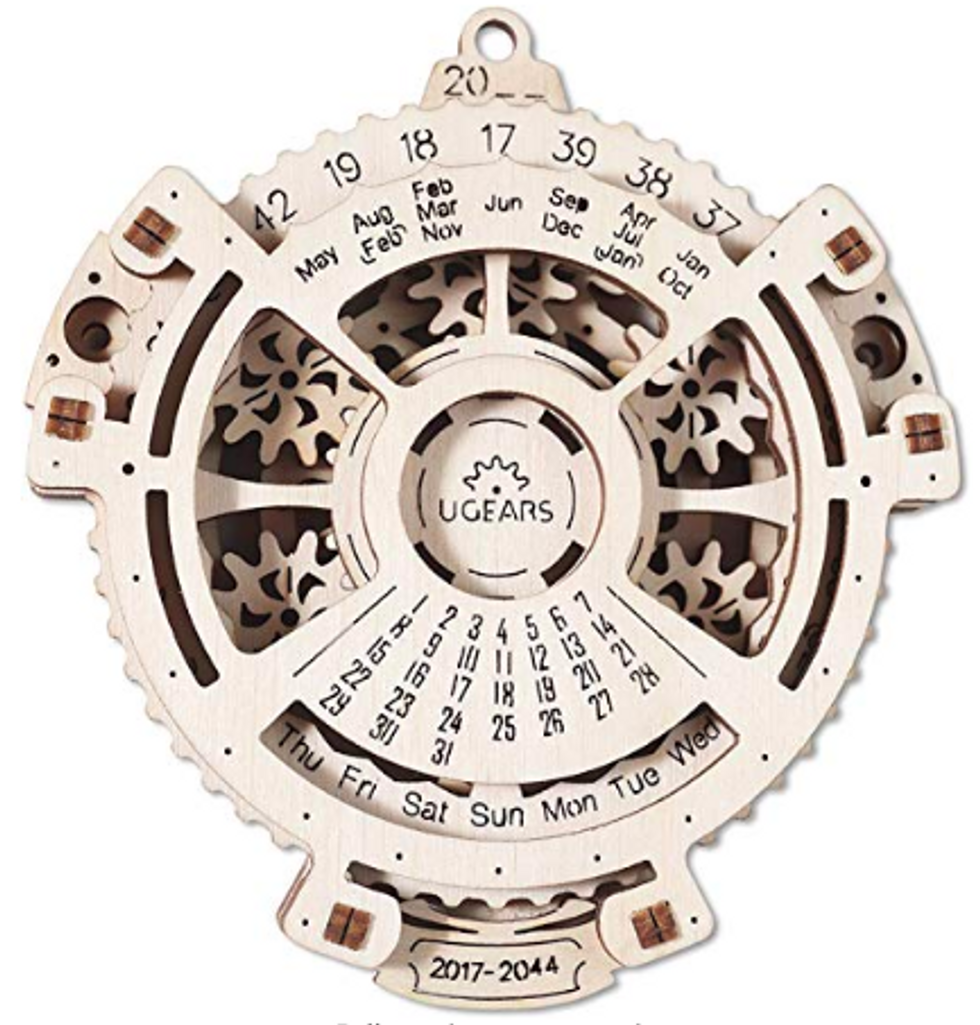 Amazon