The news has been filled to the brim with headlines and events that seem chosen by a team of writers specifically to stress us out.
Like if the writing teams from Sons of Anarchy, Shameless, Game of Thrones, and Empire all got together and wrote a script. And then that script had a baby with something by Stephen King. And then that stressful script baby joined forces with Jordan Peele horror script.
And that's just this week.
But we promise things aren't all a raging dumpster fire. People are still finding kindness. Beyoncé dropped new music.
Oh yeah, and the internet is in love with a soccer-loving dog who isn't afraid to cause the cutest international incident ever for some belly rubs.
Chilean and Venezuelan national women's soccer teams faced off this week in a match in Curicó, Chile. The game itself was a tough one - with neither team giving up any points to the other.
The players gave their all, but the real MVP wasn't a player at all.
Or even human.
It was this little fuzzbucket:
After the ball gets kicked off the field, the black dog sees it's chance and heads out onto the field. It makes sense, the players aren't busy at the moment and have time for all the petpets.
The pup charms a few players into belly rubs and little scratchies, while dodging attempts to pick it up so the women can get back to the game.
It did eventually let someone carry it off the field, but had to do a few prancing and playful laps around first.
Twitter isn't sure if this dog belongs to someone at the match or if it's one of the many strays in the area. What people are sure about is the sudden desire for puppy time to be a thing in all sporting events.
Like we said, the dog is the real MVP here.
Wouldn't everything be a thousand times more enjoyable if it involved random dogs running in for belly rubs?
Would anything be made worse by a random happy dog showing up?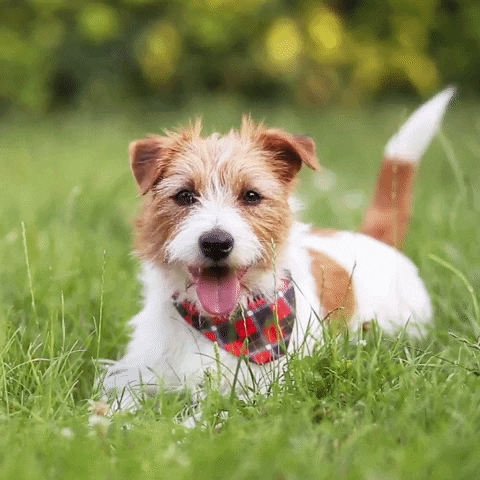 Giphy