A doctor shared an alarming graphic on Twitter to dissuade potentially infected patients from crowding overwhelmed testing facilities.
Patients exhibiting emergency signs—such as trouble breathing and persistent pain in the chest—should seek medical attention immediately.
---
However, the Centers for Disease Control (CDC) says that not everyone needs to get tested for the rapidly spreading virus.
Dr. Jessica Peck, a clinical professor at the Baylor University Louise Herrington School of Nursing in Dallas, agrees.

She urged people to strongly reconsider getting tested by sharing a graphic of the testing procedure.
"This is how far back we have to put the swab to test you for."
"You might want to follow medical recommendations and #StayHome."
Here is the image up close and all up in your business.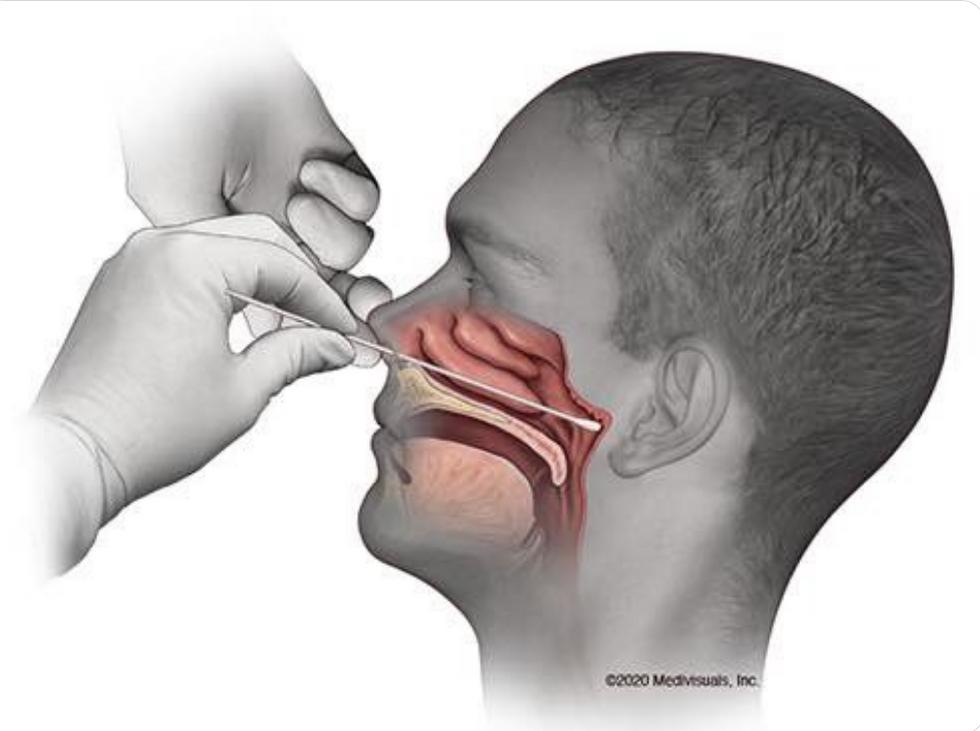 @DrPeckPNP/Twitter
People winced from just looking at the illustration.
A tool being jammed into one's nostril looked all too familiar.
The testing procedure involves a sterilized cotton swab being inserted through a patient's nostril far back to where the nose and throat meet (nasopharynx).

Once there, the swab is rotated for about ten to fifteen seconds to collect potentially existing viral specimens.
A YouTube clip from The New England Journal of Medicine shows how the procedure is done.

Dr. Jeff Salvon-Harmansaid, who works with Presbyterian in Albuquerque, NM, said:
"It is a little bit uncomfortable. It's not at the sections that we're used to. The tissues are fairly sensitive and we're not used to something touching them."
"Some folks will have a triggered sneeze, or their nose will start running and draining while we're still collecting that specimen."
Twitter users shared their experiences with the uncomfortable procedure.

@imontheradio/Twitter
The image was enough for people to stay inside.
So far, there are 164,516 confirmed cases of patients infected from the virus in the U.S.
Ultimately, it's your call if you want a negative diagnosis to calm your nerves.
It depends on how much you want to be poked in your brain.