Earlier this month, Caroline Cruz, the daughter of Texas Republican Senator Ted Cruz, posted on her TikTok some of the downsides to being related to her father.
The 13-year-old also expressed she "really disagrees" with most of his views.
Some people also noticed Caroline Cruz's profile information said "she/her bi."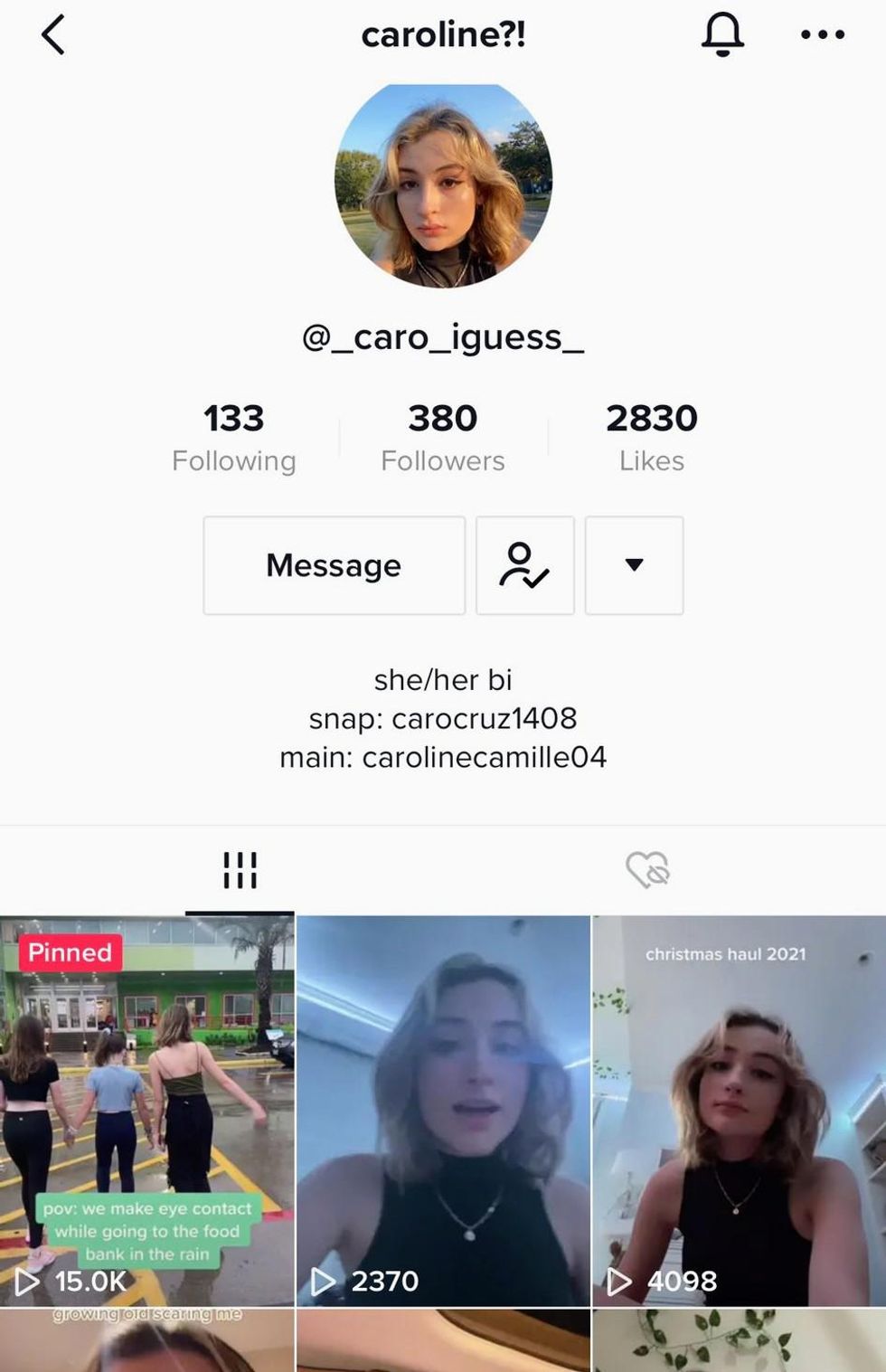 @_caro_iguess_/TikTok
When asked about it, she confirmed it was true.
But she added she hadn't told her father yet.
However, she didn't believe he would be mad about it.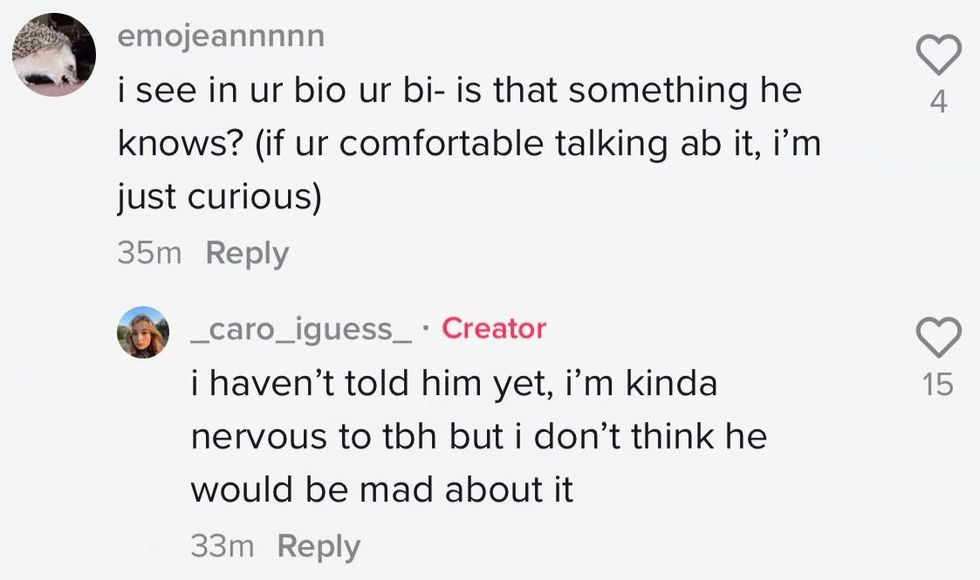 @_caro_iguess_/TikTok
Caroline Cruz's TikTok has since been made private.
Given Senator Cruz's track record on LGBTQ+ rights, people expressed concern for his daughter from both ends of the political spectrum.
While conservatives claimed her age precluded her from having a sexuality—an argument not raised with cisgender, heterosexual teens—LGBTQ+ allies and advocates expressed concern about the attitudes of conservatives.
Maybe this will soften Senator Cruz's stance on LGBTQ+ issues.
Over the course of his career, Cruz has made his opposition to gay rights well known. In 2015, he said at a fundraiser fighting same-sex marriage would be at the forefront of his 2016 presidential campaign.
More recently, when the United States Army released an ad featuring a soldier brought up by two moms, Cruz insulted the video by claiming it was turning the military into "pansies."
The internet felt Caroline Cruz may need protection from her father's conservative cronies.
Cruz's track record defending his family is unfortunately poor.
During the 2016 presidential campaign, then candidate Donald Trump made derogatory comments about Cruz's wife and father, yet Cruz still defended Trump.
Hopefully he'll do better when the conservative Evangelical Christian base Trump courted attack Cruz's daughter.