A Valentine's Day kiss at an open mic night in 2016 signaled the start of a lasting love affair for two women, despite their romance being dubbed "a bit freaky" because of their 28-year age gap.
---
Often mistaken for "mother and daughter," documentary maker Paelo Marino, 52, said she has occasionally felt "ashamed" for dating a woman only six years older than her daughter, but she is determined to fight for her love, as YouTuber Sadie Love, 24, is her "soulmate."
Admitting that she "freaked out" when she realized she had feelings for Sadie, who grew up in Istanbul, Turkey, while the younger woman confidently came out at 15, it took a 20-year marriage and a divorce before Paelo, originally from Italy, finally knew she was gay and came out aged 45.
So, only three years later, also coping with an age gap was a challenge for the older woman, who first met Sadie through work in 2015 in Toronto, Canada, where they both now live.
Paelo said: "Being in a relationship where you're 28 years older than your girlfriend isn't easy.
"When I first realized my feelings for Sadie I completely freaked out, as it's one thing to come out as gay, but it's a whole other thing to come to terms with falling for someone almost 30 years younger."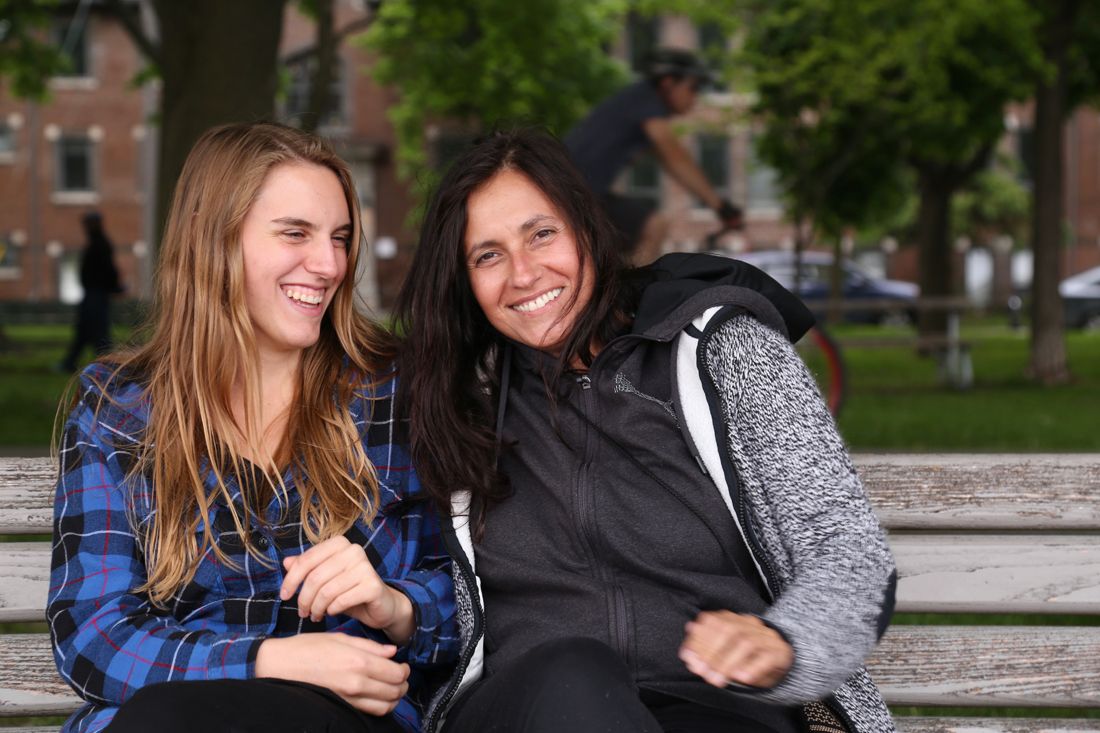 Sadie Love and Paelo Marino (Linda Ozromano/ PA Real Life)
"I know age doesn't really matter, but we've been mistaken for mother and daughter a few times and that just makes me feel so embarrassed and ashamed," she added.
In contrast, uninhibited about her sexuality, Sadie is quick to express her feelings.
She said: "I'm head over heels in love with Paelo, I want us to enjoy being in a relationship and not to care about the age difference, but I know Paelo still worries about what people think."
The couple first crossed paths in 2015, when Paelo was working on a documentary about a spiritual teacher and Sadie – who documents most aspects of her life on YouTube – got in touch to offer her assistance.
Instantly attracted to each other, they were just friends for several months, but enjoyed a deep, spiritual connection.
Now Paelo admires Sadie's confidence, saying: "'I've had crushes on women ever since I was little but, growing up, I didn't really understand what it meant to be a lesbian and I didn't have anyone to speak to about my feelings."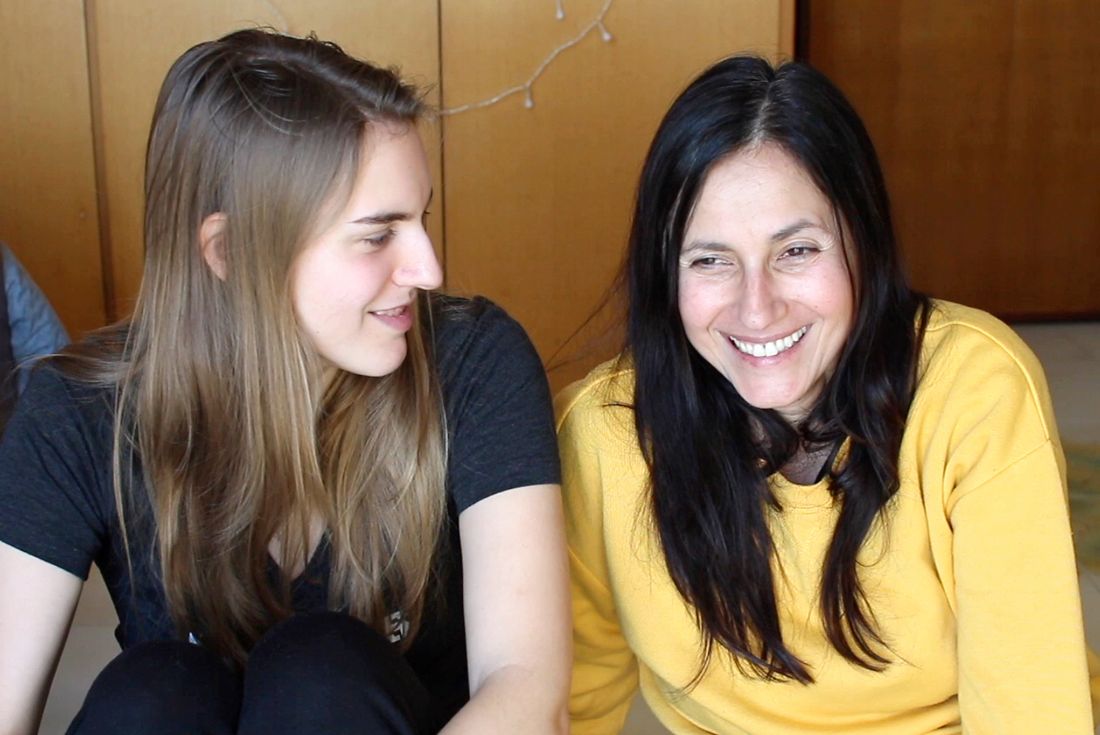 Sadie Love and Paelo Marino (Collect/ PA Real Life)
"I suppose I just did what was thought of as normal and I got married and had a baby," she added.
"But when I finally told my immediate family I was gay it was the most exhilarating feeling and I felt like I could finally be myself.
"They accepted me – but since I've been with Sadie my daughter has struggled with the relationship, which has been hard to deal with."
Just 15 when she came out as gay, self-assured Sadie has no worries about dating an older woman.
She said: "I told my parents I was gay, and they tried to label it as 'just a phase' because I was a teenager.
"But when nothing changed my dad said I was bisexual – I think he was still living in hope that I'd find a husband one day."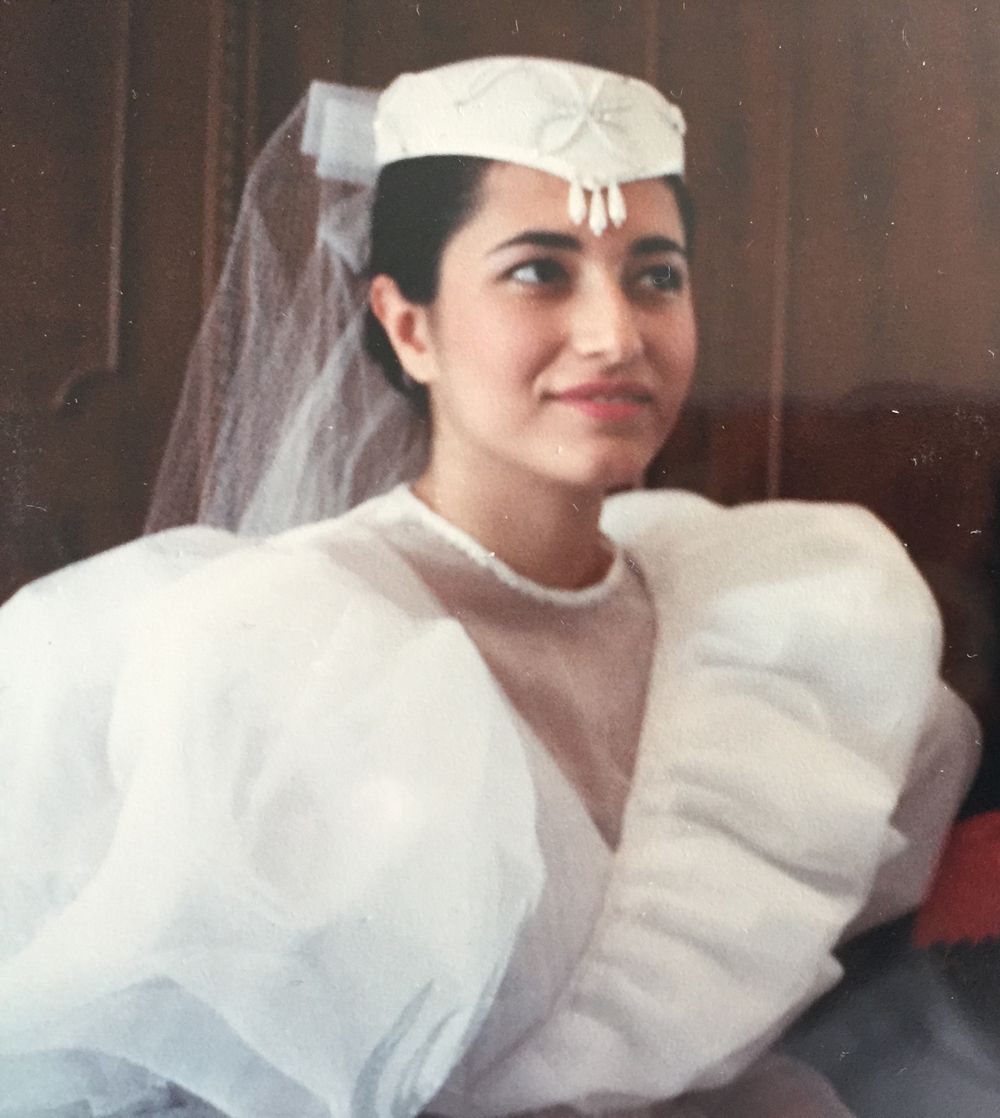 Paelo Marino on her wedding day (Collect/ PA Real Life)
She continued: "I think my family still hopes I'll end up with someone younger – but having said that, I know they're all so accepting of our relationship.
"But I'm more suited to an older woman, as I'd rather stay at home and knit than go clubbing. I just get on with older women better.
"My previous girlfriends were about my age and I found the relationships to be a bit immature and superficial – they weren't as deep as I wanted them to be."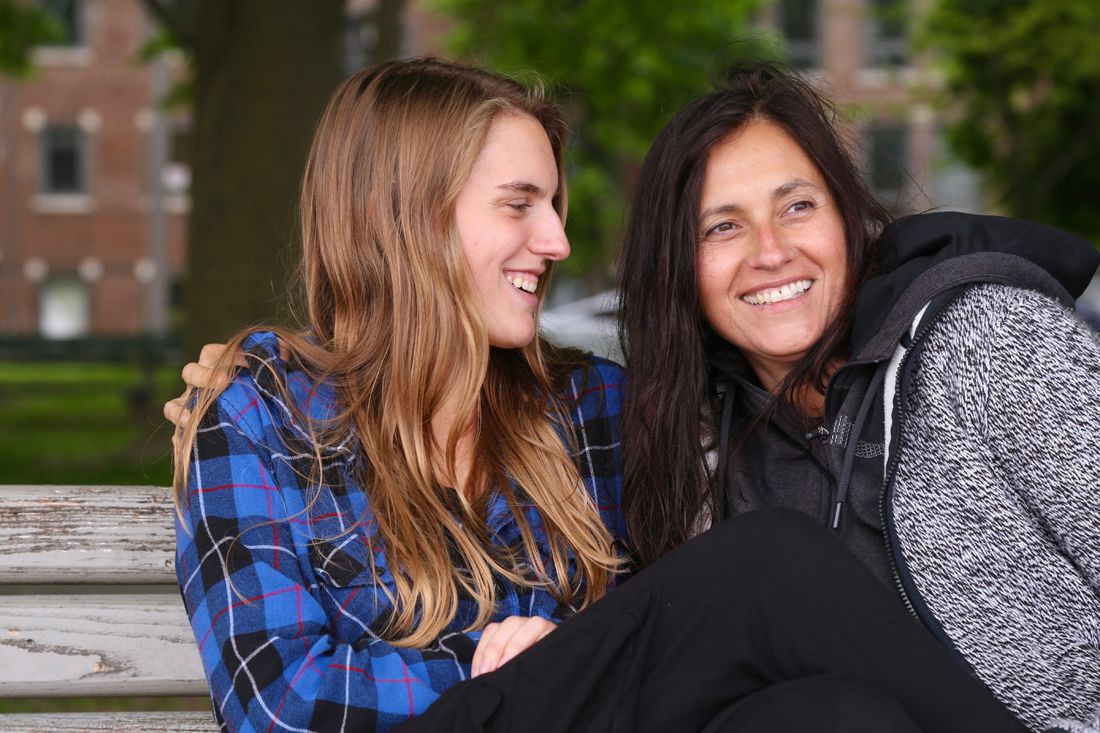 Sadie Love and Paelo Marino (Linda Ozromano/ PA Real Life)
With Sadie and Paelo, the connection was spiritual way before it became sexual.
"Sadie knows a lot about spiritual teaching, so we met as she wanted to help with a documentary I was making," Paelo said.
"We only lived a short train ride away from each other, so we started meeting up to work on the project together."
"We were friends, but we'd always hug and say we loved each other. We felt like we'd known each other all our lives and we just clicked," she recalled.
"We had a very strong spiritual connection and we connected on a higher level.
"The physical attraction developed organically a little while later."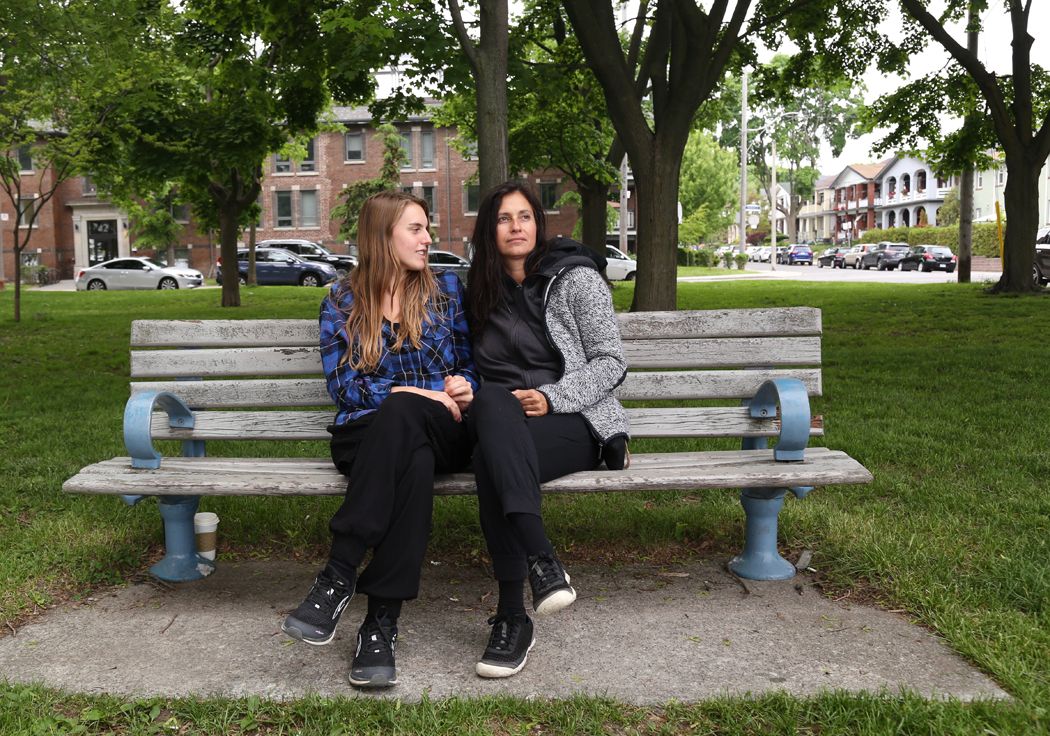 Sadie Love and Paelo Marino (Linda Ozromano/ PA Real Life)
At first, even for the more free-thinking Sadie, the 28-year age gap acted like a moat between them.
"I know Sadie initially didn't want to get into a relationship with someone so much older," Paelo said. "Likewise, I didn't want to get in a relationship with someone so much younger."
But soon their hearts ruled their heads and on Valentine's Day 2016 they shared their first kiss.
"We were at an open mic night where Sadie was singing," Paelo explained.
"She came off the stage and just ran up and kissed me. I was just like, 'What is going on here?'
"But then it dawned on me, 'It's Valentine's Day, and I don't want to be anywhere else in the world other than here with Sadie.' I couldn't deny my feelings anymore."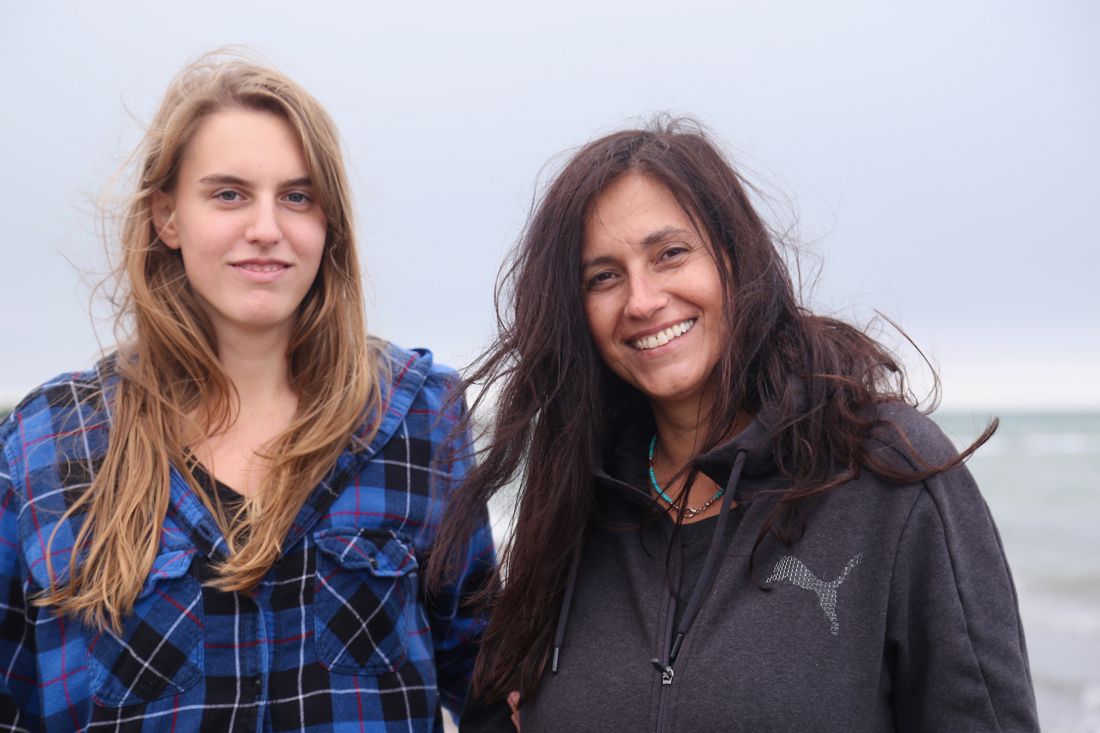 Sadie Love and Paelo Marino (Linda Ozromano/ PA Real Life)
While Sadie was ready to go full steam ahead with the relationship, Paelo still had some reservations.
"Sadie gave me time to accept how I felt and to ease into the relationship," Paelo explained.
"When you've been through a divorce you get a form of PTSD, and you overthink everything. I was so worried about it not working out."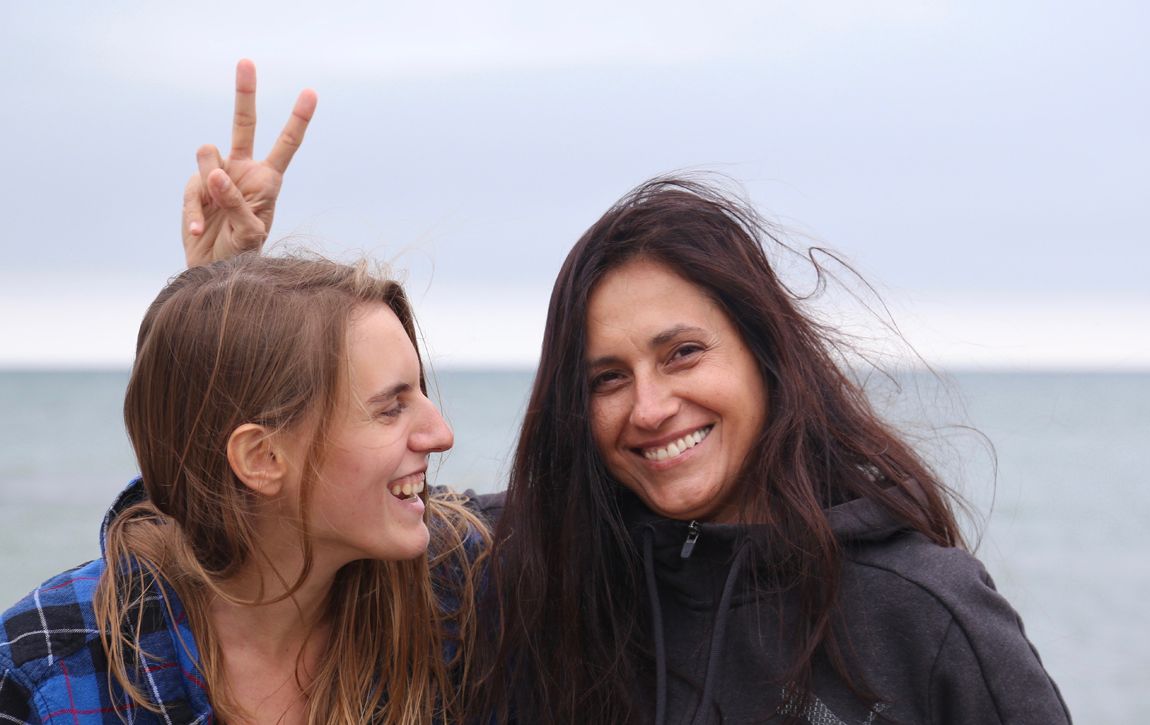 Sadie Love and Paelo Marino (Linda Ozromano/ PA Real Life)
"But Sadie and I are just on the same page with life. We understand each other and, eventually, I realized we'd be able to make it work," she added.
The couple faced another hurdle when in December 2017 and Sadie moved in with Paelo, who was also living with her daughter at time.
"I knew she didn't like me, and it was hard to living together in the same house," Sadie said.
"It was like we were competing for her mother's attention. It was hard, and our relationship is still a work in progress," she continued.
But Sadie realizes that dating a much older woman means she will also have more of a past to come to terms with.
"One of the most difficult things about being in a relationship with such a huge age gap is knowing Paelo had a past life before me," she said.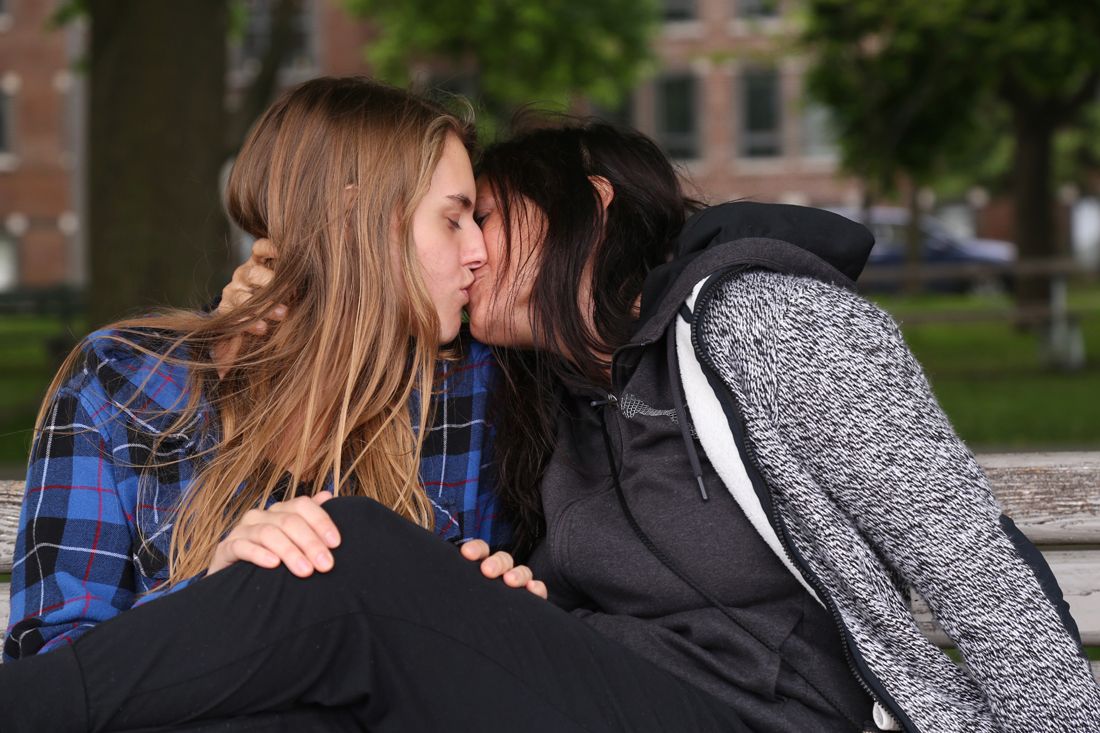 Sadie Love and Paelo Marino (Linda Ozromano/ PA Real Life)
"She had this whole life before I was even born and that's something I struggle with," Sadie continued.
"I want to be able to share everything with Paelo – but the past is something we can't share."
Meanwhile, Paelo struggles to overcome her inhibitions concerning their age gap.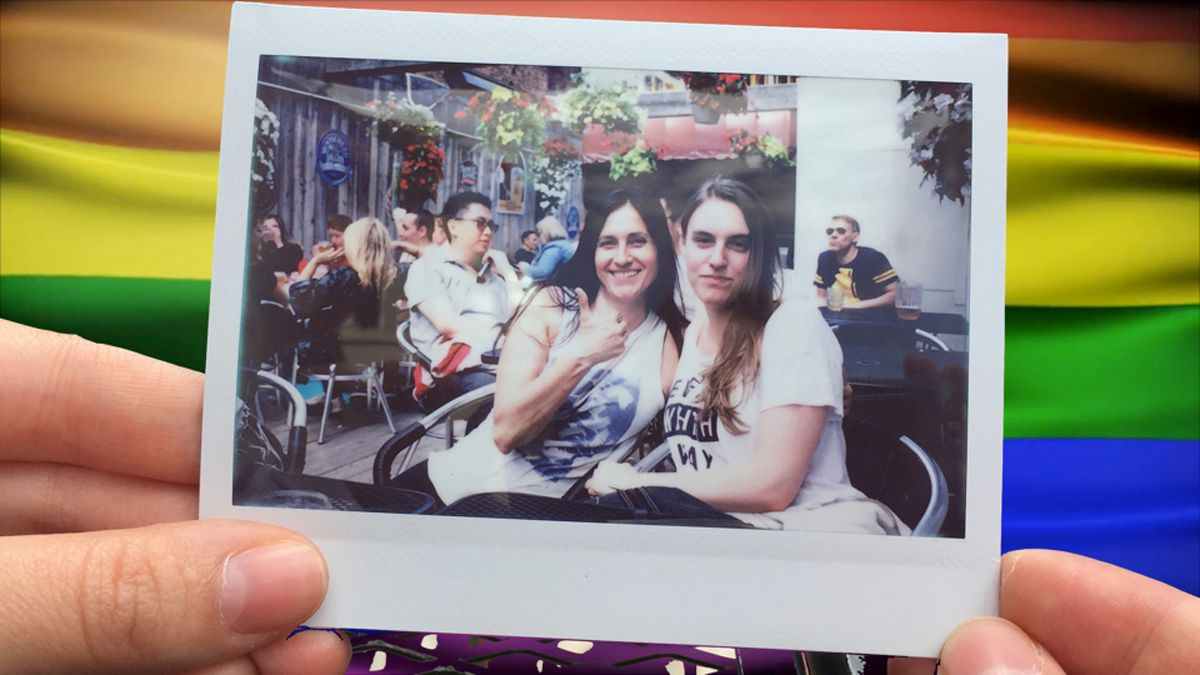 Sadie Love and Paelo Marino (Collect/ PA Real Life)
"Sometimes I struggle with my own doubts – I feel ashamed of myself because that's the way society has made me feel," Paelo said.
"I'm self-conscious about holding Sadie's hand or kissing her in public, as I hate the idea of people judging me.
"We have lots of indoor date nights at home. Every night is a date night for us, because we enjoy having dinner together and relaxing in each other's company. But I can be so self-conscious when we go out as a couple sometimes."
"I believe opening up to a younger partner is an issue for a lot of older women," she continued.
"At the end of the day some people say our relationship is a bit freaky, and it is – but at the same time it's really not.
"I think younger women are a lot braver when it comes to putting themselves out there for love."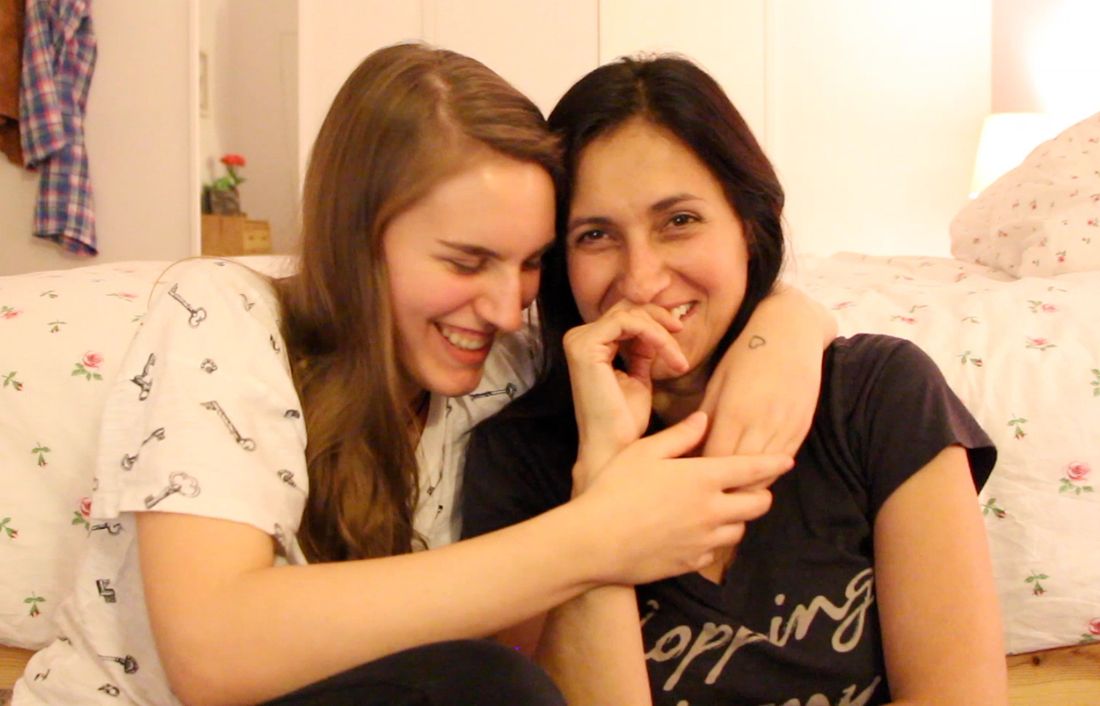 Sadie Love and Paelo Marino (Collect/ PA Real Life)
Still, determined to try and be more open, Paelo has even talked about age gap romance on Sadie's YouTube channel
"Sadie's had a YouTube channel for years and recently we decided to film a video about having an age gap romance," Paelo said. "People online had so many questions about it.
"We want to help enlighten people and normalize it, as if more people understand age gap relationships, less people will feel so judged."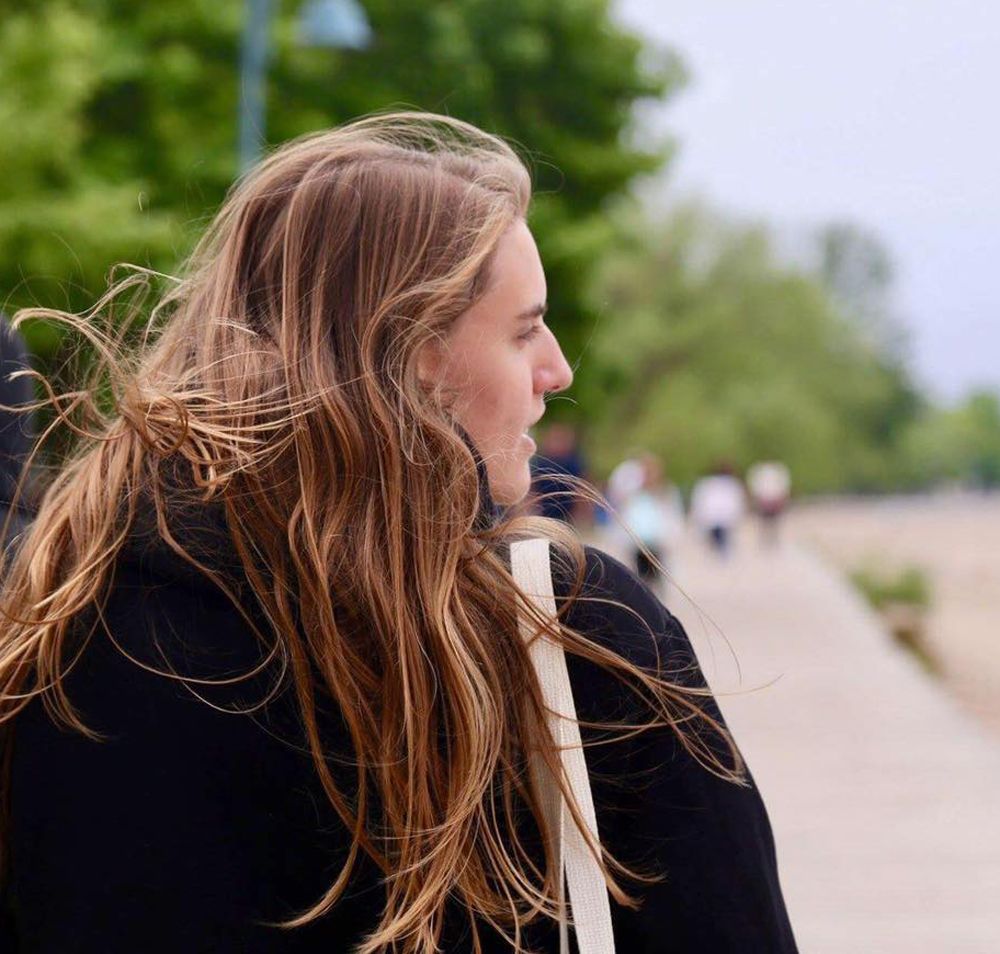 Sadie Love (Linda Ozromano/ PA Real Life)
Now, as they approach their fourth anniversary in 2020, the couple, who have no plans to have children but would like to have lots of pet dogs, have high hopes for their future together.
Paelo said: "I couldn't imagine my life without Sadie – these four years have been amazing."
And Sadie hopes to hear wedding bells in the future.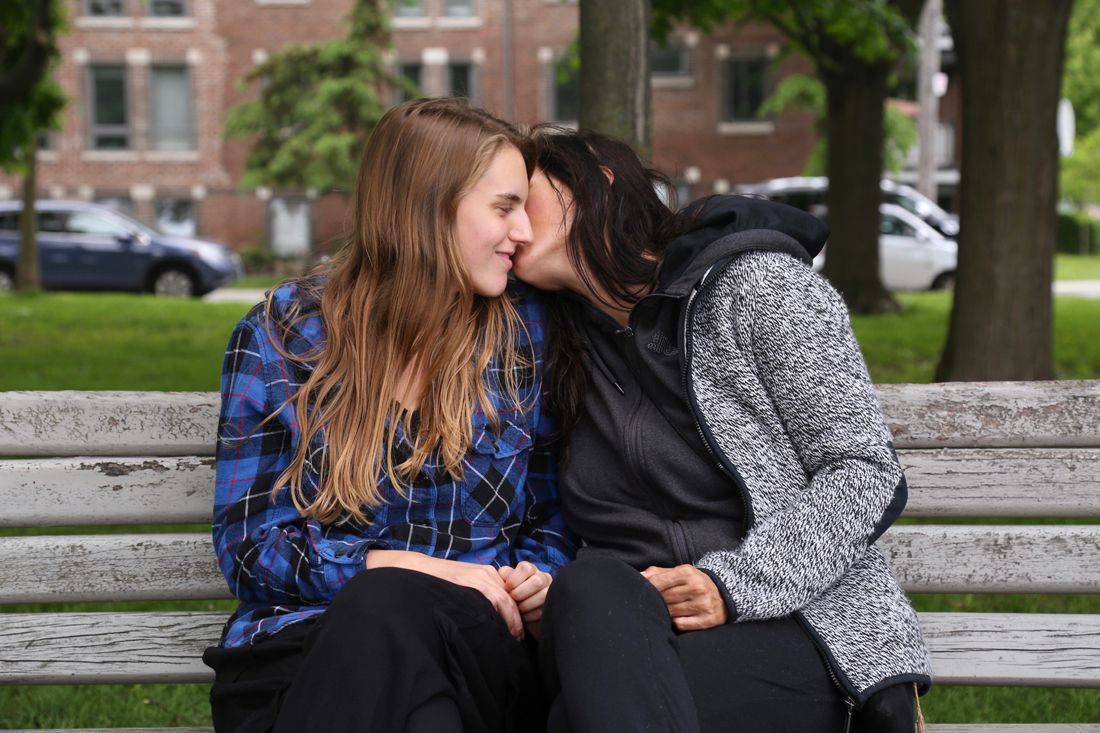 Sadie Love and Paelo Marino (Linda Ozromano/ PA Real Life)
"I want us to be married and to get our happily-ever-after," she said. "I think when Paelo's ready we will commit to each other properly for the rest of our lives."
"But I know I have to be patient and understand that Paelo has more reservations for a reason.
"Still, if you love each other, like we do, I believe you'll work past any issues you have, and everything will work out in the end."
To visit Sadie and Paelo's YouTube channel visit youtube.com/sadiep