High school reunions can be tricky and complicated to go back to if your high school experience wasn't picture perfect.
Actor and singer Cheyenne Jackson recently took the brave step of returning for his 30th reunion, worried about what would happen.
He shared:
"High School was a confusing, painful, awkward time for me. [Gay slur] was written on my locker more than once."
But he said he'd actually constructed the experience to be worse in hindsight.
He went back to see what good there was and remember the teachers that made him who he was today.
"But it wasn't all miserable. Over the years I've conflated the experience in my mind. For there were also incredible, core memory moments."
"I realized during high school with the help of my music teacher Mark Caldwell that I wanted to be an artist. I realized through the mentorship of my track coach Pat Stahl that I had tremendous athletic potential, which was a shock to me."
You can see his post about the experience here:
Jackson was pleasantly surprised with the actions of his fellow alumni.

His high school bully who actually apologized to him.
"We walked the hallways of our tiny school and shared funny memories and anecdotes and I felt part of a community."
"It's funny how we can reframe things."
"My high school bully apologized to me and I accepted it."
The first response was, sweetly, from Jackson's mom.


@sherri.jackson.739/Instagram
Jackson replied to his mom.

@mrcheyennejackson/Instagram
Someone asked if he was bullied because he was out.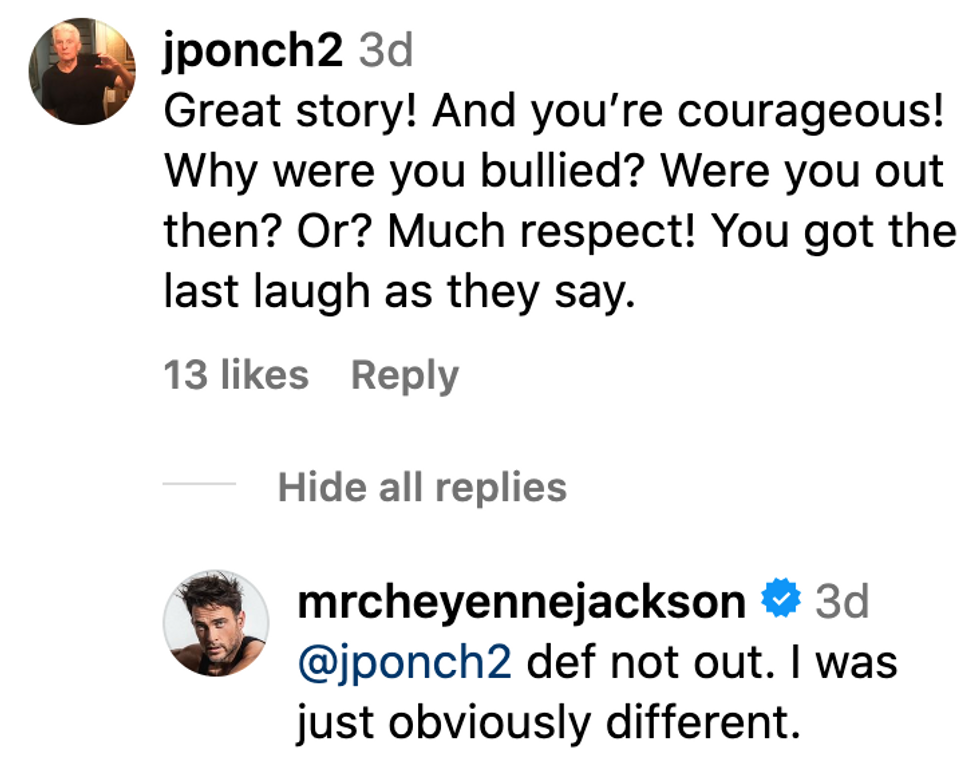 @jponch2/Instagram; @mrcheyennejackson/Instagram
Many others were happy for Jackson.
But they felt there was no way they could or would ever go back for their own high school reunions.

@jamerson127/Instagram
@matthewkilgore/Instagram
@nicksalazar/Instagram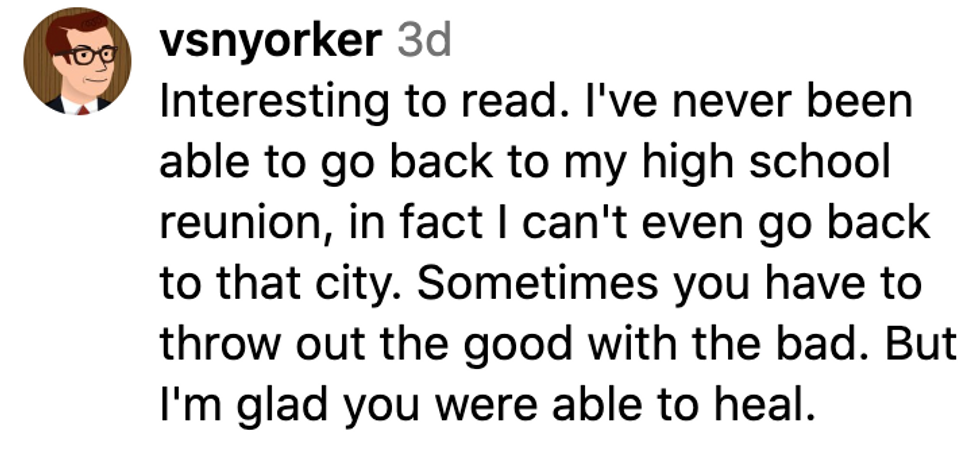 @vsnyorker/Instagram
Others shared similar experiences to Jackson's.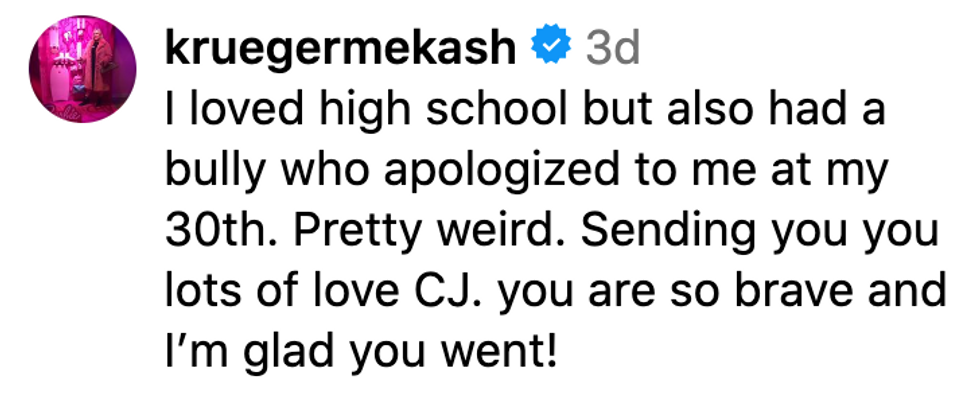 @kreugermekash/Instagram
@kimholmanharris/Instagram
@frankdecaroshow/Instagram
Some shared Jackson inspired them to attend their reunions in the coming years.


@keke_fromtheblock/Instagram
@jronstage/Instagram
@alekshenry/Instagram
Jackson said he used to run from his past, but he was ultimately happy he went back.