As Christmas Day quickly approached, celebrities took to social media to show off their holiday spirit, and to showcase their impeccable taste for Christmas tree decor.
---
Some celebs kicked off the holidays early, like Britney Spears, who made waves back in November after posting this picture of her incredibly tall and bright Christmas tree, which basically dwarfs everything in the room:
🎄🌹 https://t.co/2gWD2RDZ5V

— Britney Spears (@Britney Spears)1512005558.0
Paris Hilton had her Christmas tree up even before Thanksgiving. And compared to Spears' tree, it's much more toned-down and sophisticated, featuring a muted palate of whites and silvers rather than an explosion of colors:
It's beginning to look a lot like Christmas...🎄 https://t.co/hlv9PBnVm6

— Paris Hilton (@Paris Hilton)1511327113.0
In early December, Mariah Carey took her followers on a journey from the purchasing of her family's tree to its final, decorated look in her NYC home. She even took her kids along for the journey, which they seemed to enjoy:
Trimming our #nyc tree 🎄🎉🎀🎁💖 https://t.co/qRqM4fHrCU

— Mariah Carey (@Mariah Carey)1512368380.0
Let's take a closer look.
Here's Carey and a festive statue: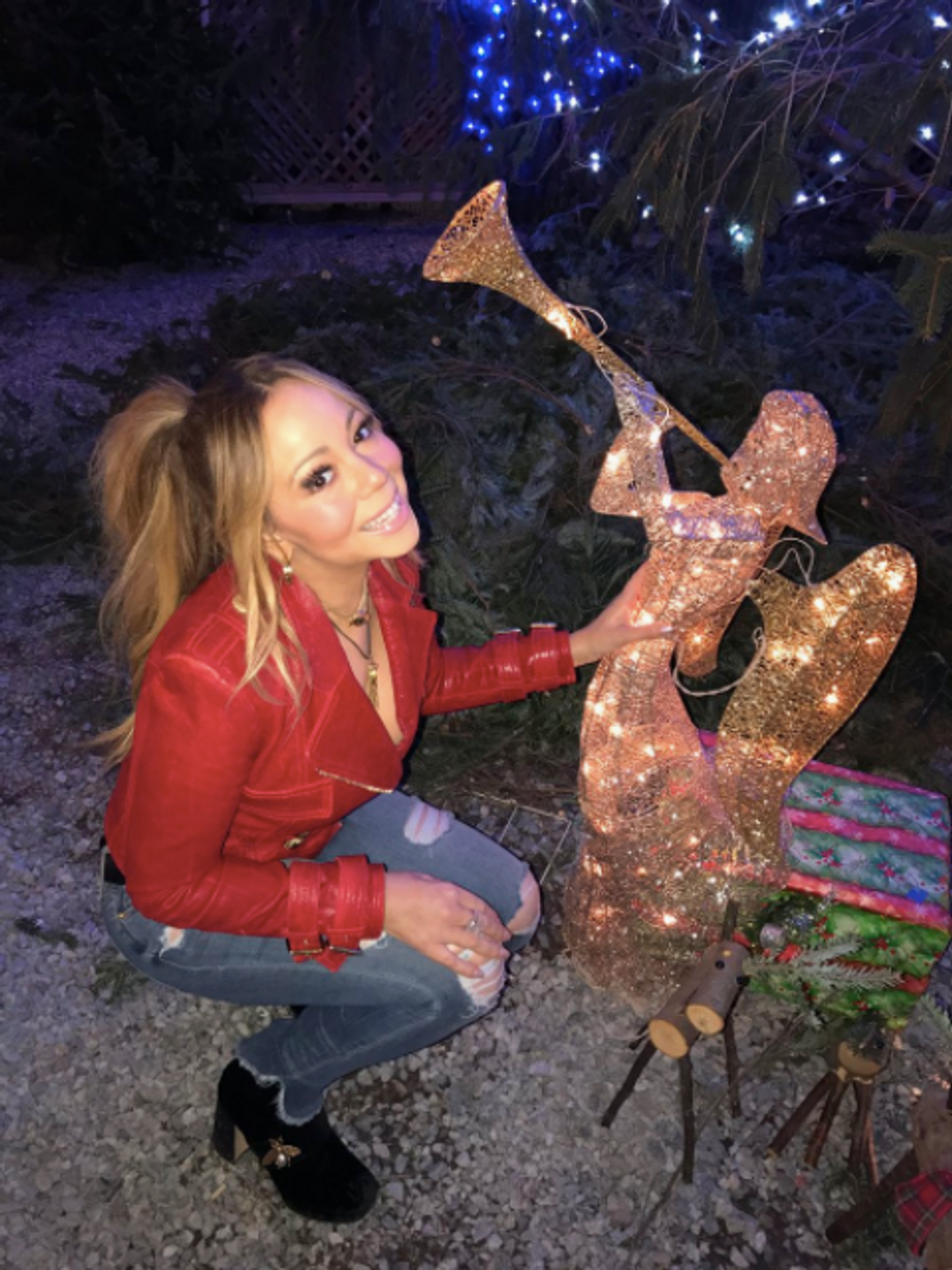 Now the family is picking out the perfect tree: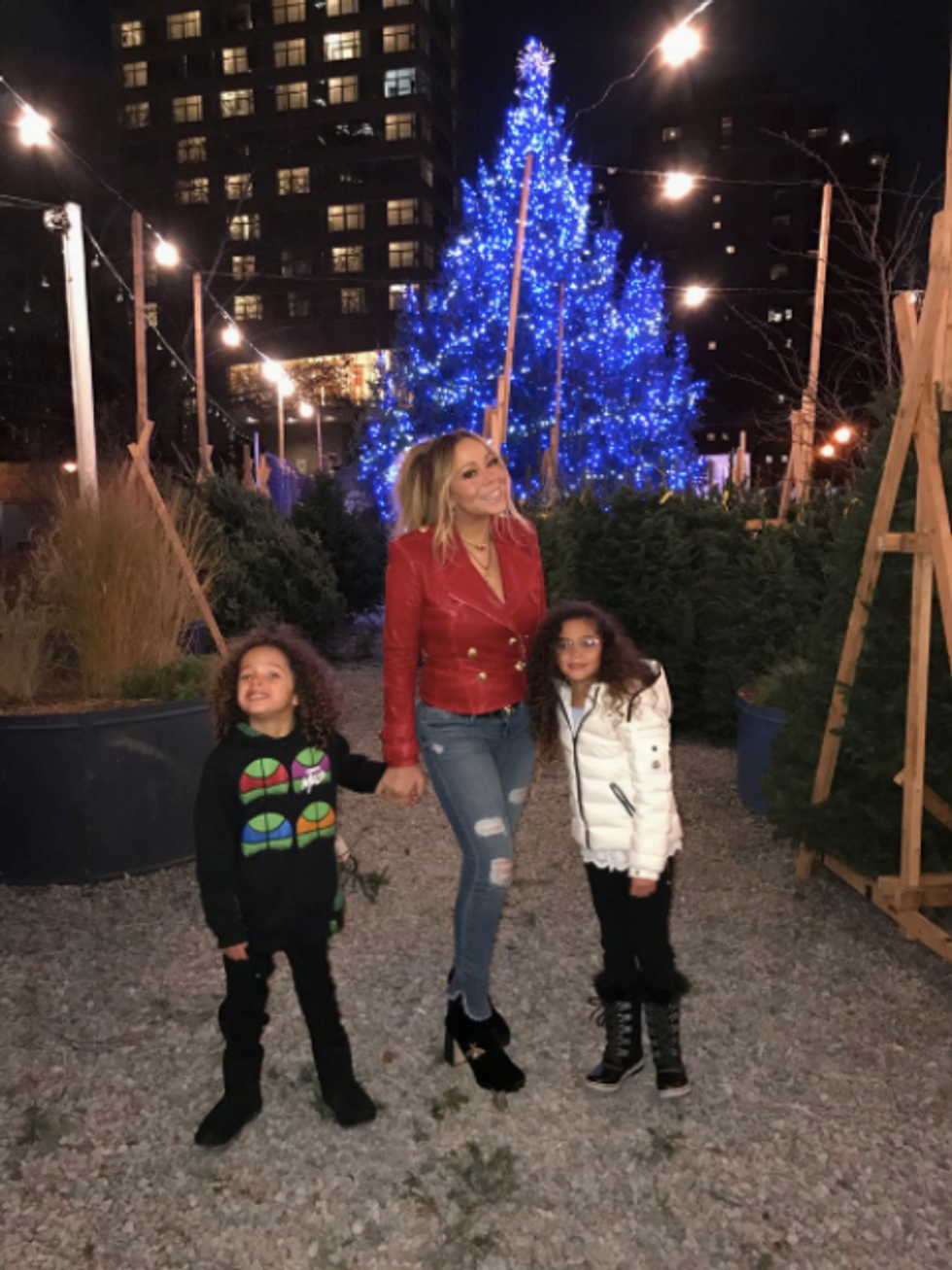 We have a winner: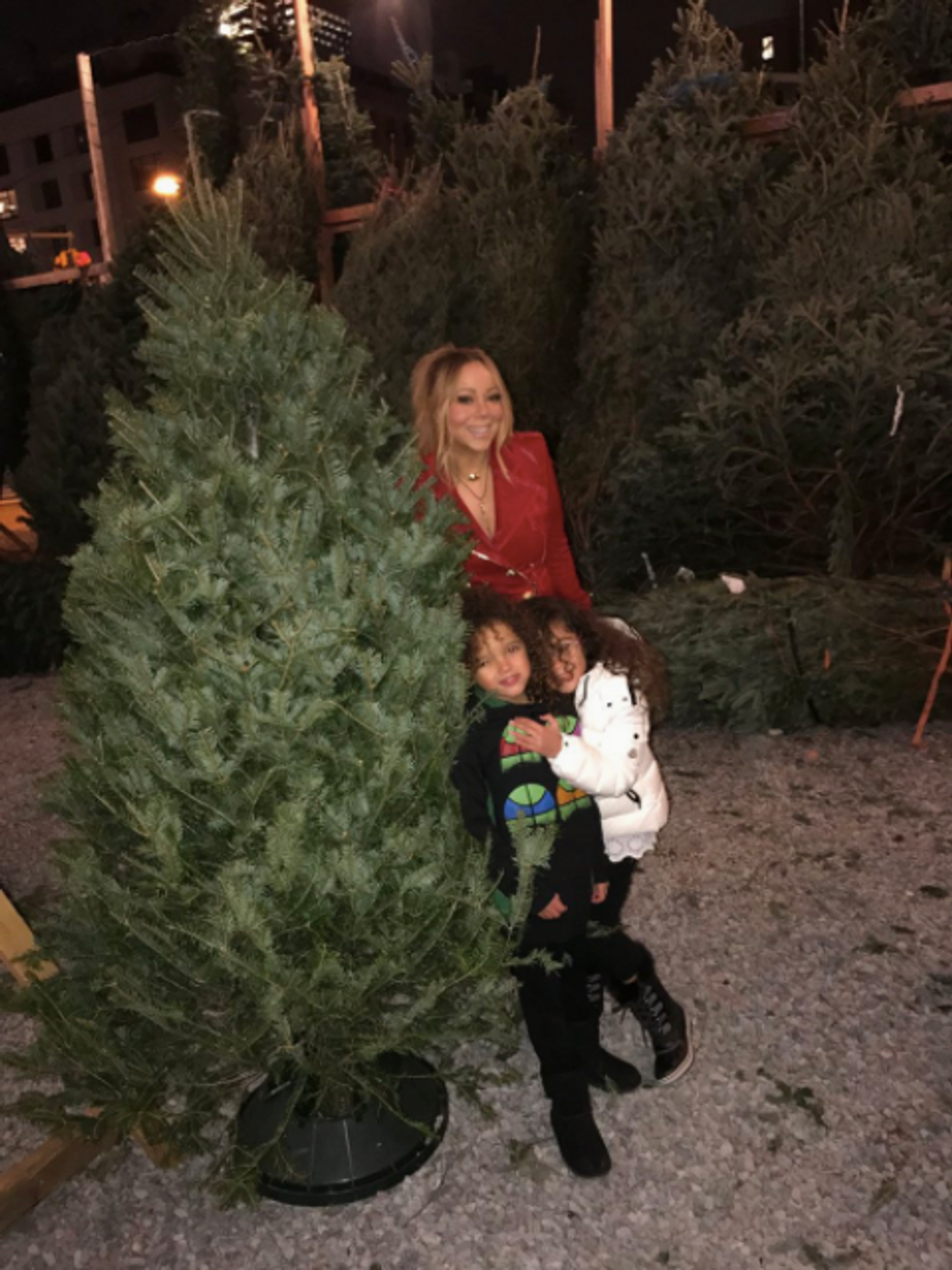 And here it is in all its decorated glory: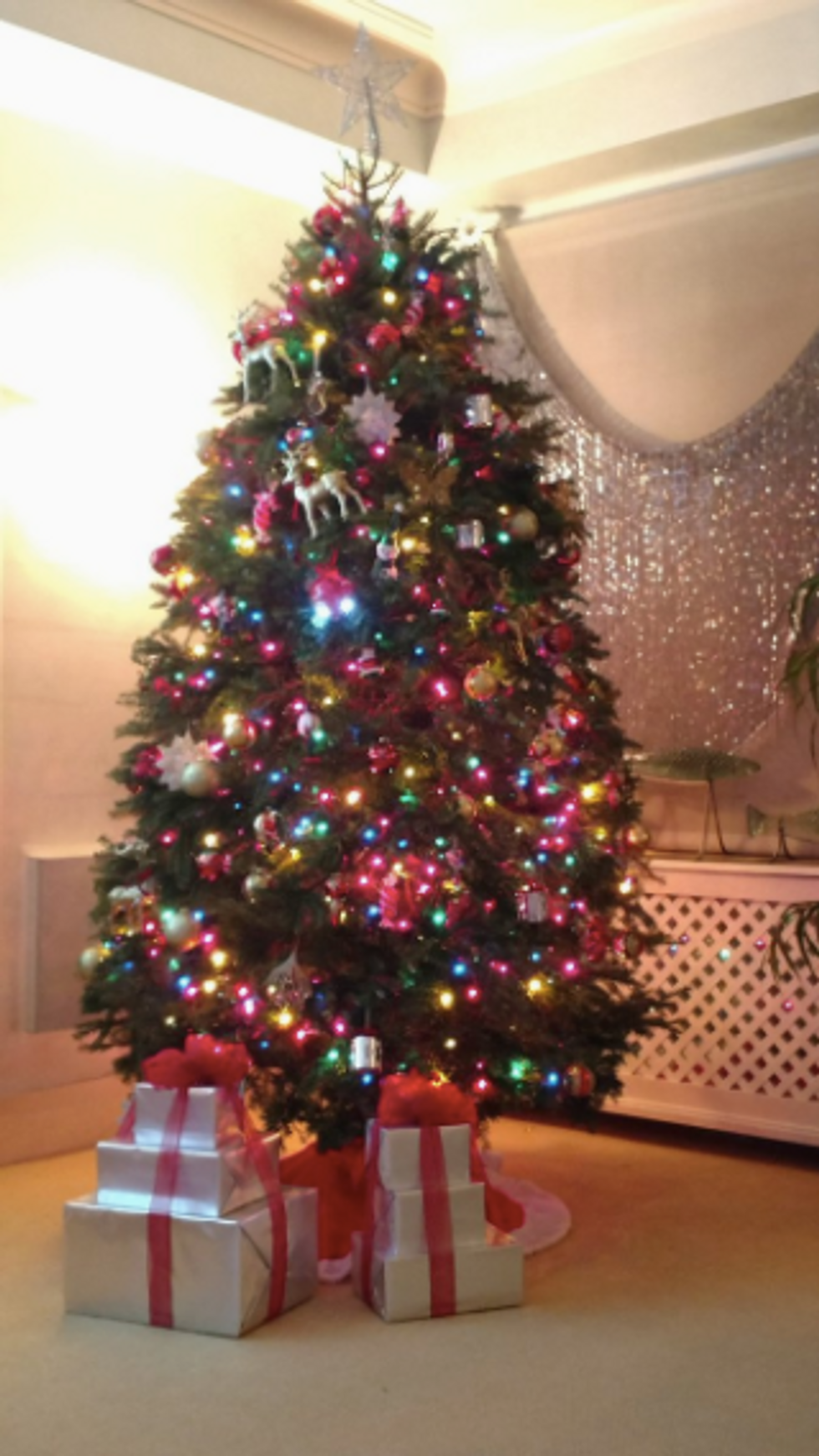 Pretty impressive.
Not to be outdone, Miley Cyrus showed off her bedazzled Christmas tree, which even includes a tiny guitar ornament:
LIT!! 🌈 🌈🌈🌈 https://t.co/RS1COQdcfK

— Miley Ray Cyrus (@Miley Ray Cyrus)1513302686.0
Former American Idol contestant and current Why Don't We band member Daniel Seavey didn't go quite as all-out for his rather thin Christmas tree. He joked on Twitter: "If I was a Christmas tree"
If I was a Christmas tree https://t.co/ZfV9U6cArz

— Daniel • WHY DONT WE (@Daniel • WHY DONT WE)1513985597.0
Finally, on Christmas Eve, Reese Witherspoon shared some photos of her picture-perfect family, with their Christmas tree sparkling especially brightly in the background:
From our family to yours… Merry Christmas everybody! ❤️ #ChristmasEve https://t.co/yjwjZewTpI

— Reese Witherspoon (@Reese Witherspoon)1514171473.0
Here's one of the kids: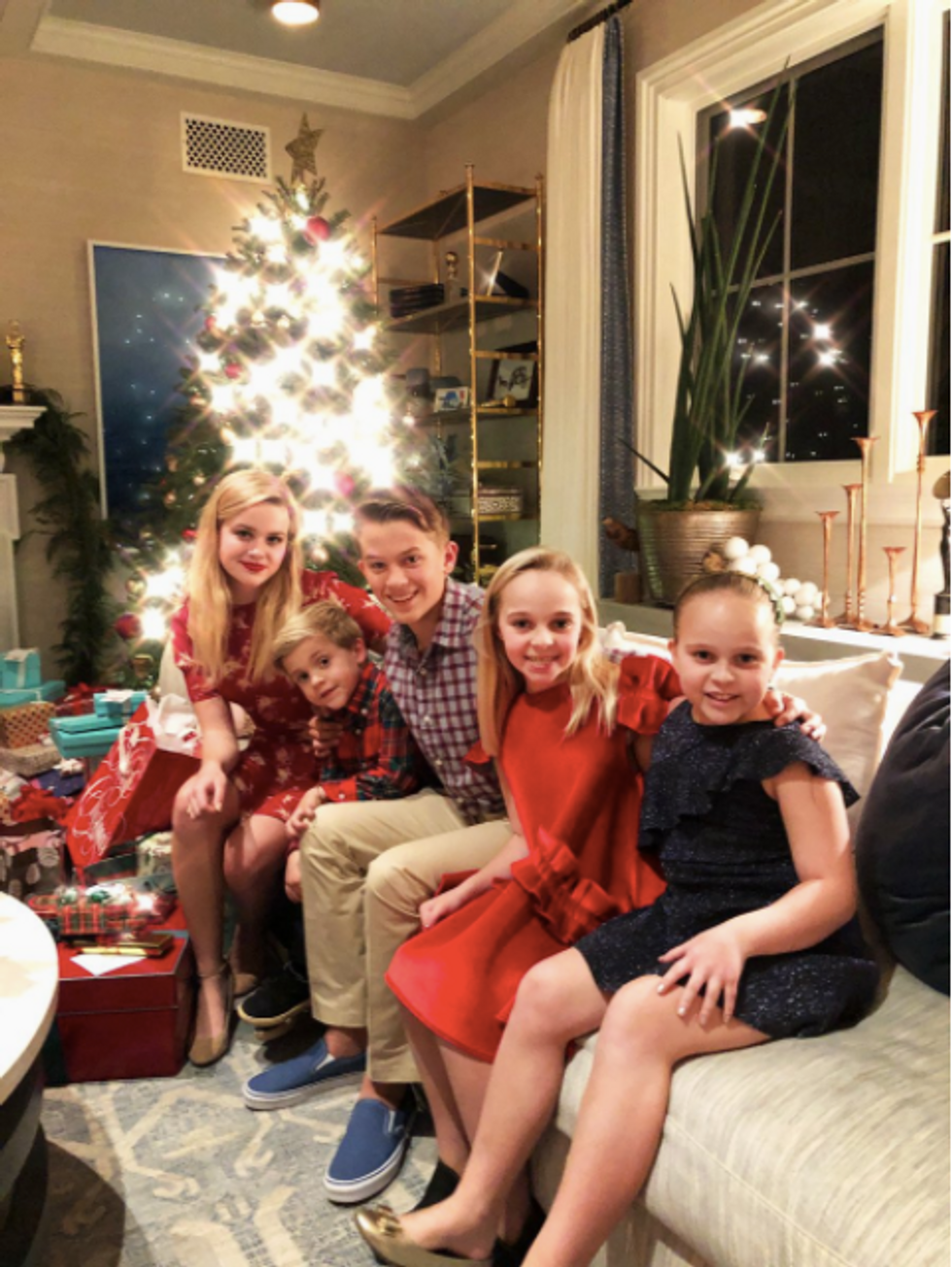 And one of Witherspoon and her daughter Ava, who is the spitting image of her mother: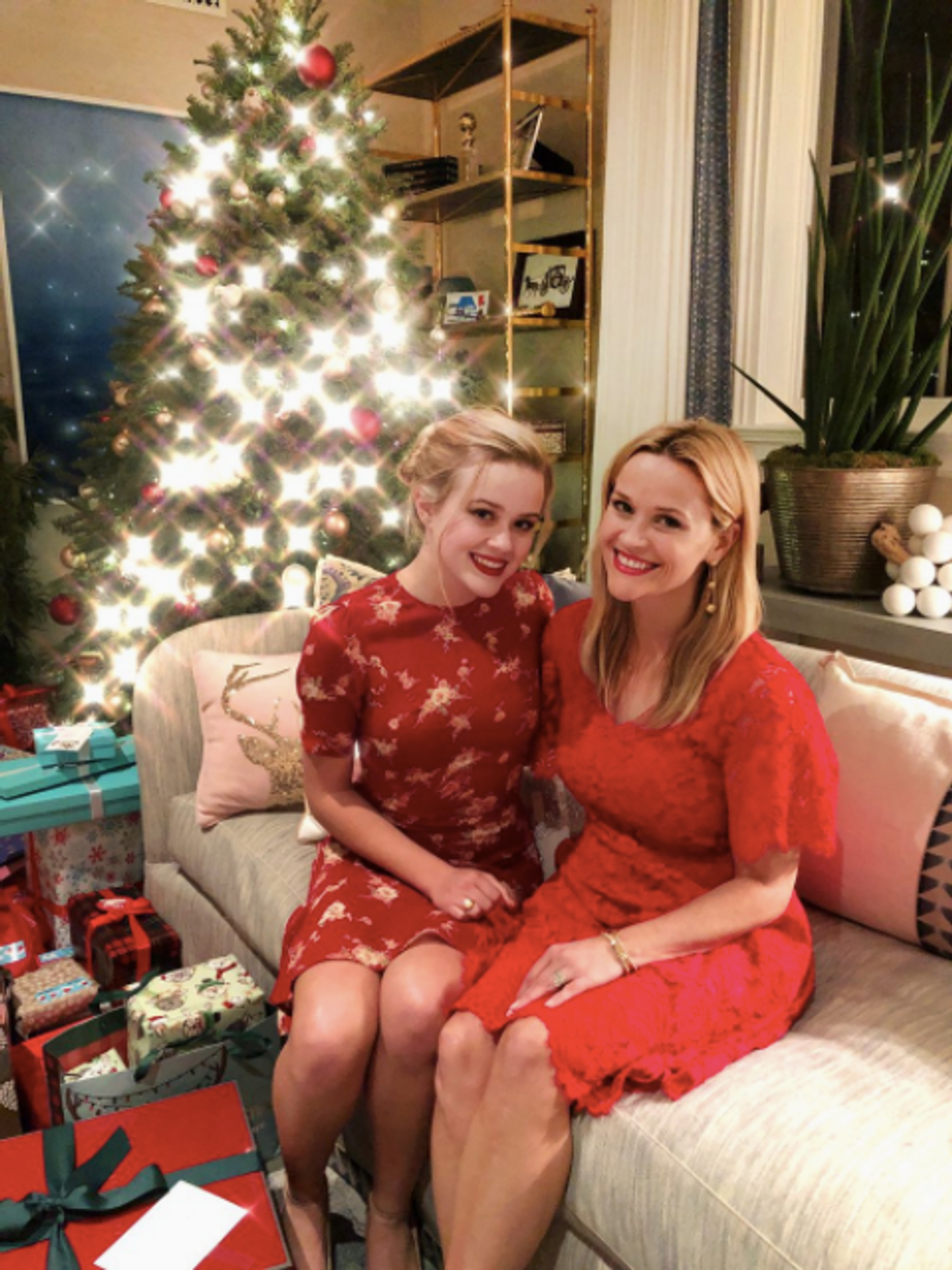 Twitter seemed to agree:
@YesWeCayenne @RWitherspoon I did too!!! Lol!!

— t (@t)1514223062.0
@RWitherspoon Merry Christmas! 💚 (I'm convinced you and Ava are actually twins.)

— Theophania Blair (@Theophania Blair)1514173023.0
@RWitherspoon Saw the 2nd picture and wasn't sure which one was you...

— Craig St. Jean (@Craig St. Jean)1514217738.0
Witherspoon also shared a message with her fans, reading: "Find your tribe. Love them hard."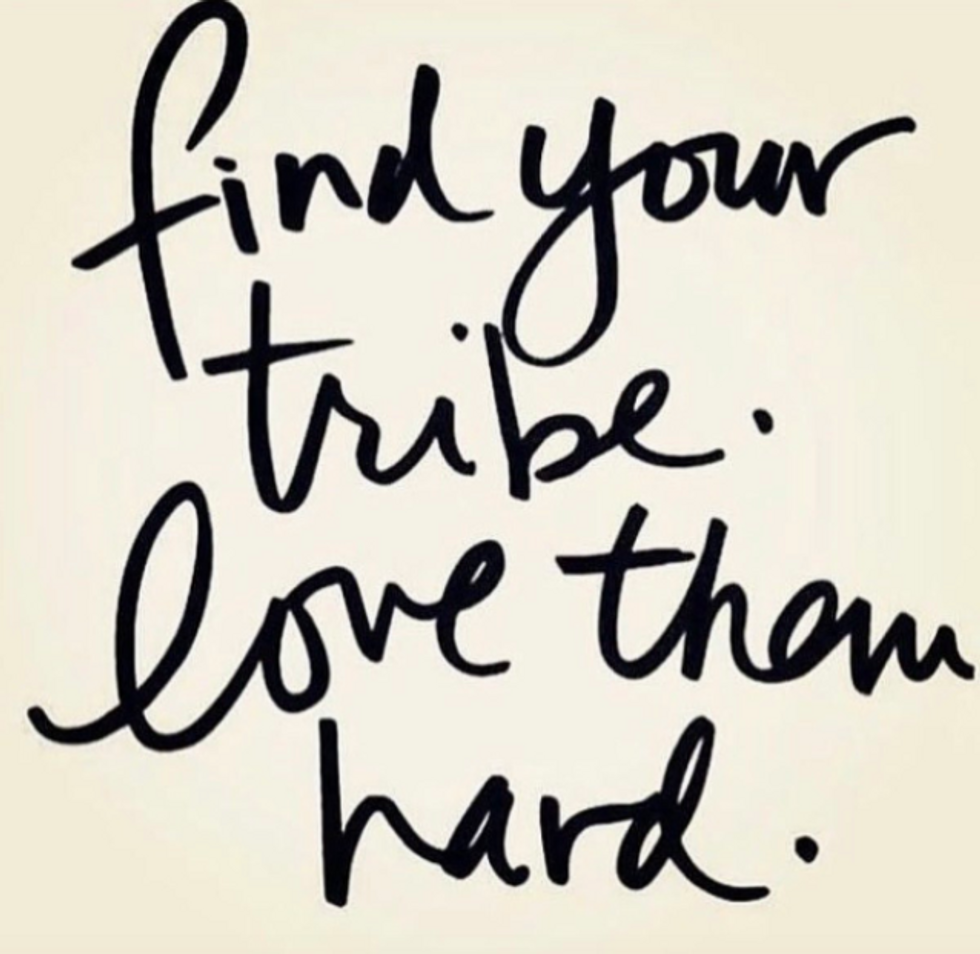 And Twitter treasured the sentiment:
@RWitherspoon Agreed @RWitherspoon 'Find your tribe. Love them hard'

— nicole elliott (@nicole elliott)1514237367.0
@RWitherspoon Love this and same to you! I have to borrow that quote!

— Gmetoo Degeon (@Gmetoo Degeon)1514207592.0
Merry Christmas everyone!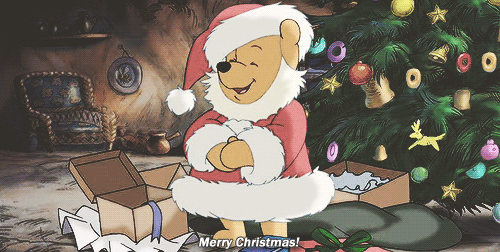 Please SHARE this with your friends and family.
H/T: Twitter