Full House actress Candace Cameron Bure offered up a bible verse in response to reality TV star and influencer JoJo Siwa calling her the "rudest celebrity I've met."
Joelle Joanie "JoJo" Siwa–who is known for appearing on two seasons of Dance Moms along with her mother–made a non-verbal TikTok video while in a bikini and lounging by the pool.
In the clip, she responded to prompts about her interactions with celebrities by showing individual photos of them on her smartphone.
Among the featured pop culture personalities shown in flash succession were Miley Cyrus–who was apparently the "nicest celebrity I've met", SpongeBob SquarePants, "celebrity that did me dirty," Zendaya, who was her "celebrity crush", and Bure–whom Siwa dubbed, "rudest celebrity I've met."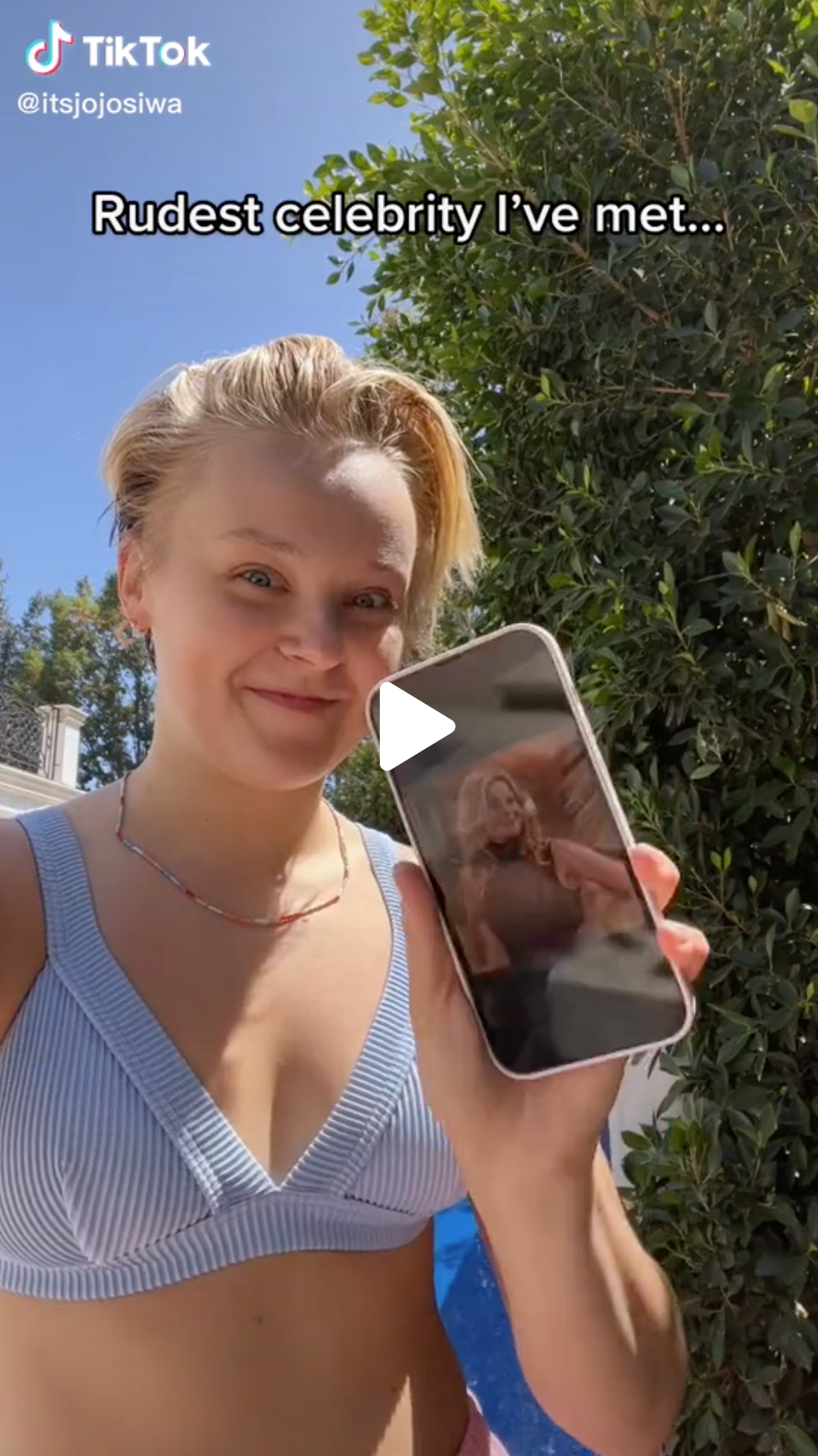 @itsjojosiwa/TikTok
In case anyone missed it, TikTokers confirmed the identity of the person with the unflattering description.


@itsjojosiwa/TikTok

@itsjojosiwa/TikTok

@itsjojosiwa/TikTok
Whether or not it was in direct response to Siwa or just another day of spreading the gospel, Bure–who is a conservative Republican Christian–shared a Bible verse, Isaiah 26:4, on her Instagram Stories.
"Trust the lord always," it read.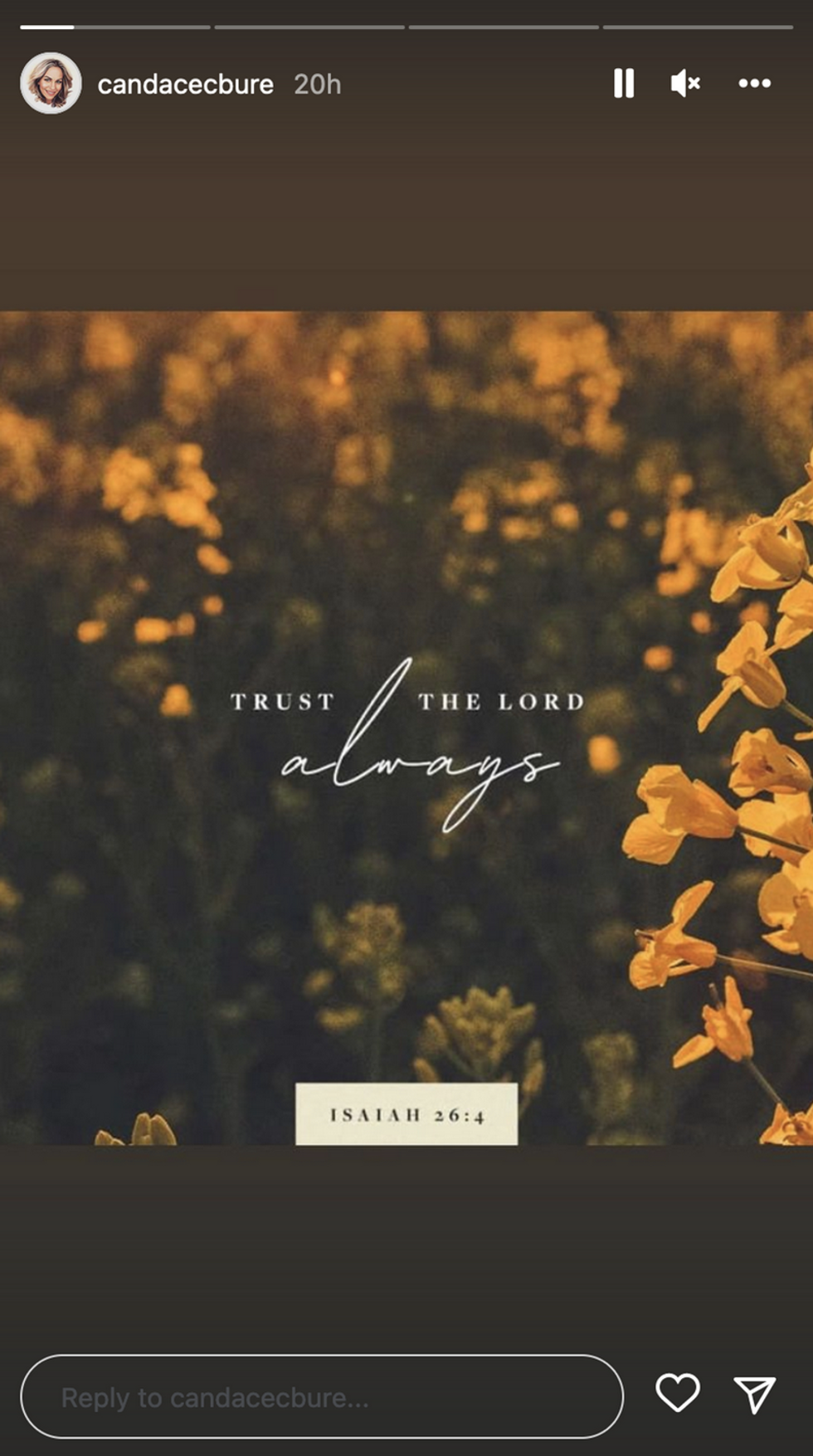 @candacebure/Instagram
While Siwa did not go into details about why she thought Bure was not the kindest celebrity, the pair have crossed paths before.
Both are former contestants on Dancing With the Stars and they also appeared as guests on The Kelly Clarkson Show in December 2019.
In the episode, Bure came on the show bearing gifts for the host and fellow guests.
"I hear you like sweet things," Bure told Siwa, who unboxed her gift to reveal a strand of cookie cutters and some recipe cards "so you can have someone make them for you on tour."
Siwa responded, "or I can make them tonight!"
She also could have met Bure for the first time in 2016 at the premiere of Fuller House–a reboot of the popular family sitcom, Full House, in which Bure played and reprised the role of D.J.
Siwa posted an Instagram photo of herself attending the event.
Some Bure stans disagreed with Siwa in the comments.

@itsjojosiwa/TikTok

@itsjojosiwa/TikTok
Although it's impossible to know what goes on in Hollywood out of the public's eye, one thing's for sure.
We may never see a collaboration between the two in the near future.