Hugely popular Korean boy band BTS (Beyond The Scene) spoke at a ceremony for UNICEF's global partnership Generation Unlimited.
---
Appearing before the 73rd session of the UN General Assembly, Kim Nam Jun, the band's leader and spokesperson, took to the mic to deliver a speech on self-acceptance that had people in tears around the world. Namjoon said in part:
I had one sanctuary, and that was music. There was a small voice in me that said, 'Wake up, man, and listen to yourself.' But it took me a long time to hear music calling my name.

Tell me your story. I want to hear your voice, and I want to hear your conviction. No matter who you are, where you're from, your skin color, gender identity: speak yourself. I have many faults and I have many fears, but I am going to embrace myself as hard as I can, and I'm starting to love myself, little by little.

The group has over 13 million Instagram followers and recently beat Taylor Swift's record for largest music video release when their song Idol garnered 45 million views in one day.
Young people are feeling inspired.
We haven't seen this kind of global reaction since these guys took the world by storm.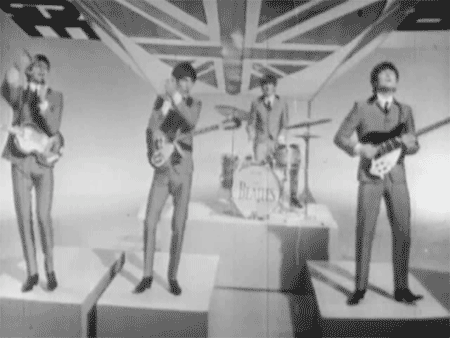 media.giphy.com
And it's not just youngsters; older people appreciate the message too.
You can watch the full speech below.
We hope to hear much more from this group in the future!