A new collection of historical photographs is hitting shelves on October 19.
The book, The Paper Time Machine: Coloring the Past, by author and Retronaut creator Wolfgang Wild, and features 124 images dating from as far back as 1843. The original black-and-white photos have been digitally colorized to give an even more vivid glimpse into the past.
---
Like this photo from 1919 which features the "Harlem Hellfighters," the first African-American regiment to join the fighting in World War I: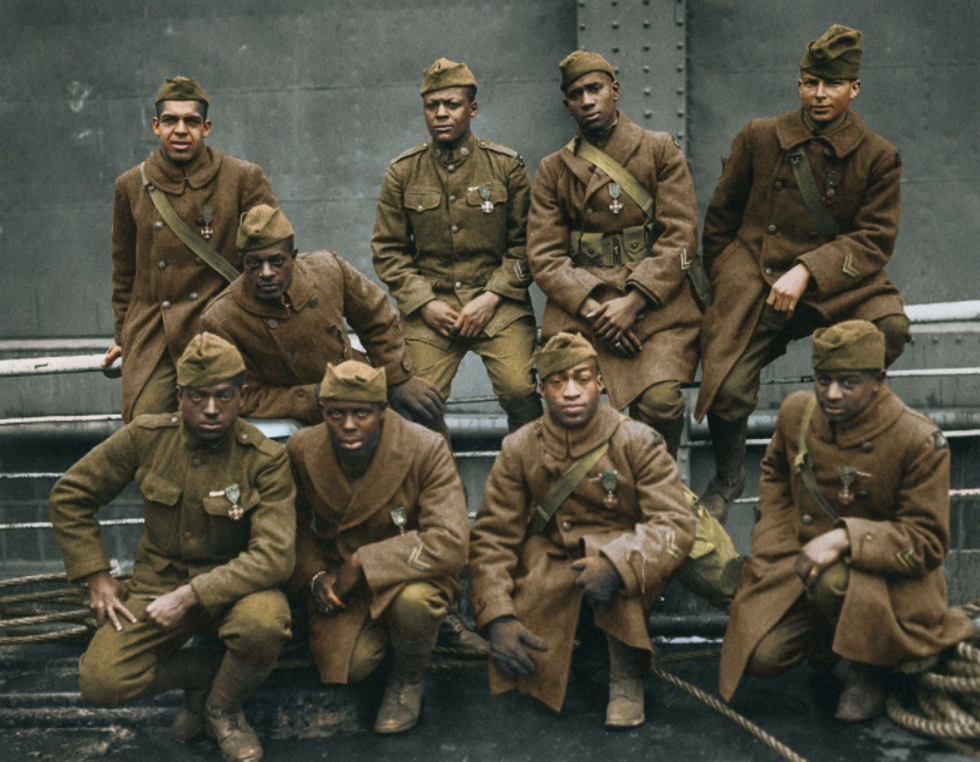 Or this 1885 photo which shows a meeting between Sitting Bull and Buffalo Bill during a performance of Buffalo Bill's Wild West Show in Montreal: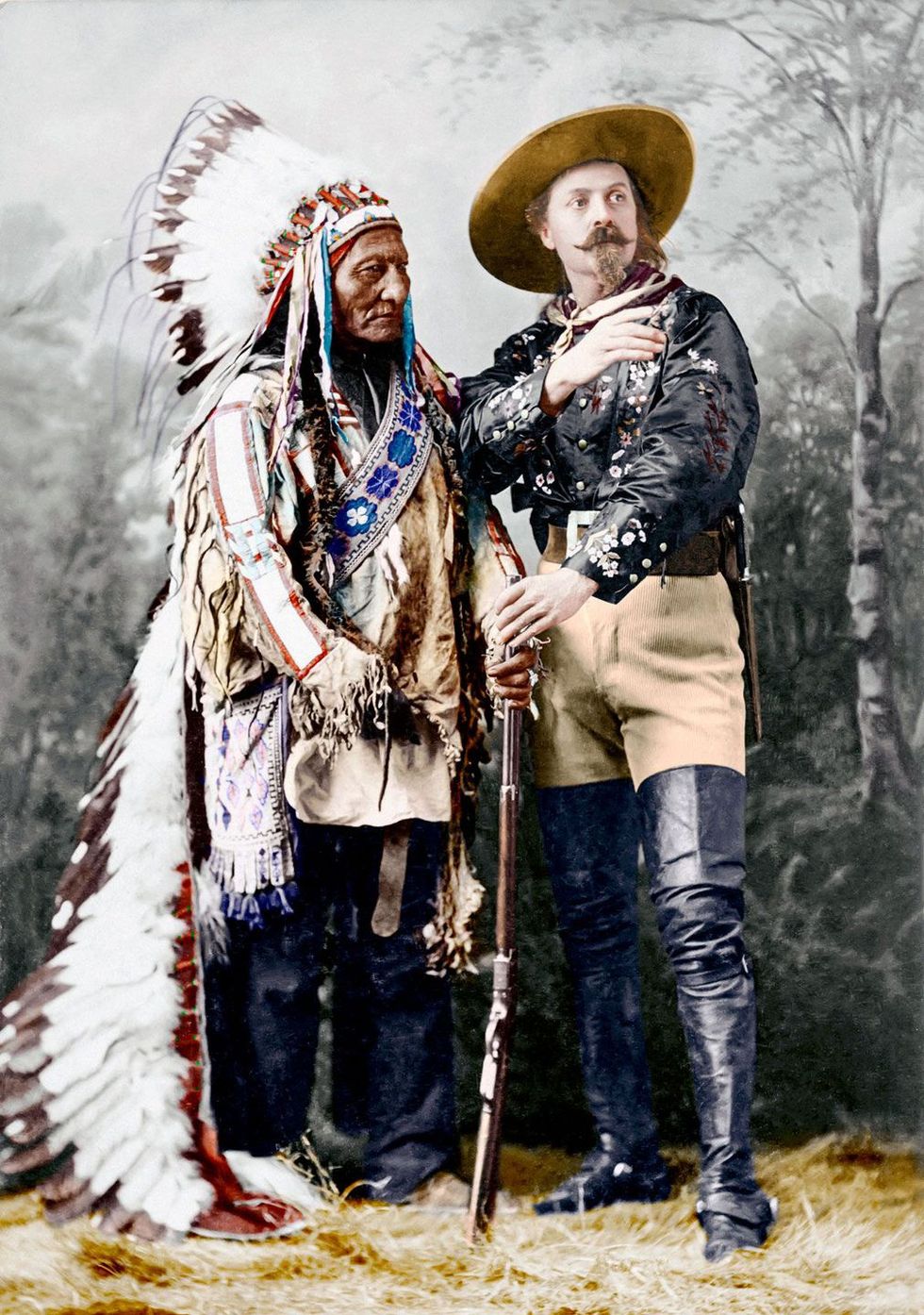 "Early photographic technology lacked a crucial ingredient – color. As early as the invention of the medium, skilled artisans applied color to photographs by hand, attempting to convey the vibrancy and immediacy of life in vivid detail," the book advertisement says on Amazon. "In most cases this was crude and unconvincing. Until now. The time-bending images in The Paper Time Machine have been painstakingly restored and rendered in full and accurate color by Jordan Lloyd of Dynamichrome, a company that has taken the craft of color reconstruction to a new level. Each element of every photograph has been researched and color-checked for historical authenticity."
The blurb asserts: "It is as close to time travel as we are ever likely to get."
Here's another photo from New York City in 1947, which shows the River Boat Jazz Band making its way through Times Square on a horse-drawn carriage: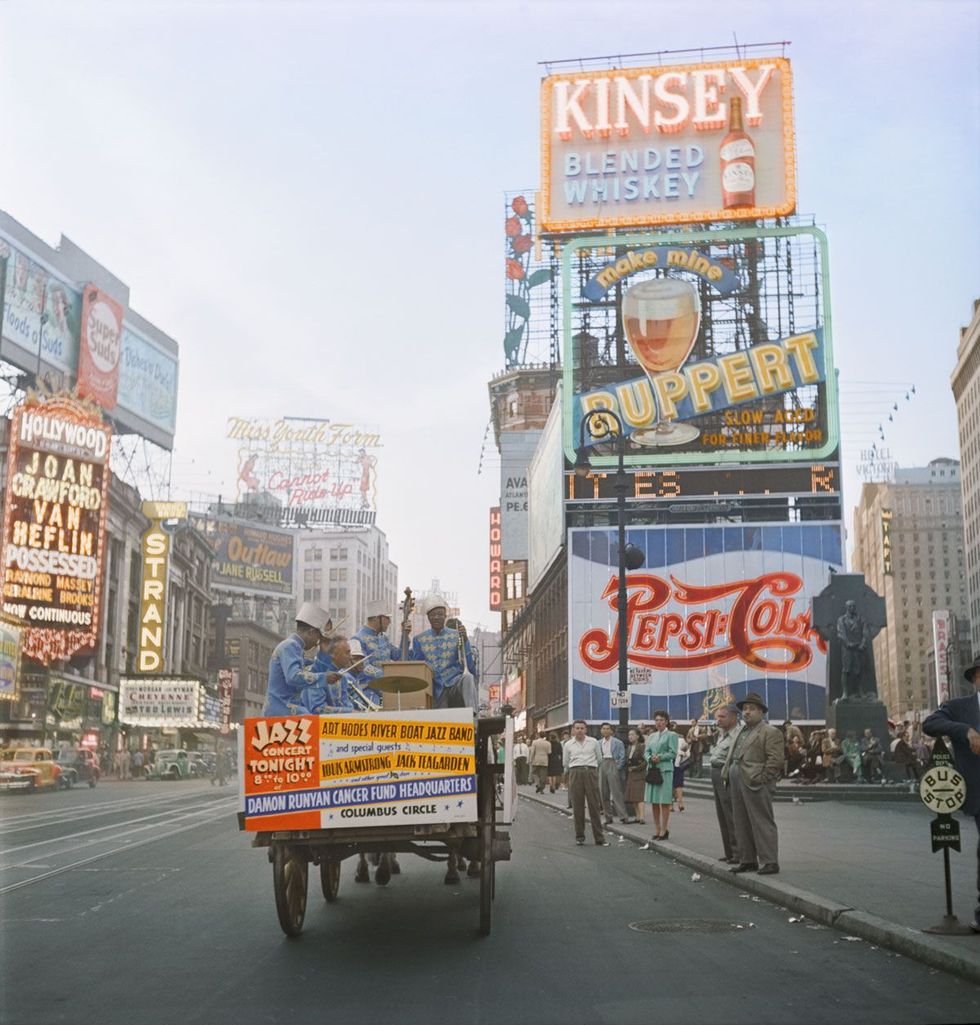 Another iconic image features the building of the Statue of Liberty in French sculptor Frederic Auguste Bartholdi's Paris workshop in 1882. The statue was supported internally with help from engineer Gustave Eiffel before being shipped to America in parts and reassembled for its dedication in 1886.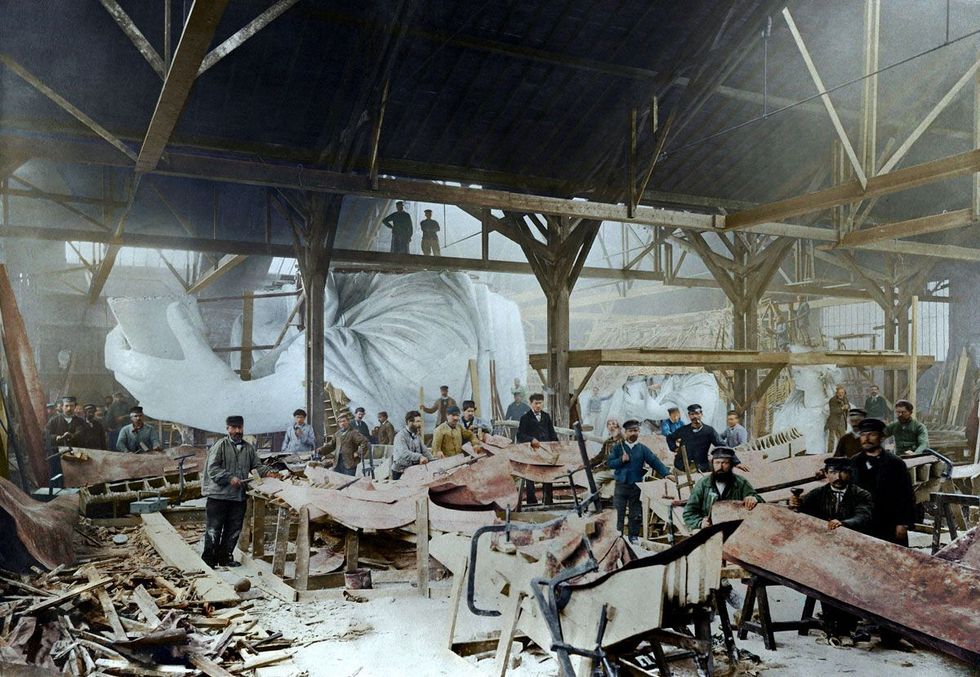 The colorization trend has taken photography by storm in recent years, and Twitter history buffs have been doing some impressive work of their own:
U.S. paratroopers crossing a river in southern Vietnam, 1965. Photo by Henry Huet, colorized by Wayne Degan https://t.co/D9RtigJcWy

— History Lovers Club (@History Lovers Club) 1507917660.0
(Colorized by me) #OnThisDay 1947, 70 years ago, Gen. Chuck Yeager (@GenChuckYeager) broke the sound barrier. https://t.co/STtgPVVLBo

— Marina Amaral (@Marina Amaral) 1507979818.0
Colorized photo of Lenin speaking on May Day 1919, in Red Square where his mausoleum now stands. https://t.co/tEWBa2GPO1

— Daniel (@Daniel) 1507859368.0
The images do seem incredibly life-like and help bridge the gap between history and modern day in a very effective way. Color us impressed!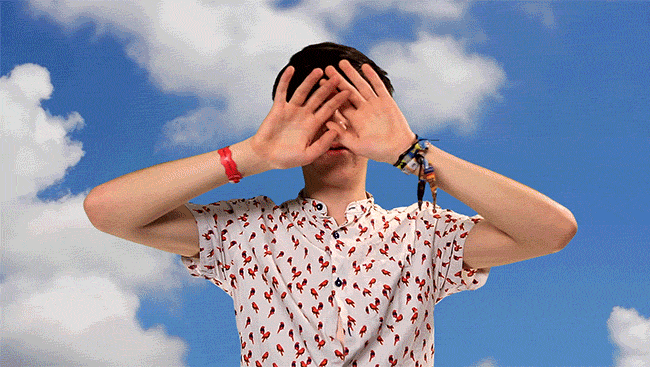 Please SHARE this with your friends and family.