Racism is an international issue, and one Black British actor is calling attention to it.
Actor Noel Clarke sparked a discussion about racism in Britain's film industry.
Clarke is BAFTA winning actor, and is known for a recurring role on the hit show Doctor Who and for creating Kidulthood, a popular movie trilogy. Despite his numerous successes and impressive resume, Clarke is still apparently struggling to get respect as a Black actor and creator.
Clarke took to Twitter to talk about his latest show that he co-created and stars in, Bulletproof.
Bulletproof is the Biggest Returning Drama on the network Sky One. Clarke thanked fans of the show for helping it become successful, but also addressed the struggles of getting the show on the air.

Clarke tweeted about the "prevalent" racism in Britain's entertainment industry and society.
He explained no one expected Bulletproof to be a success because it had two black leads.
Fans expressed disappointment that anyone could have doubted Bulletproof, especially based on the race of the cast.

Clarke further backed up his point by sharing the poster for a movie he starred in last year, Fisherman's Friends.
Clarke's name is listed alongside his co-stars on the poster. Yet, he is the only one not to be pictured among the six other leads.
He even pointed out the spaces in the poster where he could have been pictured.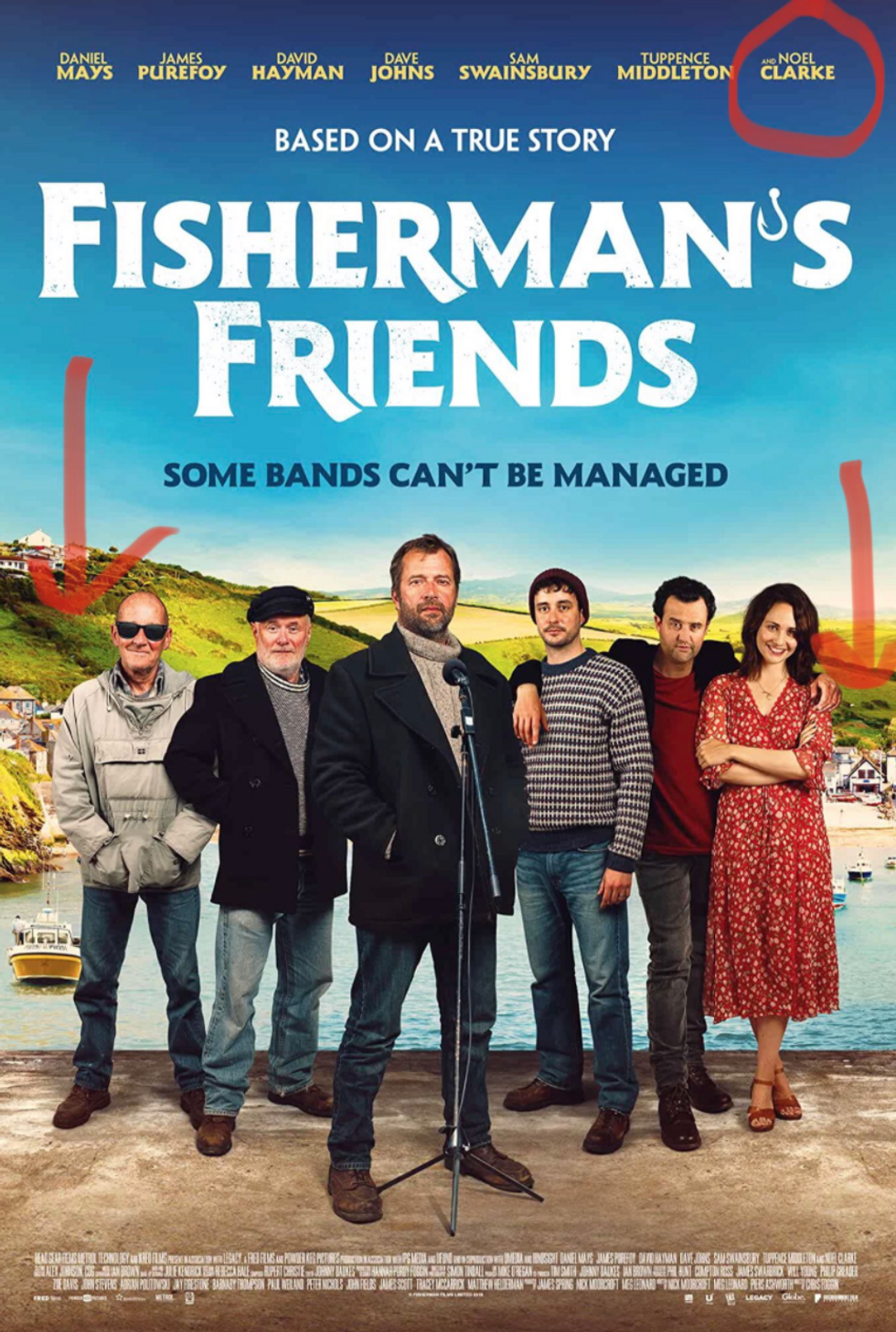 @NoelClarke/Twitter
He lamented that none of his co-stars spoke out for him, and that he was just as famous and involved as the rest of them, so there was no logical reason to exclude his image.

His fans agreed that the snub was inexcusable and nonsensical.
His fans also felt that his absence probably had to do with race.
Clarke's tweets were sparked by a cop murdering George Floyd, an African American man, in the United States, and the consequent protests against racism that are taking place across the globe. Celebrities of all backgrounds, such as singer Billie Eilish and British actor John Boyega, have also started discussing racism on social media.