On Tuesday, May 12, Australian treasurer Josh Frydenberg went before Parliament to update the nation's politicians on the effects the pandemic has had on the economy.
Unfortunately, it sounded like the pandemic was already affecting the treasurer.
---
As Frydenberg spoke about how Australia's record spending was buoying citizens kept out of work by the pandemic, he began to cough.
Despite drinking water and trying to stop, he continued to cough for minutes while trying to get out his words.
After his speech—which he jokingly noted was "too long" as he tried to make it through—Frydenberg said that he would be self-isolating while awaiting virus test results as a precaution.
In a statement, he said:

"Today while delivering my ministerial statement I had a dry mouth and a cough. The [deputy chief medical officer] advised me that out of an abundance of caution it was prudent I be tested for COVID-19. Following the receipt of his advice I immediately left Parliament House to be tested and will await the result in isolation."
On Twitter, many chastised Frydenberg for his poor coughing etiquette.

Early the next morning, Frydenberg announced he had tested negative for the virus.

Before beginning his self-isolation, Frydenberg said in his speech that the pandemic had created a "health and economic shock the likes of which the world has never seen." He asked Australians to "stay strong" and "stay together."

Take care of whatever tickles your throat with Honees Menthol Eucalyptus Cough Drops (24 packages) available here.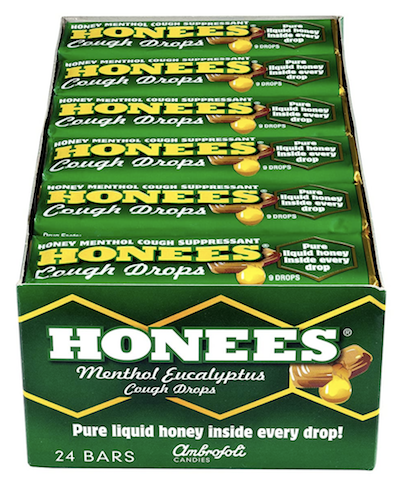 Amazon