On the morning of March 29, a 65-year-old Asian woman was attacked on her way to church.
Recorded on video surveillance from an apartment building in Manhattan, the woman can be seen stopping suddenly and then being repeatedly kicked.
Reports say the attacker could be heard yelling:
"F*ck you. You don't belong here."
Three security guards could be seen staring at the scene, then one them closed the sliding door.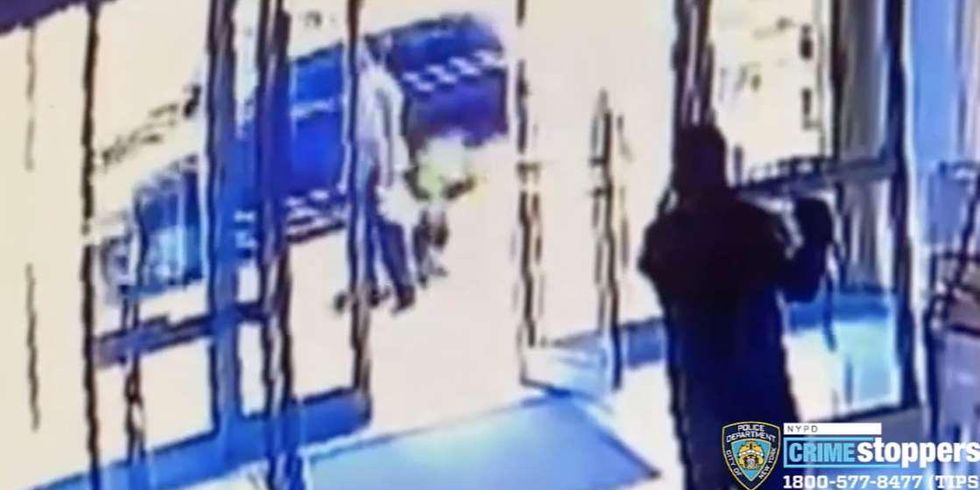 NYPD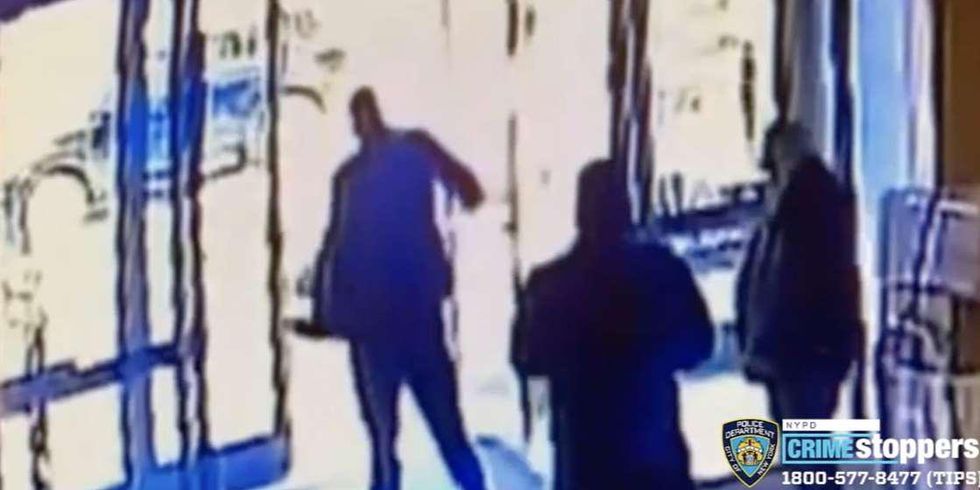 NYPD
None of the men helped the woman during the attack or after.
You can see the surveillance footage released by the NYPD here:
WARNING: violence
People wanted to know how the security guards' employers would react.
The security guards have been suspended by the Brodsky Organization.

Many are outraged by the lack of response from the onlookers during the attack.
NYPD used other surveillance footage to identify the man behind the crime.

He has since been arrested according to a tweet sent out by the NYPD Hate Crimes Twitter account.
The rise in attacks is not new according to Stop AAPI Hate, a nonprofit organization dedicated to tracking and responding to Asian American and Pacific Islander hate.
In a report covering instances of hate crimes against AAPI individuals from the beginning of March 2020 to end of February 2021, there have been 3,795 incidents nationally received by Stop AAPI Hate. Within those reports, 11.1% of them were physical attacks.

The incident from Monday comes in the wake of an Atlanta, GA shooting at an Asian spa, a 91-year-old Asian man being pushed to the ground, and a man driving through a Stop Asian Hate rally.
However, the increased hate comes from rhetoric pushed by former President Donald Trump based on a study of his Twitter activity. He has been seen calling COVID-19 the 'Chinese Virus' or the 'Kung Flu' which only adds to the growing attacks on Asians and Pacific Islanders, regardless of if they are from China or not.

If you'd like to support or donate to stop the racism on AAPI people in America, you can find more information here.