Police in Los Angeles County are investigating a possible hate crime after a man drove his car through a "Stop Asian Hate" rally in the LA suburb of Diamond Bar on Sunday.
Thankfully, there were no injuries, but videos of the incident show the man driving his car through a group of marchers and hurling racial epithets.
The rally was held in response to the mass shooting last week at three Asian spas in Atlanta, six of the eight victims of which were Asian-American.
In video of Sunday's incident, protestors were seen exchanging words with the driver of a black Honda Civic at a red light in Diamond Bar, the population of which is predominantly of Asian descent. Los Angeles news station KCAL-9 reported that the driver had been shouting anti-Asian and anti-Black slurs at the protestors.
As the group of demonstrators crossed the street in the crosswalk, the black Honda made an abrupt and illegal U-turn, appearing to aim his vehicle towards a Black protestor, one of those who had exchanged words with the driver moments before.
Thankfully, the protestor cleared the car's path before any injuries occurred. The driver, who appeared to be a White man in his 50s, then pulled his car over and got out to yell racial slurs at the crowd again, screaming "Fu*k China."
KCAL-9 also reported that he threatening told the crowd that he'd be back.
While no other incidents of anti-Asian violence have previously been reported in Diamond Bar, the neighboring suburbs of Rowland Heights and Hacienda Heights, which are also heavily populated by Asian Americans, have recently seen an elevated number of violent incidents against Asians.
LA County Sheriff Alex Padilla called the incident "hateful" in a tweet on Monday, and confirmed that it is being investigated as a hate crime.
On social media, people were horrified and shaken by the incident.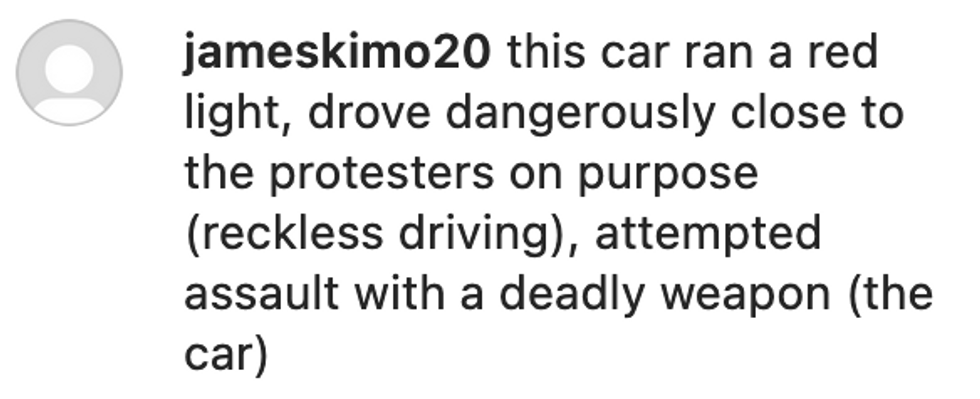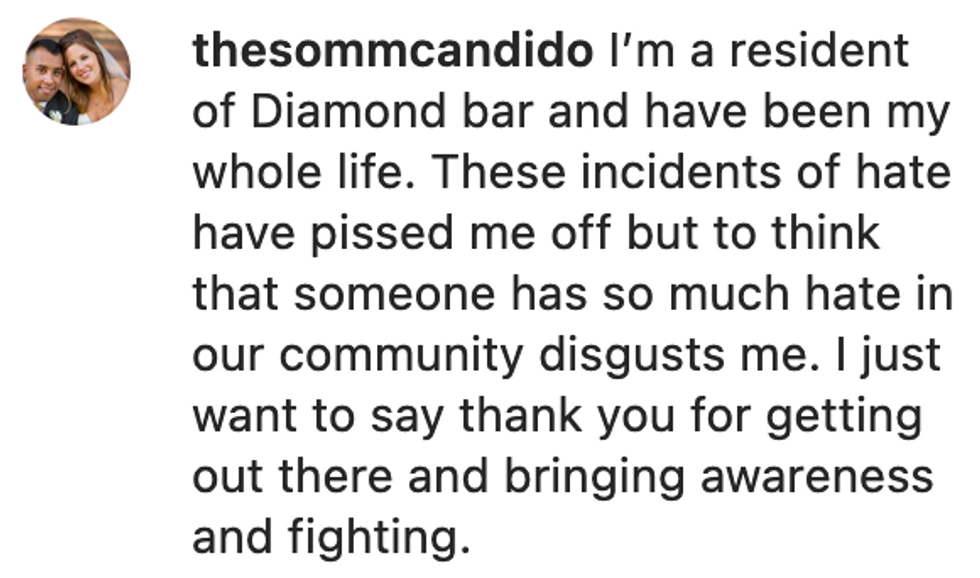 Anti-Asian hate crimes have increased by 150% in the past year in America's largest cities, beginning just after the pandemic began. Many experts believe the rise is at least partly attributable to former President Donald Trump's rhetoric around the pandemic, which he repeatedly blamed on China and referred to with racist terms.