In a series of Instagram posts, Anna Paquin—known for her roles in True Blood and X-Men or her latest project Flack—called out the trolls on her posts acknowledging the International Day Against Homophobia, Transphobia, and Biphobia.
Paquin posted to Instagram on May 17 with the caption:
"As always sending love to my #lgbtqia+ siblings."
Since then, she received hate comments and called them out on her Instagram story.
One commenter said:
"I don't know if it's just me but I am getting tired of seeing 'bi' celebrities consistently advocate for it only to end up conventionally married to men with multiple children living out the white picket fence life."
Paquin captioned that story post with:
"Ah yes.... The 'you aren't queer enough' BS"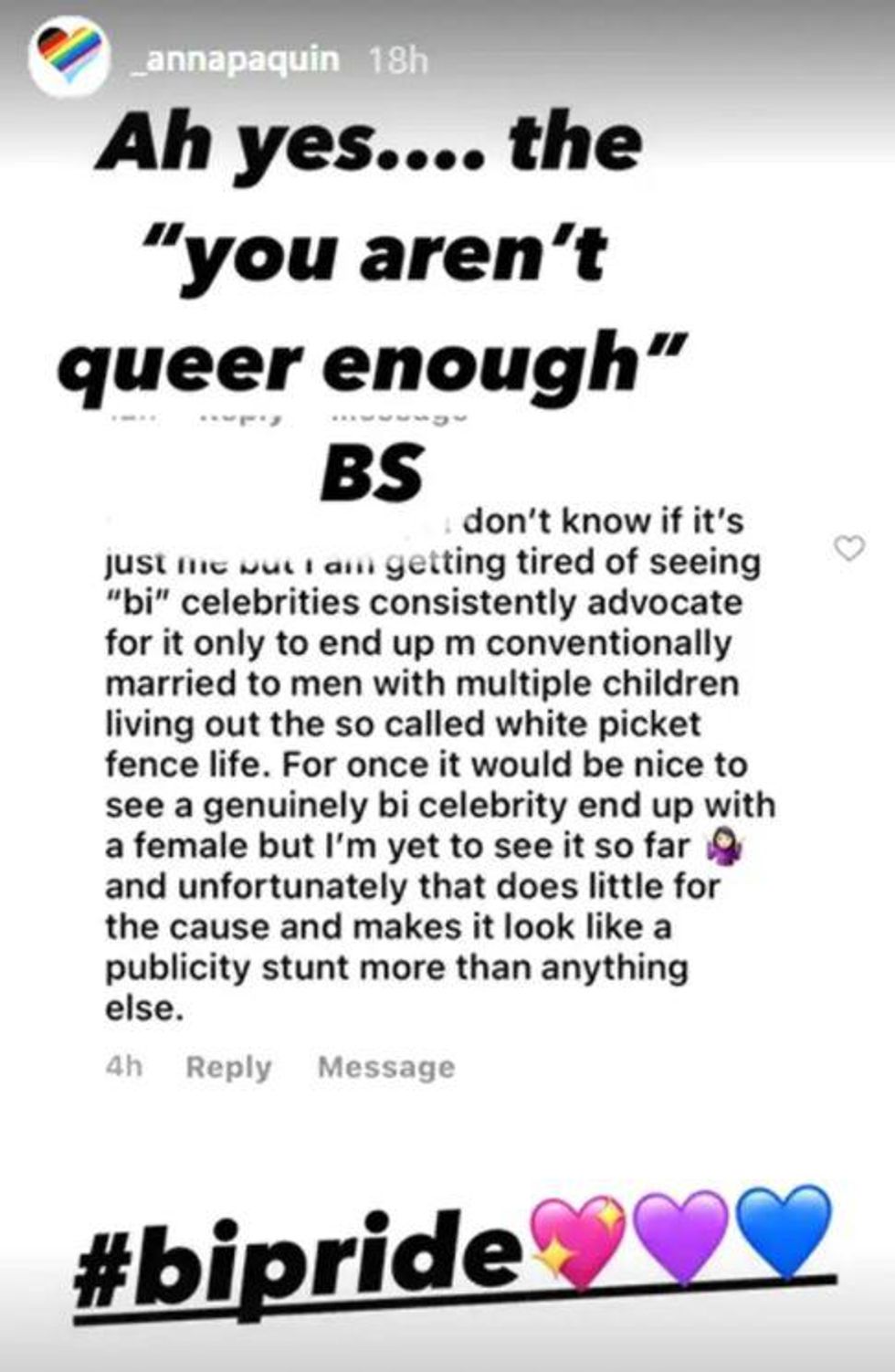 @_annapaquin/Instagram
Paquin then came out with another Instagram post with a rainbow background:

"I'm a #proudbisexual who is married to a wonderful human who happens to be a man."
The caption read:
"If he doesn't have a problem with it why should anyone else? #loveislove #f*ckbierasure #bipride"
She also made an Instagram post exposing other bigoted comments a troll chose to leave on her post.
This isn't the first time Paquin has spoken up about equality for the LGBTQ+ community. Paquin initially came out as bisexual in 2010 during a campaign featuring other LGBTQ celebrities called Give a Damn to promote equality.

In 2012, Paquin told Zooey magazine:
"I'm sure for some people saying they're bisexual feels less scary than making a statement that they're gay."
"For me, it's not really an issue because I'm someone who believes being bisexual is actually a thing.
"It's not made up. It's not a lack of decision."
Then in 2014 she posted about being a "happily married bisexual mother," and promoted the NOH8 Campaign, It Get's Better, and Equality California.
Whether they were fans of Paquin or just started following her now, the comments from followers were supportive.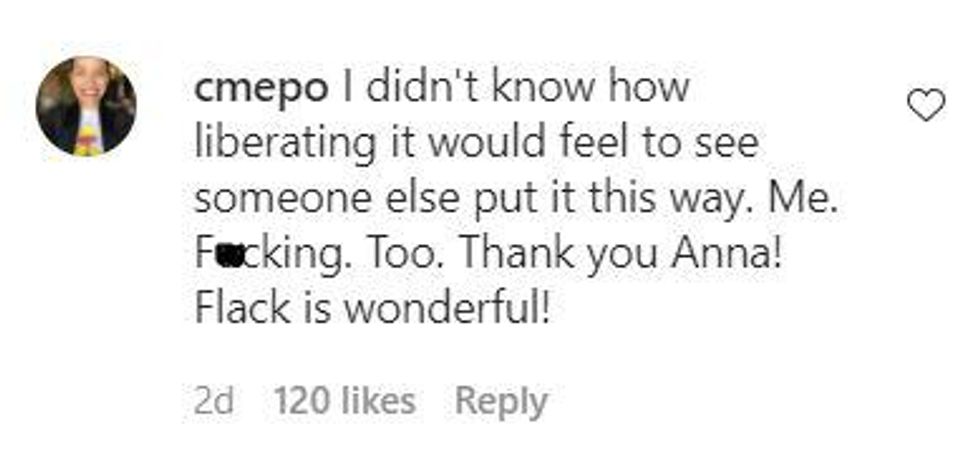 @cmepo/Instagram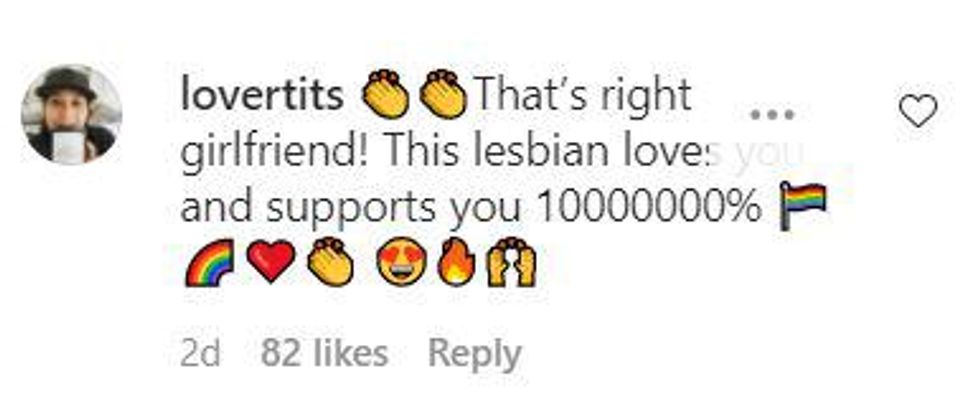 @lovertits/Instagram

@moonknightgypsy/Instagram

@stonecolddaddy/Instagram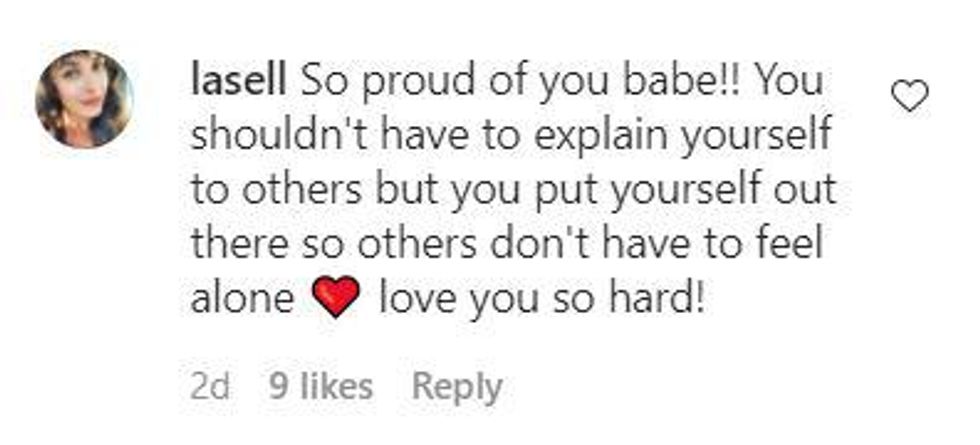 @lasell/Instagram

@monmon71/Instagram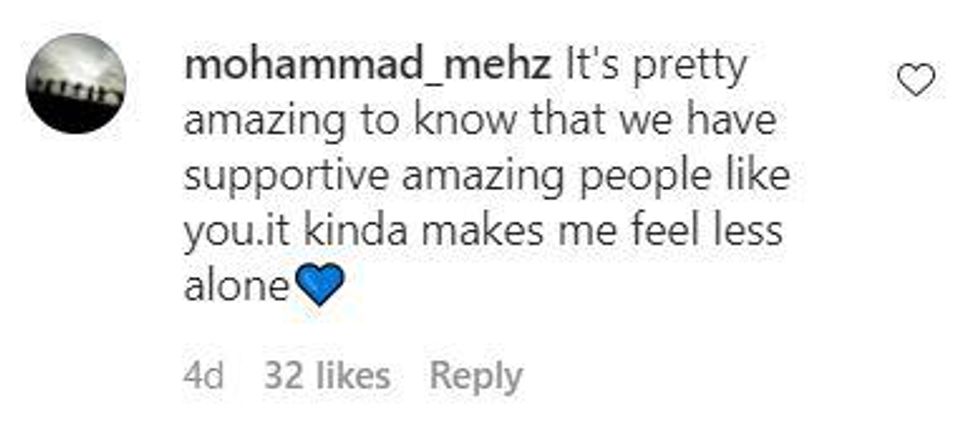 @mohammad_mehz/Instagram

@hibaseager/Instagram

@luckbeagigi/Instagram

@scottyb_random/Instagram
Her last rainbow-clad post was a repost from @mattxiv about the term biphobia not really being a "fear," which sparked a great dialogue in the comments.
Her caption said:

"I would love for us to come up with a term that doesn't paint the bigots as victims of 'fear'.... thoughts?"
We cannot wait to see what Anna Paquin does next.