Lovers of the Broadway smash hit musical Hamilton, get ready.
We thought the Pulitzer Prize-winning, pop culture sensation couldn't get any better. And then we got the Hamilton Mix Tap, and it turned out we were wrong.
And if imitation is the best form of flattery, then this show just got an undeniably adorable compliment from comedian Alex Fossella.
For you see, Fossella has done the unimaginable (see what I did there?): he's cast an all-French-bulldog version of Hamilton. I mean, if you thought you loved Aaron Burr before, just wait until you see him with the cutest little smooshed-in face.
---
Fossella has been chronicling his journey from the beginning of the casting process, when he only had his Alexander Hamilton (the adorable Mr. Doodles) and a dream.
He made the call for other Frenchies to fill out his all-star cast:
And soon, the cast list was starting to grow.
Fossella managed to find the pooch with the right gravitas to portray George Washington:
And the perfect blend of sass and heart in his Angelica Schuyler:
As for Hamilton's wife (and *SPOILER* eventual widow), Eliza, Petunia was the obvious choice:
Rounding out the Schuyler sister trio as Peggy was this cutie:
Ok, so maybe we lied that the cast would be all French bulldogs. After all, you need a villain to portray King George. And what better nemesis is there for a fledgling nation of dogs than a hairless monarch cat: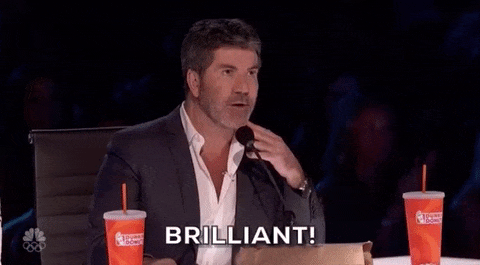 "You'll be back..."
Next up is everyone's favorite Revolutionary spy, Hercules Mulligan:
And pulling double duty as Philip, the ill-fated eldest son of Alexander Hamilton, and John Laurens, a close ally of Hamilton, is this proud little guy:
You can't have your Alexander Hamilton without your Aaron Burr, of course:
And then there's famed Loyalist and Hamilton foe, Bishop Samuel Seabury:
It takes an extraordinary talent to step into the double role of Thomas Jefferson and the Marquis de Lafayette, but this fellow seems like he's got the chops:
With the cast now assembled, an accurate logo was essential:
Rehearsals have just gotten underway. And from the sound of it, there might already be some backstage drama:
We can't wait watch the rest of the production unfold. If nothing else, we at least have a legit storyline for Smash season 3 (please bring it back).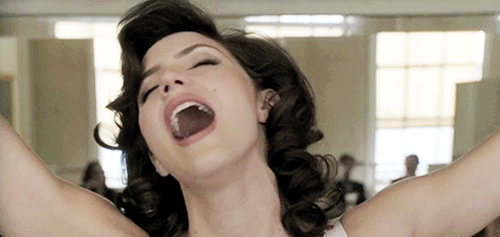 Let them be your star, mmkay?
H/T: Twitter