---
Children of the White House press corps were invited to go trick or treating with Donald Trump inside the fright house on Friday, but the excursion quickly went from treat to awkward when he joked about the costumed kids' parents and discussed "weight problems" with the trick or treaters who just wanted candy.
Rest assured, the president didn't terrorize the children up close, but they surely appeared apprehensive about getting any closer to 45 behind his foreboding desk.
Halloween at the White House is a tradition with varied activities spanning five decades, but children decked out in their best ghoulish-garb and interacting with the president is expected. What was unpredictable this year, however, were Trump's weird jokes.
"I cannot believe the media produced such beautiful children," Trump said, as the trick or treaters were forced to share the same space with him. "How the media did this, I don't know."
"Come on over here. Come on right here," he barked, tapping a reluctant participant dressed as Princess Leia.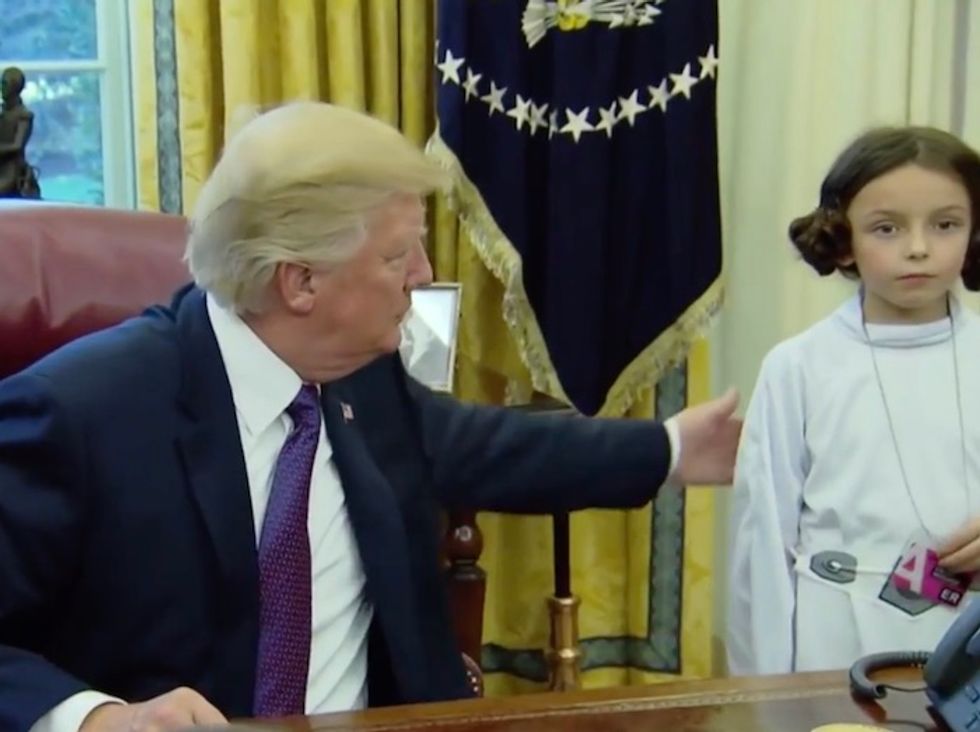 "Do you know who they are?" he asked the kiddos, as he pointed at the press. "They are the friendly media."
One girl was terrified and confused as she could be audibly heard whimpering. "Are you crying? Come here, sweetheart," he said, among the blank faces and the white noise of shutter releases echoing in this chamber of horrors.
In between pauses that felt eternal, he turned to one of the kids and asked about her parents. "Are you going to grow up and be like your parents?" But he quickly withdrew his question, saying, "Mmm, don't answer that. It can only get me in trouble. You have wonderful parents, right?"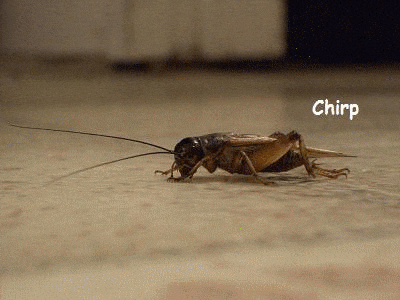 Sarah Huckabee Sanders saved the moment with a cameo, carrying special treats for Trump to hand out. Finally, something the kids were looking forward to, arrived.
Trump examined what appeared to be special edition Hershey's Kisses embossed with the presidential seal.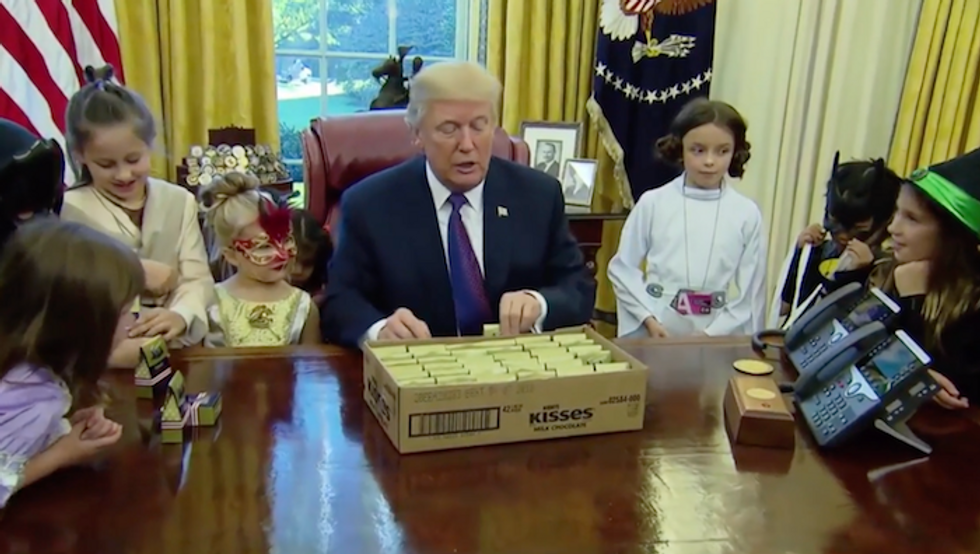 But then, what happened next was a hair-raising and uncomfortable situation.
"Well, you have no weight problems," Trump told the kids. "That's the good news, right?" Everyone may not understand Donald Trump's odd sense of humor, but there's nothing like filling a dead room with quips about weight problems.
The response to the "weight" comment was a big boo on Twitter.
It was time to wrap things up. Trump congratulated the press for raising such great (and patient) kids. "Congratulations, folks. You did a good job. Well, here you did a good job," he emphasized by pointing to the kids.
Happy Halloween, kids. Don't let Sean Spicer jumping out of the bushes scare you on your way out.
Please SHARE this with your friends and family.
H/T - twitter, bustle, vanityfair, youtube, huffingtonpost