A woman left so embarrassed when she began balding aged 21 that she'd sleep in hats to hide the truth from her boyfriend has now bravely posted photos of her intricately-painted scalp online.
Hannah Goozee, 29, was completing her dissertation at Oxford Brookes University when her hairdresser noticed bald patches around her ears.
Initially, the pediatric occupational therapist assumed the thinning was due to tying her hair back – but the problem worsened, until she was eventually diagnosed with alopecia.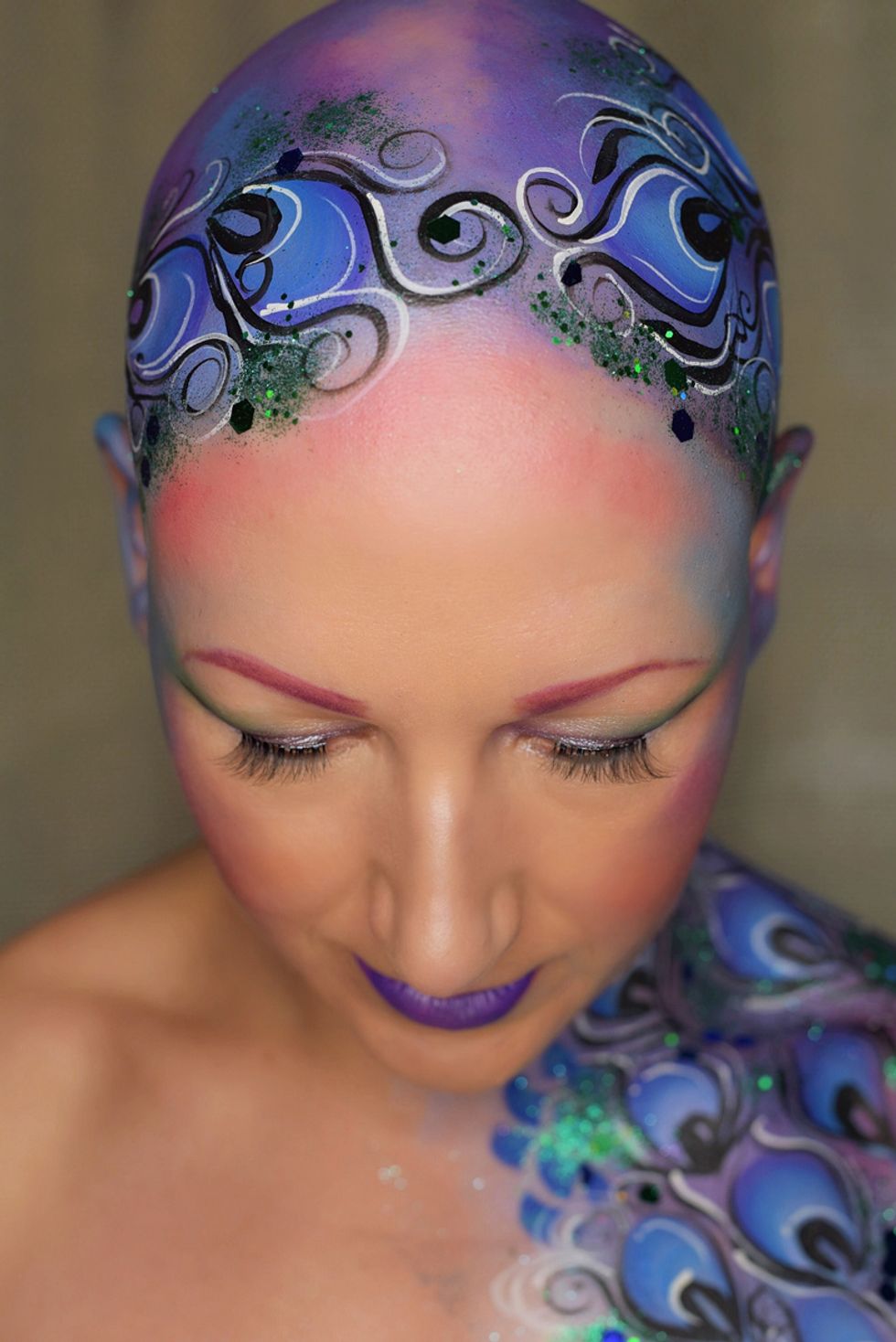 Hannah's stunning body art (PA Real Life/@zoe_artistsharvest)
For years, she hid her condition, even sleeping in a hat or scarf around her boyfriend, IT worker Simon Lewis, 31.
But last month, courageous Hannah, of Basingstoke, Hampshire, finally embraced the way she looks by having her head painted and posting the poignant snaps to Instagram.
She said:
"I always saw my bald head as ugly. But finally, with the gorgeous body art, it is pretty and something I could feel happy and proud of."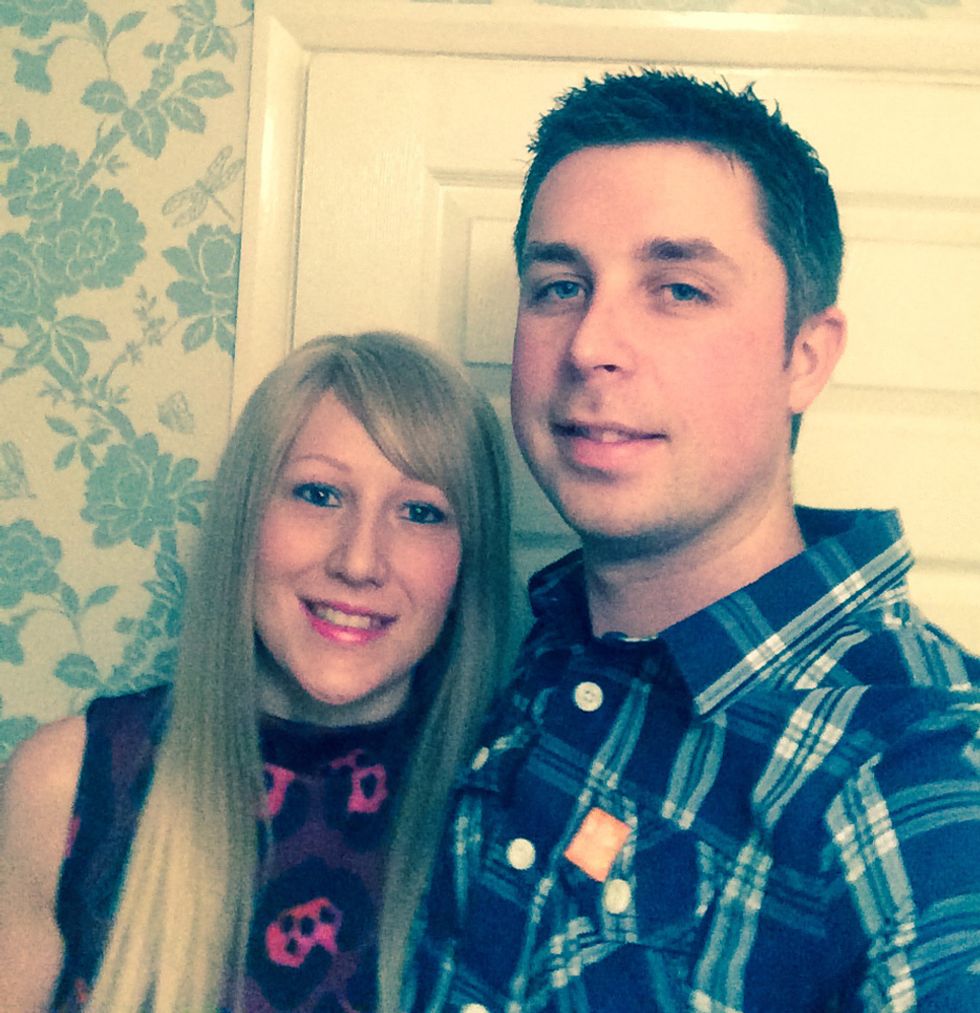 Hannah with partner Simon (PA Real Life/Collect)
Now speaking out to let other alopecia sufferers know they aren't alone, Hannah told of how she first realized there was a problem when she went to get her short blonde hair highlighted whilst in her final year of university.
At first, when staff pointed out a few bald spots, the occupational therapy graduate wasn't especially worried.
But, returning six weeks later for another appointment, she discovered the patches had worsened.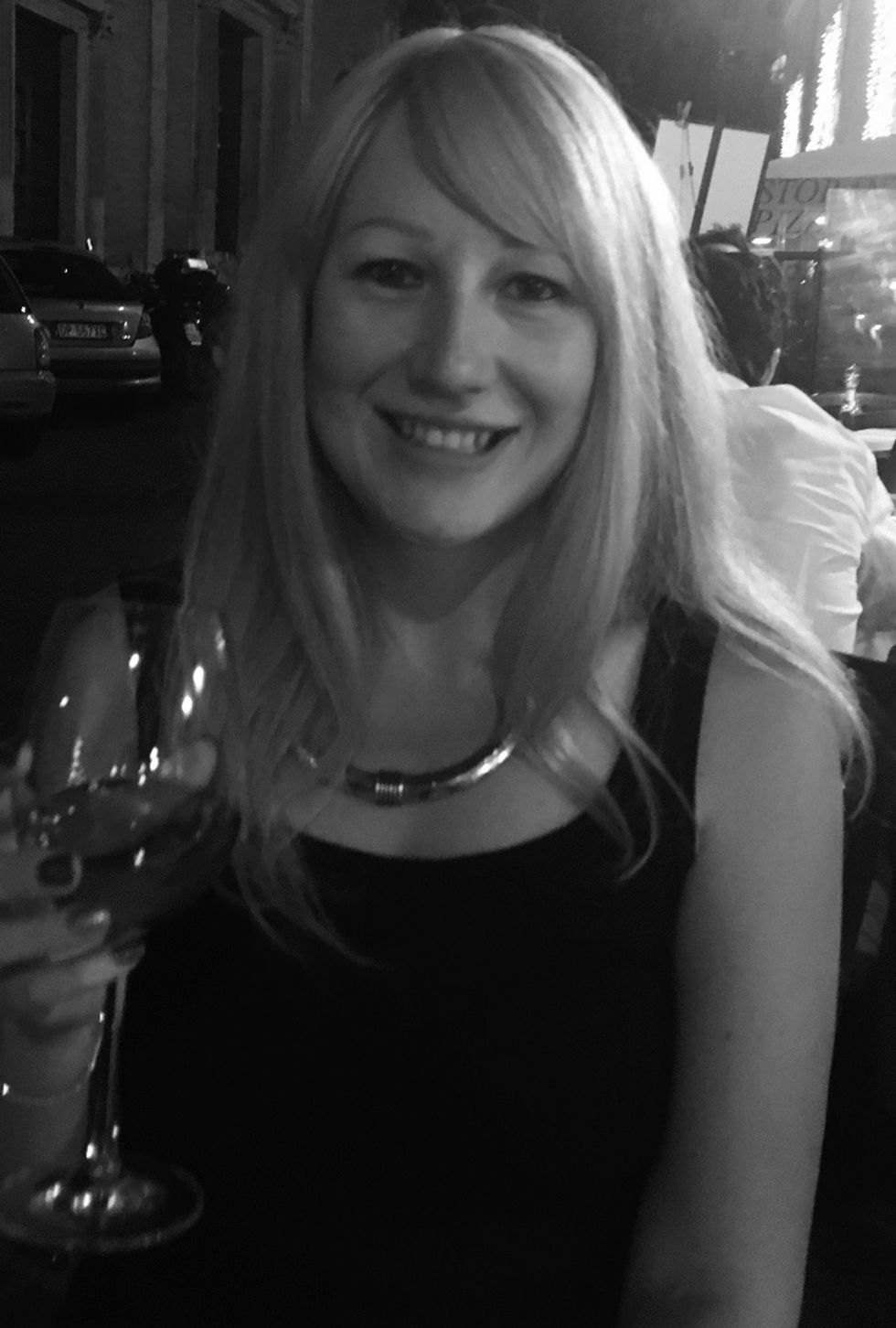 Hannah (PA Real Life/Collect)
Then, when she began to find clumps of hair on her bedroom floor, Hannah went to visit her GP in 2009.
There, she was diagnosed with alopecia areata, an autoimmune disease which causes spotted balding.
"They said there wasn't much they could do to help, but I really hoped I wouldn't lose a full head of hair," she said.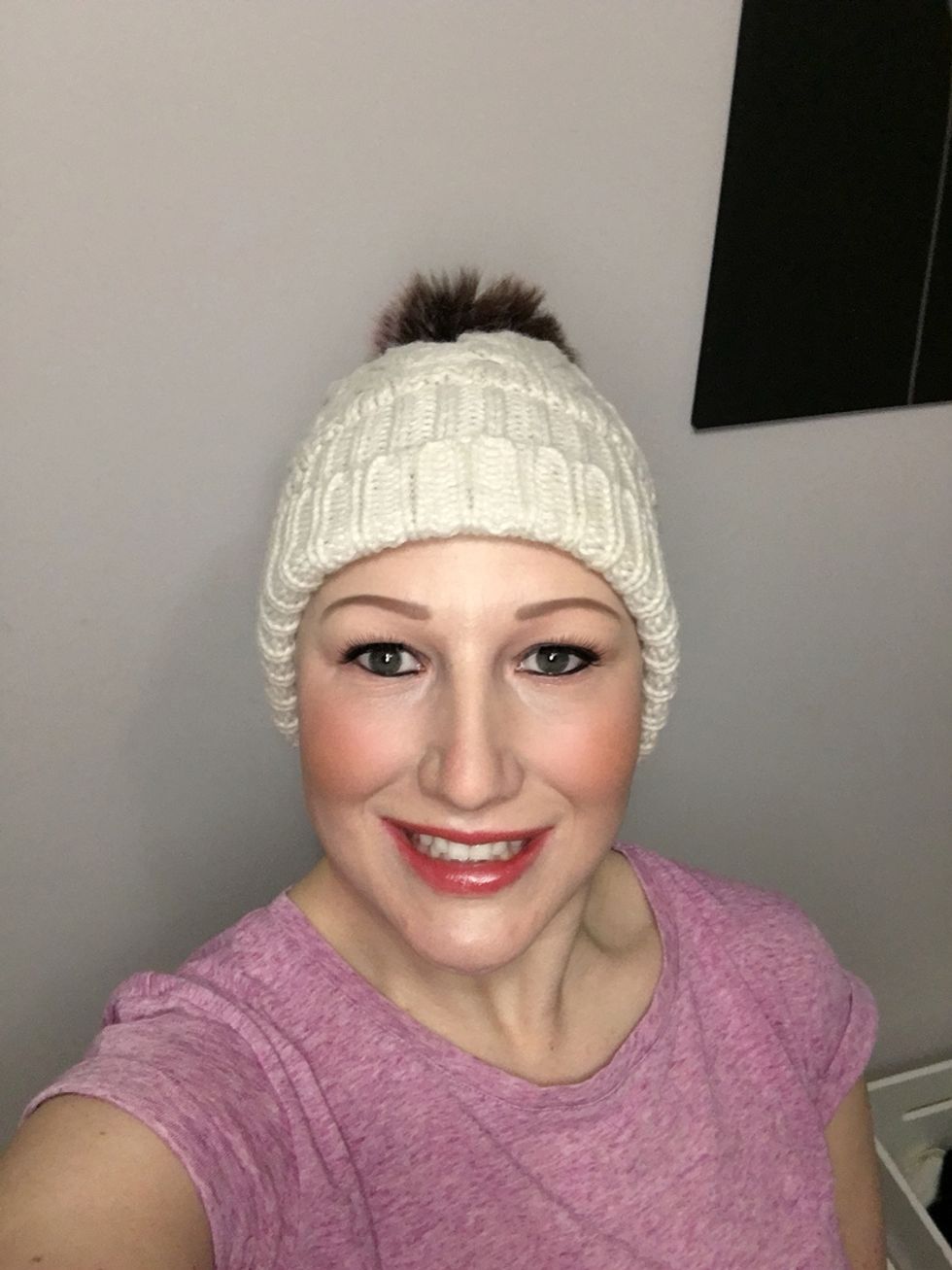 Hannah (PA Real Life/Collect)
Hannah added:
"I thought it would come back and it would be a short-term thing. I never imagined that, before the age of 30, I would be completely bald and have no hair on my body at all."
Six months after her diagnosis, Hannah bought her first ever hair-piece from a shop in Bloomsbury, central London, costing $1,700 to cover the rapidly balding spots.
She said:
"It blended in with my own hair, so people just thought I had had extensions, as it was so natural looking."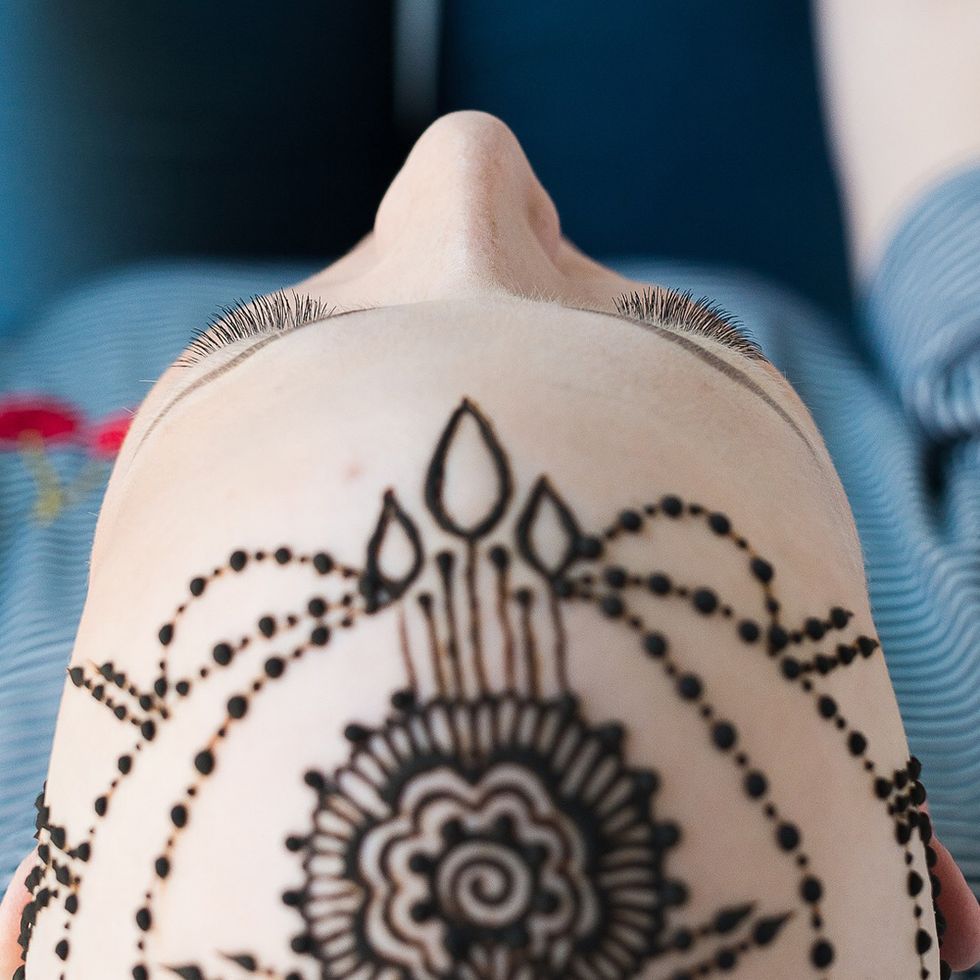 Hannah went to a pub, showing off her henna tattoo (PA Real Life/Louise Rayner Photography)
Then, 18 months later she met Simon on a night out.
Tragically, as her relationship with Simon blossomed, her locks continued to wither, leaving her incredibly self-conscious.
A few weeks into their romance, Hannah decided to tell her new man about her condition – but refused to let him see her uncovered head for two years.
"I would sleep in hats or scarves around him," she explained. "Simon told me I didn't need to cover up, but I felt too self-conscious not too."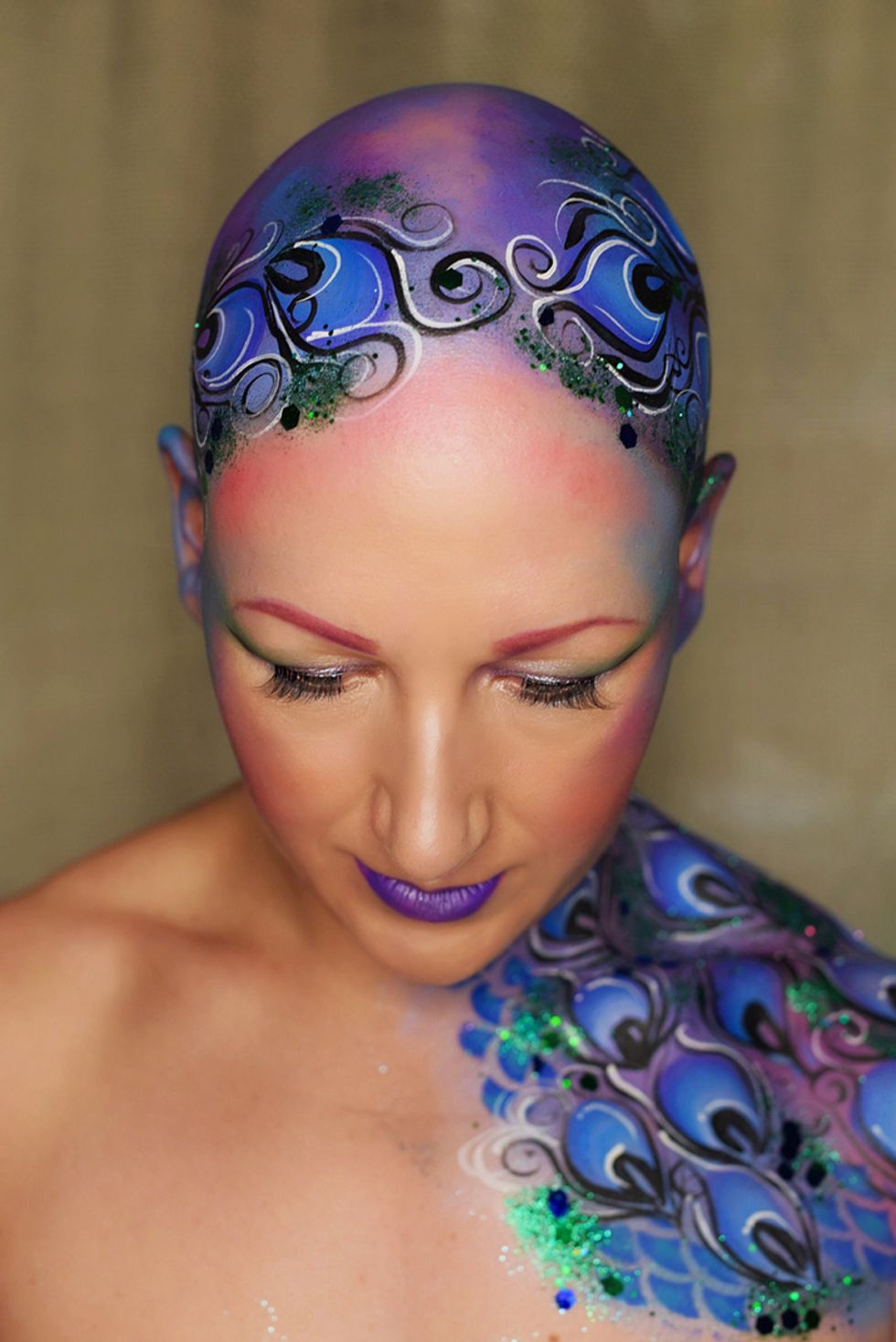 Hannah's stunning body art (PA Real Life/@zoe_artistsharvest)
She continued:
"I realized I probably missed out on so much because I was embarrassed to go anywhere where I would have to stay over and show how bad my hair loss had become."
"But after two years with Simon, I realised I needed to show him my head, and he said he would love me no matter what."
By 24, Hannah was told she had developed alopecia universalis, where you lose hair from all over your body – prompting her to buy her first ever wig from the same shop in central London, also costing $1,700.
For the next few years, she remained embarrassed, with only Simon, her family and a few close friends aware of her condition.
But last year, when she started to volunteer with support charity Alopecia UK, she began to feel more confident about her look.
"Being with other women who have alopecia, who understand that hair is a massive part of feeling feminine, was a massive turning point for me," she said.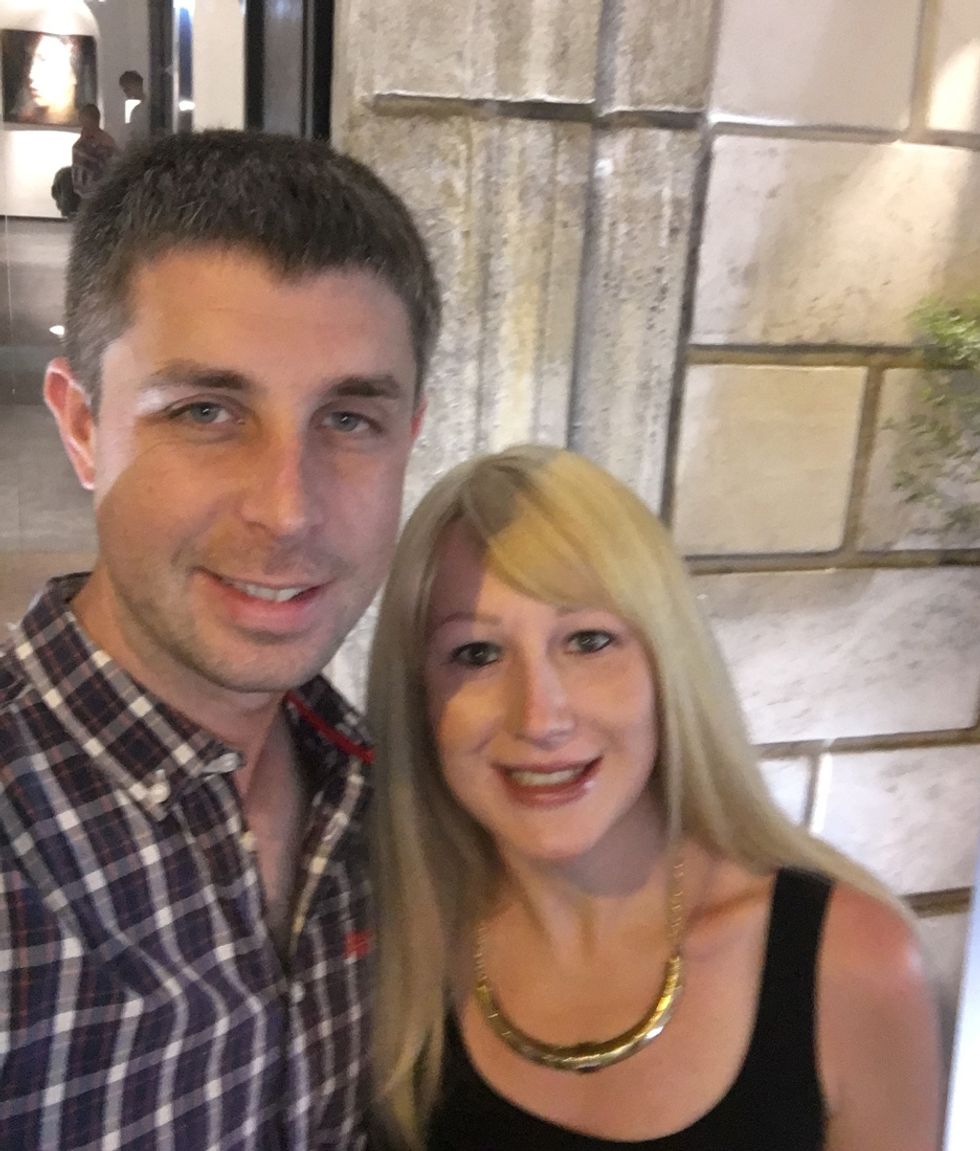 Hannah in a lace wig, with partner Simon (PA Real Life/Collect)
Hannah continued:
"One day at an alopecia festival in September last year, I had a henna tattoo done on my head and a stunning photograph taken."
"Afterwards people suggested we go to a pub, but I didn't have time to go back to the hotel and fix my wig on, so I went bald."
Being out in public for the first time was nerve-racking for Hannah – but also gave her a confidence boost she needed.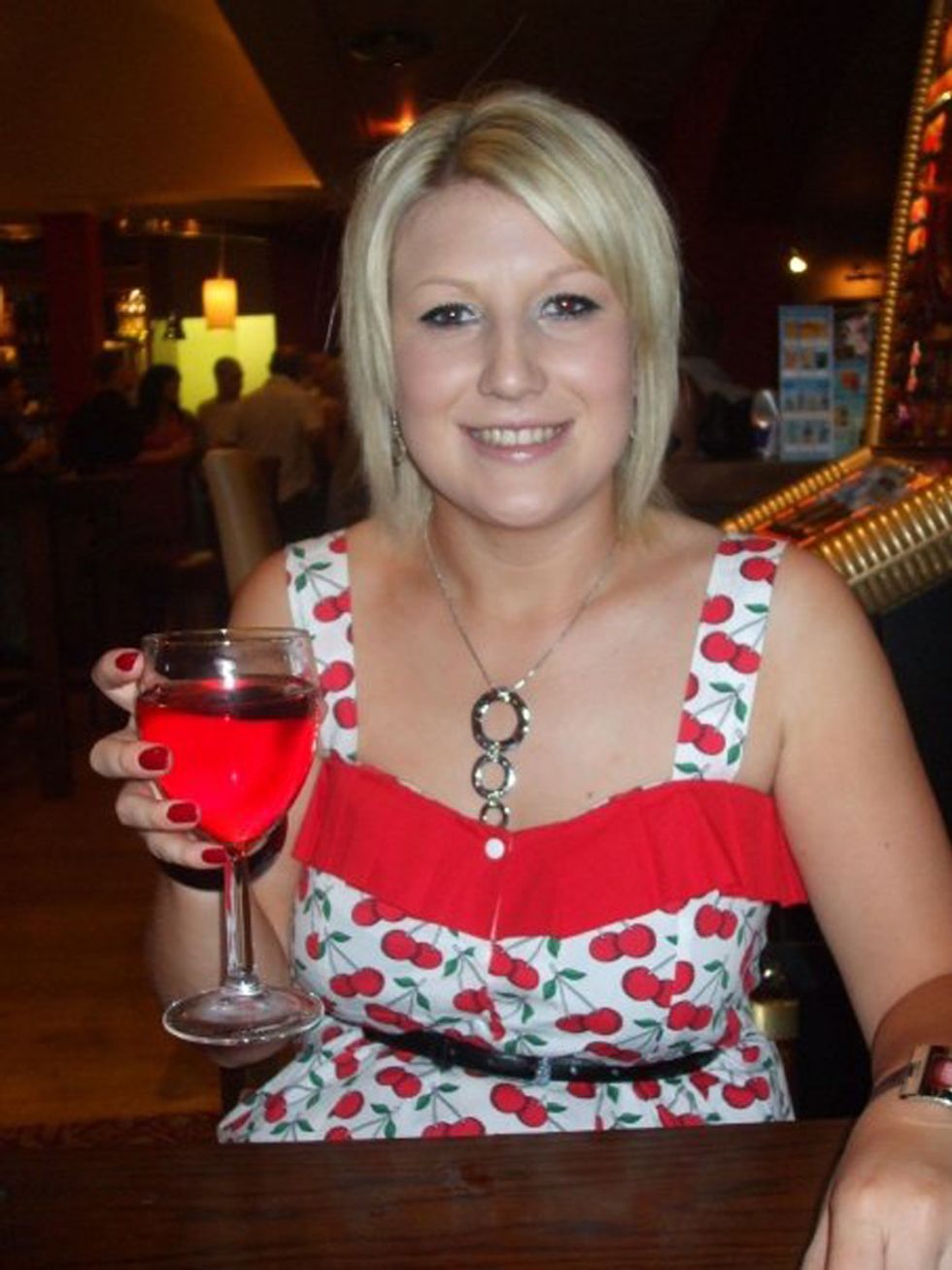 Hannah before her hair loss (PA Real Life/Collect)
She continued:
"I finally felt strong enough for people to see me without my wig on, and with my Alopecia UK community around me, it was a massive milestone."
And, last month, Hannah reached another pivotal moment when she bravely posted photos on her Instagram page of her bald head, transformed with beautiful body art.
Hannah, who now wears a blonde permanent wig and false eyelashes when she goes out, said:
"I had heard of a woman who lives near me called Zoe who does incredible body painting, and I thought I would give it a go."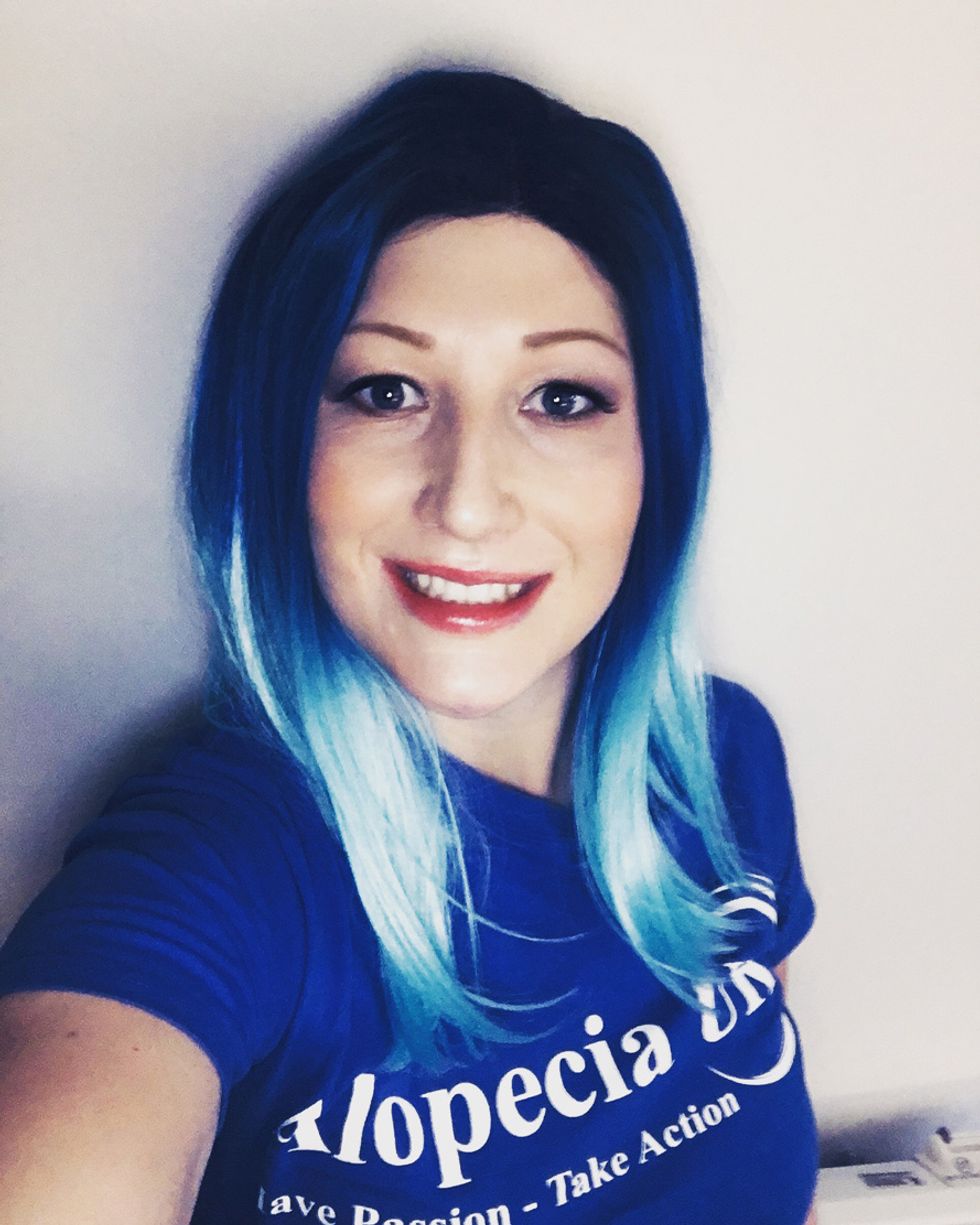 Hannah (PA Real Life/Collect)
Hannah added:
"Seeing myself in the mirror afterwards, I felt amazing. It made me feel more womanly, and now, even though I don't feel sassy enough to walk into a supermarket without my wig on, I am taking small steps to get there."
"I want anyone with alopecia to know they are not alone, and hopefully by me speaking out and sharing my pictures, they will get a confidence boost too."
A version of the article originally appeared on Press Association.