The Grand Canyon is one of the most amazing natural wonders of our world, but it is important to remember that it is also a giant hole in the ground.
Gravity will pull you to the bottom the fast way if you let it.
Erin and Emily Koford got their scare of that exact scenario almost coming to pass.
The Texan mother daughter duo were visiting the Arizona landmark when the unthinkable nearly happened.
Woman Almost Falls Down Grand Canyon www.youtube.com
This wasn't their first visit either. The Kofords have been to the Grand Canyon twice before this incident.

However, they ventured off the trail, onto an offshoot to take a photo. Emily tried to step backwards to get a better shot.
Erin told local ABC 15,
"I saw that the ledge was right there and I said, 'don't take another step back.' When she did that little slip thing and caught herself, I mean, my stomach turned."
Very SCARY Video of Young Texas woman almost FALLING backwards into the GRAND CANYON... https://t.co/IMpUhHodFi . V… https://t.co/OOCbQAKLmR

— Travel Off Path (@Travel Off Path)1572719464.0
@1russianbot4usa @ABC I've seen this exact thing at the Grand Canyon. Almost saw a child slip off the edge because… https://t.co/cVIrEs4dov

— Tipzz 💎 (@Tipzz 💎)1572842144.0
@ABC There are signs all over in multiple languages warning people to stay away from the edge.

— Alyssa (@Alyssa)1572842512.0
Happy she's ok https://t.co/zHLDK0d2dp

— Lynn Dorr (@Lynn Dorr)1572848233.0
Emily slipped, nearly falling into the canyon. She lost her balance enough that she had to use her hands to pick herself off the rocks.

And if she didn't realize how close she was to falling, her mother's reaction could tell her everything.
"She was gritting her teeth she was so mad. For a second there I was like, 'oh my gosh what did I just do?'"
Let's all remember that a photo in the Grand Canyon isn't the best time to walk backwards.
They weren't hiking and then ventured too far, they purposely stepped over guardrails to walk out to that ledge. Th… https://t.co/f8ekxwU1jj

— Steve Organ (@Steve Organ)1572655678.0
@ABC I hope this woman realizes how very close (inches) she came to dying from being distracted by a phone.

— Randy Egge (@Randy Egge)1572697051.0
@KTNV Is your life really worth that Instagram photo? This must have been terrifying for the woman who nearly fell.

— Brett (@Brett)1572982507.0
Despite this, the Grand Canyon is a relatively safe place to visit. Despite over 5 million people visiting the park every year, only an average of 12 deaths occur on the park grounds, the majority of which are attributed to heat exhaustion or natural causes like heart attack or stroke.

Falls into the Grand Canyon are too rare to have solid statistics.
Back in April, after three deaths were recorded by falling, John Quinley, a spokesperson for the park, told TIME:
"It may happen again or we might go seven months with zero. The numbers are so small, it's hard to sort of see a trend."
Solutions such as adding more railing is impractical given the size of the park. Besides, there are more dangerous things at the Grand Canyon than a hole in the ground.
And as the Kofords demonstrated, people will ignore set safety precautions and venture off designated paths for a good photo.
… about 5 years off mom's life right there.🤔 https://t.co/Ec5Sdj7gXt

— 🐝🍯Meghive📣 (@🐝🍯Meghive📣)1572662843.0
@ABC https://t.co/k0F7xwaSyG

— Rabecca Barnes (@Rabecca Barnes)1572697485.0
@Food4ThoughtNH @ABC This is Twitter, there's room for all the news. Calm down.

— Me, Myself, & I (@Me, Myself, & I)1572693487.0
At least 12 deaths/year& Wondering how many are due to selfies.This wasn't a 'selfie', so thankfully a near miss.… https://t.co/S1Gs55CDor

— jayan kozhuppakalam (@jayan kozhuppakalam)1572696390.0
The Grand Canyon is a beautiful wonder of our world, overwhelming in its immense size. The layers of rock tell a history of our planet stretching back millions of years.

And yes, taking photos there can yield beautiful results. Just please, stay near trails and designated areas, and definitely don't walk backwards.
There are many ways to safely get just the right angle, including this TARION Tripod with extension arm and counter balance, available here.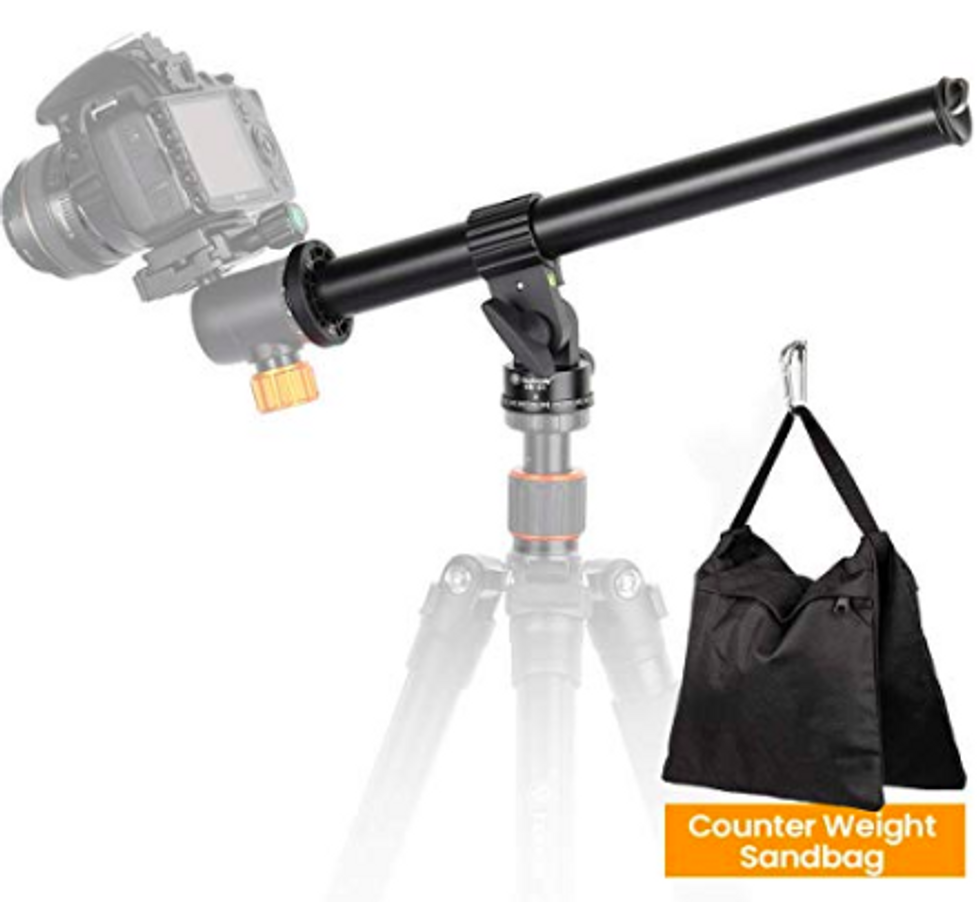 Amazon