If you've been to the grocery store lately, you know that it's a mess.
You don't wanna spend more time there than you reasonably have to.
---
It's scary there, people are grasping for essentials.
And that's where maps come in handy.
User Sarah Kanowski got such a map from her folks, expert lightning shoppers.
Here is the full map: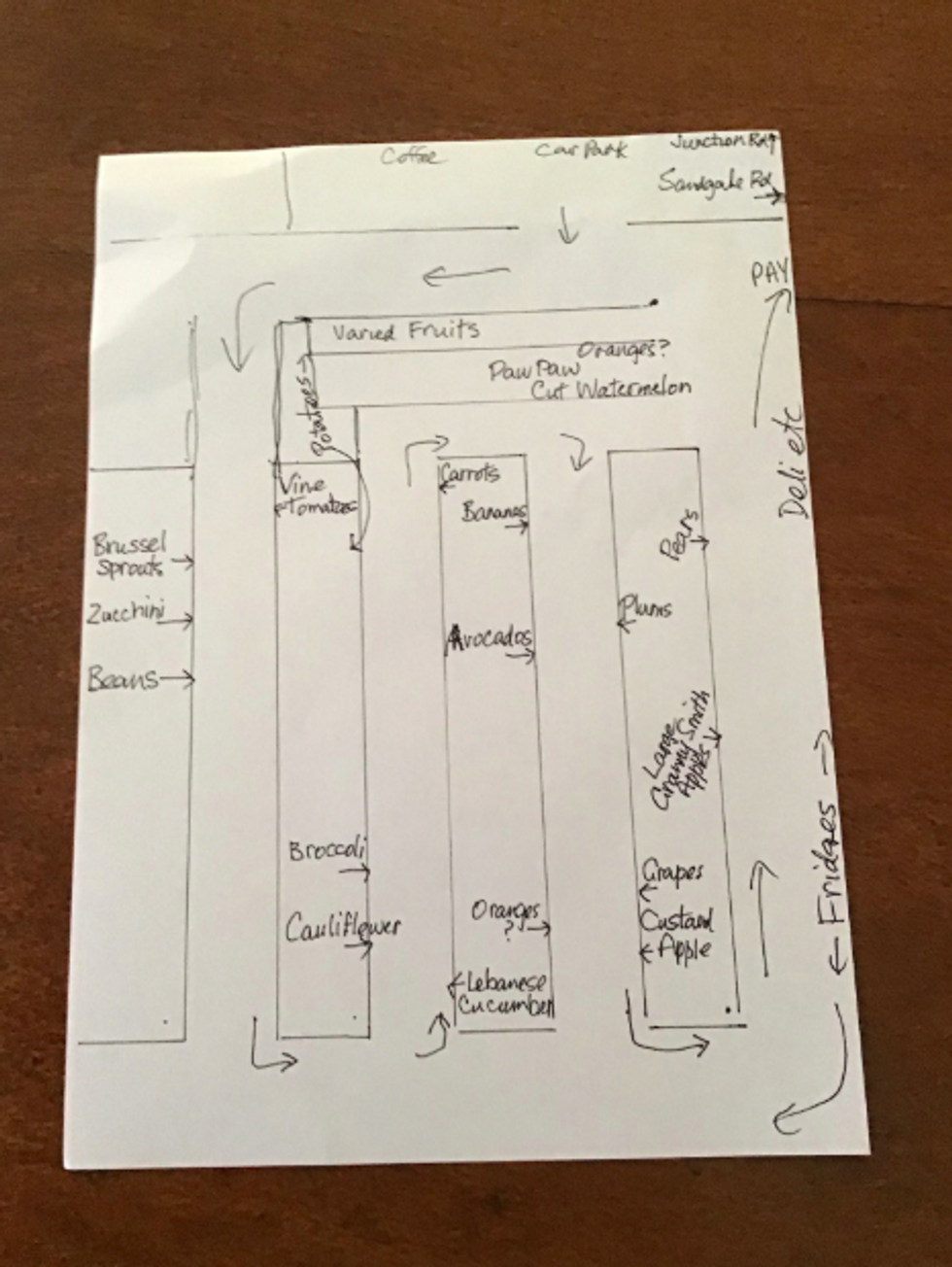 @SarahKanowski/Twitter
The map has every location that Sarah needed to hit, complete with arrows and labels.

The arrows are meant to indicate the quickest plan of attack.
The good thing about this map?
It doesn't waste any time whatsoever.
According to Sarah...
..."Assume stupidity" is her dad's mantra.
Not only that, but this grocery list has constant updates.
Oh, our parents.
We will all get through this together, but in the meantime, at least our parents are still drawing us maps to help us find our way.
Try your hand at the art of cartography with How to Make Hand-Drawn Maps: A Creative Guide with Tips, Tricks, and Projects, available here.