At the Santa Monica pier in California, a group of protesters gathered to speak out against President Trump.
But when the protesters encountered a group of Trump supporters, "everything went to crap" according to Sgt. D. Hicks of the Los Angeles County Sheriff's Department.
---
Before long, one Trump supporter, identified as 32-year-old David Nicholas Dempsey, unloaded a can of bear repellant into the crowd of protesters.
Bystanders captured several different angles of the incident on video, which went viral online.
Trump Supporter In MAGA Hat Carries Out Vicious Pepper Spray Attack During Peaceful Liberal Protest youtu.be
Bystanders apprehended Dempsey and brought him to a police station which was, fortunately, mere feet away.
There, he was arrested on "suspicion of illegal use of tear gas, assault with a caustic chemical and parole violations."
@HuffPost This is the world we live in now.

— Alexander Klaiber (@Alexander Klaiber)1571662598.0
@HuffPost This dude came to a protest with bear spray - it's a premeditated attack on peaceful protesters, nothing more

— JK (@JK)1571659125.0
The crowd can be heard cheering as he is cuffed.

@HuffPost If he's had gun-related charges against him before, this could have been a lot worse.

— Becka (@Becka)1571674366.0
@HuffPost Who is unhinged again

— Tsele (@Tsele)1571656618.0
@HuffPost https://t.co/Z1LK87D1Ft

— The Jerbear (@The Jerbear)1571656781.0
Dempsey tells the police that he was"attacked" by "libtards" and "flag-burning commies."
He is now being held without bail and is scheduled to appear before a judge on Tuesday, October 22.
@YahooNews Assaulting people is NOT great.

— Martha J Banks (@Martha J Banks)1571670029.0
See what Hate brings. https://t.co/7NvOy8dtzV

— Andrew Lightman (@Andrew Lightman)1571658943.0
Thankfully, no one was seriously injured by Dempsey's attacked, though five people were treated for exposure to the spray, which often contains "hot-pepper aerosol."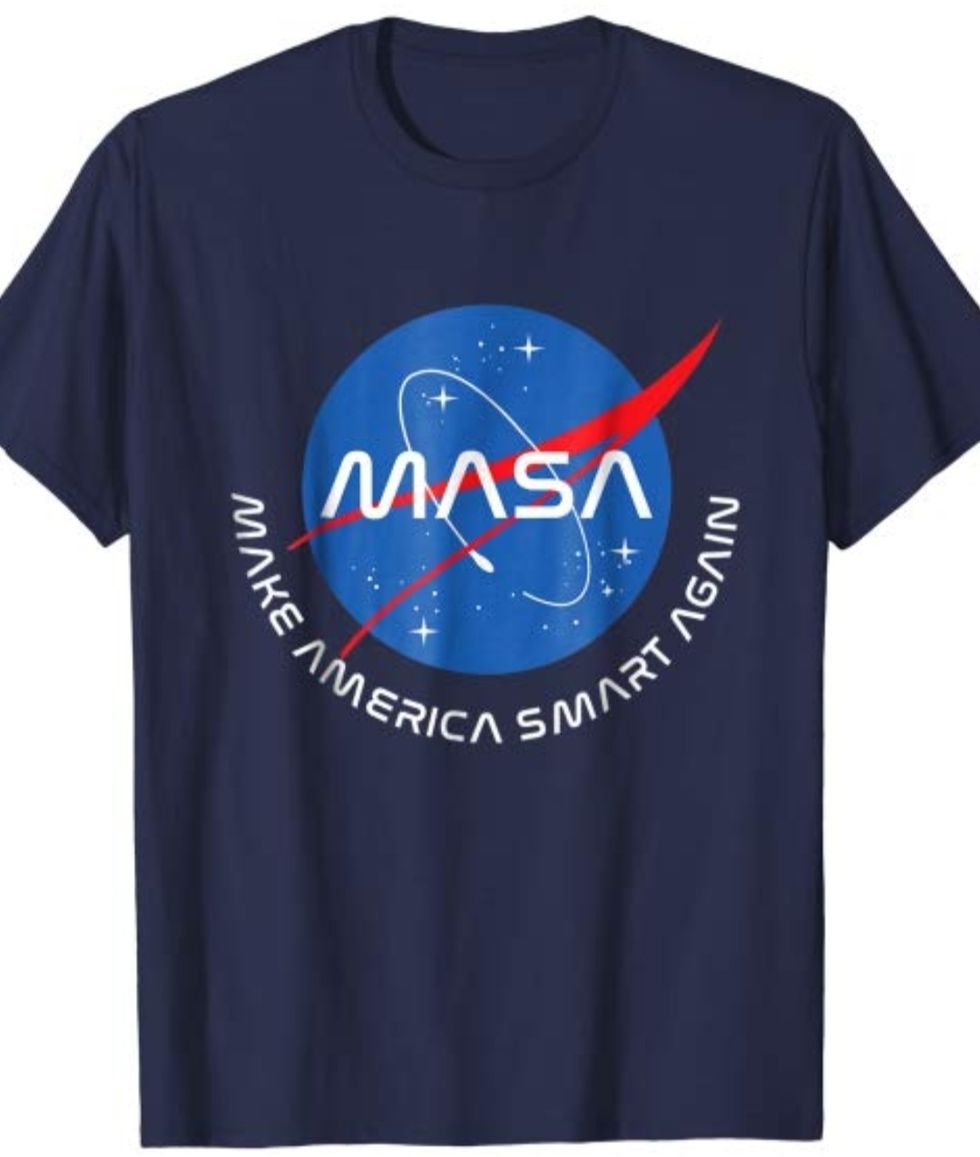 Amazon
******

Have you listened to the first season of George Takei's podcast, 'Oh Myyy Pod!'?
In season one we explored the racially charged videos that have taken the internet by storm.
We're hard at work on season two so be sure to subscribe here so you don't miss it when it goes live.
Here's one of our favorite episodes from season one. Enjoy!