Since before the announcement of her White House appointment, Trump's spiritual adviser Paula White-Cain had President Donald Trump's attention.
She once bragged that her proximity to Trump and presence at the White House made it "holy ground," and that saying no to Trump is the equivalent of saying no to God.
---
In a recent appearance on Fox & Friends, White-Cain recounted an offer Trump once gave her that shed some insight on why she's one of his most ardent supporters.
White-Cain revealed in the interview that, after reading a Newsweek article about the Crystal Cathedral, Trump contacted White-Cain in 2006, offering to build a similar church for her.
According to White-Cain:
"He is such a great builder. He sent the article to me and he said, 'Let's do this before we both get too old'."
She went on to say that something else was in the cards.
"I think God maybe had other plans. We need him as President. He is fearless, he is fighting for this country."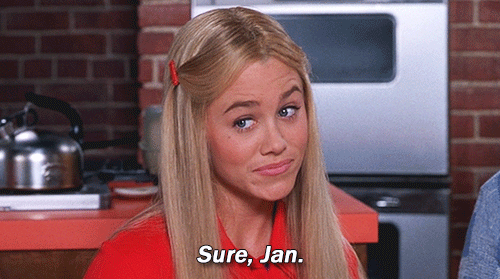 Giphy
People were skeptical that a Trump-built glass cathedral would bring good to the world.
@HuffPostPol Trump knows a good grift when he sees one and televangelism is the top of the pyramid.

— Robert MacLellan🇨🇦 (@Robert MacLellan🇨🇦)1572996778.0
@HuffPostPol This Frozen remake sucks.

— Terry Tomlin (@Terry Tomlin)1572996519.0
@HuffPostPol Just when you think this Administration can't get any weirder, THIS happens. I truly think we have ac… https://t.co/Dkt1d5l1mR

— Dr. Rin Porter (@Dr. Rin Porter)1572999512.0
@HuffPostPol He dreamed of cashing in on the televangelist phenomena. And if he was as rich as he claims arranging… https://t.co/nKtPyMtZVl

— John Williams (@John Williams)1573000843.0
@HuffPostPol Whose face and name would be etched into the stained glass?

— RUexperienced (@RUexperienced)1572997337.0
Others invoked a common phrase regarding glass houses...
Stones...
Hypocrisy...
@HuffPostPol People in glass cathedrals shouldn't....bang married men.

— Libtard Jesus, where's my pumpkin spice crucifix? (@Libtard Jesus, where's my pumpkin spice crucifix?)1572998054.0
@HuffPostPol Let's start collecting those rocks! You know, the ones that are made for throwing at glass houses!

— Bill Friar Ent. I'm🍑the🍊💩👶 VoteBlueNoMatterWho (@Bill Friar Ent. I'm🍑the🍊💩👶 VoteBlueNoMatterWho)1572996534.0
@HuffPostPol People who live in glass houses shouldn't throw stones so I suspect with all your rock-throwing beauti… https://t.co/jziZyO34aV

— Wayne (@Wayne)1572997351.0
@HuffPostPol @lpolgreen Please tell me there were stones inside.

— John McInerney (@John McInerney)1572996653.0
The glass cathedral may have been scrapped, but it looks like Paula White-Cain will have no problem treating the White House as a bully pulpit on behalf of a President Trump.
The book The Color of Compromise: The Truth about the American Church's Complicity in Racism is available here.