White House adviser Peter Navarro—a crucial figure in President Donald Trump's ongoing trade negotiations with China—cites a Harvard graduate and U.S. veteran in his many books about China.
That veteran's name is Ron Vara, and he doesn't exist.
---
Tessa Morris-Suzuki, a Japanese and Korean history professor, noticed that Vara only seemed to come up in works by Navarro, and his downright racist rhetoric regarding China was particularly troubling.
Vara is quoted as saying:
"Only the Chinese can turn a leather sofa into an acid bath, a baby crib into a lethal weapon, and a cellphone battery into heart-piercing shrapnel."
Morris-Suzuki began searching for Ron Vara to no avail. Harvard was supposedly his alma mater, but unlike Navarro, Vara wasn't enrolled at the school.
Navarro, however, was a student of Harvard in the 80s, when Vara supposedly attended. They were both economics students who specialized in utilities regulation.
Things got even more suspicious when she realized that "Ron Vara" is an anagram of "Navarro."
Tom Bartlett, a reporter for The Chronicle Review, contacted the co-author of one of Navarro's books for more information about the mysterious Vara.
The co-author told Bartlett he wouldn't find Vara. Oft quoted economist Vara was nothing but an "easter egg"—an alter-ego of Navarro himself.
Navarro said in a statement that Vara was simply a:
"whimsical device and pen name I've used throughout the years for opinions and purely entertainment value, not as a source of fact."
People were flabbergasted that one of Trump's top trade advisers had made up an entirely different person to voice his more radical—and disturbing—opinions on China and its people.
Others thought Navarro's and Trump's mutual dishonesty made them a perfect fit.

The average college or university student would be given a failing grade for having the audacity to completely fabricate sources in academic works, but Navarro will presumably still oversee trade talks with China.
Only in the Trump administration do fabrications bolster credibility.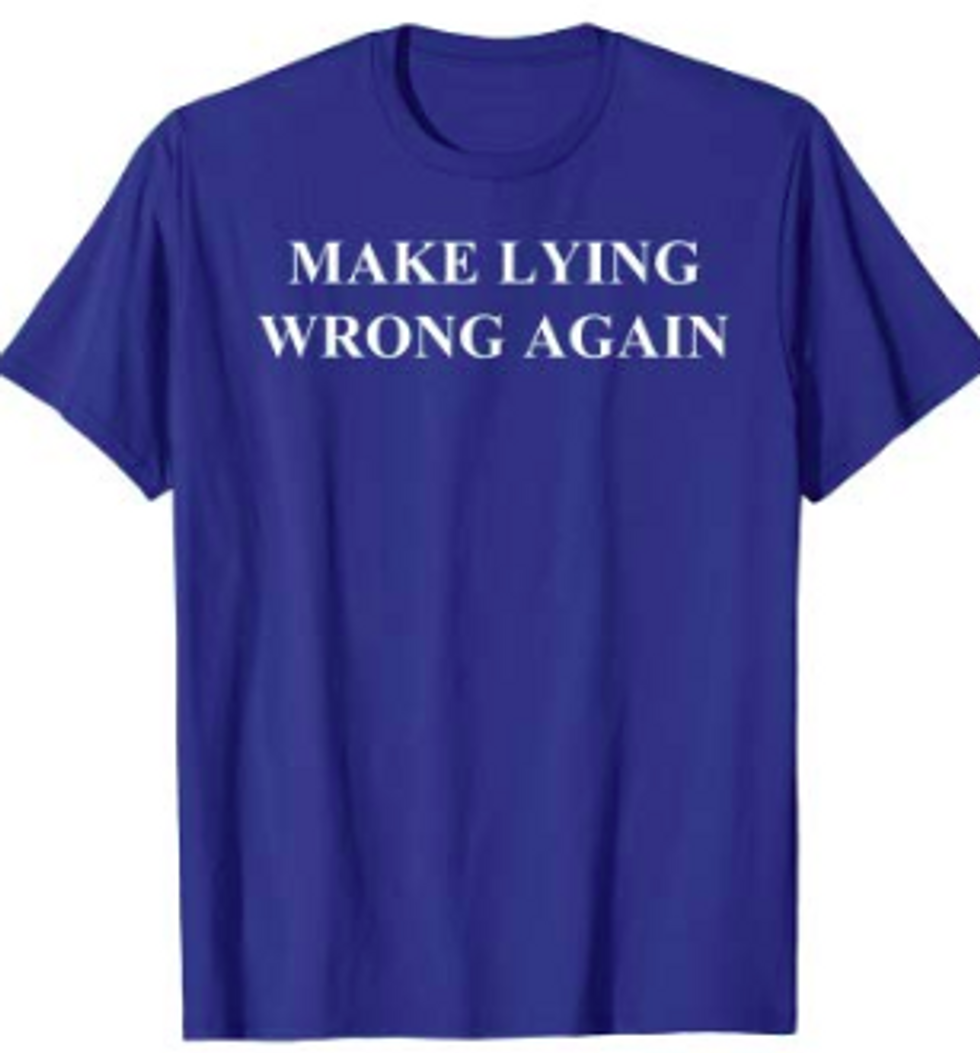 Amazon
******

Have you listened to the first season of George Takei's podcast, 'Oh Myyy Pod!'?
In season one we explored the racially charged videos that have taken the internet by storm.
We're hard at work on season two so be sure to subscribe here so you don't miss it when it goes live.
Here's one of our favorite episodes from season one. Enjoy!