Last Thursday night's televised January 6 hearing was arguably the most explosive yet, full of revelations that were highly incriminating of former Republican President Donald Trump, and also holy wow did you see that hot dude in the audience?!
No disrespect to the House Select Committee on January 6, who did yet another admirable job of connecting more sprawling dots about Trump's failed coup attempt, but the evidence doesn't seem to be what stuck with most people on the internet.
Rather, it was a certain audience member seated behind the witnesses testifying, who bore a striking resemblance to Superman's alter-ego Clark Kent and instantly went viral because the internet could barely contain themselves.
Dang, Andy.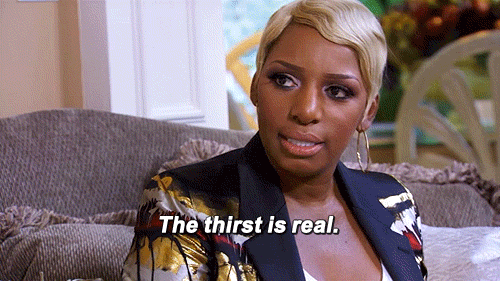 the thirst is real GIF by RealityTVGIFsGiphy
The hearing included the testimonies of two former Trump Administration officials, national security advisor Matthew Pottinger and deputy press secretary Sarah Matthews, who both resigned on January 6 because of what they witnessed in the White House during the coup attempt.
But compelling as their two cents may be, it was no match for the Clark Kent-lookalike seated behind Pottinger and Matthews, who totally and utterly stole the show as far as the internet was concerned. Absolutely nobody could focus on the task at hand.
Even normally staid and august media outlets were like "👀👀👀what's his @?"
Clark Kent 2.0 drew so much attention that "Clark Kent" began to trend on Twitter, and soon theories began to crop up about who the gentleman might be.
Some thought, with no shortage of devastation, that he might be a young Republican squiring Matthews around DC.
And New York Magazine writer Yashar Ali broke several hearts when he reported that Clark Kent is definitely not single.
But that did little to quench the internet's thirst.
Although not everyone was on board, taking a wait-and-see approach to Mr. Kent until they know a bit more about him--namely his party affiliation.
His identity, though not confirmed, has since been likely revealed--he's thought to be a 23-year-old medical student from Ohio doing a fellowship at the National Institutes of Health.
No word on his party affiliation though, so the internet might want to keep its thirst on ice just to avoid any further heartbreaks. You can't be too careful with these DC types nowadays!