A company executive, who had a testicle removed after discovering a lump, told candidly how cancer treatment affected his libido and self esteem.
Even stopping him from making love on his wedding night.
---
Ben Twemlow, 42, from Chatham, Kent, England, proposed to his girlfriend of two years, English teacher Andrea, 50, on the day of his testicular cancer diagnosis. Facing his own mortality made him realize the importance of marrying the woman he loved.
Thankfully, Ben was given the all-clear after a successful orchiectomy procedure, removing his right testicle in August 2017—but while physically better, his emotional scars ran deep.
[ia_video https://s3.amazonaws.com/roar-assets-auto.rbl.ms/runner%2F7487-cancer.mp4 source="https://s3.amazonaws.com/roar-assets-auto.rbl.ms/runner%2F7487-cancer.mp4" videoControls=true feedbacks=true shortcode_id=1541787716300 expand=1 ]
He explained:
"After the surgery, my sex drive just completely vanished because of the sudden loss of testosterone and I fell into a pit of feeling very low and depressed a lot of the time."
"Before the cancer, I had sex a good three to five times a week with Andrea, but afterwards it was very far from my mind and we'd be lucky if we made love once in a fortnight."
But his loss of libido did not dampen his desire to marry the woman he loved and, on December 27, 2017, four months after his operation, the couple tied the knot at the Lucky Little Chapel in Las Vegas, Nevada.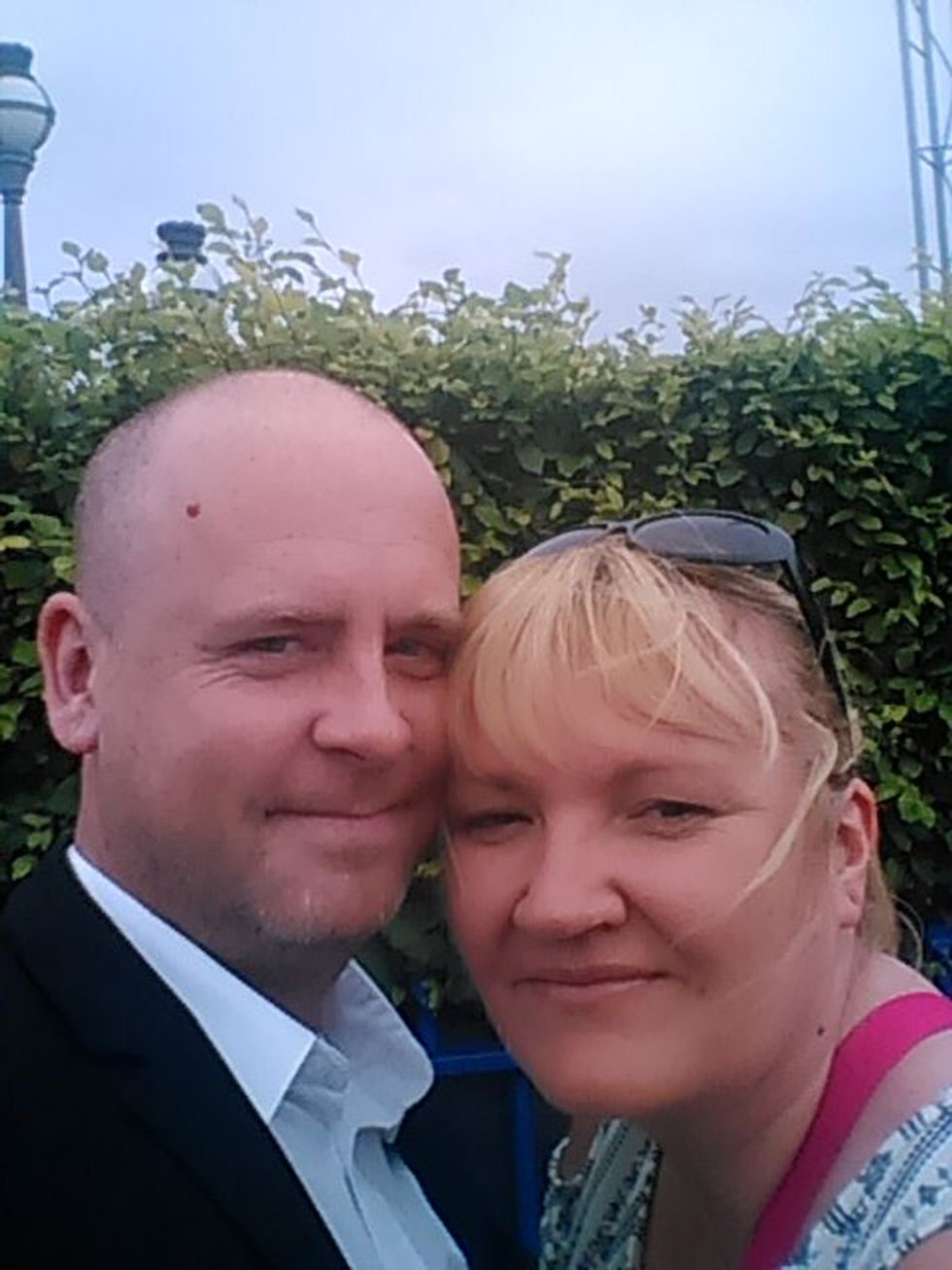 Ben and Andrea on a trip to Elstree studios to watch their favourite TV show, Pointless(Collect/PA Real Life)
When they jumped into bed at the New York, New York hotel that night, however, despite the bright lights of America's casino capital, there was no electricity between them and, instead of consummating their marriage, they fell asleep.

The next night, after a repeat performance—or lack of one—widow Andrea urged her new husband to stop worrying about sex and simply to enjoy their holiday.
And, on the third night, thanks to Andrea's compassion and caring nature, Ben said his self esteem was restored, his libido returned and he finally made love to the woman he adores.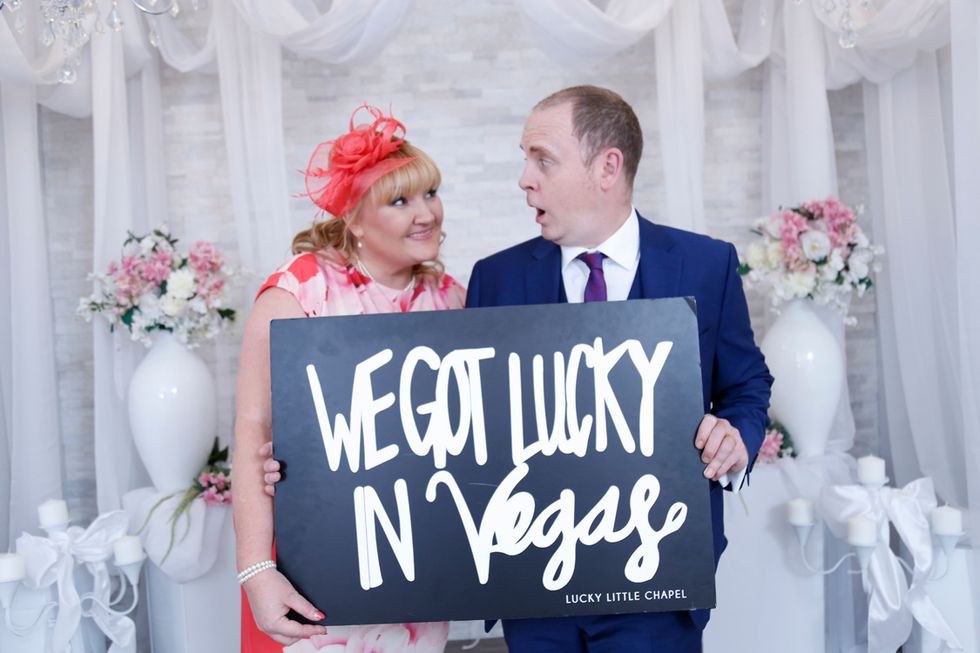 Ben and Andrea on their wedding day, December 2017(PA Real Life/Lucky Little Chapel, Las Vegas)
Speaking out to support Movember, a movement dedicated to raising awareness of men's health and particularly male cancers, Ben said:

"Andrea and I are a very physically affectionate couple."
"We'd obviously had had lots of sex before, but your wedding night is the night that should be special, a night to remember."
"But it wasn't and that was disappointing for both of us, because I love this woman more than anything else in the world."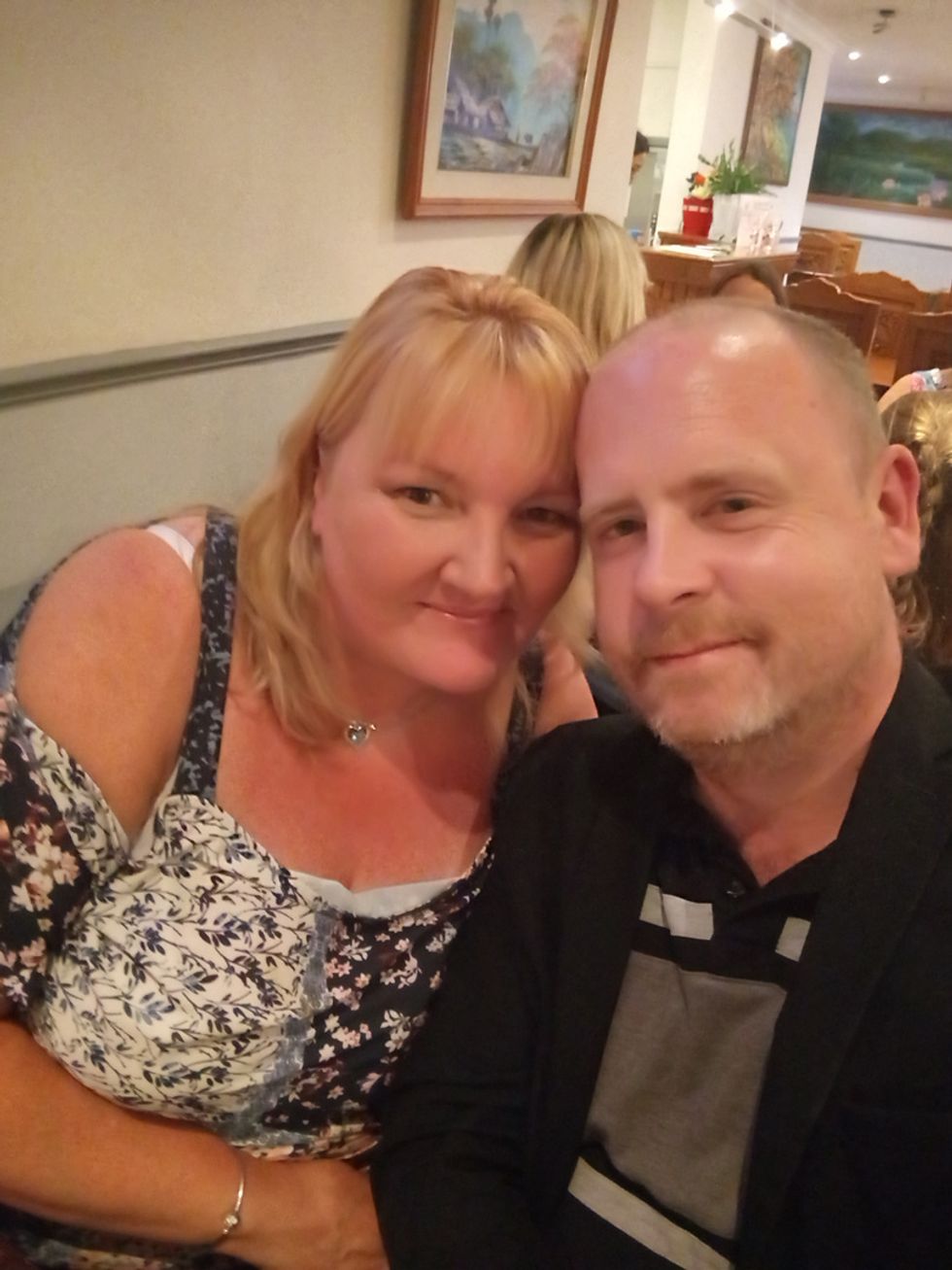 Ben and Andrea in Kent(Collect/PA Real Life)
He continued:

"Luckily, though, thanks to her love and support, on the third night of our honeymoon everything changed and we made love as if nothing had ever been wrong."
A male, who had hitherto enjoyed a clean bill of health, Ben's troubles began when, one morning in June 2017, he woke up to find that his right testicle had swollen to three times its normal size.
Told by his doctor that it was most likely just an infection, the construction company bid writer was given a course of antibiotics, but they had little effect on his enlarged testicle.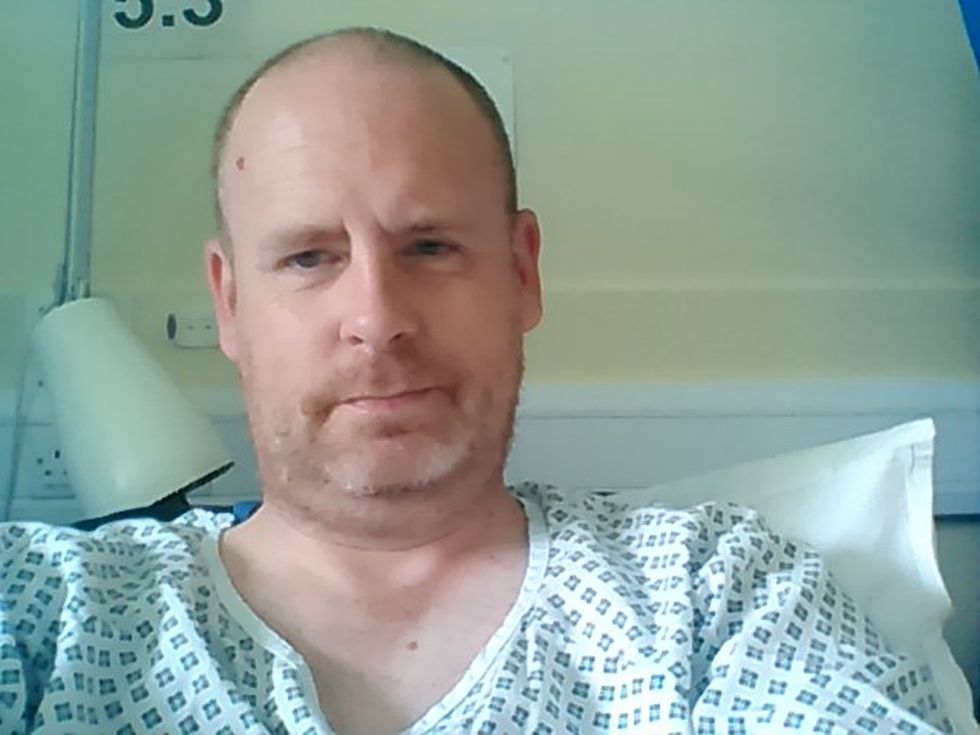 Ben in the hospital before his operation in August 2017(Collect/PA Real Life)
Suffering from a near constant ache in his groin, especially when driving and having to operate the pedals, Ben was getting no better.

Then, that August, he went for an ultrasound and was astonished to be told that, instead of an infection, he had cancer.
Ben recalled:
"I couldn't believe it. It had never crossed my mind that it could be something so serious."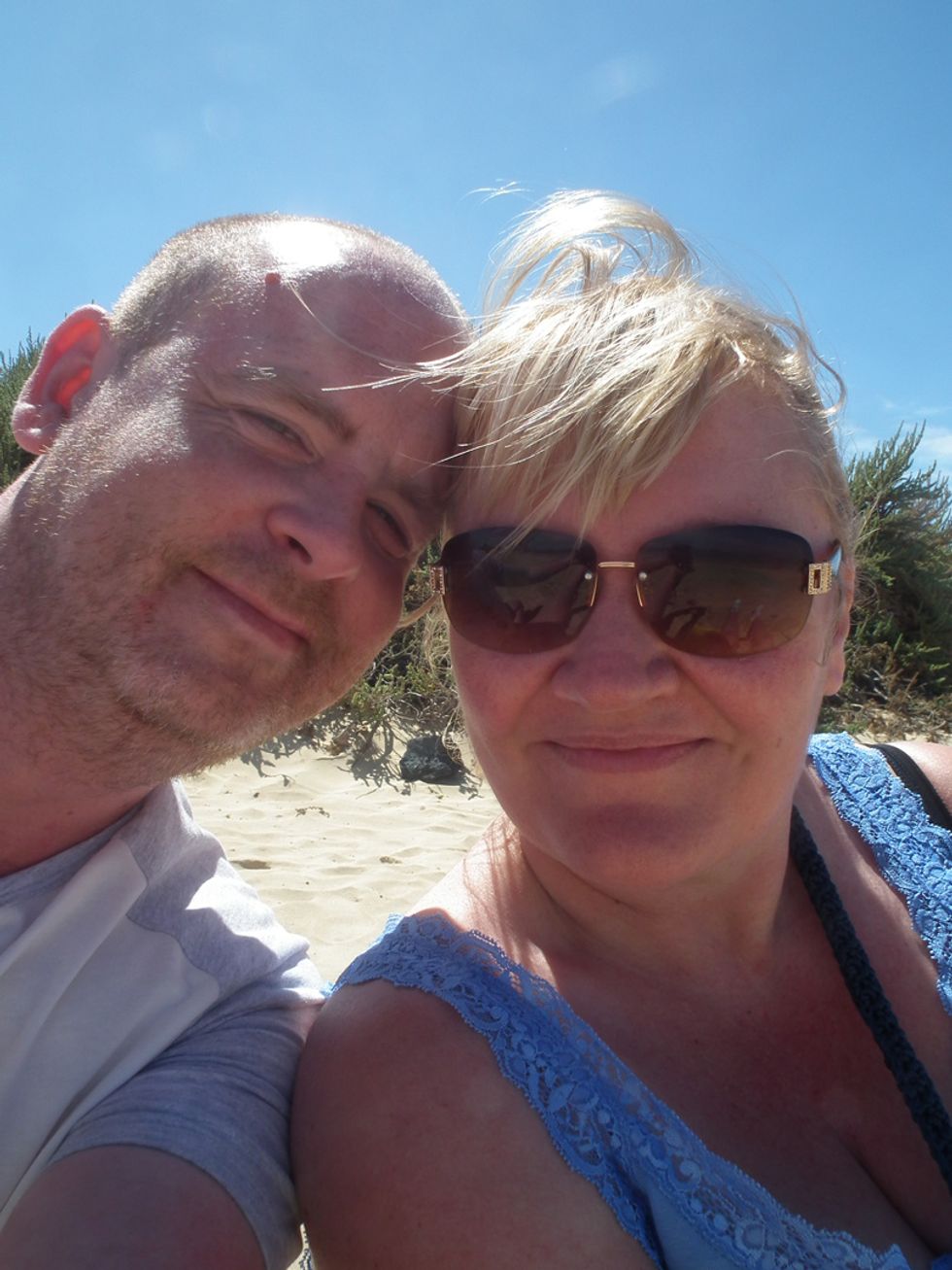 Ben and Andrea on holiday in Fuerteventura(Collect/PA Real Life)
He added:
"As a man, you're told to look out for little lumps on the surface of your balls, so having a swollen ball didn't seem consistent with cancer to me."
Returning home from the hospital that evening, the couple tried to put on a brave face and pretend that everything was normal, ordering take-out and watching the British game show Pointless.
Said Ben:
"It was an odd atmosphere and there was so much going through my head."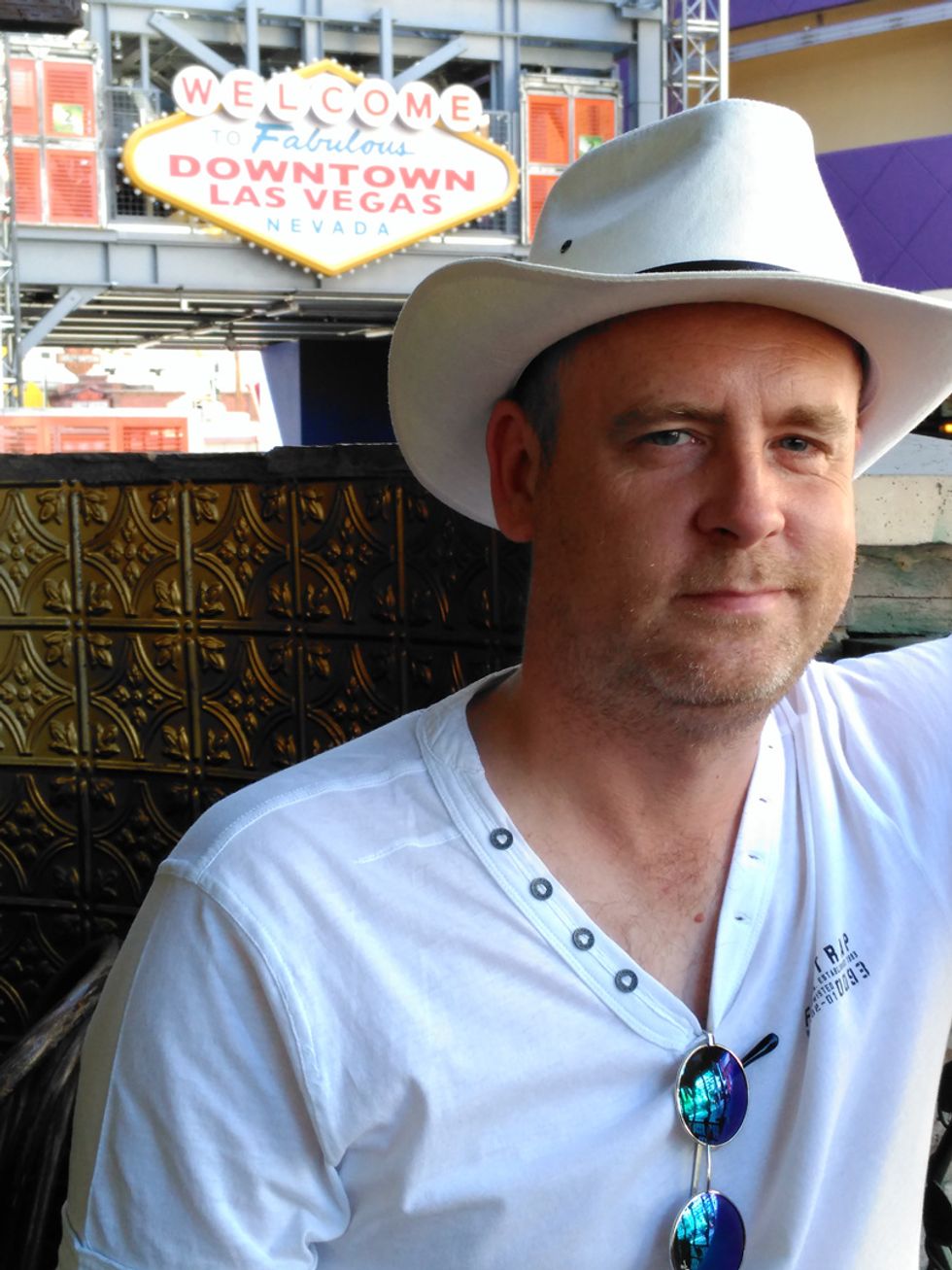 Ben in Las Vegas(Collect/PA Real Life)
He continued:

"But suddenly I just looked at Andrea and realised that this was the woman I wanted to be with for the rest of my life – so I popped the question then and there."
"I knew that 95 percent of testicular cancer sufferers survive, but the thought of that five per cent who don't really brings home to you your mortality, and makes you appreciate all the things that you do have in life."
Things moved quickly after his diagnosis and he was booked in for an operation to remove his right testicle just three days later.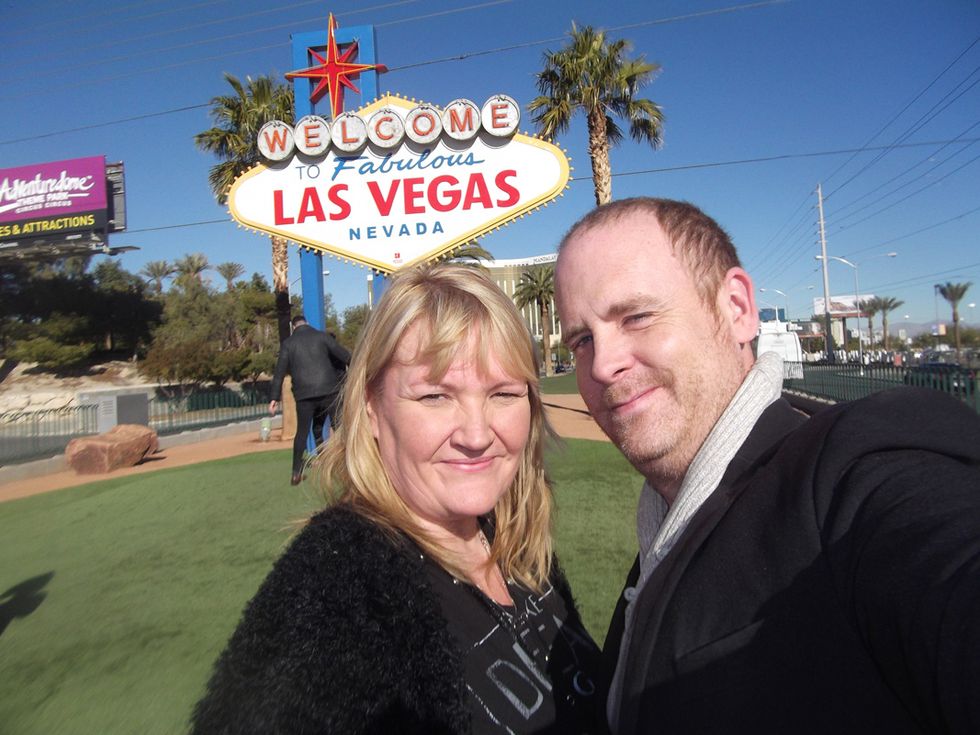 Ben and Andrea in Las Vegas(Collect/PA Real Life)
The surgery was a success, but despite his best efforts to mentally prepare himself for the sight of his new privates, Ben was still shocked at his "half empty bag of skin".

With scars and bruising inside and outside his scrotum, he experienced pain for several months after surgery, especially during the colder winter months, when his testicles tightened.
And not only did his sex drive suffer, but making love could be too painful to go through with.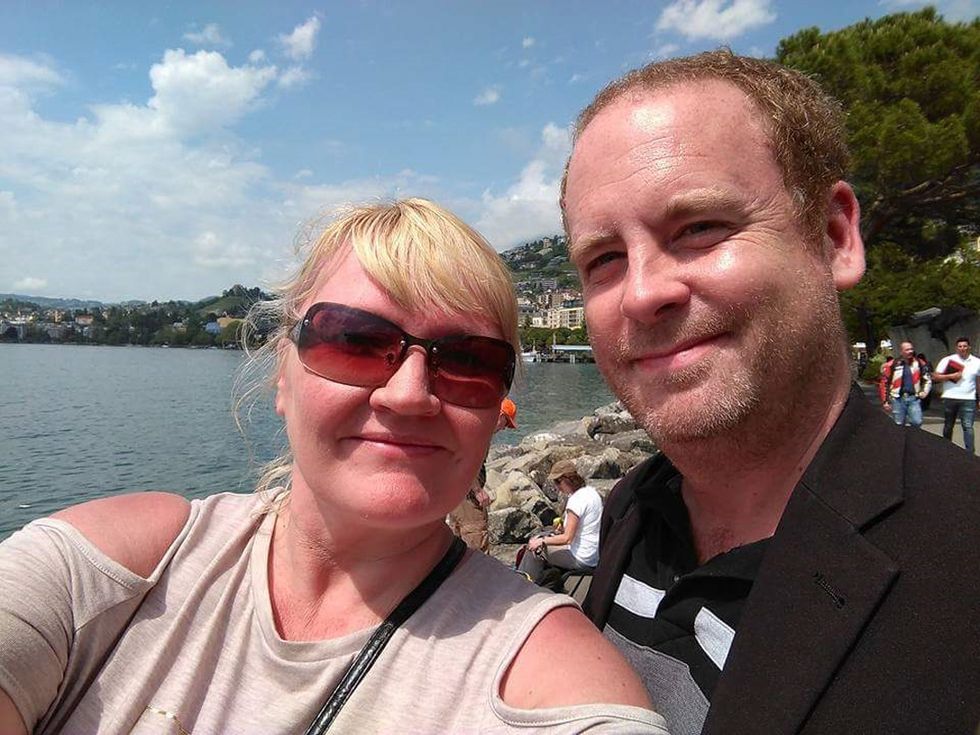 Ben and Andrea on holiday in Montreux(Collect/PA Real Life)
But his real problems came after the wounds had healed when, partly because of the physical stress of his treatment and partly because of the emotional toll it took on his self esteem, his libido became nonexistent.

Ben credits Andrea's love and support for helping to return things to normal and is now keen to share his experience, to encourage men to seek help in order to get an early diagnosis and to talk to their partners about all their fears.
Ben said:
"Over the course of my recovery Andrea was incredibly patient with me, getting me to come out of myself and express what I was going through."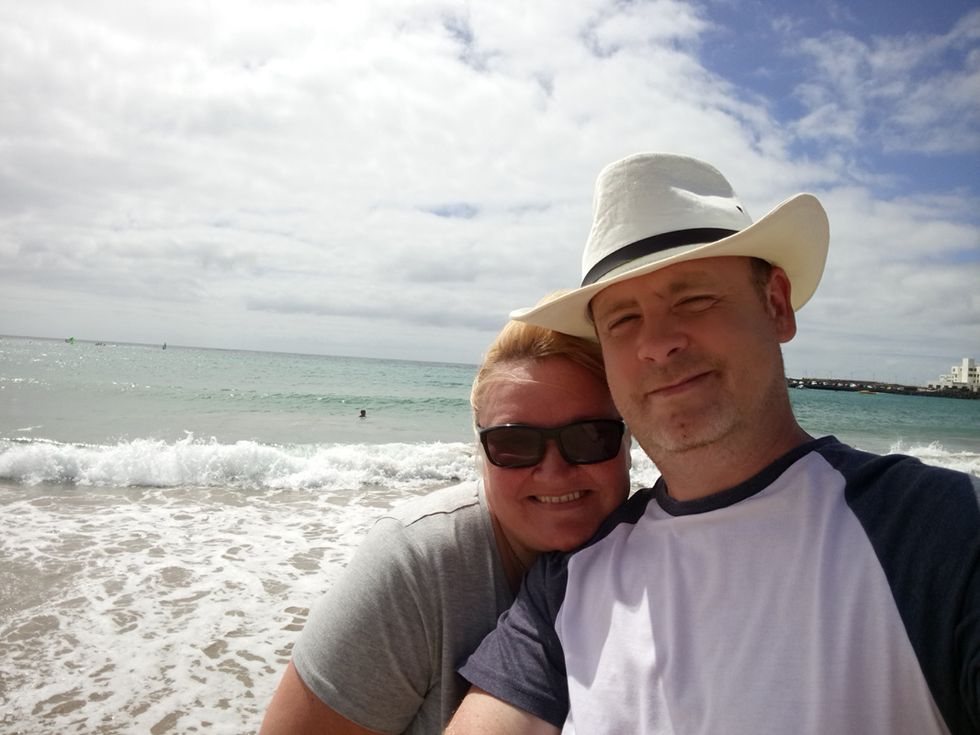 Ben and Andrea on holiday in Lanzarote(Collect/PA Real Life)
Ben added:
"Giving me time and understanding was what was most important in getting back to where we had been before."
Ben believes it is not uncommon for men to delay seeing a doctor, because they are uncomfortable about discussing problems regarding their sexual organs.
He said:
"Men can be embarrassed about visiting the doctors for this sort of thing, but when you think that your life could be at risk, it's madness to put it off."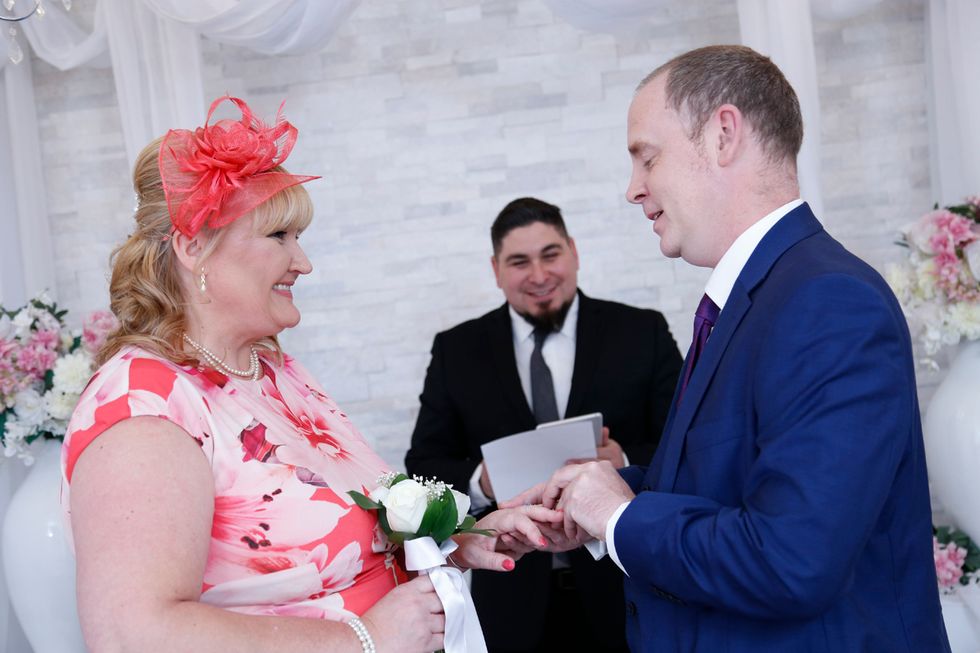 Ben and Andrea on their wedding day, December 2017(PA Real Life/Lucky Little Chapel, Las Vegas)
"Having a testicle removed can make you feel as though you're no longer a man any more, especially when, on top of that, you feel like you can't have sex."
"But you are still just as much of a man as you were before and, more importantly, you are alive."
"I'm just so grateful that I'm still here, because surviving cancer has meant me being with the love of my life for, hopefully, many more years to come."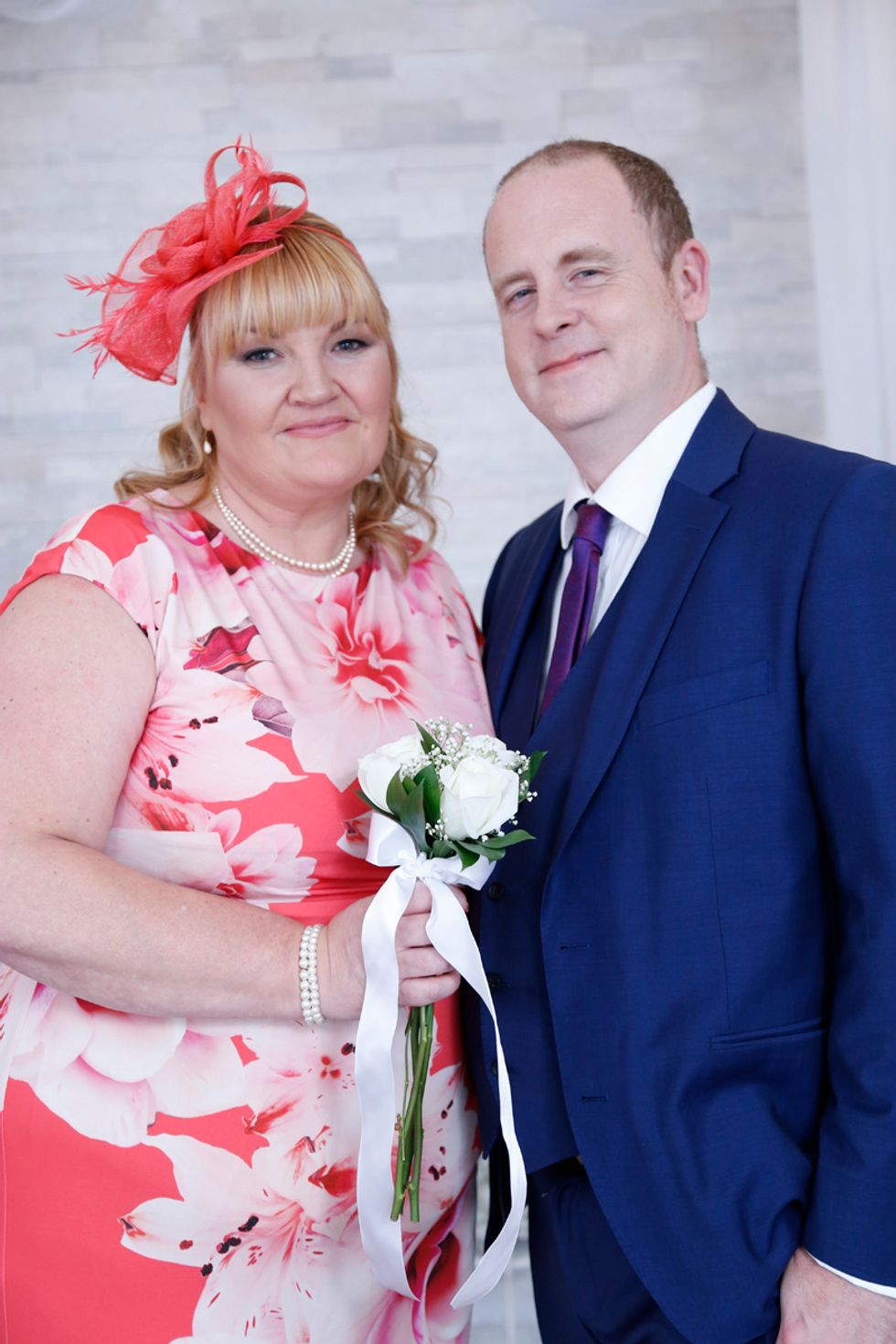 Ben and Andrea on their wedding day, December 2017(PA Real Life/Lucky Little Chapel, Las Vegas)
Ben now plans to celebrate his love for Andrea, with a return trip to Las Vegas on their first anniversary next month.
On this visit to the high octane city, he hopes to hit the jackpot inside and outside the bedroom.
Said Ben:
"I feel great now and our love making is right back where it used to be."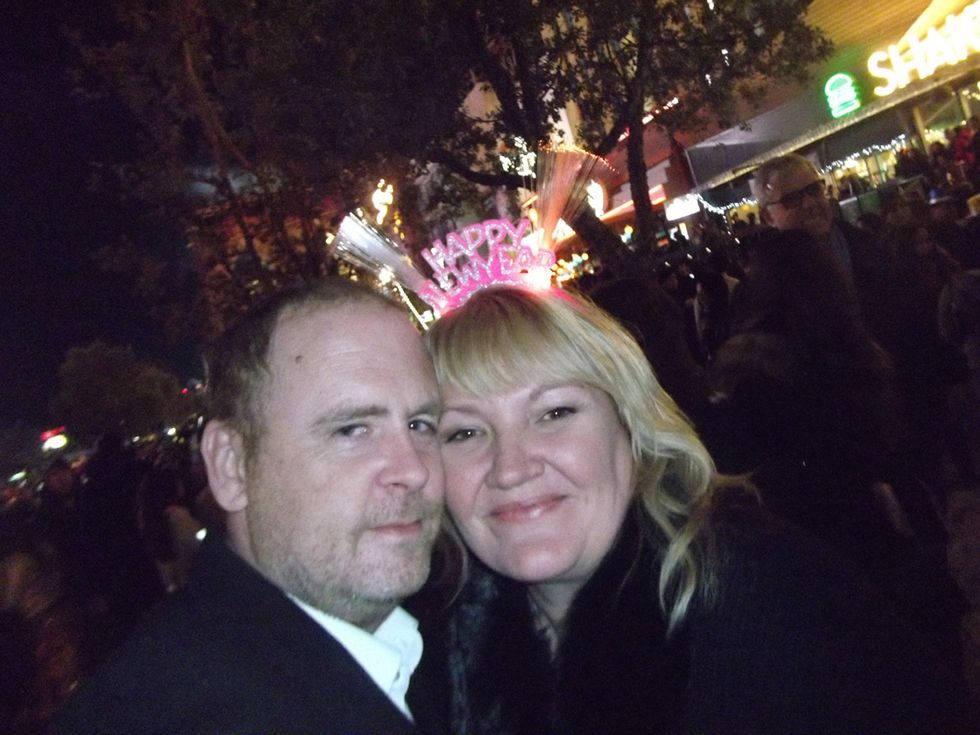 Ben and Andrea in Las Vegas(Collect/PA Real Life)
"I want to make the woman I love happy and our anniversary in Vegas will, hopefully, make us both very happy indeed."
The Movember Foundation is the leading charity dedicated to changing the face of men's health around the world.
To find ways to support and donate, visit Movember.com.
A version of this article originally appeared on Press Association.