A teenager—once with a spine shaped "like a question mark"—can now do the splits, following a grueling six-hour surgery.
Just a year after Lily Sidebottom, 15, had a spinal fusion operation, she has become an accomplished dancer.
---
Before, Lily was so self-conscious she spent a scorching holiday in Greece wearing a baggy T-shirt over her bikini to hide her curved back.
Her mom Julie Ritchie—a pension plan administrator—of South Kirkby, West Yorkshire, said:
"Seeing Lily dance, with her back straight, is such a delight because of how bad things got."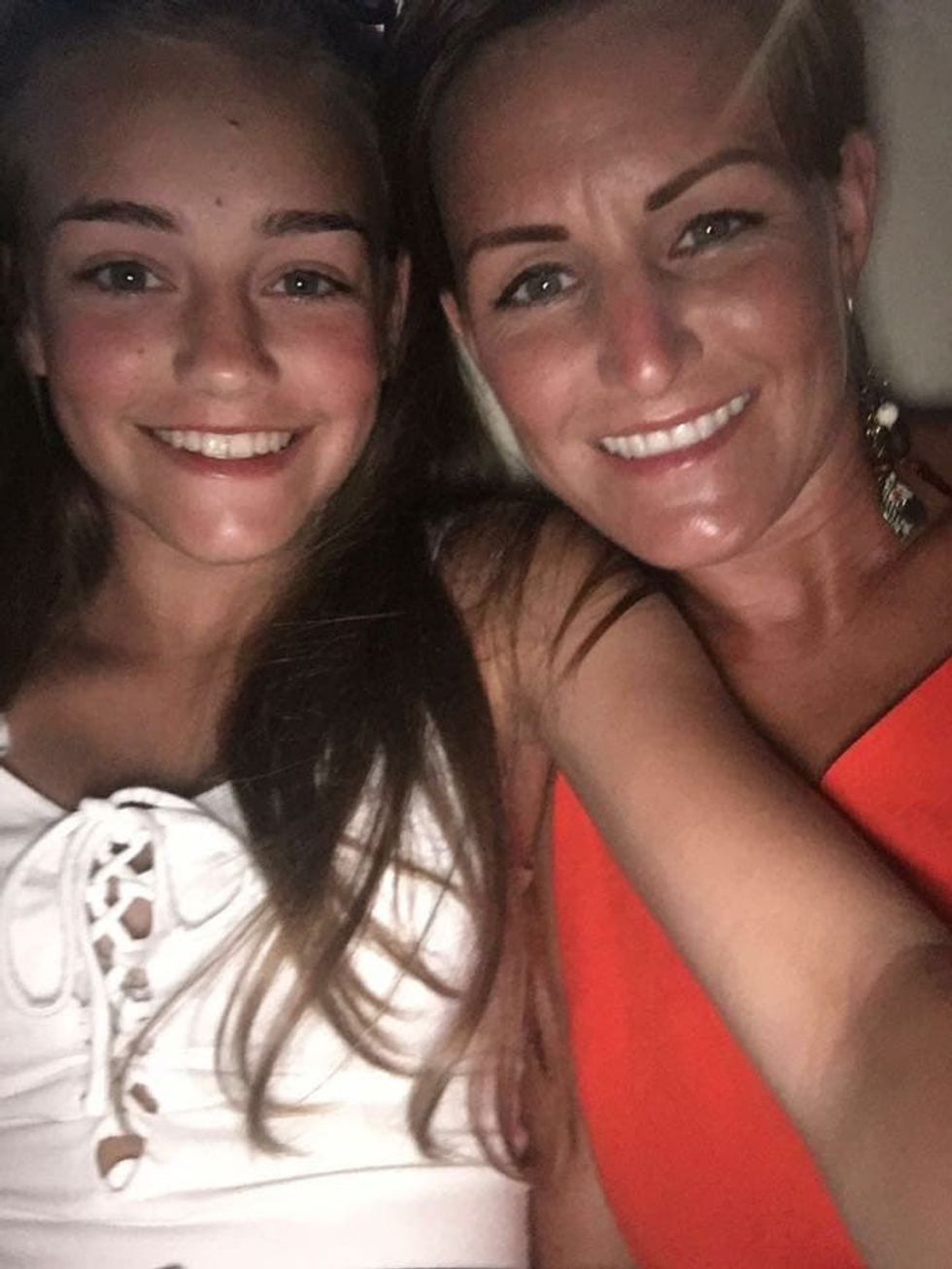 Lily and Julie in Ibiza (Collect/PA Real Life)
She continued:
"I remember seeing her in her bikini on previous holiday in Ibiza in 2016 and spotting a curve to her back. I felt really bad as I had never noticed it before."

"We were away as part of a group of 20 parents and children and some of the other adults asked me about it."
"But by the time I saw it on holiday in Greece a year later, her spine was straight at the bottom, then curved at the top, like a question mark."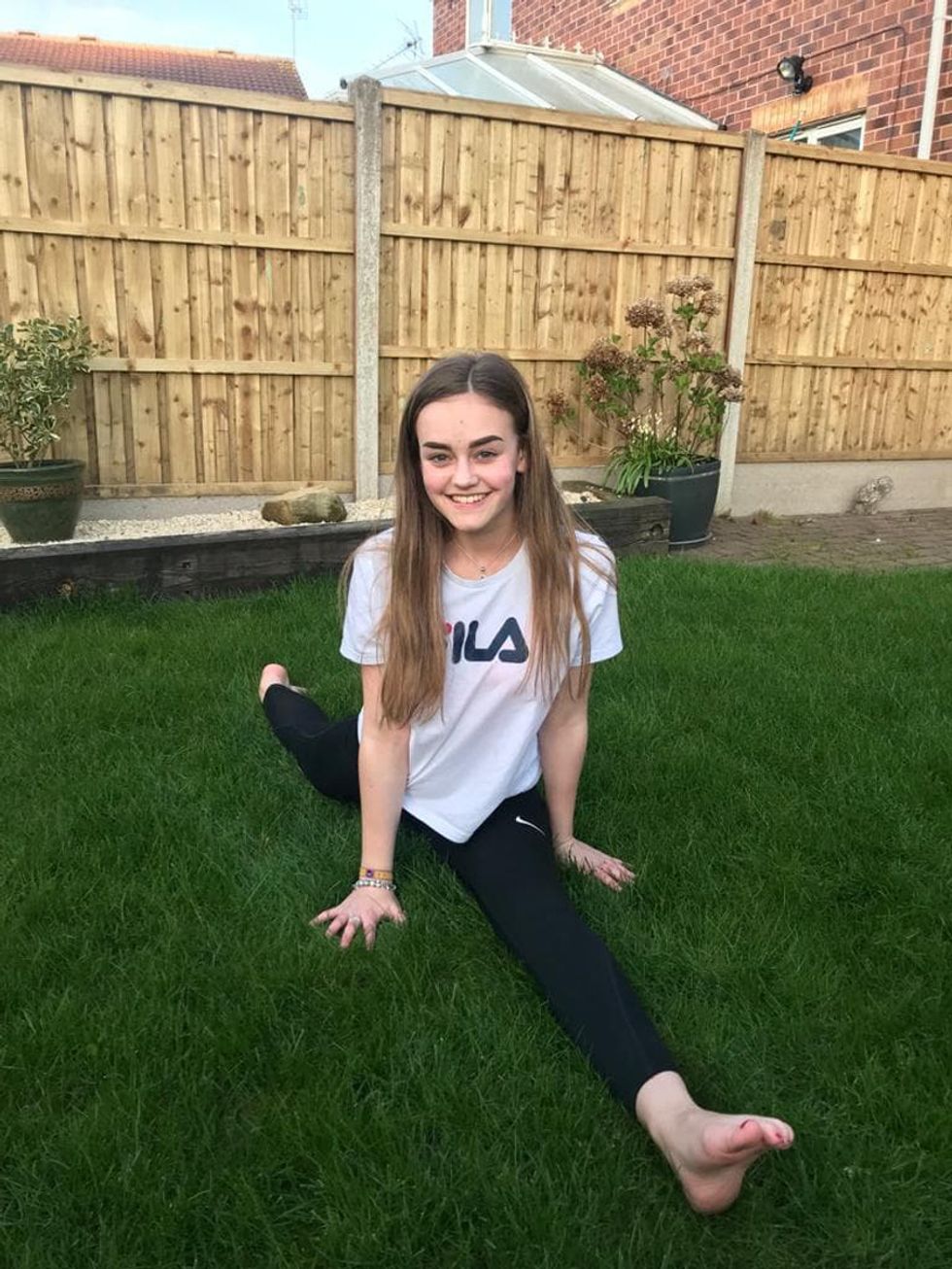 Lily showing off her moves (Collect/PA Real Life)
Lily was 12 when she first told her mom she was "bent" on one side of her body.

Putting it down to hormones, Julie thought nothing of it.
But, when they came home from their Ibizan trip, the curve could be seen in their photos.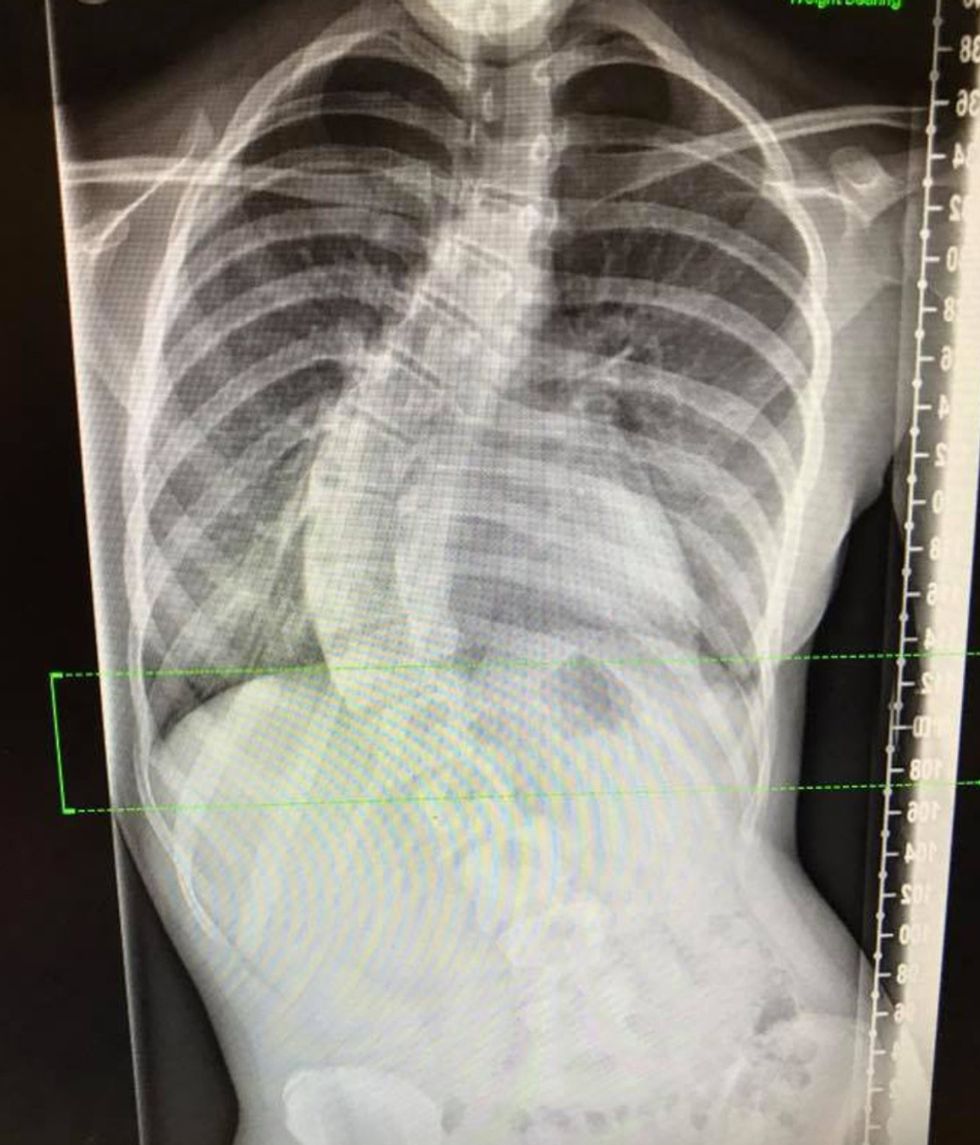 Lily's curve before her operation(PA Real Life/Nuffield Health)
Julie took her to the doctor, who diagnosed scoliosis—a condition where the spine twists and curves to the side.

Referred to a specialist at Leeds General Infirmary in September 2016, she was told Lily would eventually need surgery in the future, or it could lead to an irreversible deformity.
Julie said:
"Lily was really upset. We were told she needed a spinal fusion, to fuse the vertebrae, to correct any deformity."
She continued:
"It involved six hours of surgery, with a week-long recovery period, during which she tried to take small steps daily and didn't go back to school until October."

"Initially, she didn't want such a major operation. But the curve had got worse and before the operation was curved at 70 degrees."
"She was so self-conscious that she would avoid PE classes, so friends didn't see her undress."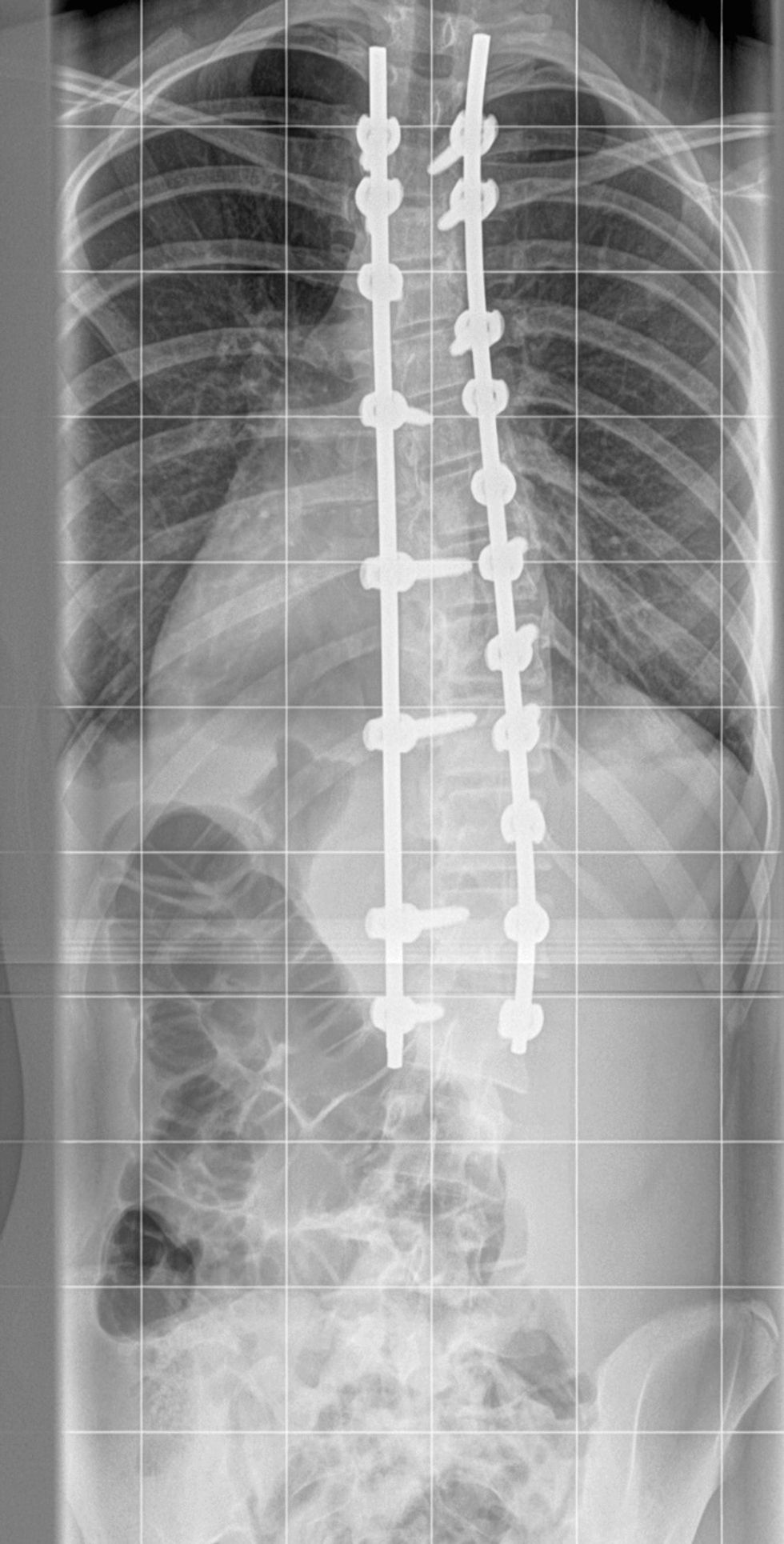 Lily's spine after the operation (PA Real Life/Nuffield Health)
Finally Lily agreed to the surgery.

Lily was scheduled to go under the knife in August 2017, at the private Centre for Spinal and Neurosurgery at Nuffield Health Leeds Hospital. That May, before the operation, she joined Julie and her partner, Mathew Gornall, on a trip to the Greek island of Crete.
Julie said:
"Lily was much more self-conscious about her 'bent' back. She wore baggy T-shirts the whole time, even in the pool when it was just us."
"I'd tell her not to worry and just to wear her bikini, but she wouldn't. Normally she has a great tan after a holiday, but when we came home, you wouldn't have thought she'd been away."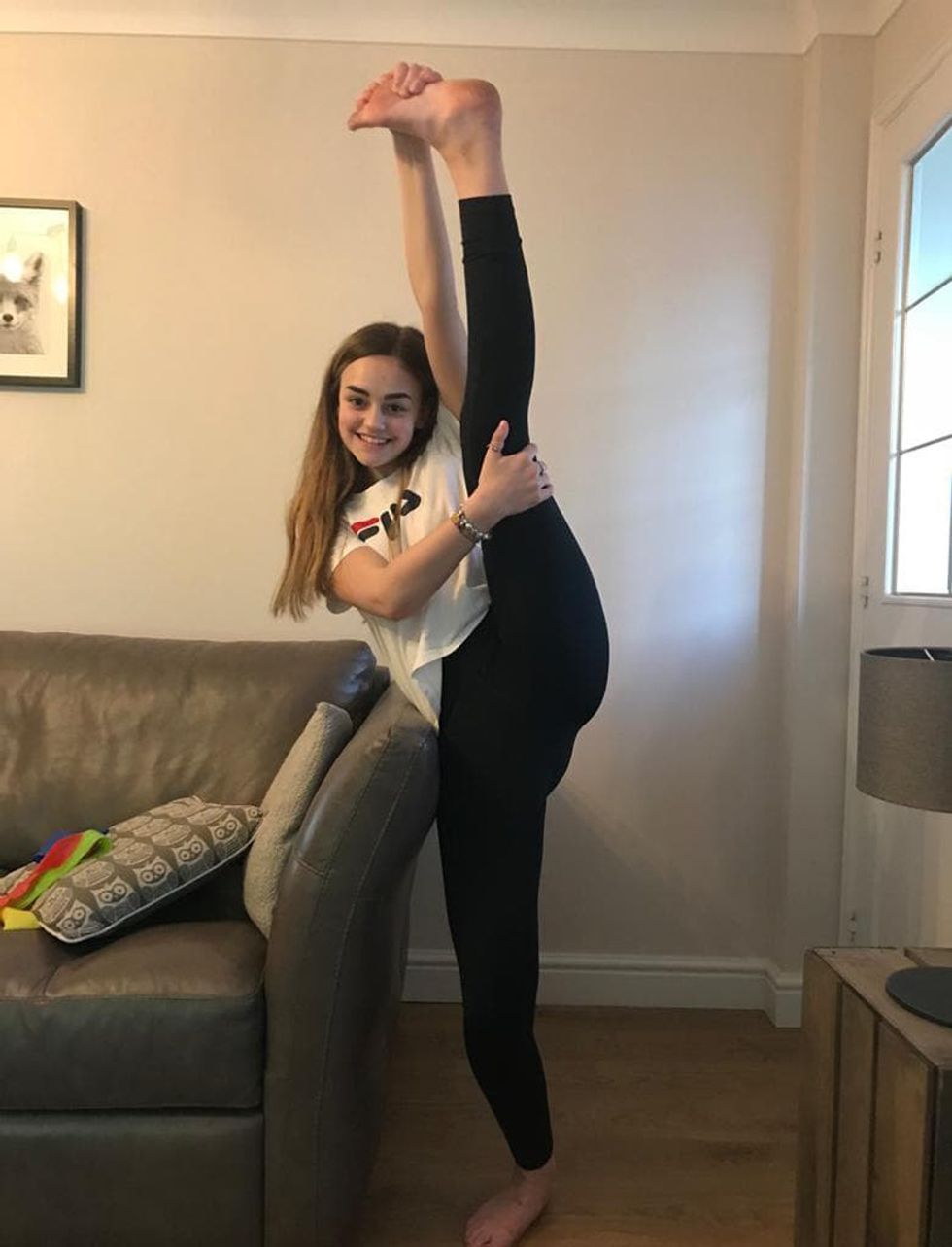 Lily showing off her moves (Collect/PA Real Life)
So, when the date for her operation arrived, instead of being a bag of nerves, Lily was eager to go down to the operating room.

Julie added:
"She was in hospital for six days afterwards, to recover, and we looked after her at home, just to make sure everything was ok."
Then, in January this year, Lily surprised her mom by announcing she wanted to start dancing to musical theater tracks.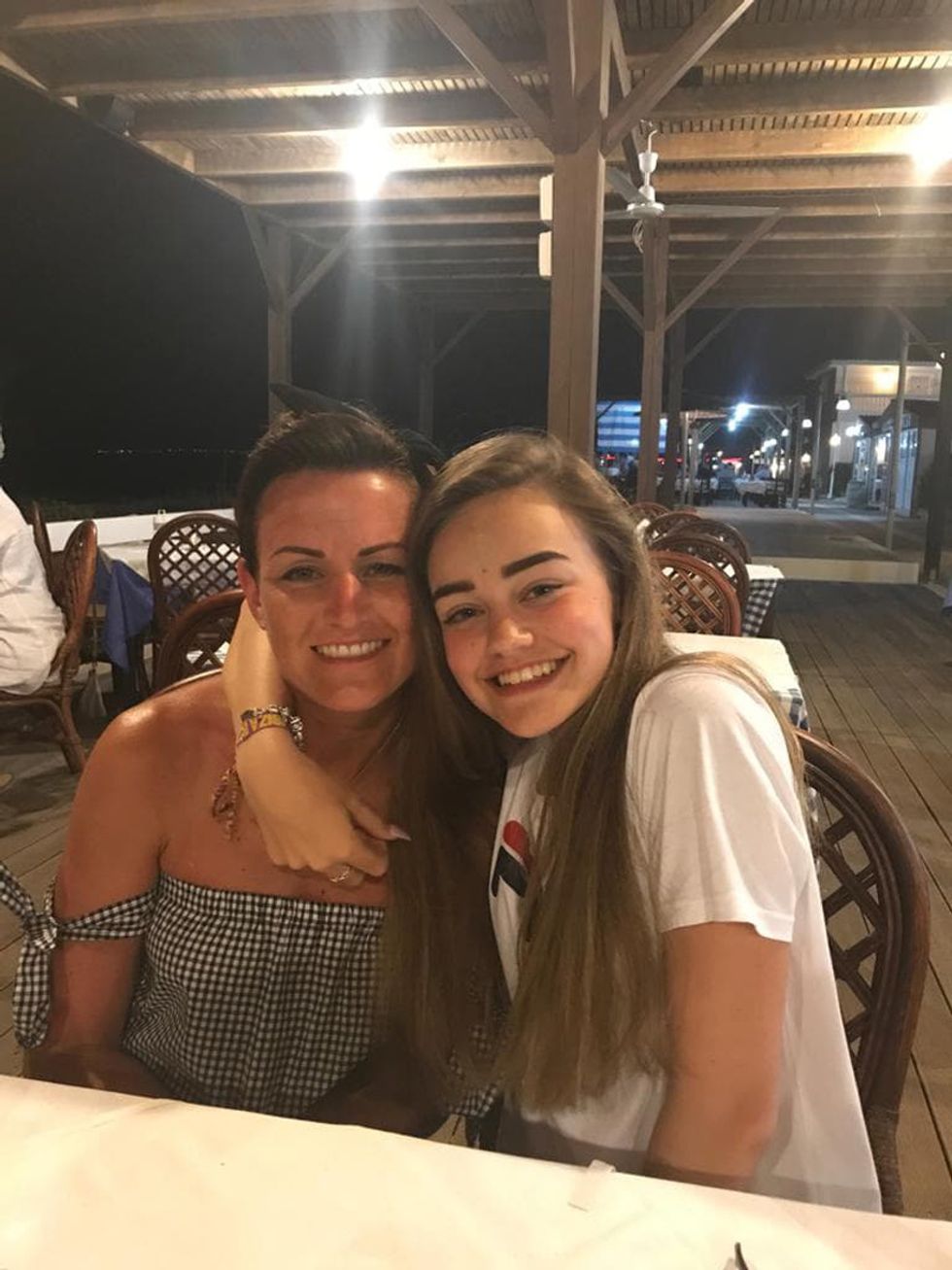 Julie and Lily, wearing a baggy top, in Crete before the operation (Collect/PA Real Life)
Lily said:
"I did some classes when I was younger, but when a friend said she was going to learn some moves, I decided to go, too."

"Now I can even do the splits, I've performed in live shows and am preparing for a dance competition next month."
"I wouldn't have done any of that before my operation. I wouldn't have had the confidence."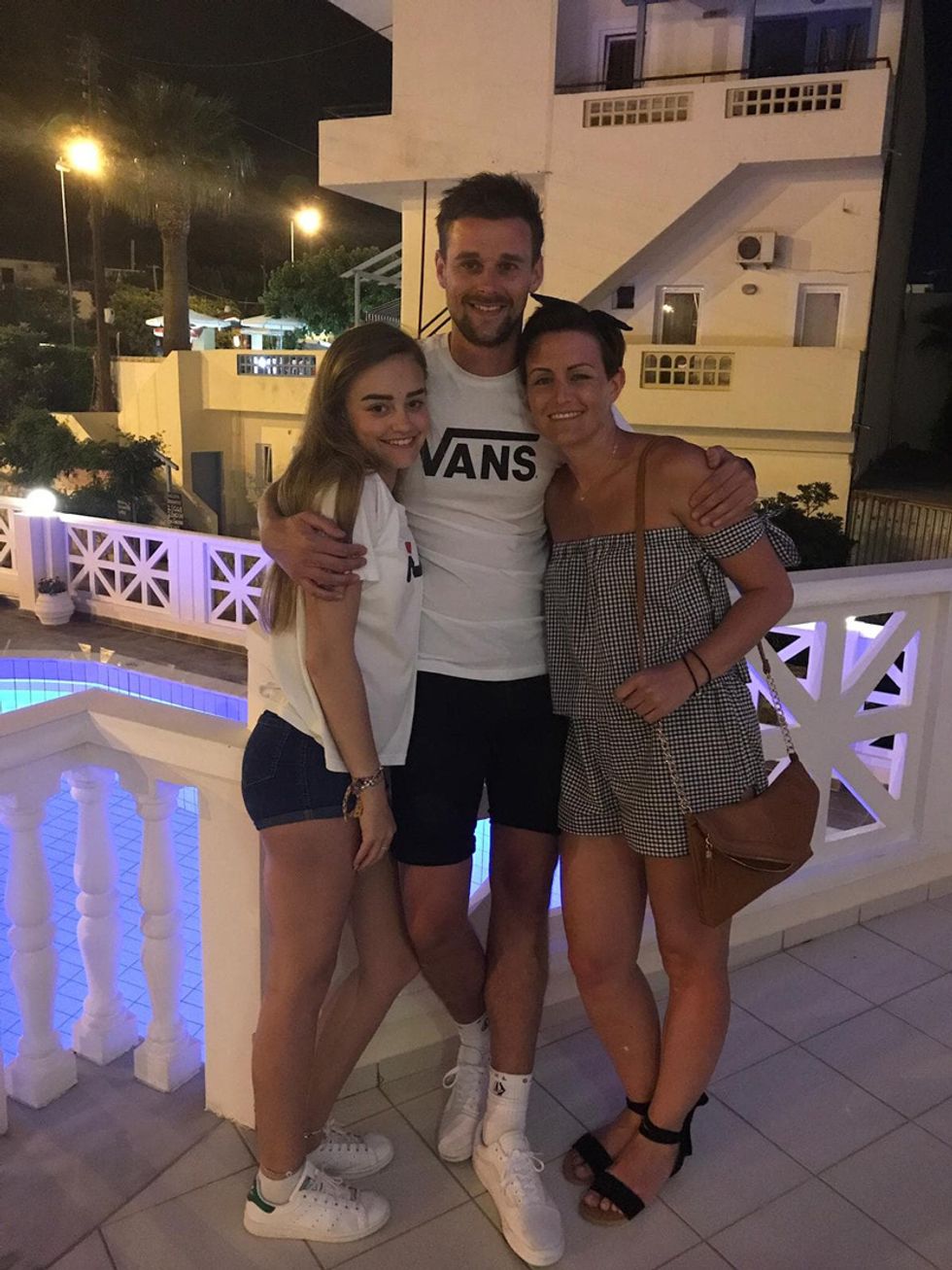 L-R Lily, Mathew and Julie in Crete(Collect/PA Real Life)
Now attending weekly classes, which she loves, Julie is delighted to see her doing so well.

She said:
"Nuffield Leeds were brilliant. The surgery by Mr. Almas Khan was scheduled really quickly and Lily was so brave."
"Seeing her performing on stage, now me and Mathew are bursting with pride."
A version of this article originally appeared on Press Association.