Earlier this week, Twitter was ablaze with chatter about a possible movie featuring former President Donald Trump.
Writer Oliver Willis joined in the conversation, quipping that the casting for "Trump: The Movie" had "gotten out of hand" based on the fact that Trump acolyte Kimberly Guilfoyle, transgender activist Posie Parker, actor Carl Weathers, and Texas Republican Senator Ted Cruz were all trending at the same time.
You can see his tweet below.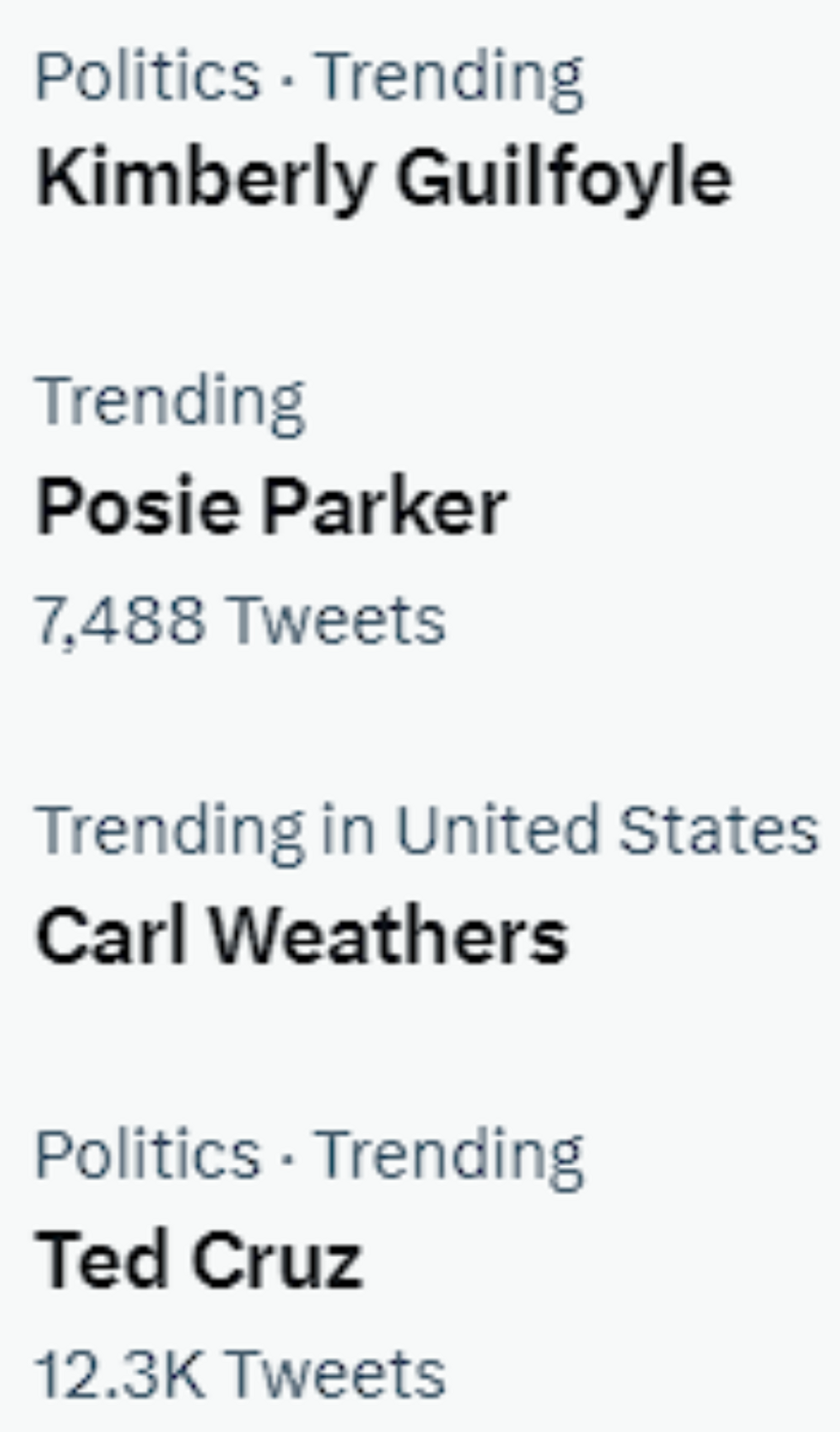 @owillis/Twitter
Surprisingly, Cruz was delighted to see his name mentioned in the Twitter sidebar alongside Weathers, who was trending due to his appearance in the latest episode of The Mandalorian.
Cruz took to Twitter, feigning excitement and flattery at the idea that he could be portrayed by none other than Weathers, known for his iconic role as heavyweight champ Apollo Creed in the Rocky movie franchise.
Cruz's response, "Nice! I'm being played by Apollo Creed!!" seemed to suggest that he found the joke hilarious on multiple levels.
You can see Cruz's tweet below.

It's unclear whether Cruz was suggesting that he wanted to be portrayed by the actor himself or by the character he played, but either way, the comment raised eyebrows and garnered a fair share of laughs.
While the conversation around the possibility of a Trump movie may have been short-lived, Cruz's response certainly caught the attention of many critics who proceeded to mock him profusely.
They also had some ideas of their own for who else could be in the hypothetical film.
It remains to be seen if Cruz will continue to weigh in on the potential casting choices for the hypothetical movie, but for now it seems pretty clear that Twitter users will keep his fantasies in check.
Cruz has been mocked for tweeting about movies before, like when he was upset by actor Cary Elwes making it clear he is not a Cruz fan during a reunion for actors who starred in the classic fantasy film The Princess Bride.
He has also previously sparred with actor Seth Rogen, who has criticized Cruz's positions.
Keep dreaming, Cruz.