Generally speaking, when you see something marked "sale" you expect that it costs less than normal. That's the whole idea from a consumer perspective.
Corporations don't always feel the same way. Often, companies will mark something as a sale without changing the price knowing that the word "sale" itself will attract buyers who think they're getting a deal.
Sometimes they do what Target did and INCREASE the price of an item during a specific time. Typically, though, consumers would call that price-gouging, not a sale.
TikTok user Malloy The Master Peace (@TheMPMalloy) posted a video exposing the truth of Target's Black History Month "sale."
@thempmalloy

Dear @target …… I'm just trying to understand, how did you'll charge MORE for the wine and it's supposed to be #blackhistorymonth ? #qtna #mcbridesisters
The video shows him standing in the wine section in the store, gesturing at a large sign indicating a sale on the Black Girl Magic brand of wine.
The sale price is listed as $22.99 per the sign, which sits on the shelf right in front of the wine.

Upon lifting the sign, however, it becomes clear this Black History Month "sale" is actually an increase of $4 above the usual price.
Just to be sure, he compares the details. Both prices are for the 750 mL bottle of Black Girl Magic rose wine.
Sometimes a face says more than words ever could.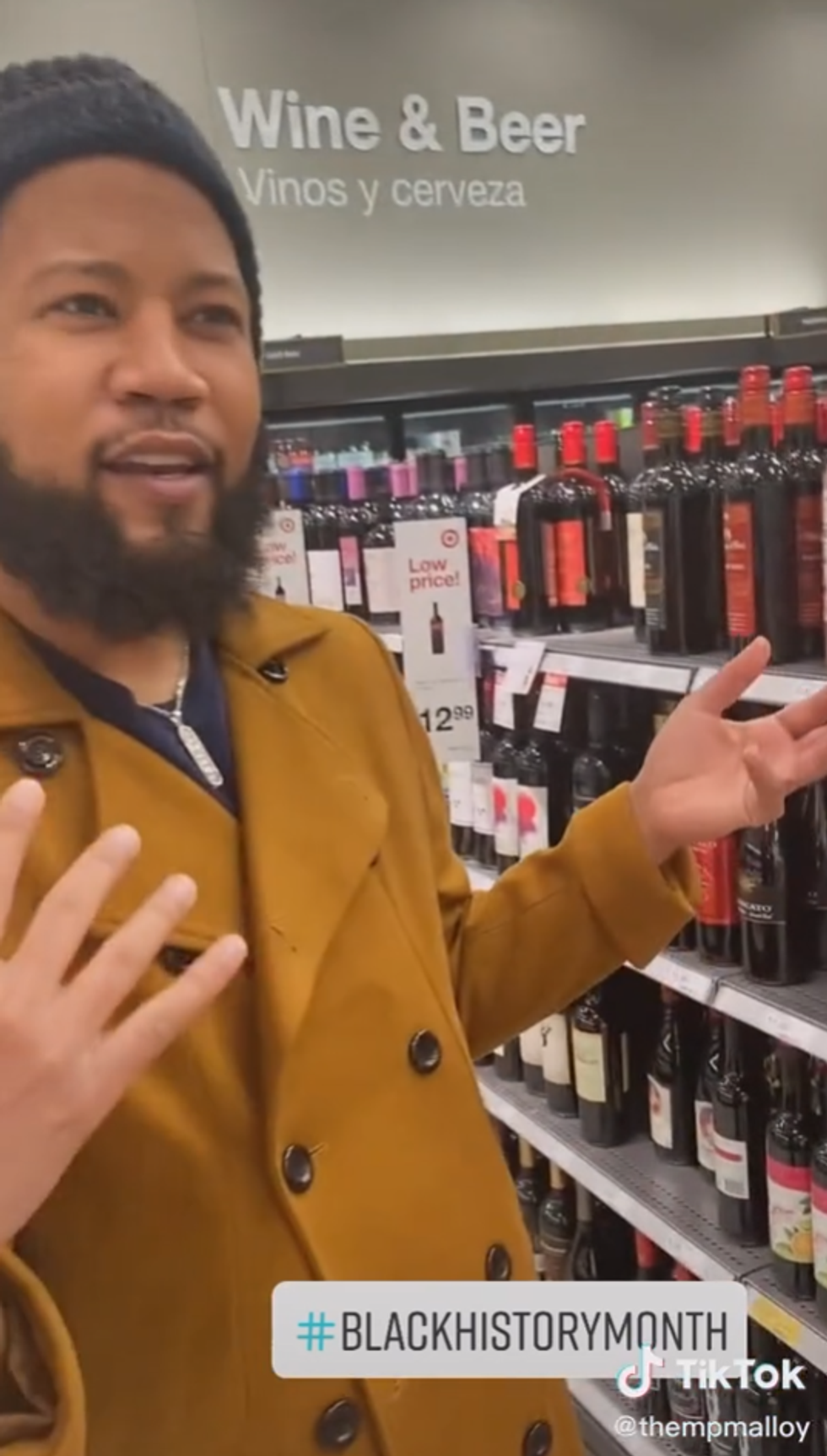 @thempmalloy/TikTok
But that doesn't mean people didn't have words.

Commenters had a lot to say about Target, this pricing practice, and even other places to get Black Girl Magic wine at a price that wasn't an inflated mess.
Charging more for one of the few Black-owned wine brands during Black History Month didn't sit well with the public. That was particularly true since that price increase created more corporate profit by putting higher strain on the buyer; who in this case is very likely to be Black.
It wasn't a popular move.

@thempmalloy/TikTok

@thempmalloy/TikTok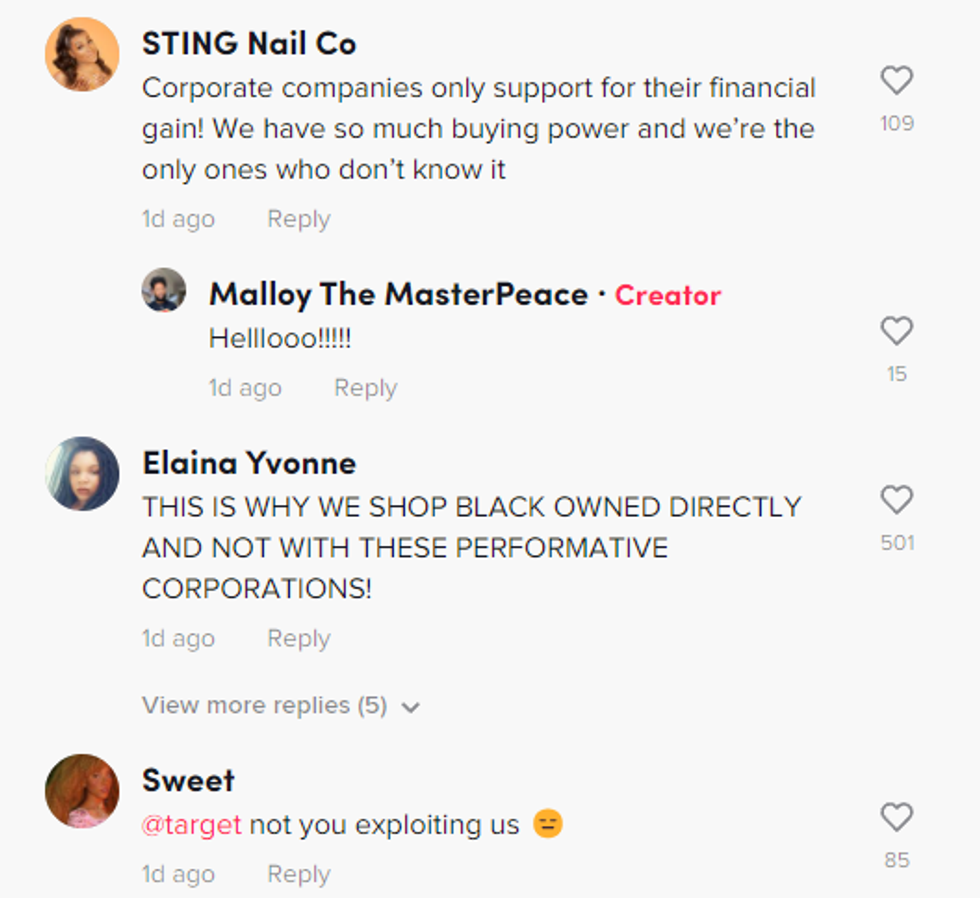 @thempmalloy/TikTok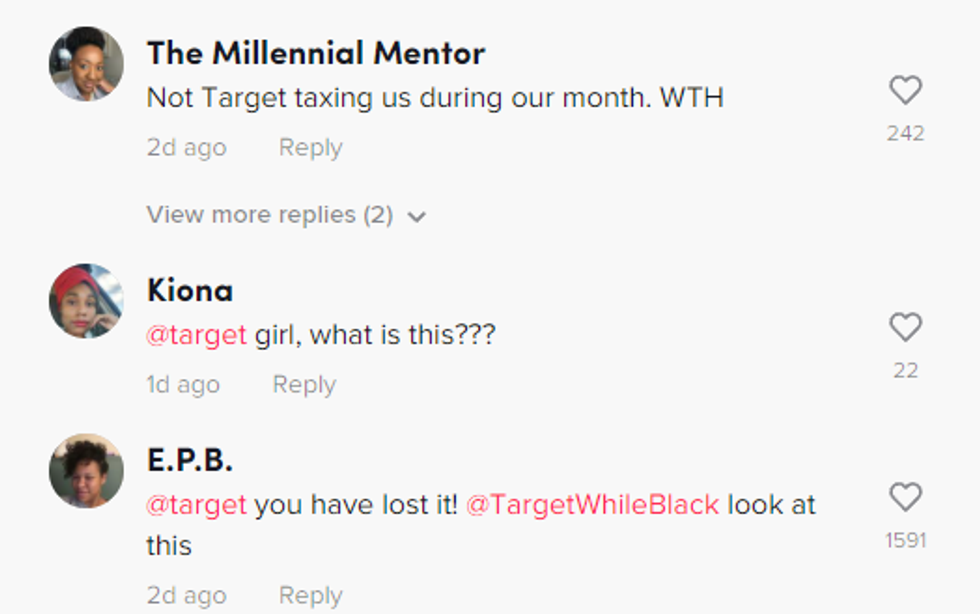 @thempmalloy/TikTok

@thempmalloy/TikTok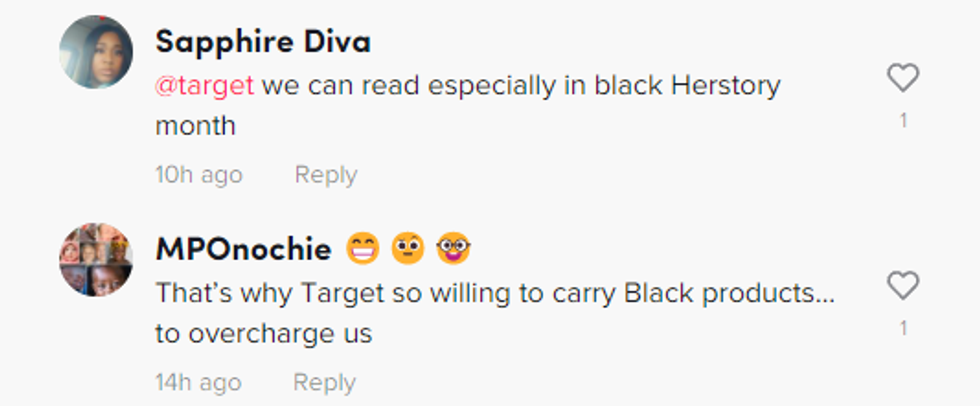 @thempmalloy/TikTok
The possibility of a pricing mistake was quickly tossed when users mentioned they tried to purchase the wine thinking the $22.99 must have been a mistake.
It was not.

A few people mentioned Target offers price-matching and other stores carry the bottle for far cheaper than $22.99. In fact, people pointed out places typically carry that brand for much cheaper than even the original $18.99 price.
Price-matching on this wine could bring it down to $14.99—about where most other places have it priced. That means most carriers have this wine priced at $8 LESS than Target's Black History Month sale price.
But price-matching puts the onus on the buyer to know they're being charged about 45% more than they need to pay for Black History Month, and how to not pay it.
As far as many were concerned, the price matching argument missed the point of the original post.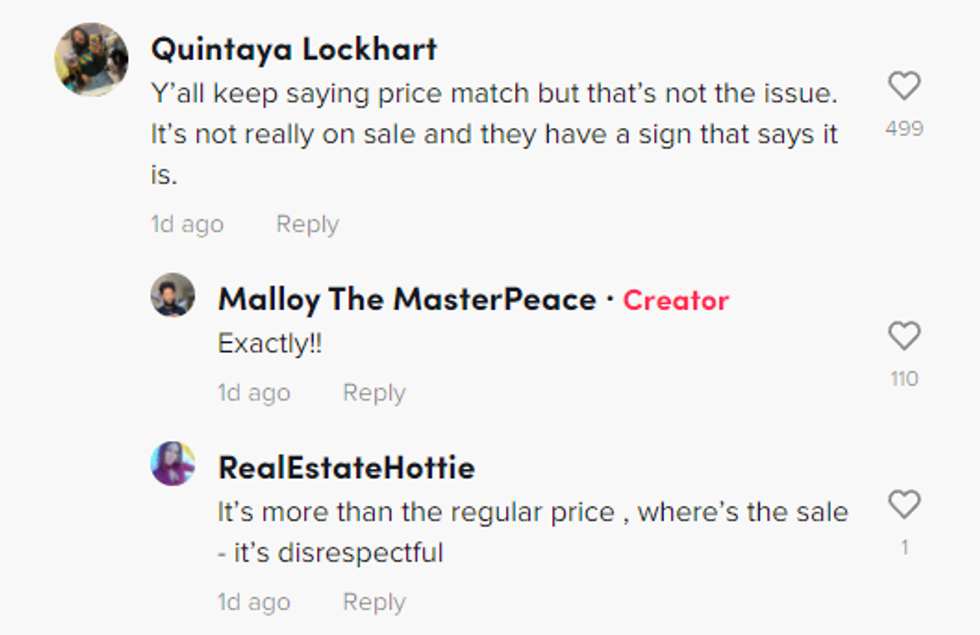 @thempmalloy/TikTok

@thempmalloy/TikTok
While up-charging is a common corporate practice, people felt it was predatory and particularly ridiculous in this case.
Target has yet to comment.
UPDATE 2/11/22: Target spokeswoman Nina Terrero Groth told Newsweek:
"The pricing display was outdated and we apologize for the error. We've since corrected it to reflect the current, accurate price."