Elon Musk and Taylor Swift have at least one thing in common—devoted fans.
However, Musk was recently outclassed—on his own platform even—when he made the mistake of making a disparaging tweet about Swift.
He reposted a side-by-side image referring to Swift as "Napolean Dynamite in drag," agreeing with the sentiment.
He claimed to be a "TS" fan, but he soon found out he had no idea what it was like to be a real Swiftie.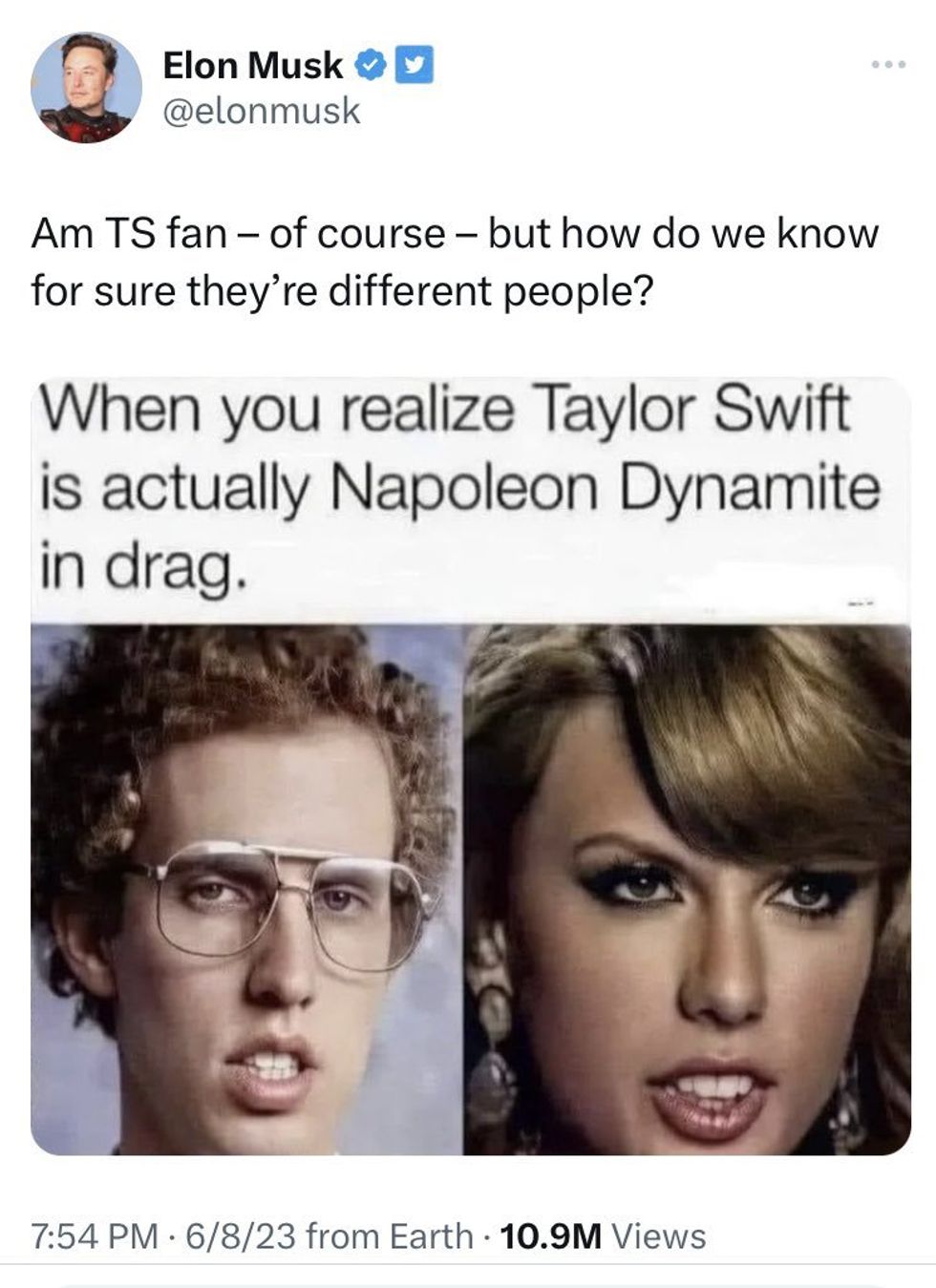 @elonmusk/Twitter
Musk's tweet has since been deleted.
A damning fact when it's showing Musk was forced to delete a tweet on the social media platform that he owns.
The immediate responses to his tweet were very defensive.
Swifties reminded Musk and the world it doesn't help to insult someone beloved by people who have survived middle school social politics.
They went straight after him.
The moral of the story here?
Don't insult Taylor Swift unless you're willing to face the full wrath of the Swifties.
Swift's ErasTour continues until early August.