As a society there comes a point when we have gone as far as we can, and there is nothing left to do but photograph beans in unusual places. We're there.
---
Yes, "Beans in Unusual Places" is officially a thing. So much so there is a Reddit Group, A Facebook Page, and IMGUR page and a YouTube video with the sole purpose of showing beans in unusual places.
So for your viewing pleasure we present -
Really there are any number of places one can put beans. We may be here awhile.
And of course the old stand-by: Green bean in the ear.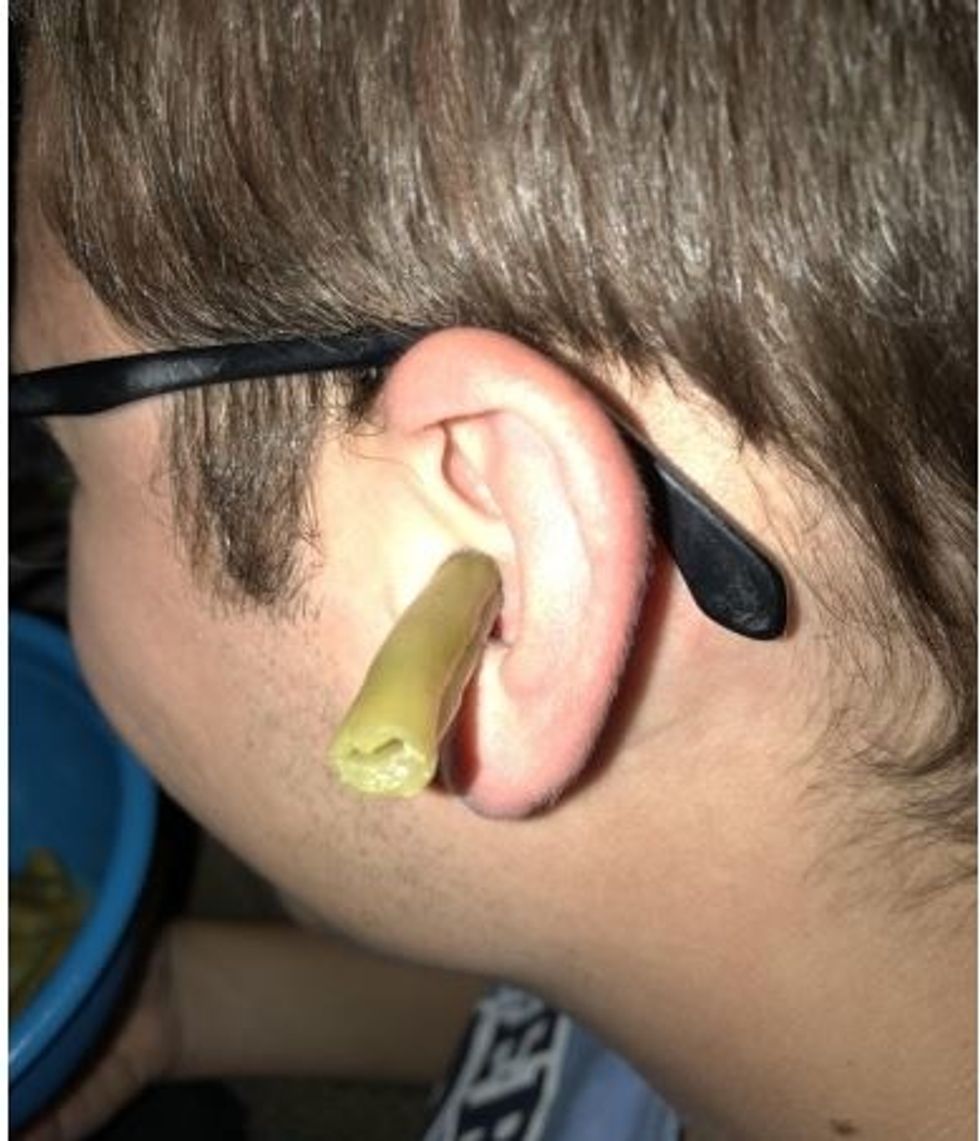 mschmerfeld
H/T: Mashable, Facebook